What's a girl supposed to wear when it's in the 50s, mostly cloudy and almost always raining while walking for hours and hours on end in London?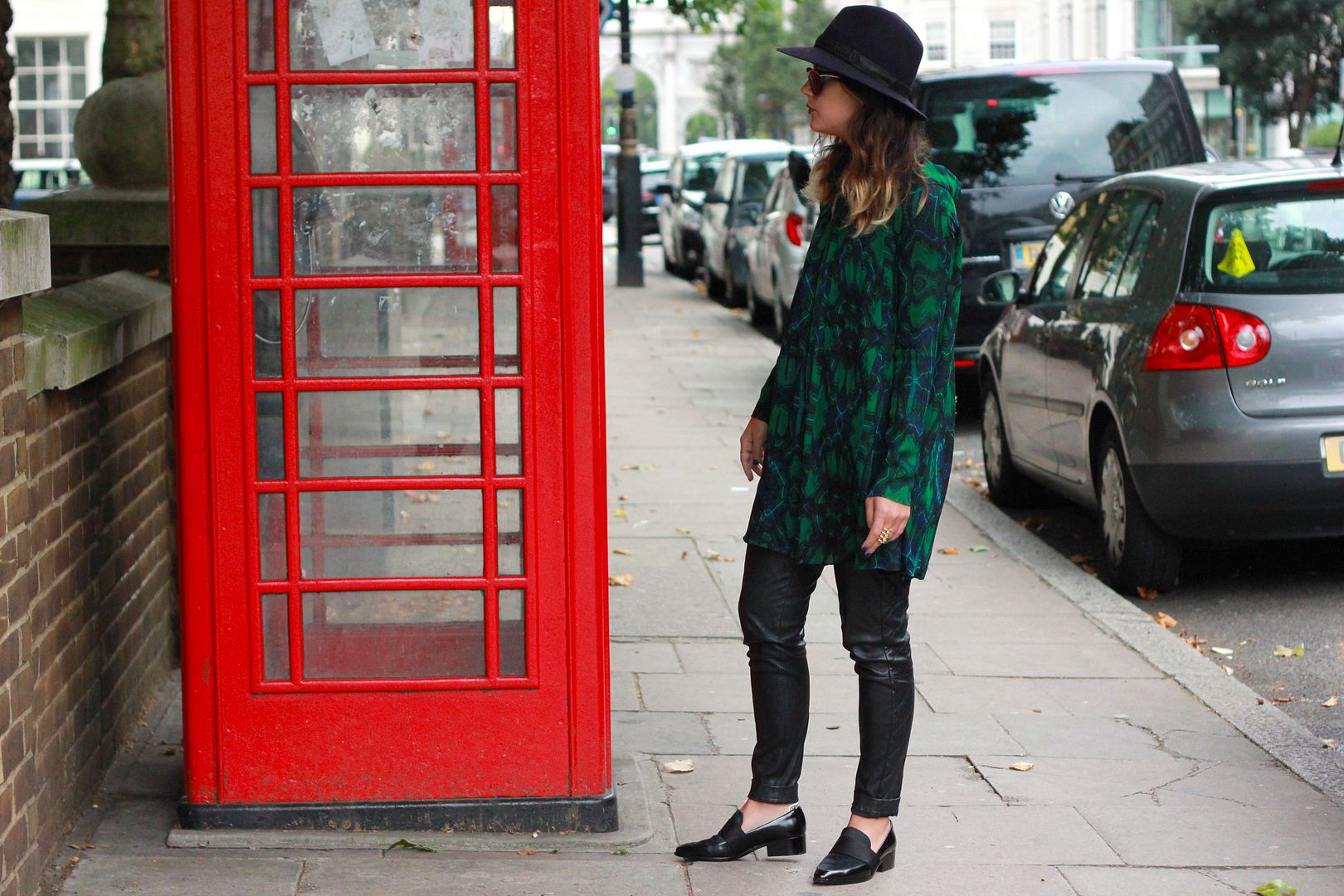 Let's say it's not the easiest fashion challenge I've ever taken on (especially when fashion shows are involved) but as always, I do like Tim Gunn says and make it work.
This is the look I chose for a day of shopping at Brick Lane, as well as the Topshop Unique show. You may recognize this dress with pants from a previous CCF post, but real people repeat outfits. And last time I checked, I'm a real person. Obviously flats were in order for walking around all day. I just got these 3.1 Phillip Lim loafers from my new favorite store, Liberty. And a special thank you to my best friend/travel partner for loaning me her PS11 for the day.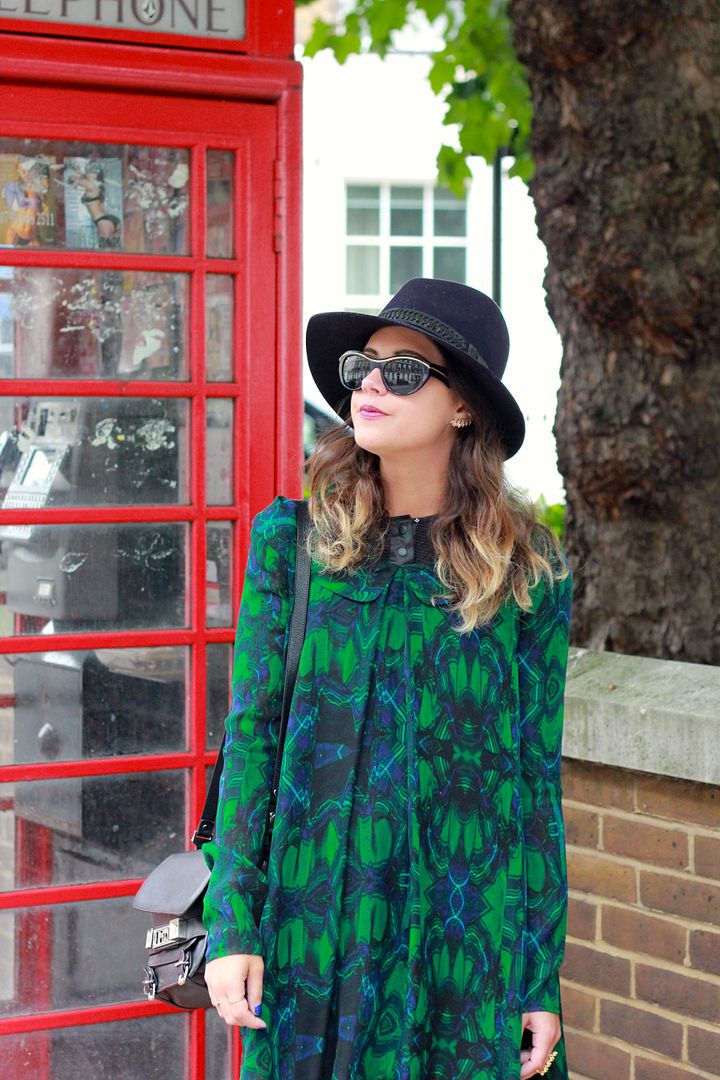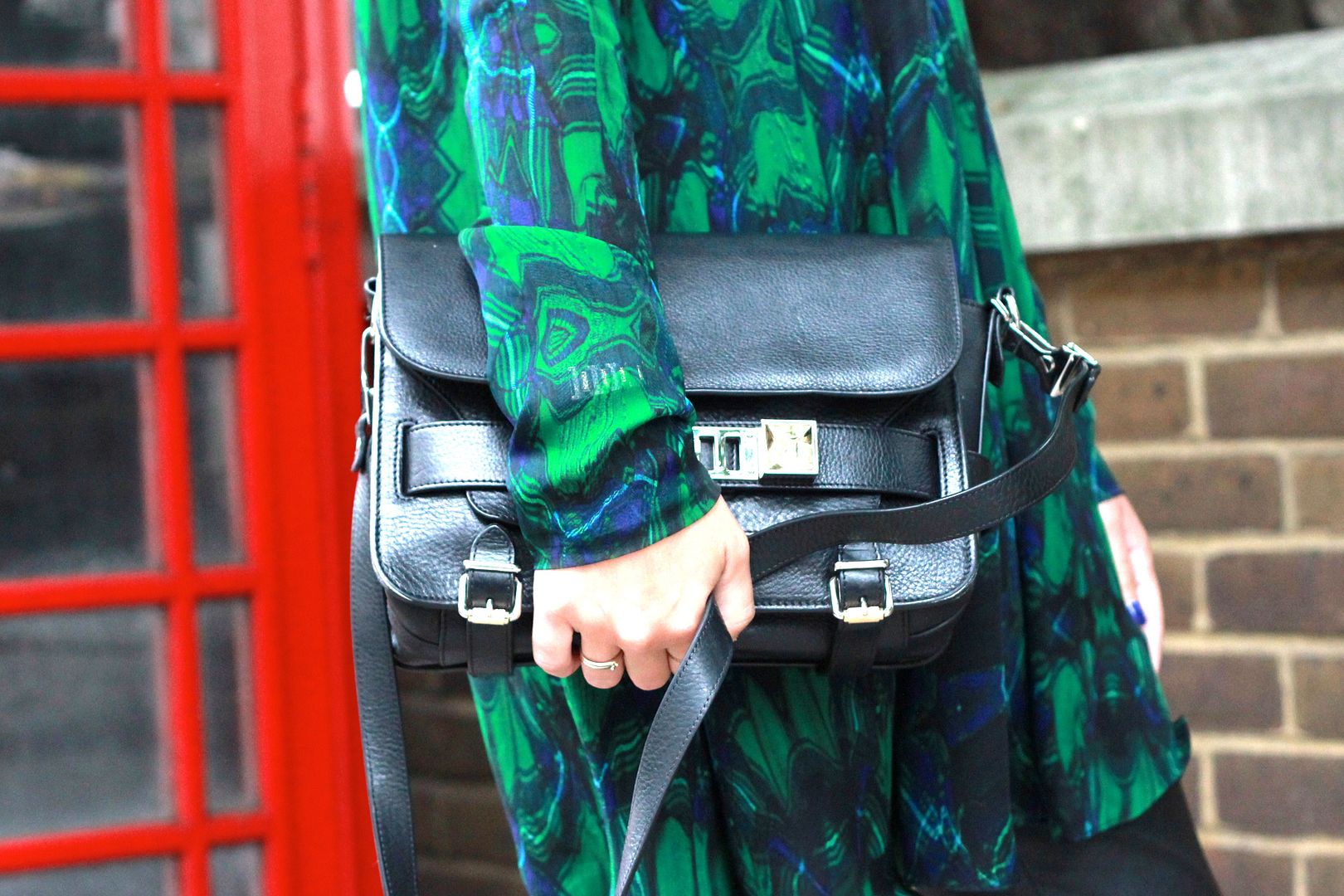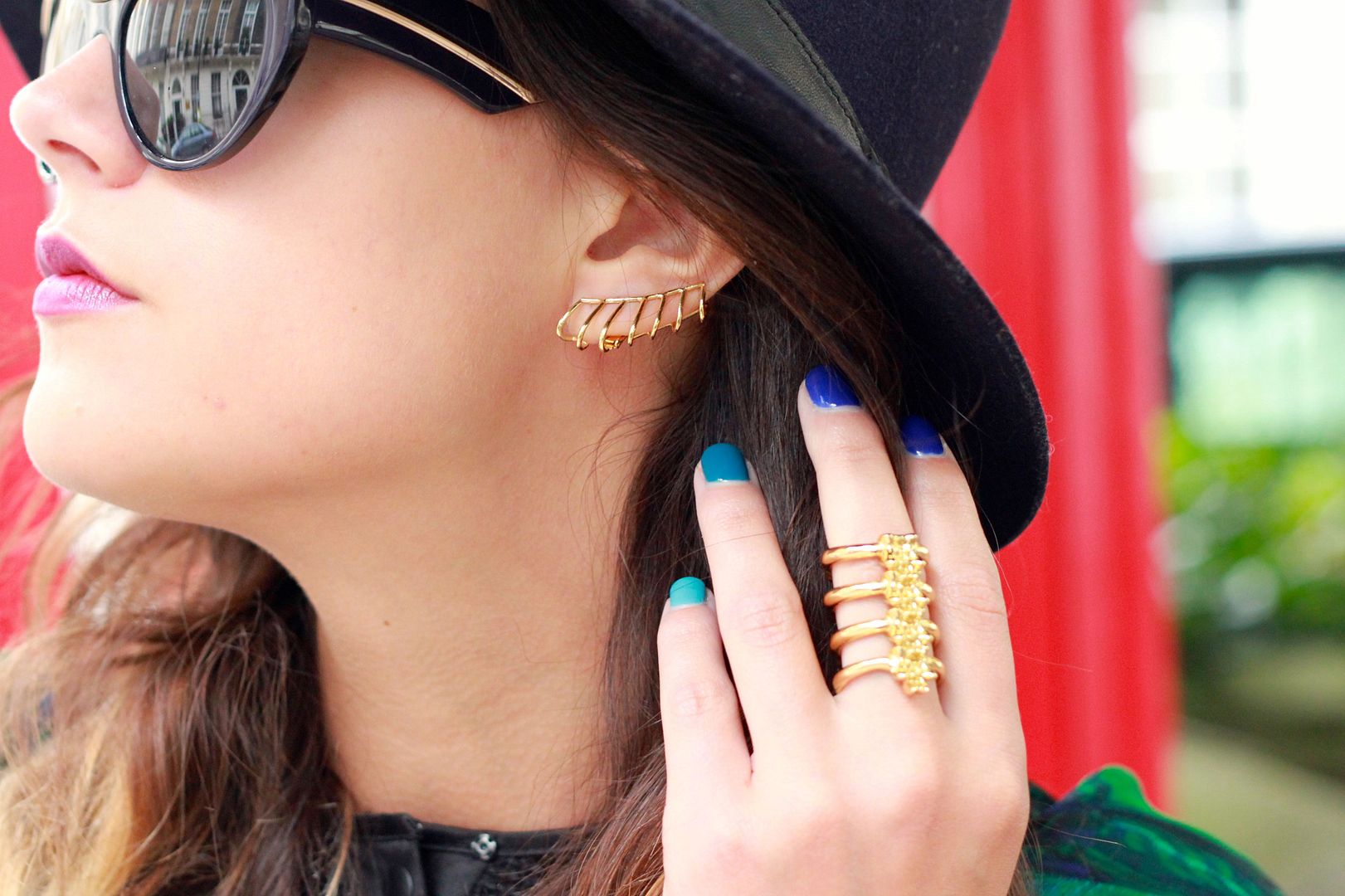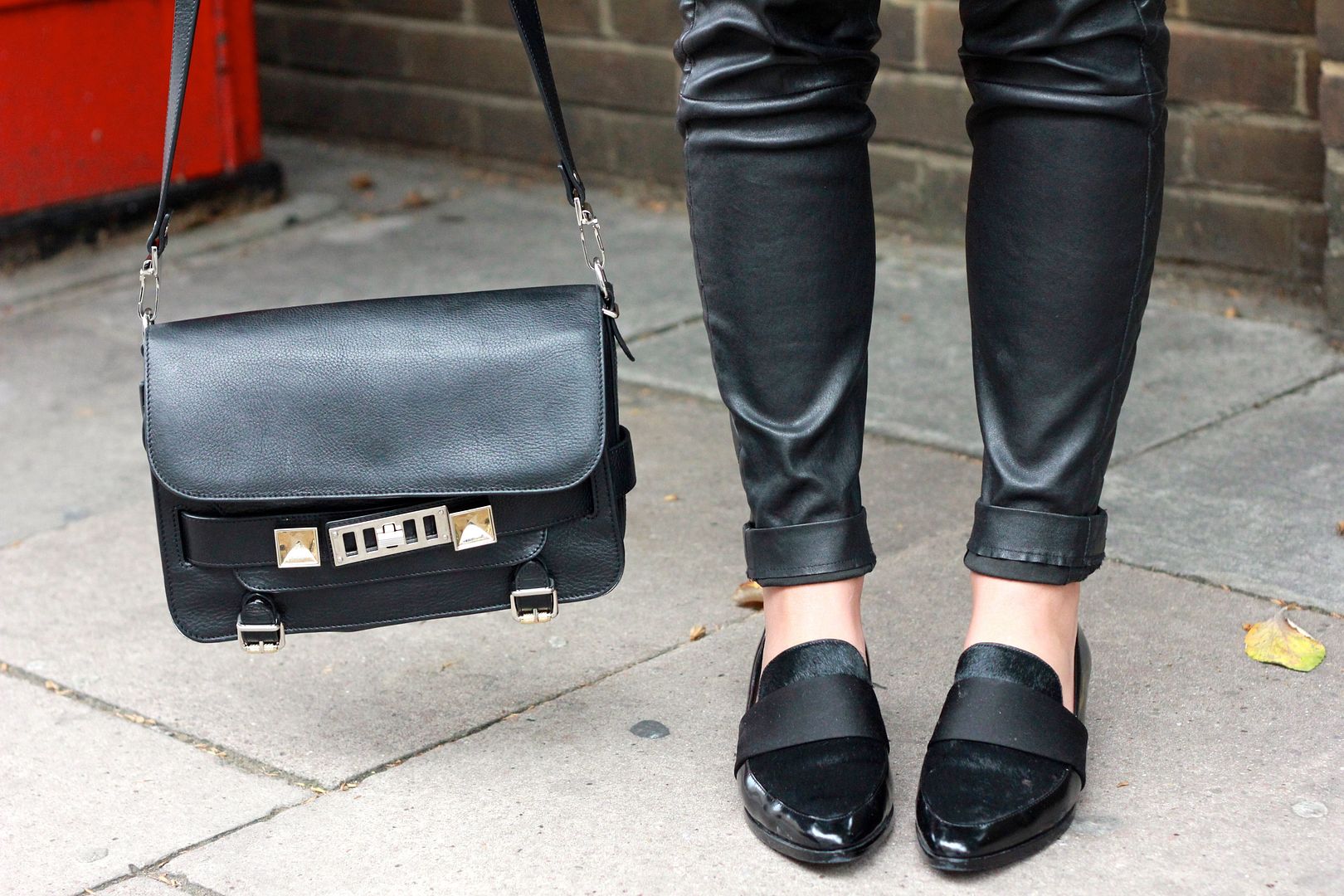 And because Jennifer just looks like such a badass in her all black ensemble…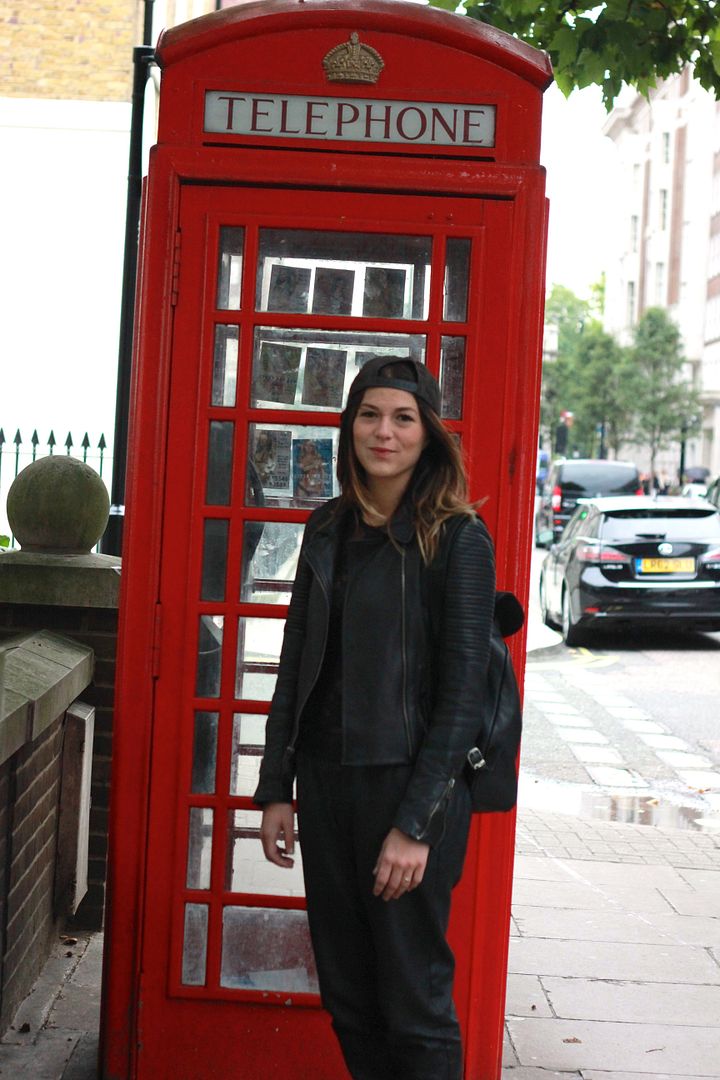 How fantastic is that ALC leather jacket? I'm probably going to have to borrow that next.
Here's the look I chose for the Burberry show. I didn't bring many dressy items on my trip (plus again…it's not very warm) so this was I came up with.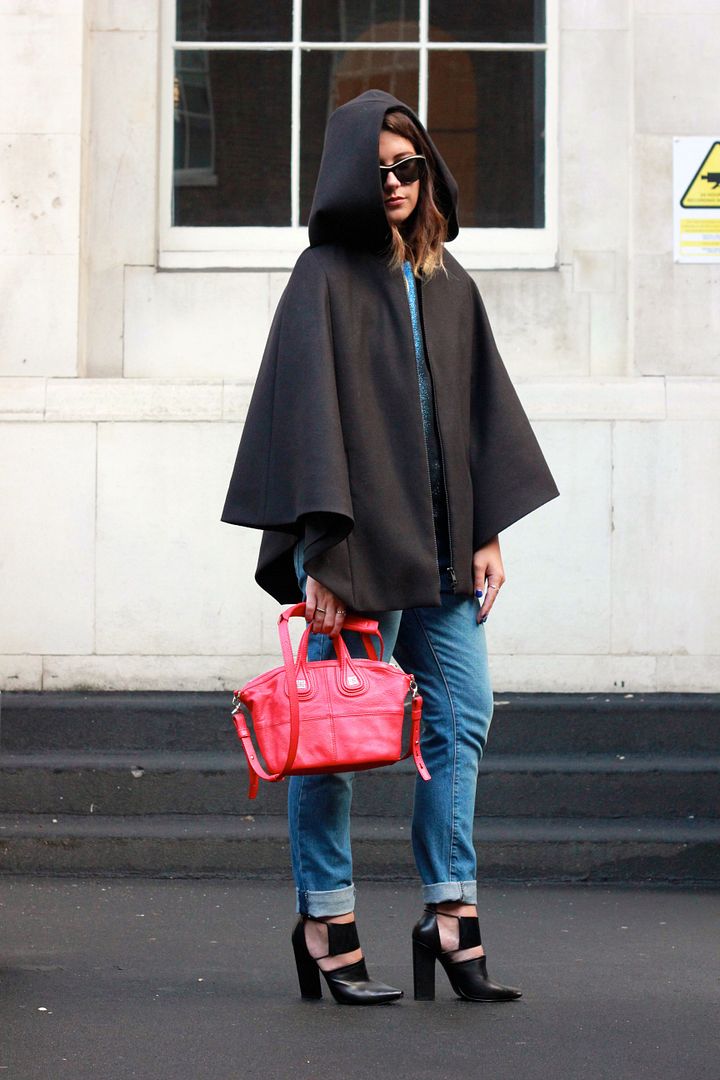 I promise you I'm not as miserable as I look in this picture. Although getting rained on in the middle of a photoshoot is not ideal.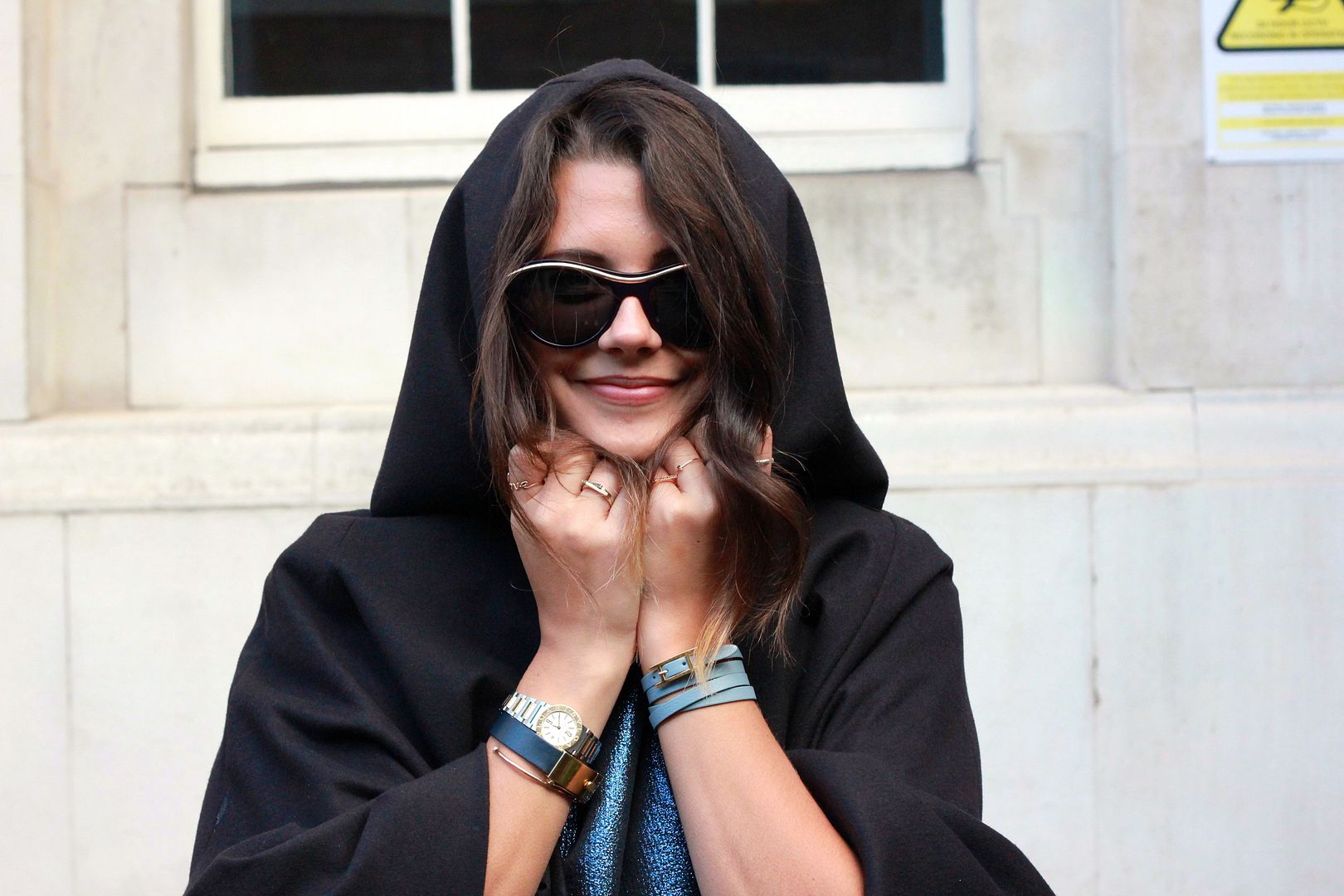 Okay now that's better.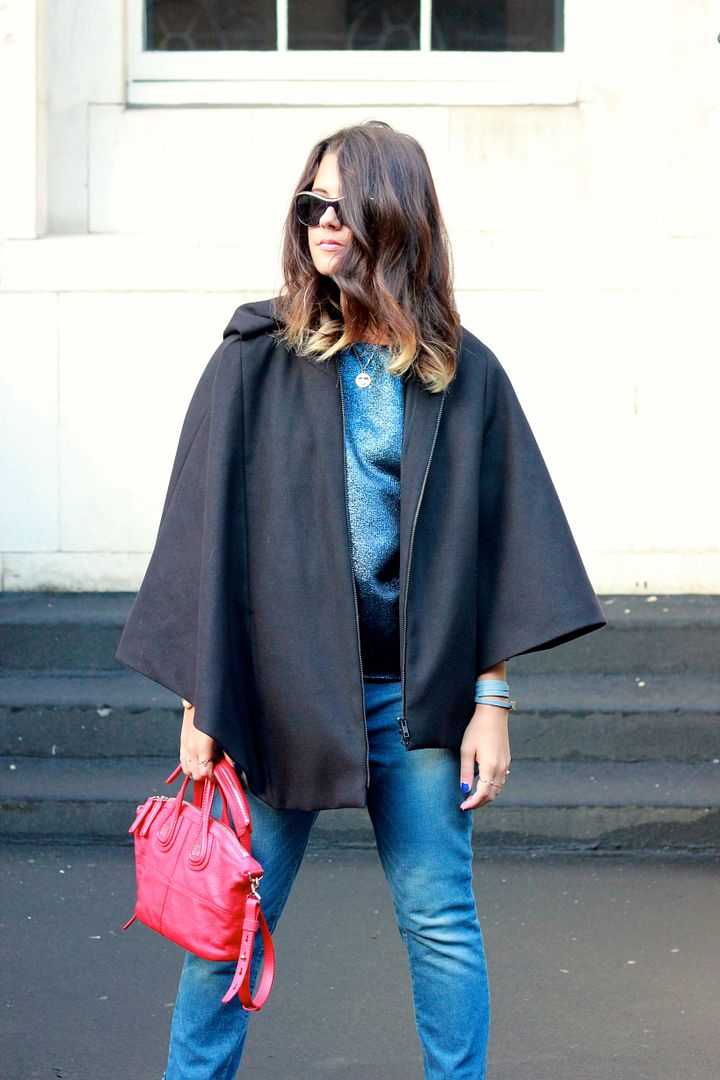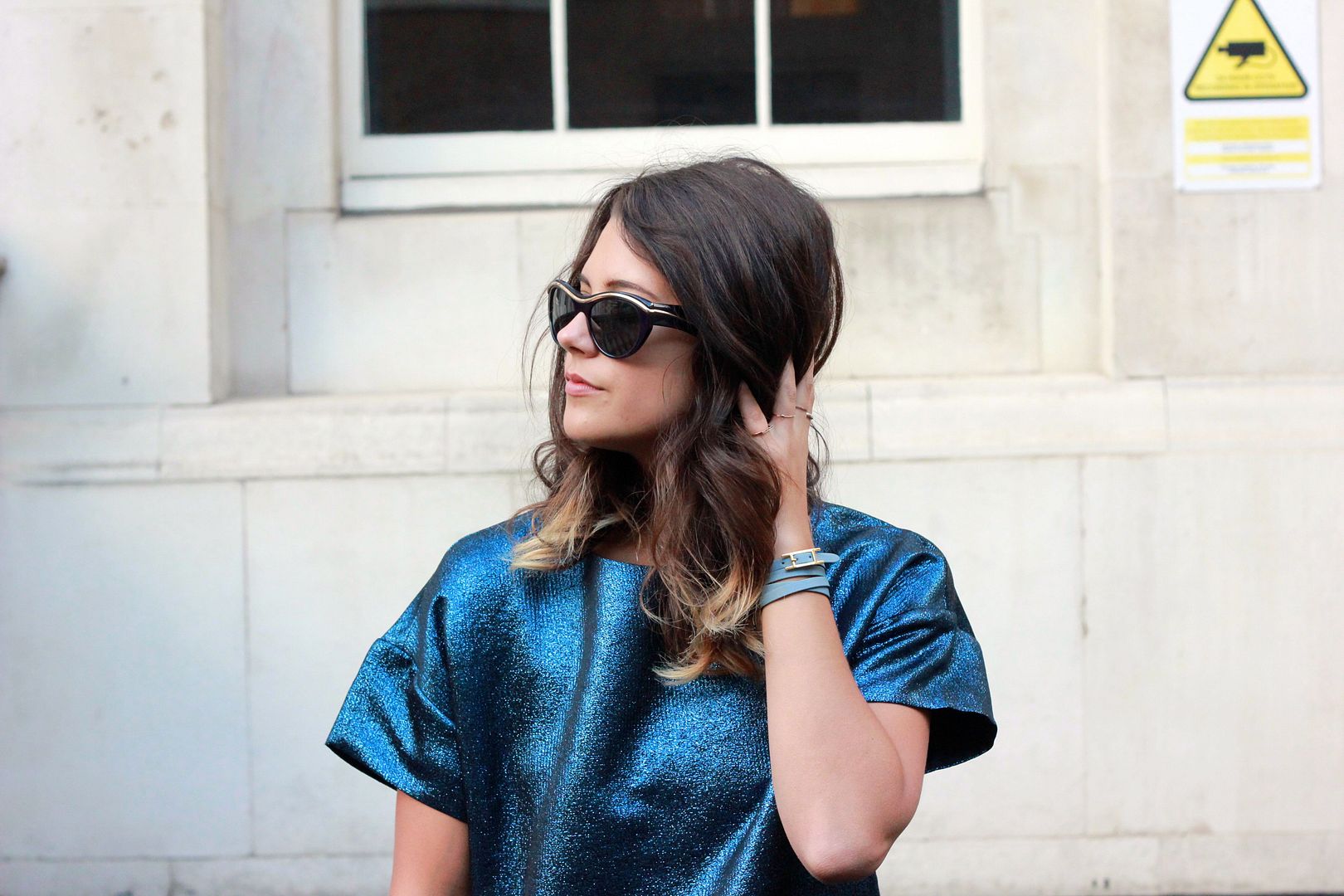 I found this cape while at a super cool shop on Brick Lane called Ilaria Lepore. It's probably the most practical thing I've bought since I've been here because I just so happen to only bring boxy shirts and a thin cropped leather jacket (neither of which really go together). So a cape is the perfect piece of outerwear to go over literally anything. But as much as I love that cape, Jennifer really stole the show in my Acne bomber. Don't you hate it when someone looks better in your clothes?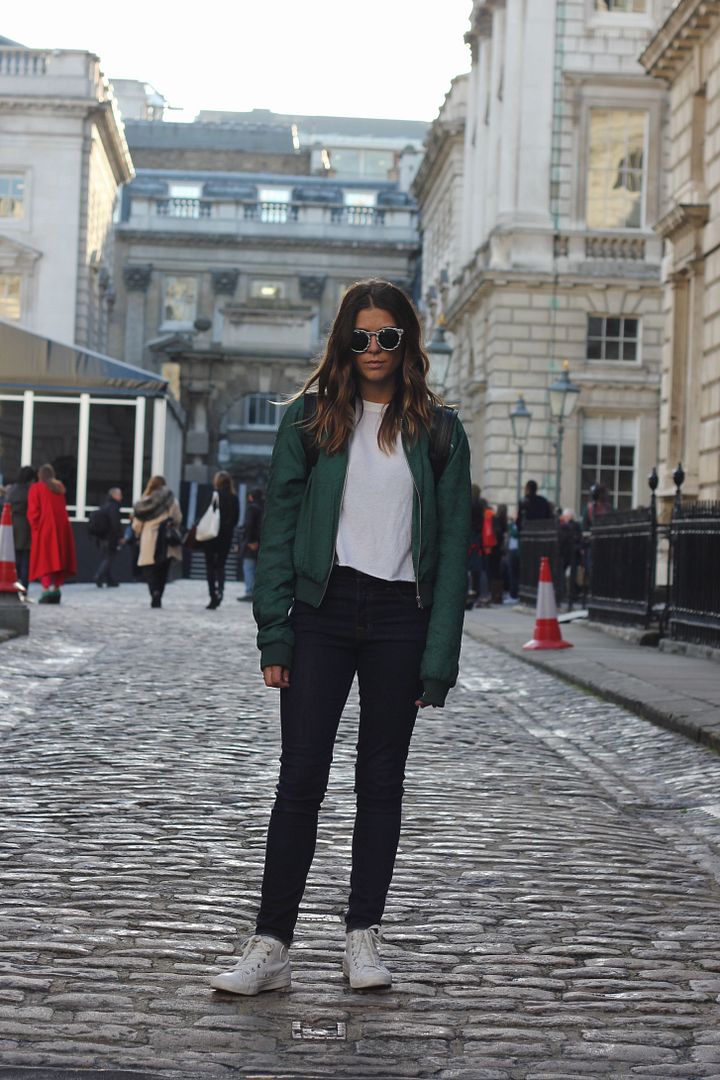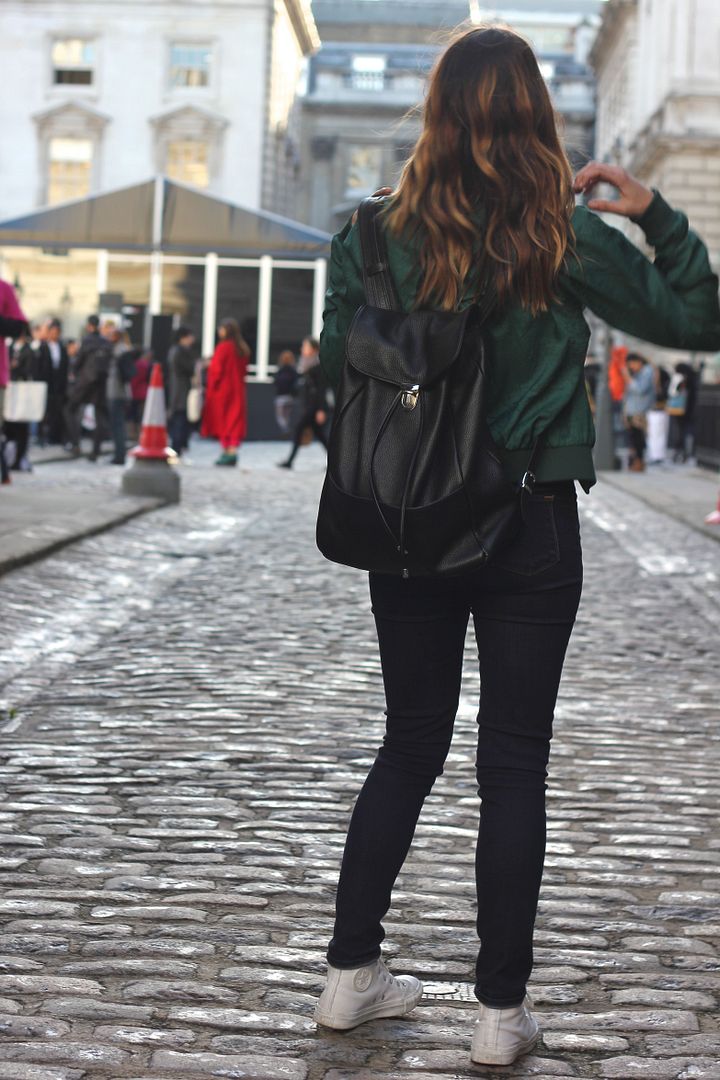 We arrived in Paris last night so I'll be updating you via Instagram on all of our Parisian adventures.
You might want to check out...