If you read Thursday's post and/or happen to follow me on Instagram, you may have realized I am currently not in my typical Chicago surroundings. I'm in a place that still has telephone booths, where fish and chips are mandatory to consume and one that has the most incredible department stores I've ever shopped at (and typically, I'm not even a department store kind of girl).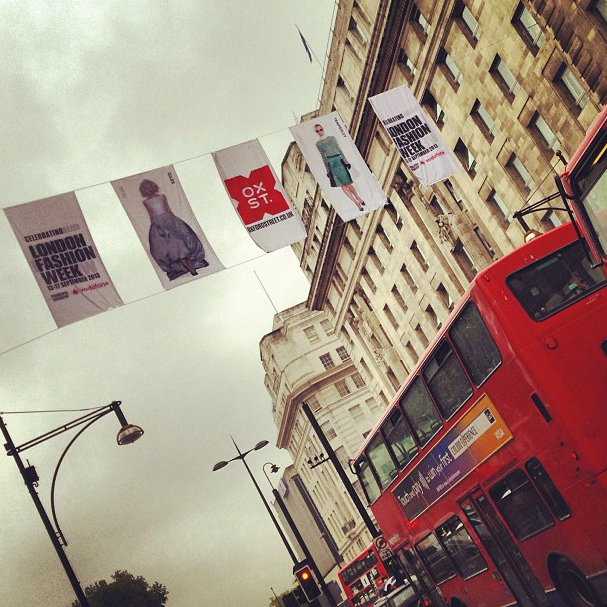 I think it's pretty obvious I've been in London the last few days. I arrived with my best friend Jennifer on Friday and it's been quite the trip. Some of the highlights so far — shopping (obviously), specifically at Selfridges, Liberty, Dover Street Market, Harvey Nichols and the shops on Brick Lane. One of my favorite things we did was check out the street art on Brick Lane. I'm kind of a street art fanatic, as seen here and in a good portion of my What Why Where posts, so I knew this would be at the top of my London priorities.
I've been taking a ton of photos so I'll be sure to post more updates but for now, here's a look at some of my favorite London Instagrams so far. Tonight I'm heading to Nice then off to Paris (which I'm warning you now will overload your Instagram feed with photos of crepes, baguettes, and lots of wine).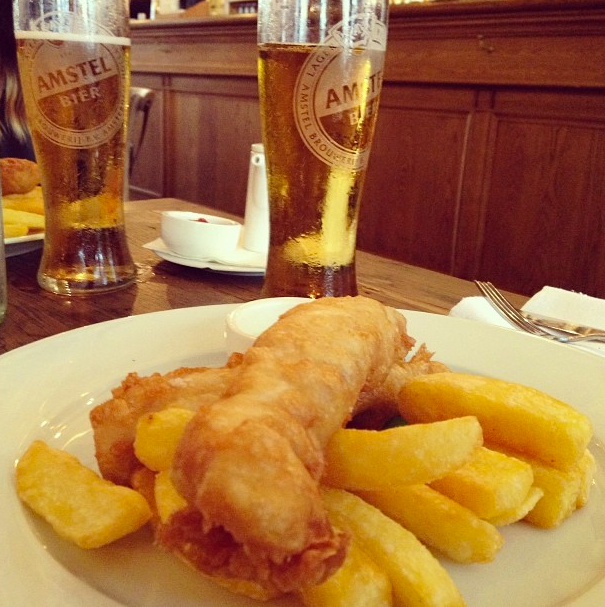 My first real British fish and chips (in case you're wondering, they were delicious).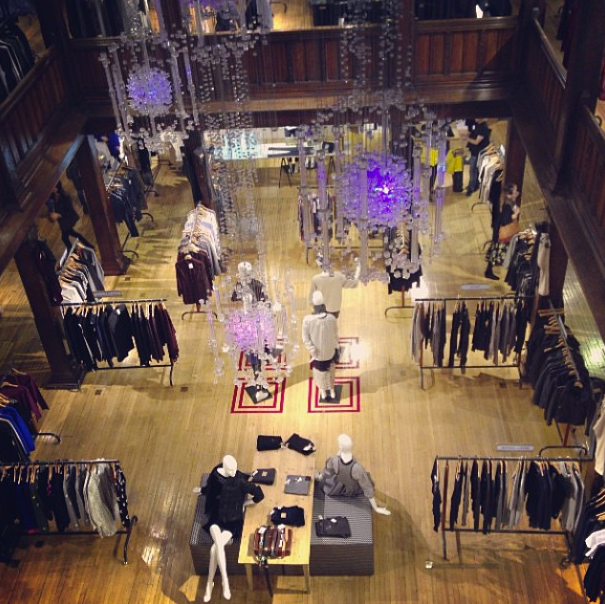 At my new favorite store, Liberty (seriously, London really trumps the USA when it comes to department stores…and fish and chips…and cool accents).
A colorful twist in Notting Hill, on an otherwise dreary day.
I'm more of a coffee drinker myself, but when in London….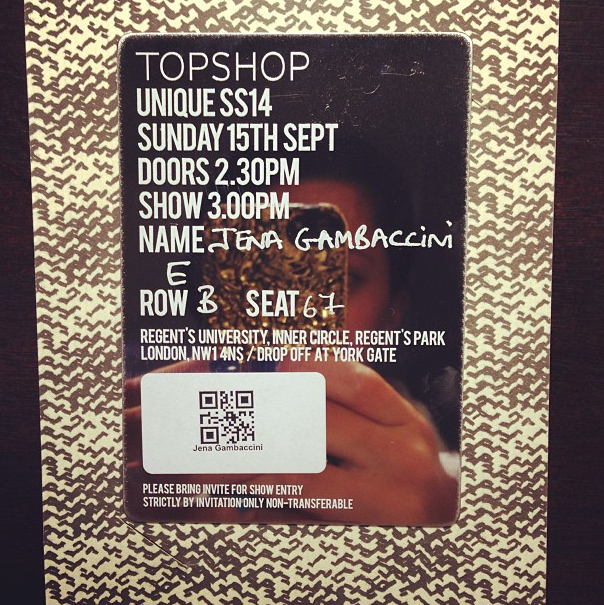 Because a good physical invitation is hard to find these days.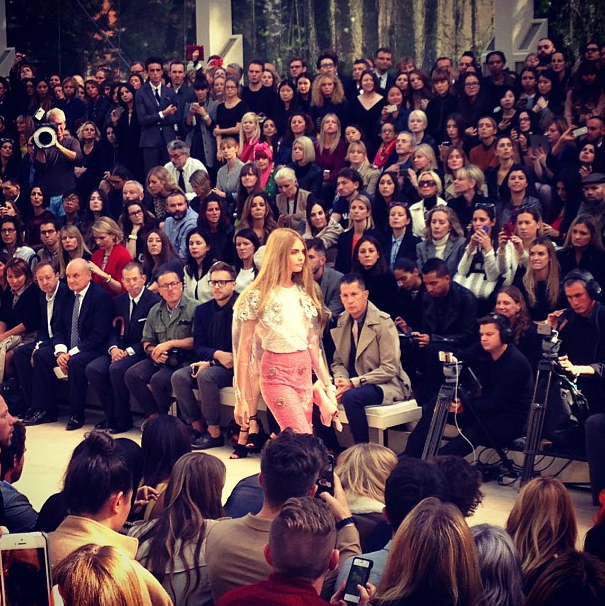 Cara making my dreams come true at the Burberry show yesterday.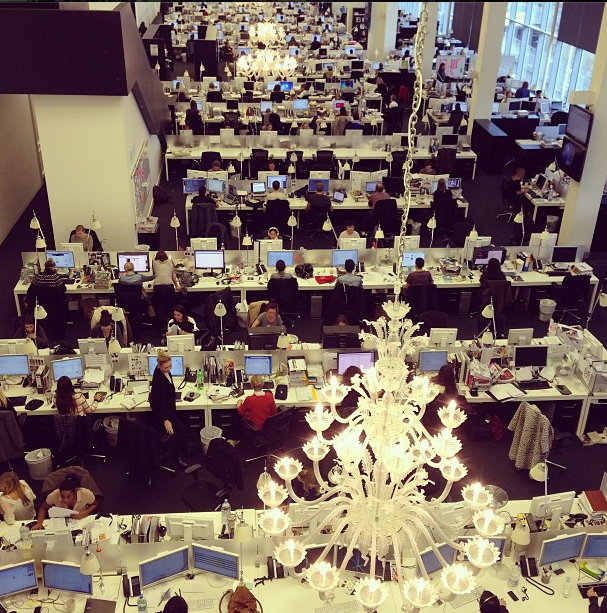 Visiting the Net-a-Porter offices today (also known as heaven).
—
And of course there's much more where this came from on Instagram. Clearly this post is just a shameless plug to follow me while I eat, drink and shop my way through Europe but I'll be posting some real photos (#nofilter) here on CCF soon. Stay tuned!
You might want to check out...