Want to be on trend for Fall and transition seamlessly into the new season? Here's the one piece you need to make that happen.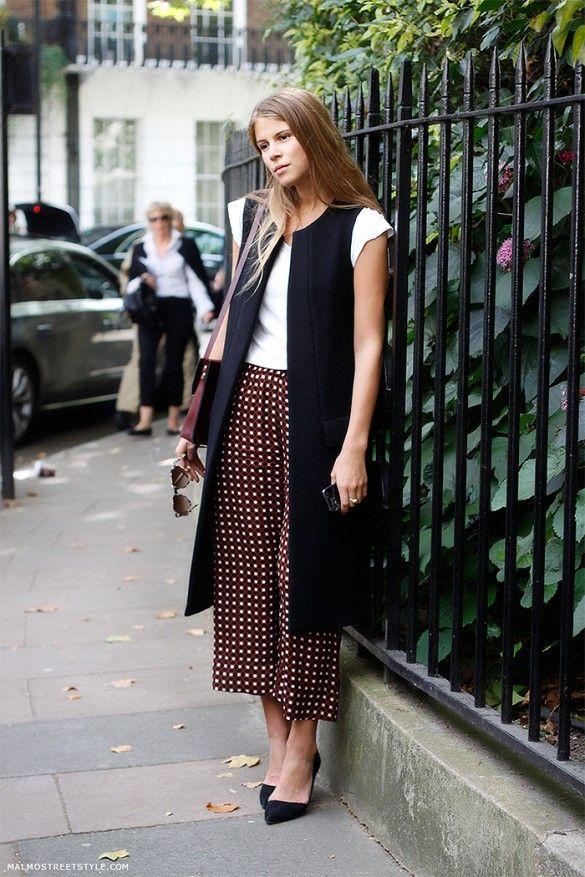 Vests are one of those things that will never be "out" but this season they happen to be really "in," especially when it comes to the long ones. I especially love these because there's so much you can do with them and adding a layer to an outfit always adds some depth and gives that little extra something to take your look to the next level. Why not do that with a simple vest? Dior and Givenchy did it for Fall 2014…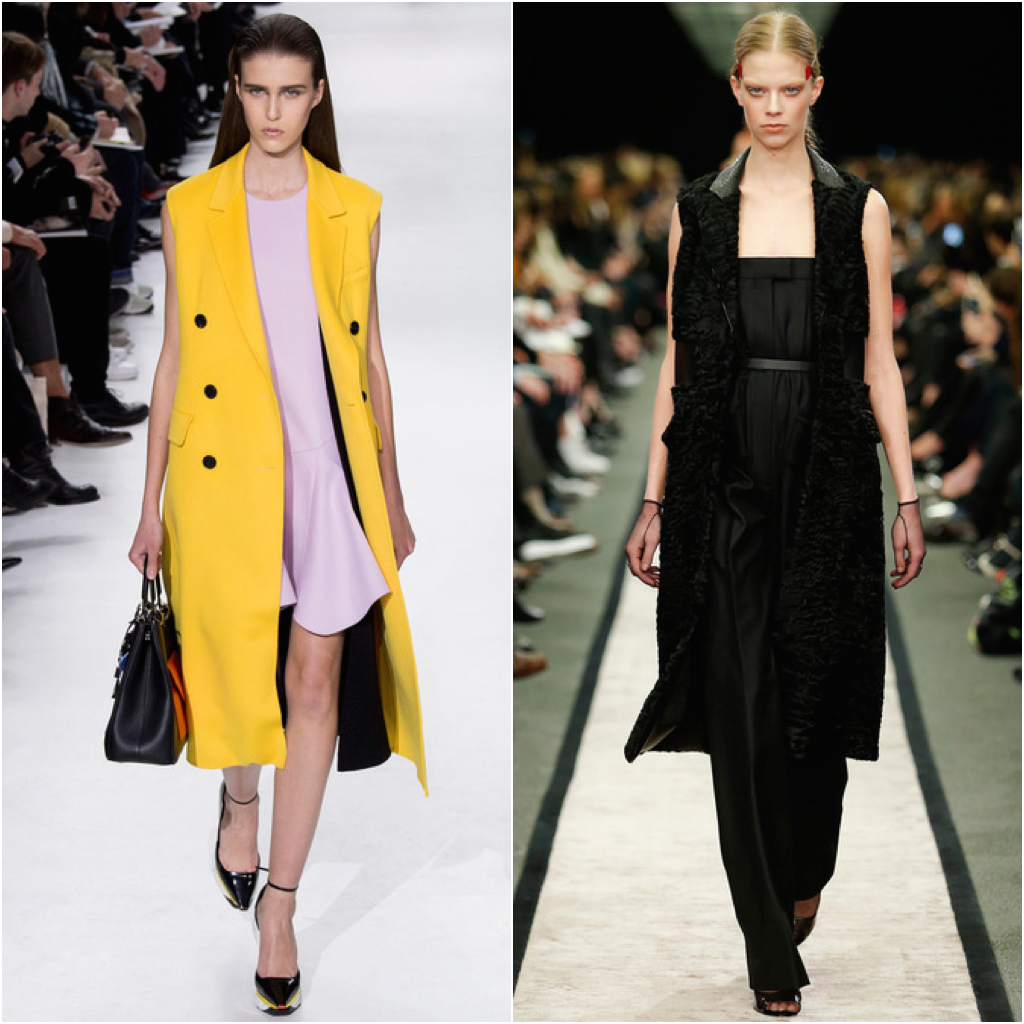 And now it's your turn.
The long vests are great because if you like to hide your hips/butt, this is the perfect thing to do just that. Whether you're in leather pants and a sweater for Fall/Winter or a tank and bermuda shorts for Spring/Summer,  topping it all off with a long vest is just what you need. And when I say they can be worn in any season, I mean it…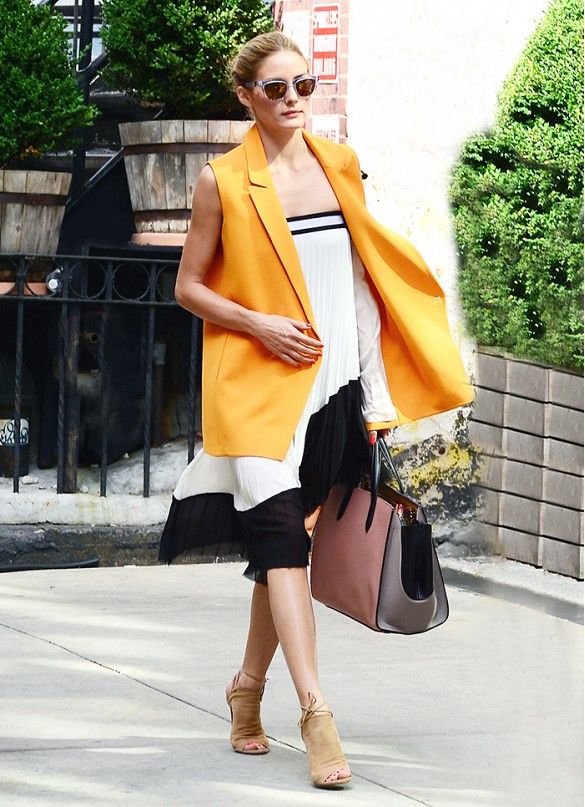 So how else can you wear a long vest? Pretty much however your heart desires. If it's a double-breasted vest, you can wear it buttoned up as a dress or for the extra long ones you can always try belting those at the waist. Wear one over a jumpsuit, a dress…seriously I can't think of anything a vest doesn't go with. Just make sure the fit of the vest compliments what's happening underneath. You know I love loose-on-loose but I probably wouldn't wear a sac dress under an extra-wide long vest. As long as everything's in proportion, you should be golden. I'm no expert on the whole portion/proportion thing (considering I love my clothes big and dinners even bigger) but I think this is a pretty good example of inVESTing for Fall.
So basically where I'm getting at is…long vests are like the cherry on a sundae but for your outfit (although I don't love those types of cherries so for me it would be mounds of chocolate sauce or homemade whipped cream…whichever analogy you prefer). If you too want to get your vest on, here's some long vests to get you through any season (especially the big transition).
Images via WhoWhatWear & Style.com
You might want to check out...