What do you get when you cross tribal prints, a safari, modern western and boho chic? You get Mara Hoffman Fall '12. The loose, bohemian-like silhouettes were what I would normally think of for Spring but who says you can't channel your inner-hippie for Fall? The prints were gorgeous but I also enjoyed some of the solid looks. I really loved the wide brim hats and I thought it was kind of fun to have the scarf underneath. Not something I personally would wear but I like it for runway…plus it kind of reminded me of a chic beekeeper, no?
Mara Hoffman's inspiration for this collection was "South American Shaman Cowboys." Not really sure what that means, so take a look for yourself…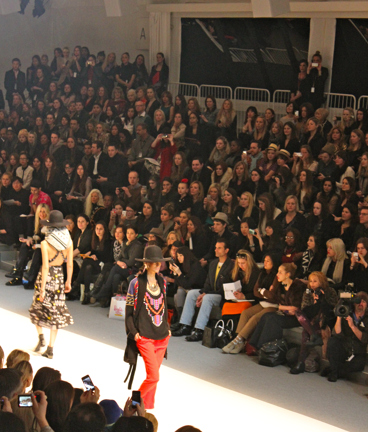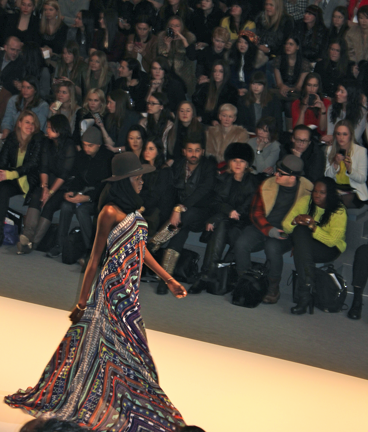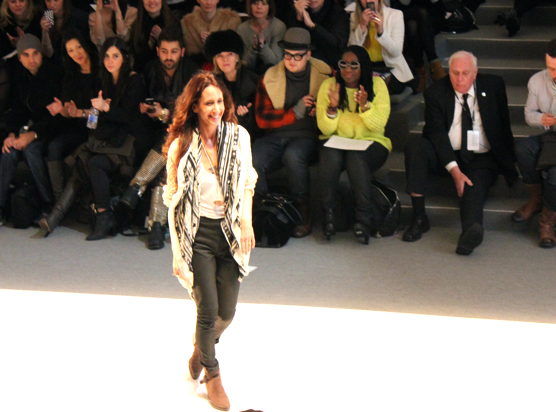 Obviously I'm not a photographer for a reason so here's my favorite looks via WWD.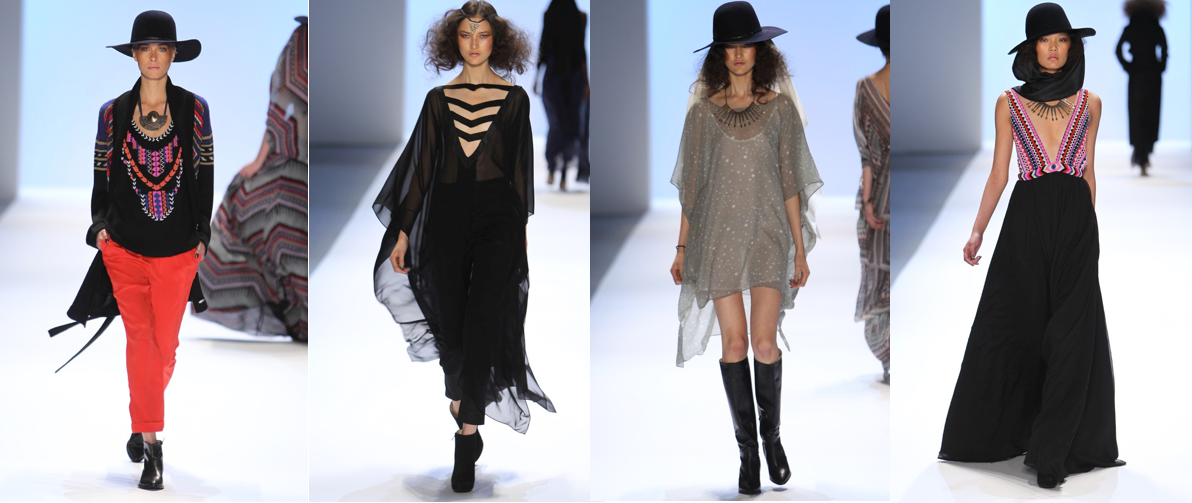 You might want to check out...