It's about that time again — from fashion things and beauty obsessions to the restaurants I can't stop thinking about (and everything in-between) let's take a look at my March mood board (AKA this month's vibes).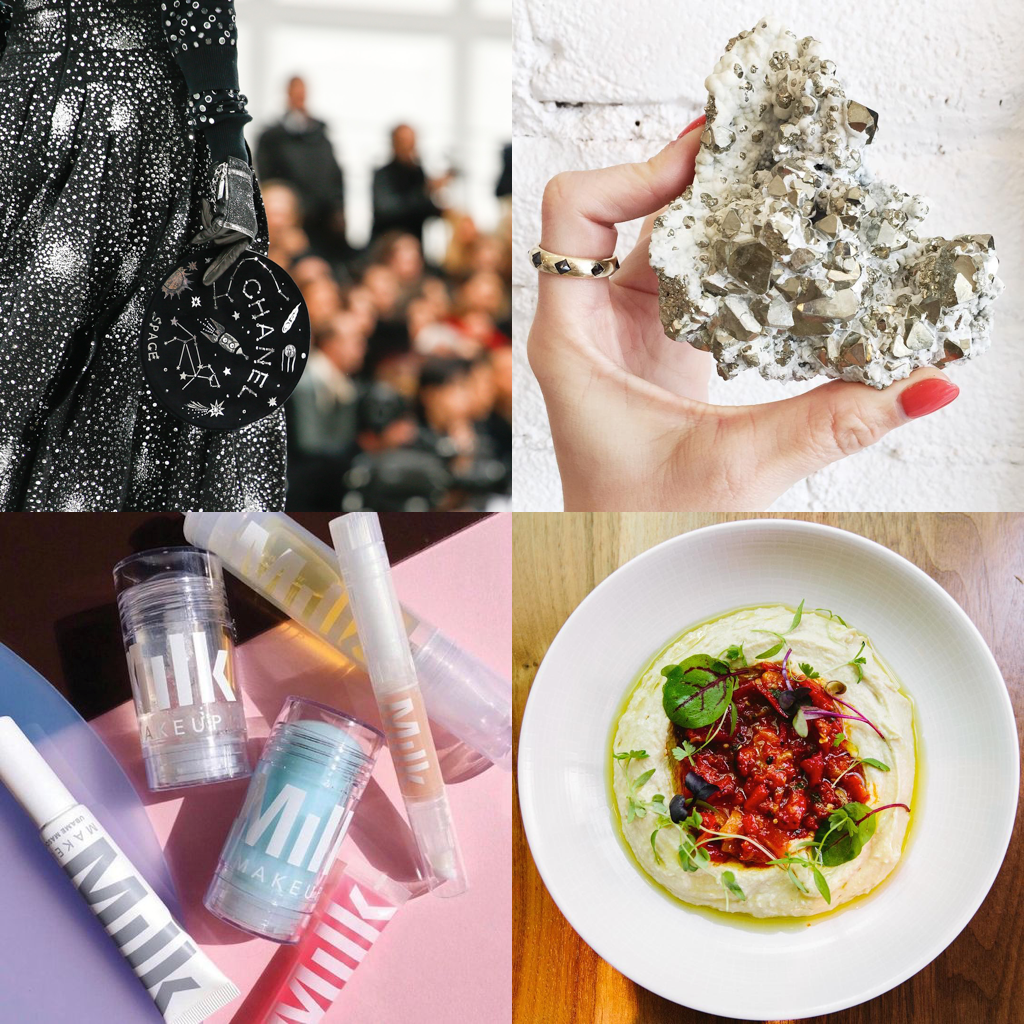 FASHION: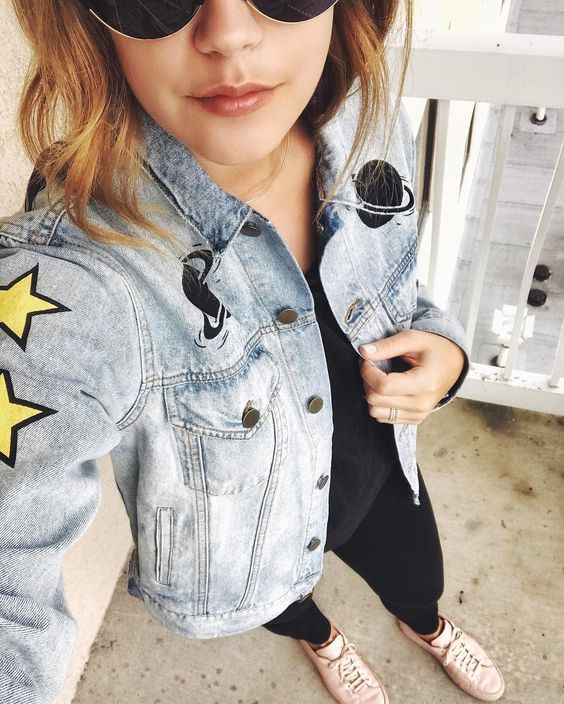 I believe I've mentioned before that I wanted to be an astronaut when I was a kid (which my dreams were quickly crushed when I discovered claustrophobia) and if not, there's your fun fact for the day. So coming from someone who has always been space-obsessed, I'm pumped that that designers / brands have been feeling those space vibes too. From Chanel's rocket (that actually launched) for Fall '17 to Pat McGrath's new "out of this world" eye kit (and my Emma Mulholland denim jacket that's just begging Chicago to actually feel like spring already), we can all channel our inner-astronaut (and still eat normal food…it's a win-win).
White sneakers have been the footwear of choice for the last few years (and thankfully it doesn't seem like they're going away any time soon). Could I easily DIY these Saint Laurent sneakers for a fraction of the price? Absolutely. But my handwriting is terrible and I'd rather leave it to the experts ?
If you've been following CCF for a while, you know that in the beginning (and for quite some time) I was all about that color. I incorporated color into every outfit no matter what. Then one day I decided it was too much effort and I've pretty much only been wearing black ever since. But for some reason I was craving a hot pink beanie pretty hard this winter (which I just told you about the other day) and finally found the perfect one from Acne (and it's been on repeat ever since).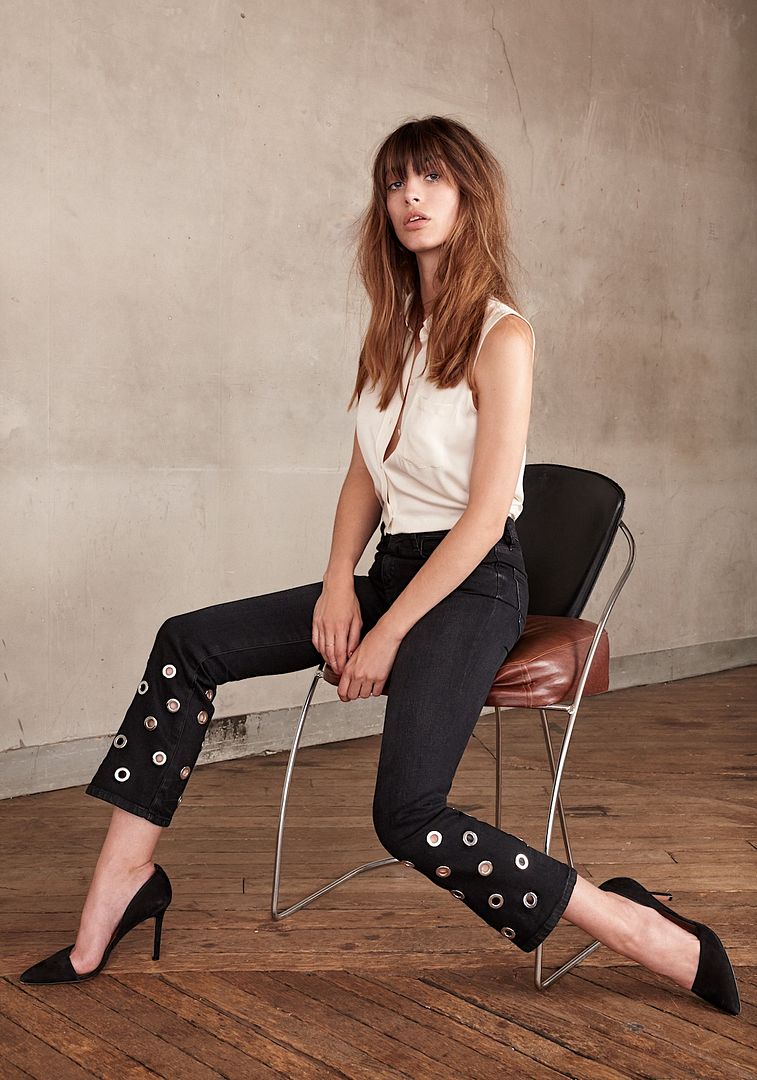 Is it just me or did the denim game just get really strong? Suddenly designers are getting extra creative with embroidery, embellishments, hems, patchwork, etc. and now there's really no excuse to be stuck in a denim rut. And no one will get you out of said rut like Brockenbow. I'm especially into this grommet pair right now (with some sock boots and a 143 tee perhaps? ?)
BEAUTY: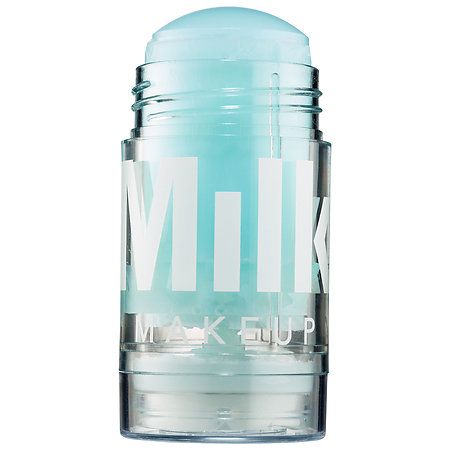 I've been using a lot of resurfacing products lately (peels, masks, serums, etc) and although it makes my skin look super even and smooth, the downside is that it's become very red and sensitive. So I have cut back on those products but to also combat that redness, I tried the Milk Makeup Cooling Water and it's pretty fantastic. It's super easy to use (literally rub the stick all over your face) and it de-puffs and reduces redness instantly (and come summer when it's super hot, I am carrying this everywhere because it feels damn good!)
FOOD:
My list of restaurants to try in Chicago is constantly growing (and it can get overwhelming) but thankfully last week I got to cross two off the list ?. One being Pisolino — a super cute Italian cafe in Avondale with killer pizzas and pastas (#allcarbdiet). Everything is super fresh, well-thought out and absolutely delicious. I highly recommend the Bucatini, Escarole & Beans, and the Raquel pizza (you can thank me later).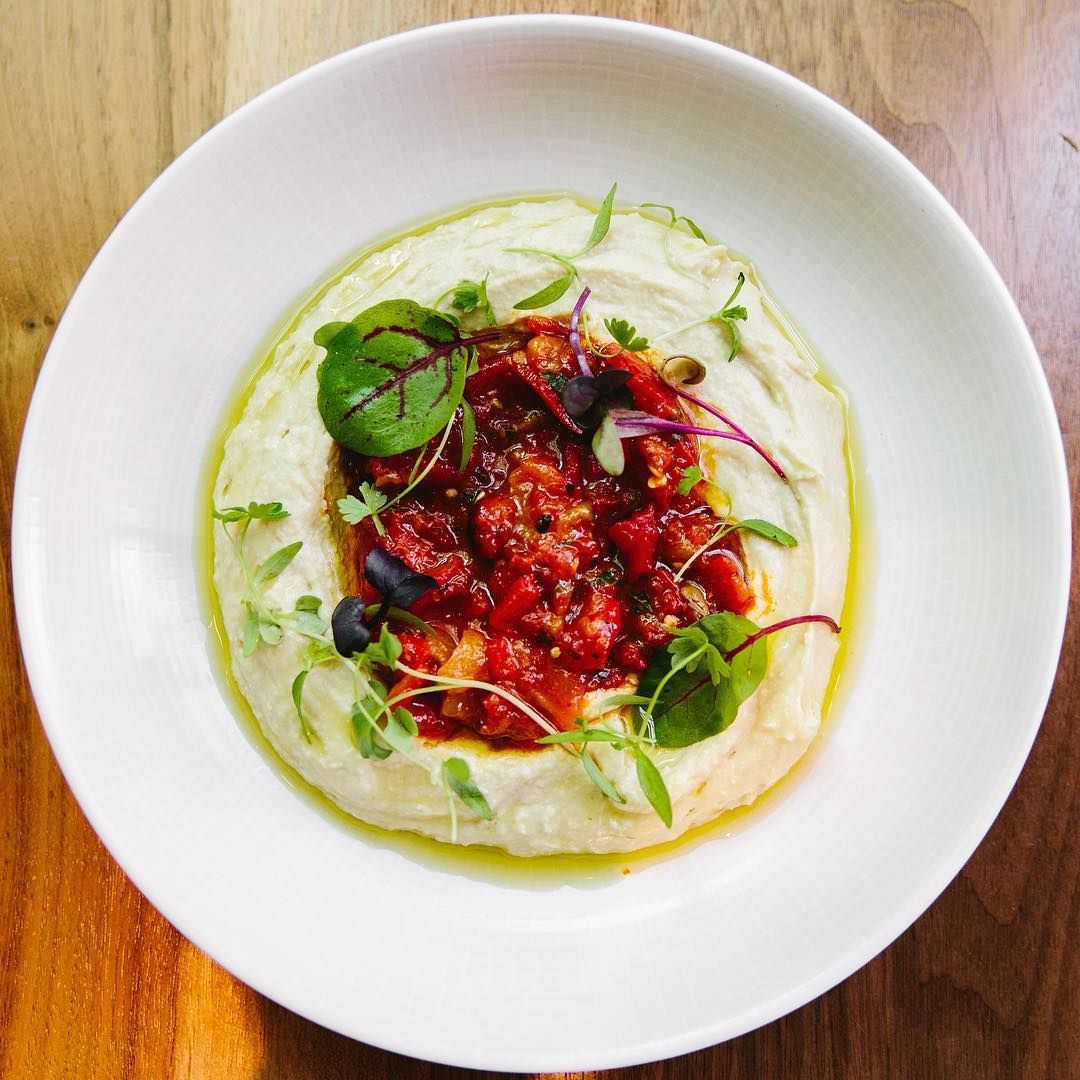 Another restaurant I've been dying to try (as everyone is RAVING about it) is Ema. And DAMN, it did not disappoint. Most of the time when I'm ordering hummus and kabobs, I'm eating it on my couch watching Netflix, so it's a nice change of pace to have Mediterranean food (definitely more elevated than what you're used to but not in an annoying "why is this foam here?" kind of way) in a more upscale (but still casual) atmosphere. I go out to eat a lot (like way more than I should) and this was the first time I was already planning my next visit in my Uber ride home.
OTHER:
When I was in LA last month, there was one thing I saw in common with almost every store I stopped in — crystals. Whether they're for healing or just for show, LA loves their crystals (and now…so do I). They had some amazing ones at Esqueleto (re: February Vibes) and let's just say my coffee table is now extra sparkly ?.
Another LA find (still pouring over from last month…) would be the Apolis custom totes (you can make them at the store in Downtown LA or online). I ended up getting one of these with Laz & Lennox's name to use as their toy bag (because my boys deserve nothing less than a custom toy bag) but there's so many uses for these and you can literally put whatever you want on them (and in them!) Now that you have to bring your own grocery bags in Chicago (unless you want to pay that hefty $0.07 extra) this is your perfect excuse to step up your tote game.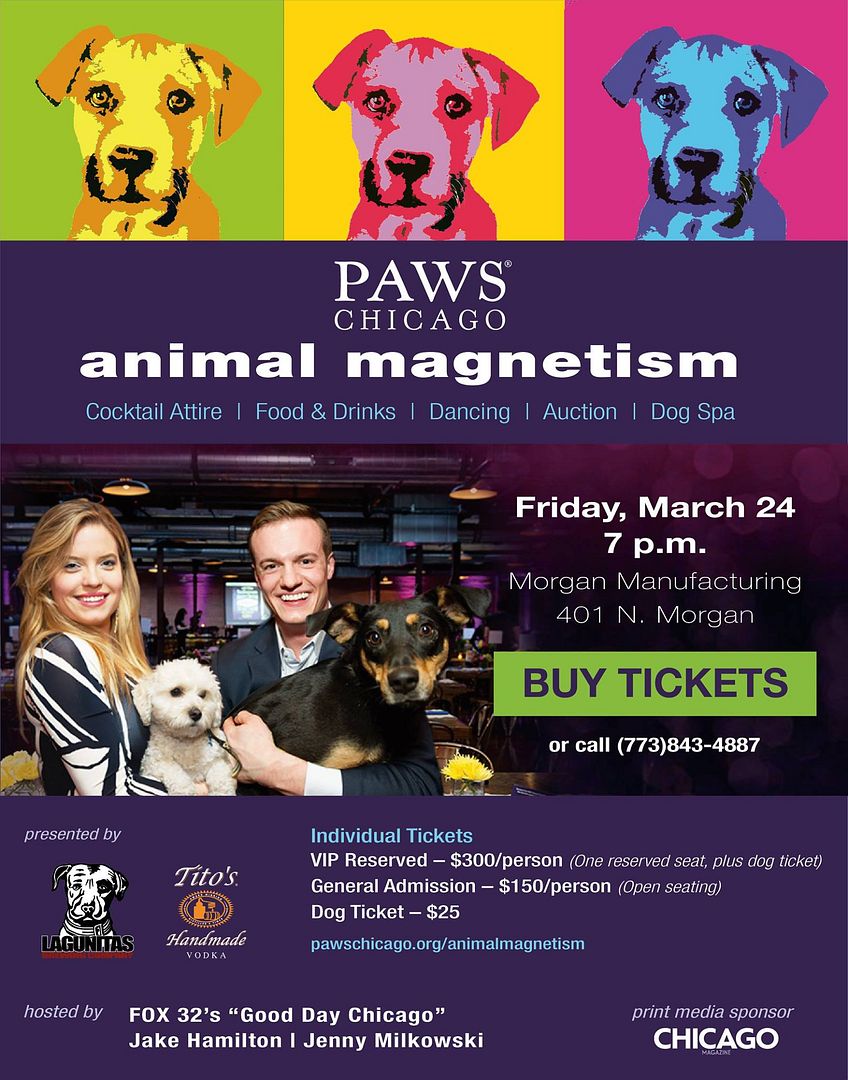 Speaking of dogs, if you're looking for something super fun (and charitable) to do this weekend, you should definitely check out Animal Magnetism (on 2/24). I've been on the planning committee for this event for the last four years and this year I'm very excited to be co-chairing! It's a dog-friendly cocktail event with a silent auction, food, open bar, tasting stations, a dog spa, and so much more. I'll be there (so will Laz and Lennox!) so I hope you'll join. You can purchase tickets here (all the the money goes to PAWS) and if you can't make it, be sure to check out the silent auction (you can bid from anywhere and there's a lot of great items you don't want to miss!)
—
Have you guys tried any of this month's obsessions? Any you're wanting to try? If so, here's a little something to get you started…
Images via Instagram
You might want to check out...