Mary Katrantzou + Adidas are one of the best pairings since fried chicken and waffles. It's so great that they're at it again for round two of their collaboration…which this dress is just one of the many fantastic pieces you'll find in the collection.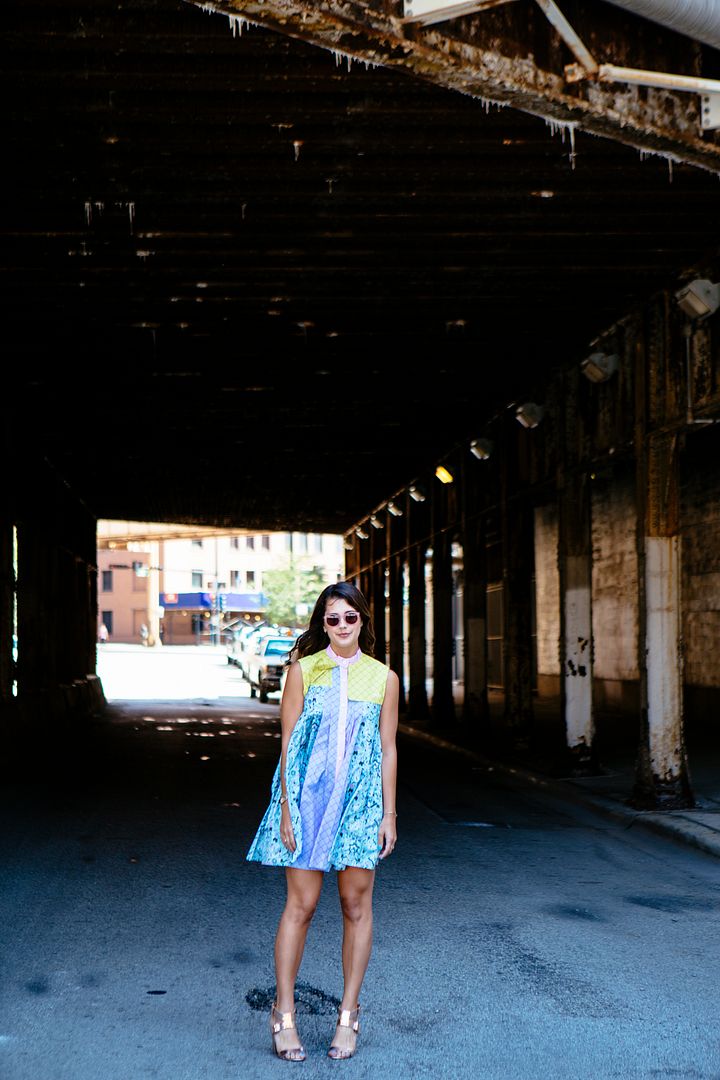 Even better? This dress is basically a windbreaker. Literally, what my dad wears to play golf when it's kind of raining…is essentially this dress. AND IT'S AWESOME.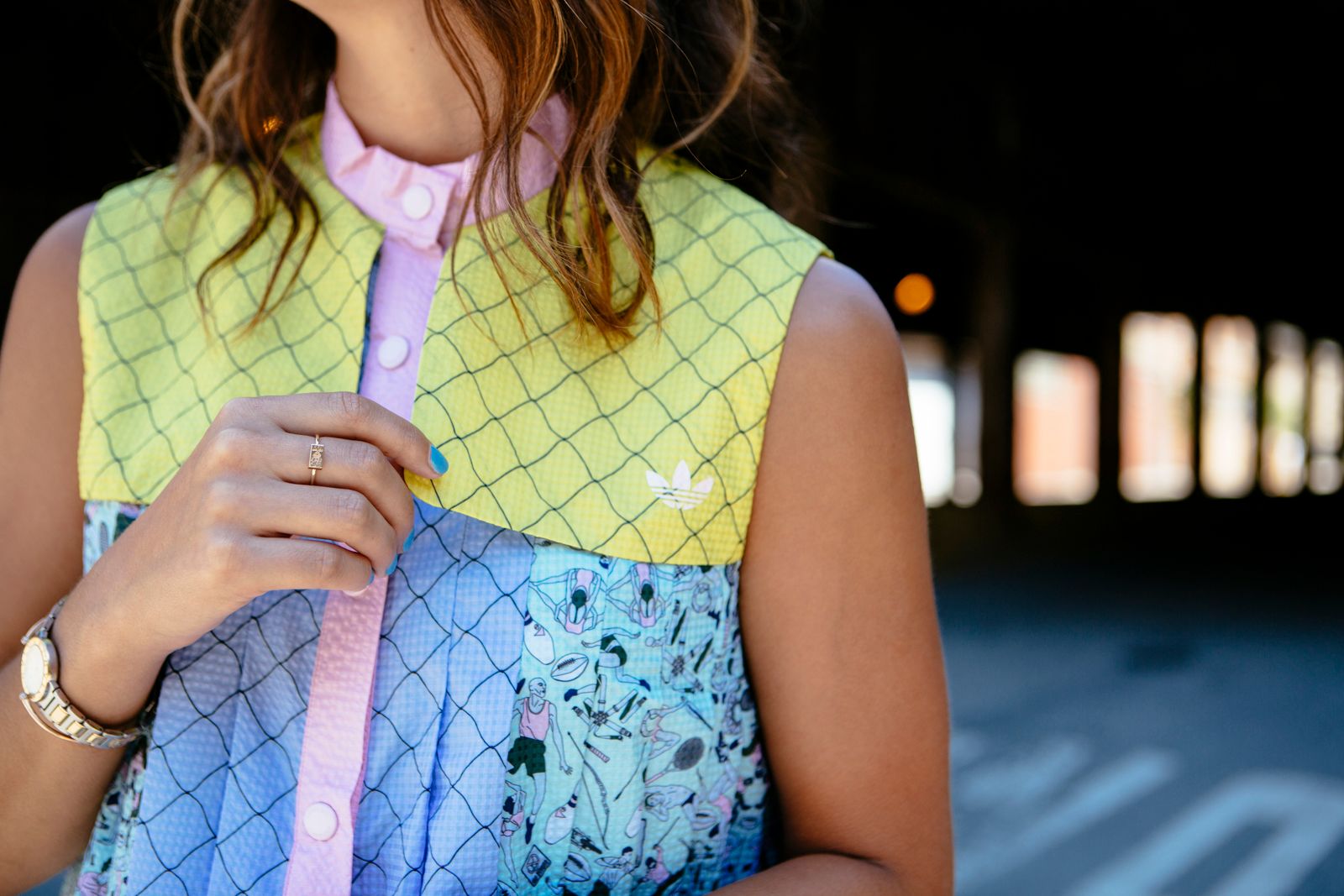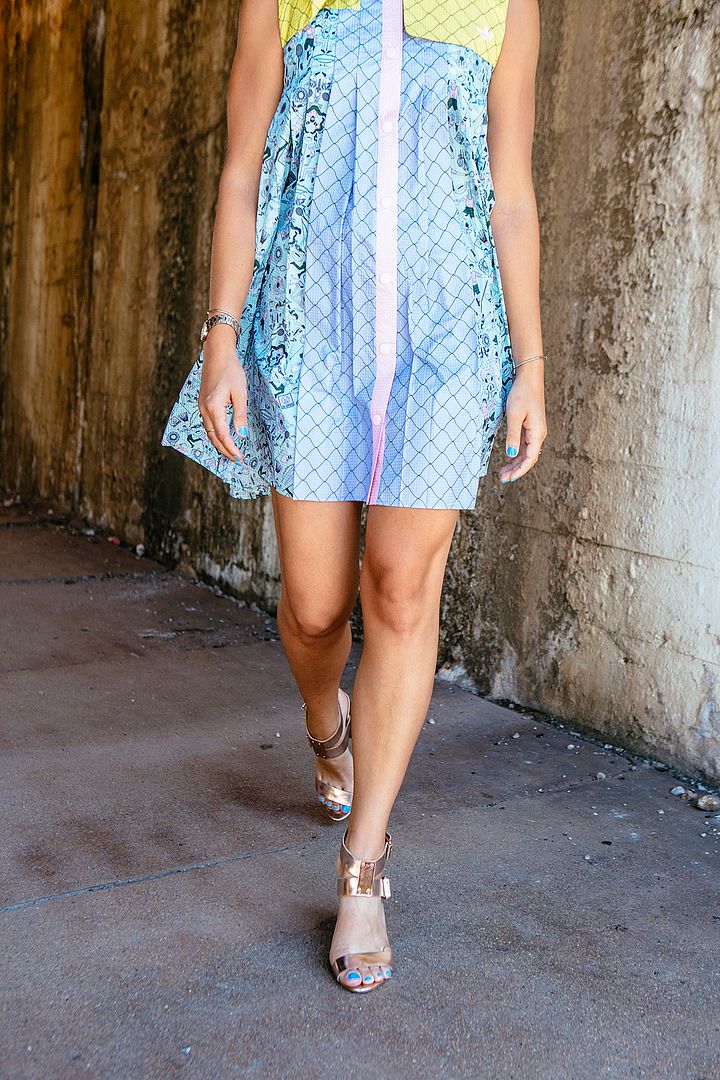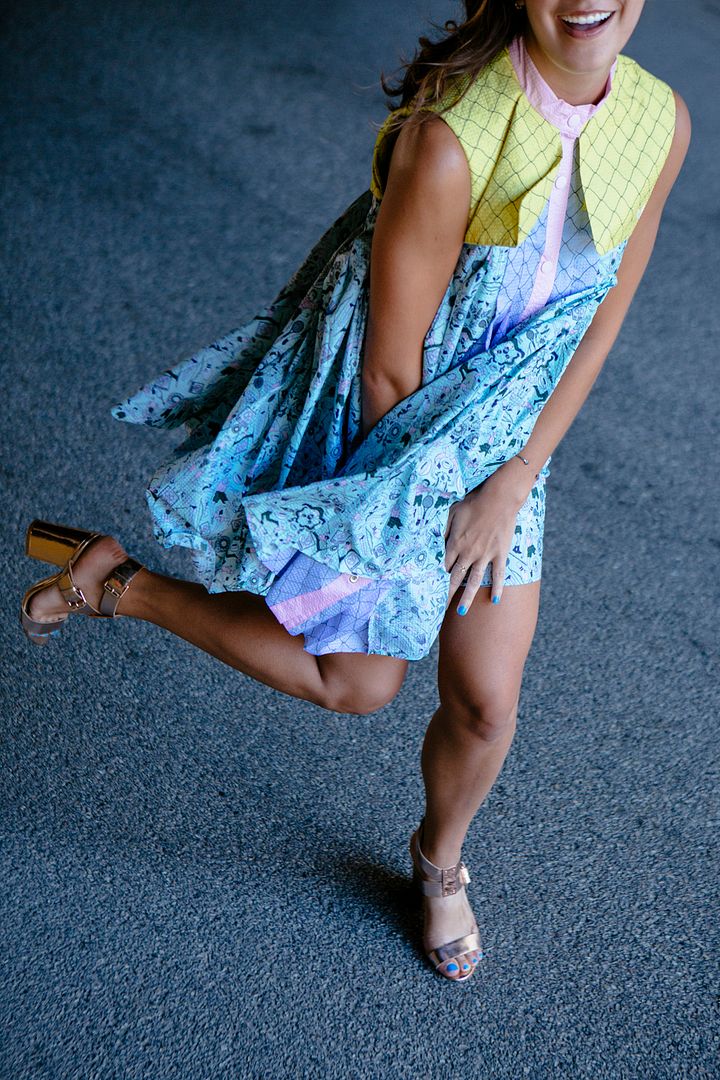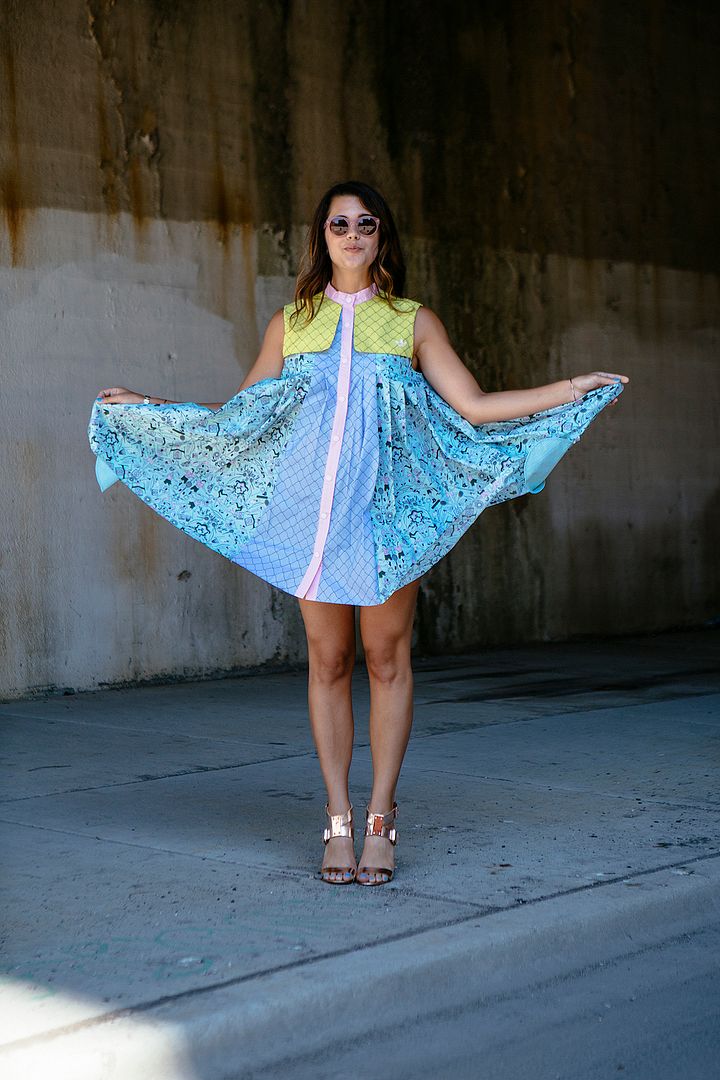 WHAT (am I wearing):
Dress: Mary Katrantzou x Adidas. Shoes: Ted Baker. Sunglasses: Lookmatic.

WHY (am I wearing it):
Can you believe this is the 4th time in a row I'm wearing a dress here on CCF? And not just a dress…it's dress WITH HEELS. It's like I don't even know me anymore…but just hear me out. Yes, I could wear this dress with sneakers or oxfords but that's what you expect from me, right? So I thought I'd surprise you with a little hint of fancy (although not all that fancy considering, like I said, this is essentially a windbreaker…ironically it didn't break much wind as you can see from these photos). The best part about this dress is that it's super lightweight so it's perfect for the extra hot summer days (but really the best part about it is that it's quite loose…and for an eating enthusiast like myself, that's always a plus). Now I've told you before how much I love these sportswear collaborations but that was before the second Mary Katrantzou x Adidas collection came out…now I'm deeply in love. I mean, this dress is ADIDAS…how cool is that? Add some matching pastel sunglasses + a little rose gold love and there you have it, my friends.
WHERE (can you get the look):
Photos by Heather Talbert
You might want to check out...