You know those times you're really excited to wear something then it ends up being totally inappropriate for the weather? Well that's what happened to me wearing leather pants on a roof top…when it's 80 degrees.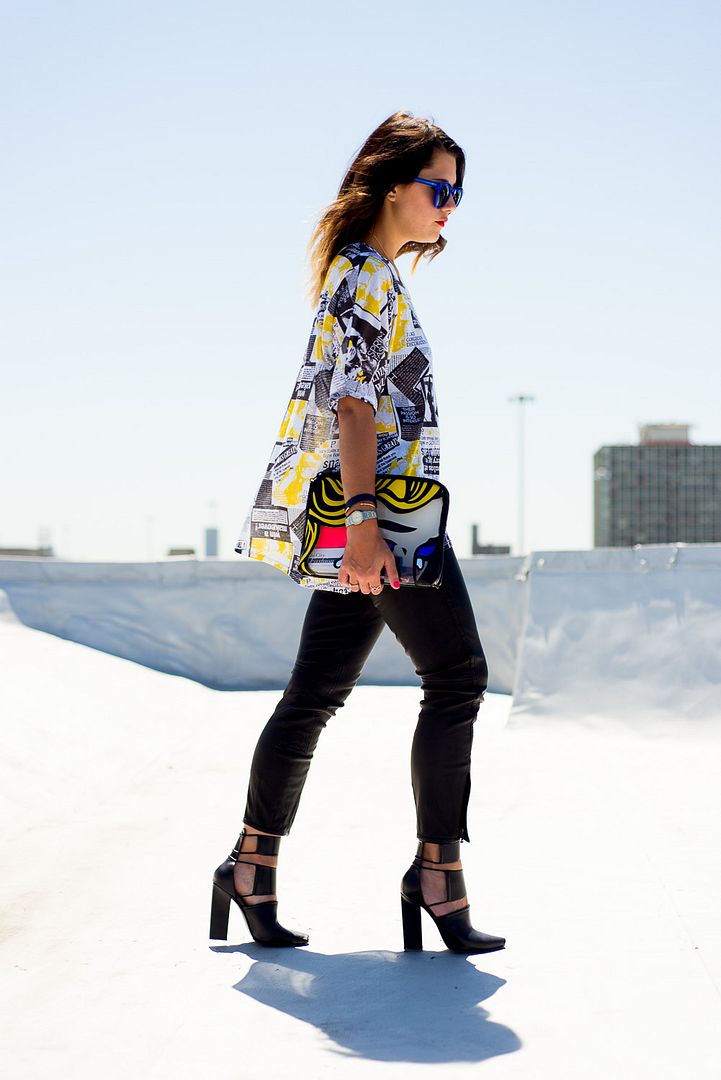 But I don't hate it. Thankfully I was wearing this light-weight and loose Archer Townsend top. Otherwise, these photos would have gone down a little differently…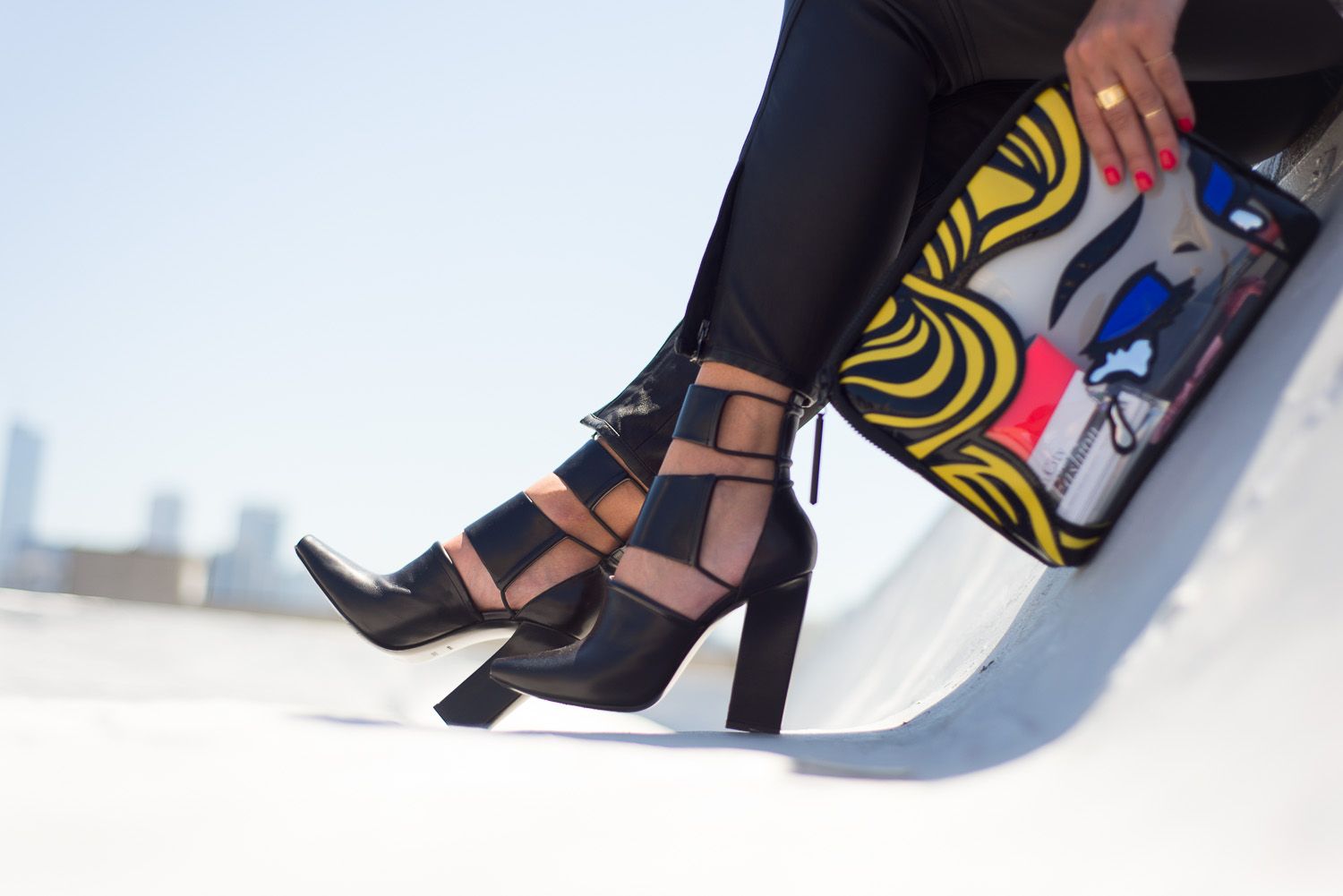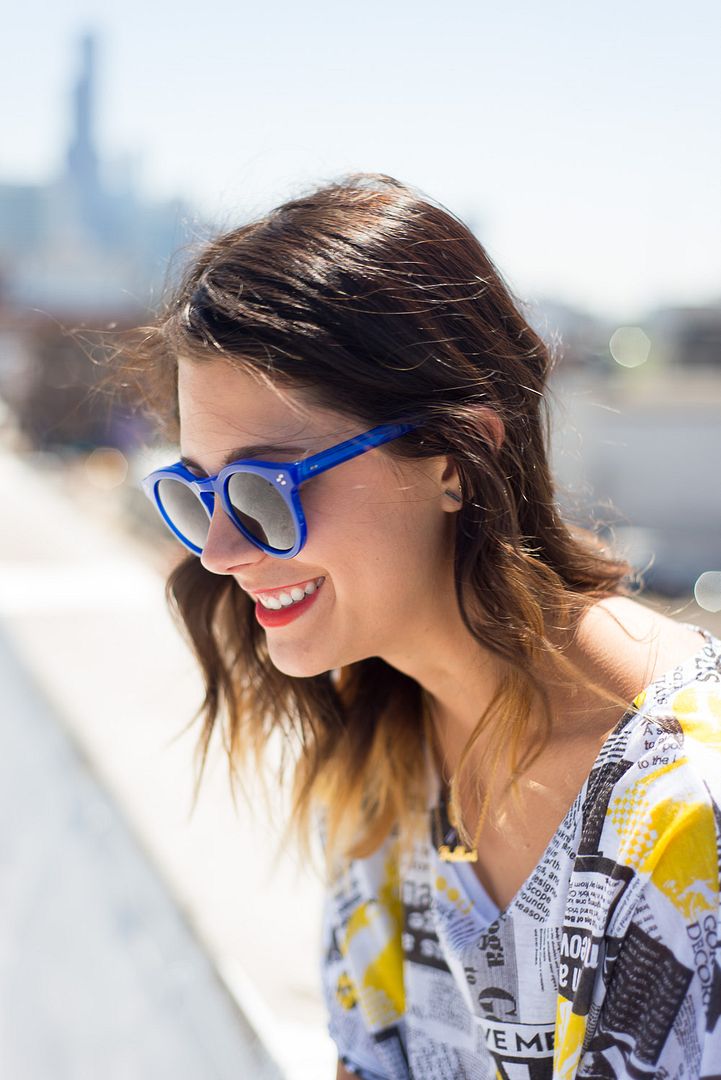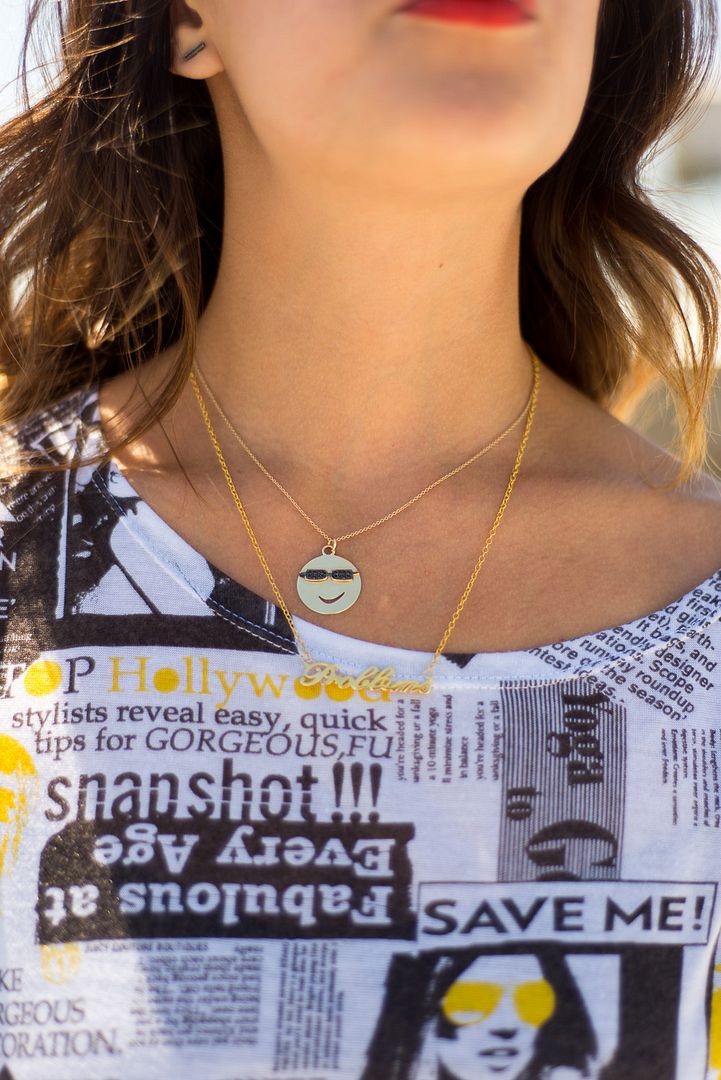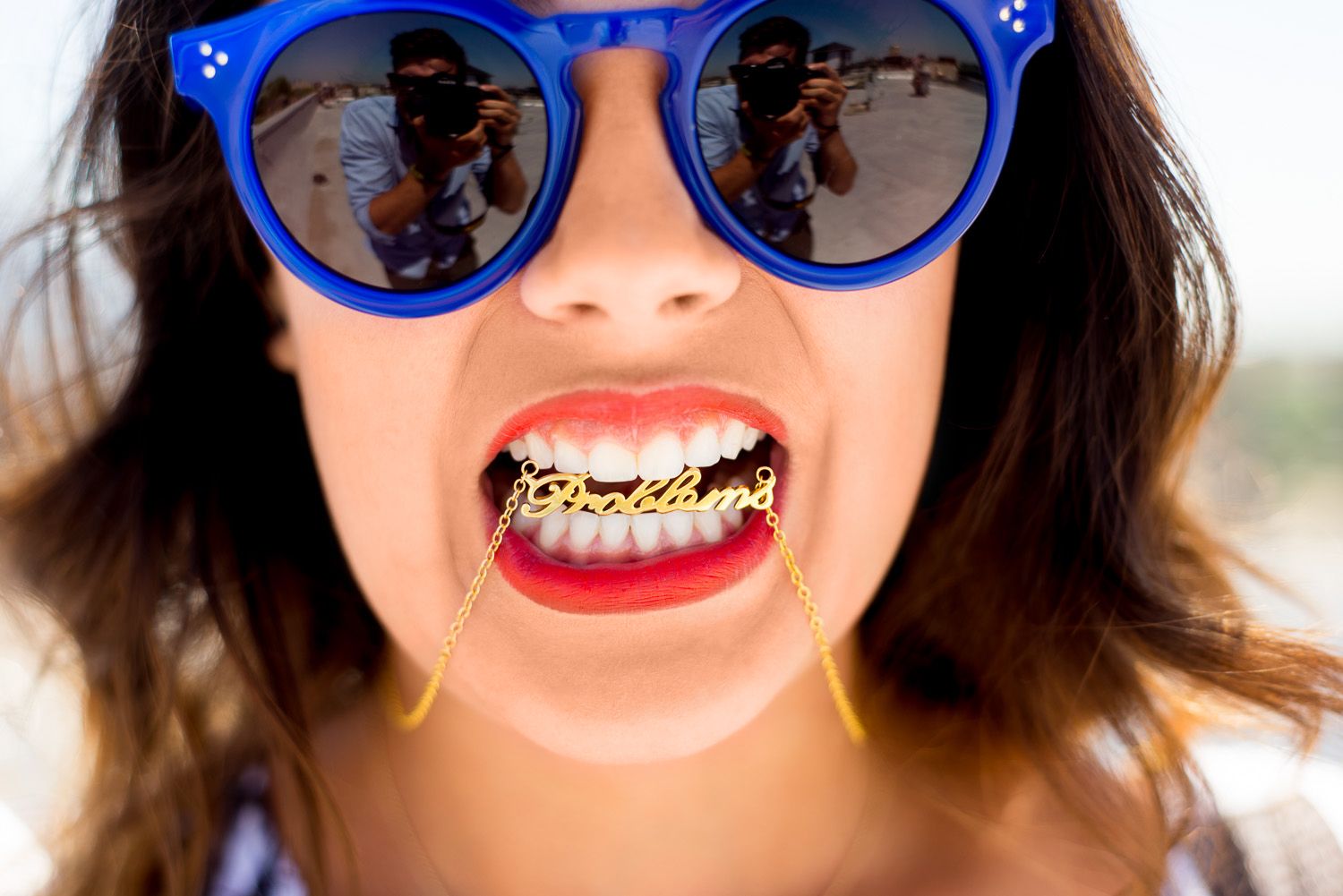 Eating my problems….
WHAT (am I wearing):
Shirt: Archer Townsend. Pants: 3.1 Phillip Lim. Sunglasses: Illesteva. Shoes: Alexander Wang. Bag: 3.1 Phillip Lim. Rings: Cartier, Dana Rebecca, Jules. Bracelets: Celine, Dana Rebecca, Hermes (c/o my boyfriend). Necklaces: Alison Lou, House of Waris. Lips: NARS Red Square. 

WHY (am I wearing it):
When I get dressed, it always starts with one item. Whether it's new, haven't worn it in a while, or just itching to break it out for the new season…it begins with that thing I can't get out of my head then I build the look from there. In this case, it all started with the Archer Townsend top I got while visiting their showroom last month. It's a fun print, it's wide, it's extremely comfortable…and the designers are local. Everyone wins. With a loose, wide silhouette like that I wouldn't wear it with anything besides leather pants (or black skinny jeans…which is just the downgrade from leather skinnies, but I happen to wear both). Like I said, it ended up being MUCH warmer than I had anticipated this day so it's the only time I've ever regretted wearing leather pants. But that's okay, because I dig this look. I rarely ever like to match but I thought it would be fun to do it for this outfit. Of course my kind of matching is a little different, though (would you ever think a see-through clutch with an outline of a crying girl would match a newspaper print shirt?) I love how the blue and yellow in the clutch look with my orange Comme wallet so I decided to take that color theme and match it to the rest of my look: blue sunglasses, orange lips, and the yellow in the top. I never thought I'd say this…but matching is kind of fun.
WHERE (can you get the look):

Photos by Daniel Kelleghan
You might want to check out...