This is definitely the most unique Chi City's Most Stylish feature I've ever done because today, you get a two-fer. That's right. With this couple being one of the most stylish in Chicago (if not, THE most stylish) this just had to happen.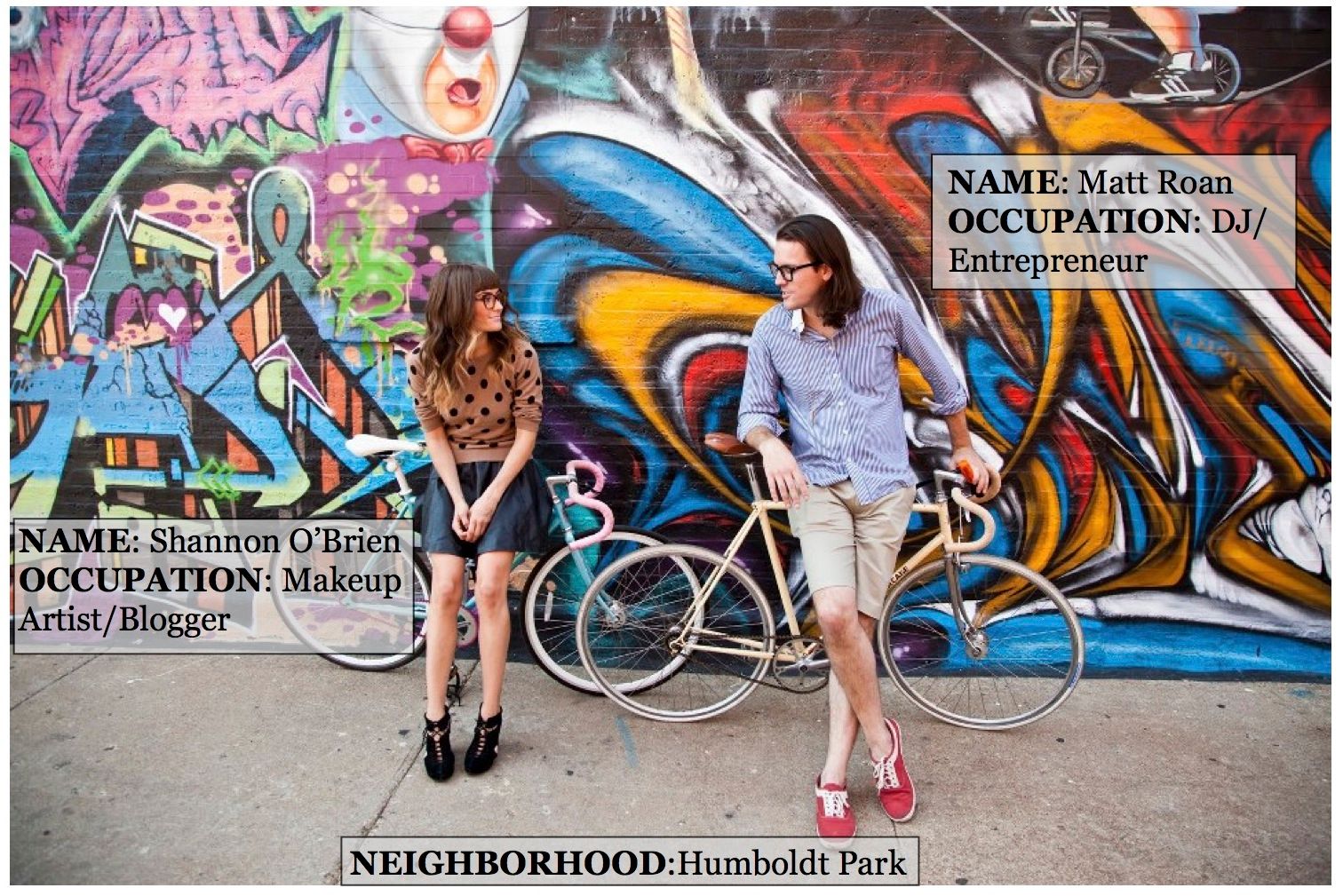 Anyone who's ever met Matt Roan and/or Shannon O'Brien (soon to be Shannon Roan, yes they are engaged) says nothing but great things about these two. Down-to-earth, fun, and fashionable entrepreneurs, Matt and Shannon are just overall rad people to be around. Why I chose to put them in the same feature is because they're both so stylish on their own but as a couple, I can't even handle how cute they look together. You know when a couple just looks good together? Well these two look freakin' fantastic.
So let's get to know them, shall we?
What's your favorite thing about Chicago?
MR: I love the people. Not only is it a beautiful city but I feel like it's full of great people, family and friends that really make it home.
SO: I love that there is something for everyone here. There is always something to do and new places to discover. Oh, and the food – duh.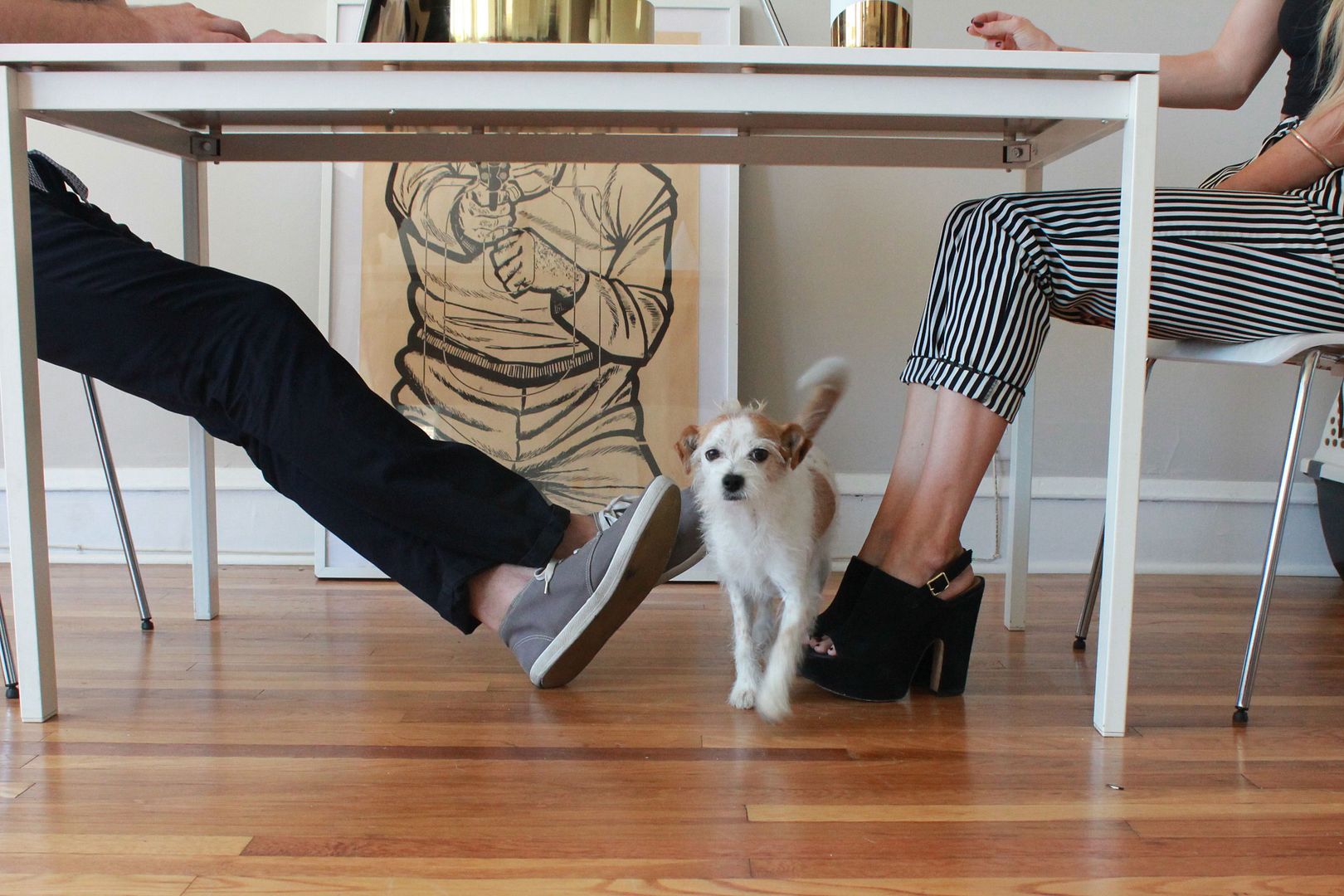 What do you love most about your neighborhood?
MR: The park. Humboldt Park is just BEAUTIFUL. I had no idea what an amazing place it was until we moved across the street. Dog walks have become way nicer since we have this giant park to explore every day. I also love how diverse and wild it is here. There is always some little league game, soccer match, BBQ… you name it, it's happening in Humboldt Park.
SO: I love that sometimes I forget that I am in a huge city. The actual park of Humboldt Park is directly across the street from our place. It's enormous and home to fields of wild flowers, ponds, turtles, fish… I could go on forever. It's incredible and I find something new and beautiful every day. As much as I love the big city, there is something energizing about being surrounded by nature!
Go-to restaurant in Chicago?
MR: Big Star. I can eat tacos and drink margs all day… and doing it there is the most fun. 
SO: Big Star. I may actually be part taco by now. Patio + Pastor Taco + Mezcal = Heaven?
Advice to out-of-towners?
MR: Get your picture of the bean then hit the neighborhoods. Go to Wicker Park, Andersonville, Pilsen, etc. See a band play at Lincoln Hall or a DJ at SmartBar. Get out of the loop and explore the city.   
SO: Get on a bike and get off the grid. Some of the best places in Chicago are the ones outside the bubble of downtown. Go to Hot Doug's and have a sausage (tell Doug I said what's up).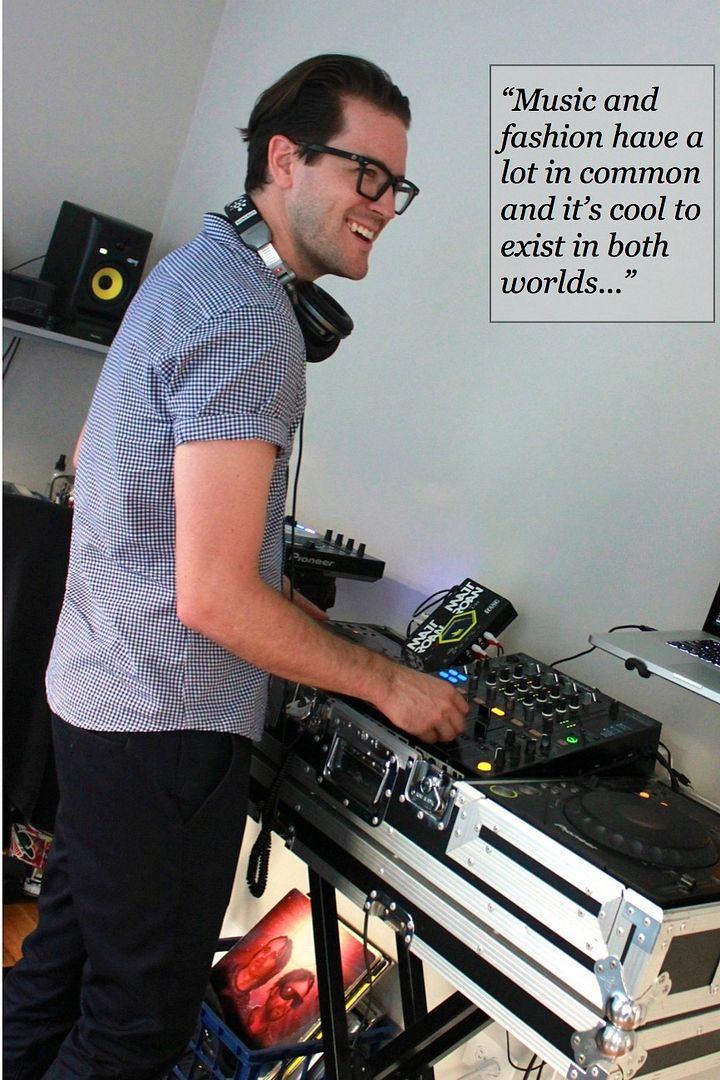 What impact does fashion have on your life?
MR: I've noticed that as I get older, I get more interested in fashion. Being a DJ has led to some really cool opportunities in that world… store openings, runway shows, even some really poor modeling haha. Music and fashion have a lot in common and it's cool to exist in both worlds sometimes.
SO: My industry is all about image so it is super important to have my finger on the pulse of trends. Fashion is often the guiding force behind beauty trends and I need to be able to speak to them, interpret them, and break them down for my clients. The marriage of fashion and beauty is so inspiring and I love that I get to work in such a creative field.
What's the best part about your job?
MR: Making people dance. It's the BEST when you have a crowd going wild and truly having a great time. It's why I started DJing. 
SO: Every day, client, and job is different. I always have to be on my toes and prepared for anything. Just last week I got a call at 9am for a job at 2pm for a high profile client. You just have to be ready to go at all times. I also love the relationships I form with each of my clients – it's rewarding to feel like you're working with friends.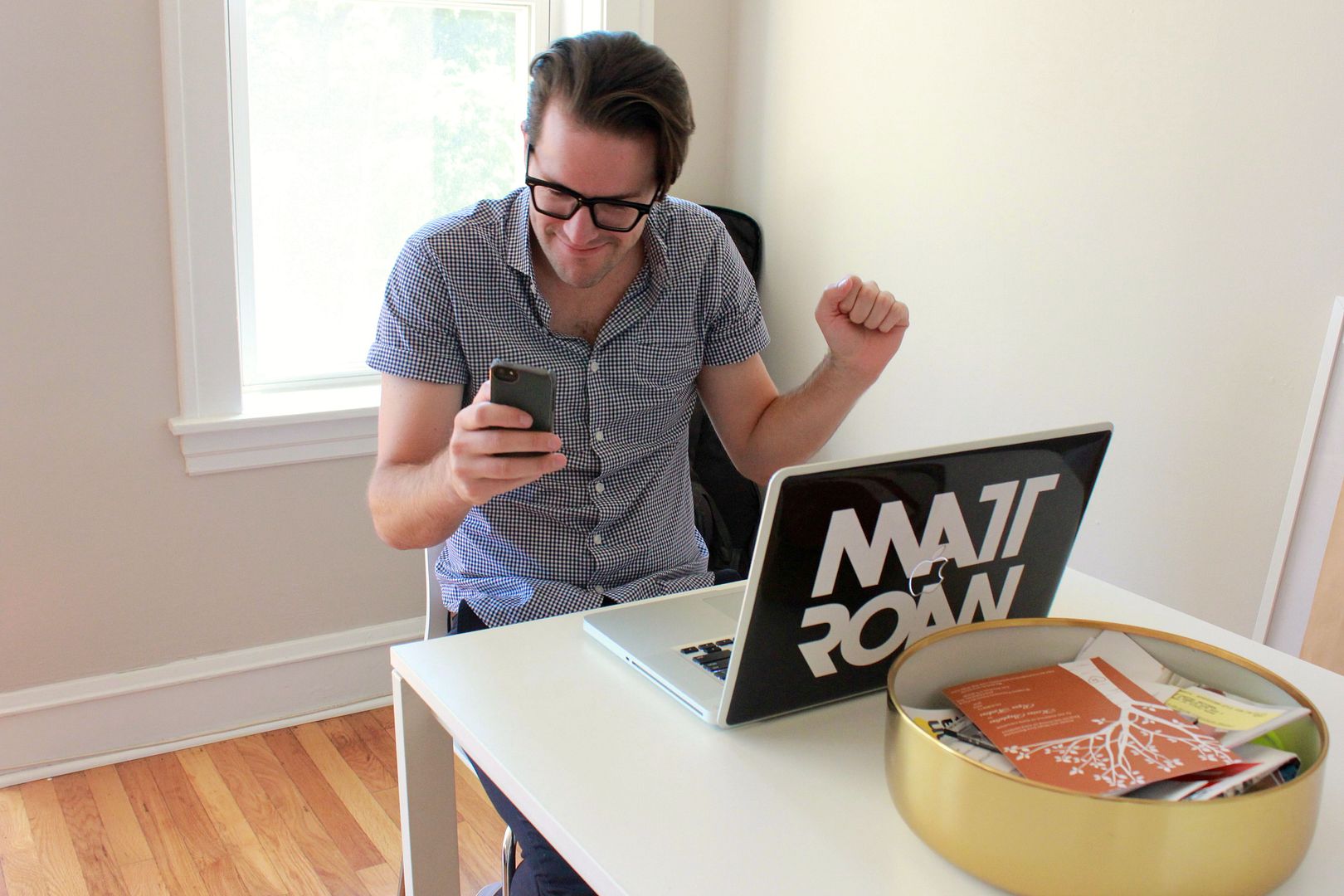 If you had all the money in the world, what would you wear?
MR: Versace, Versace, Versace, Medusa head on me like I'm 'luminati (JK).  But seriously, If I had all the money in the world I would wear bespoke EVERYTHING. If an article of clothing fits you right you always look good. Sebastian Grey is making me a tux for our wedding and I couldn't be more stoked.
SO: New shoes every day. Whatever Beyonce is wearing at any given time. Pounds of gold jewelry.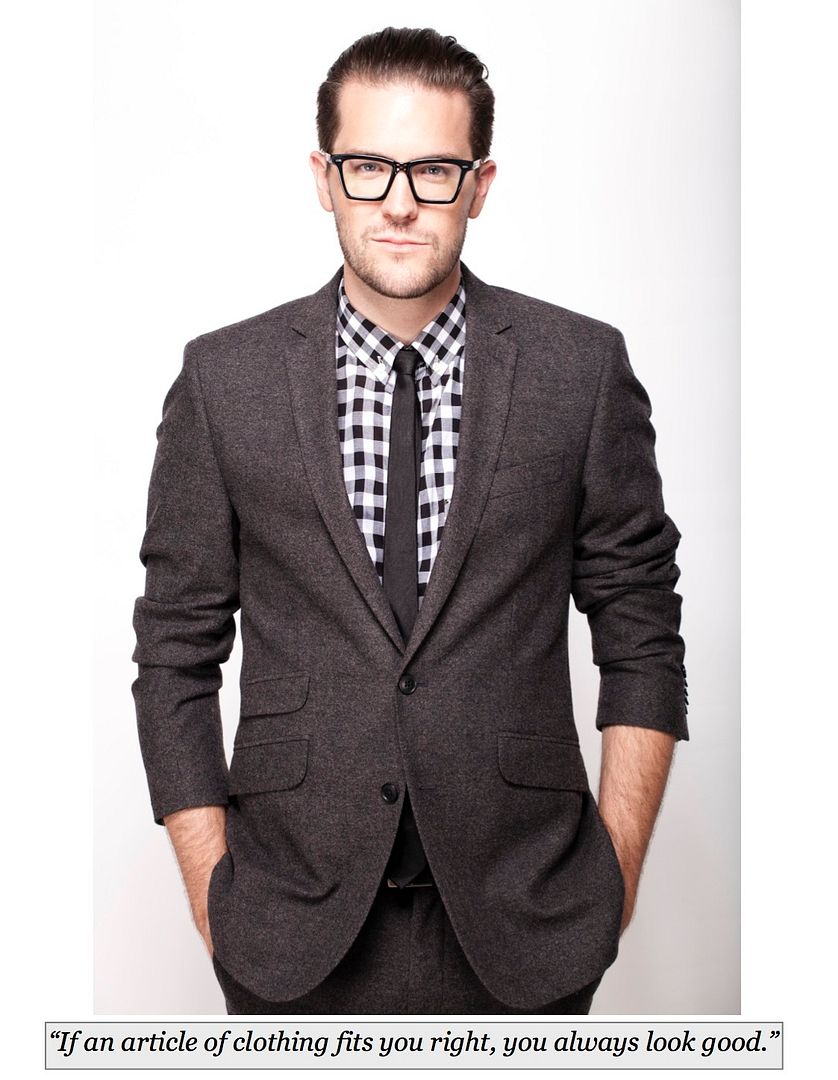 What did you want to be as a kid?
MR: In a rock band. DJing is pretty much the next best thing.
SO: I wanted to own a candy shop. I still do. Anyone who knows me knows I have a crippling sweet tooth. I think I have always known that I wanted my own business – although I would probably put myself out of business eating all the merchandise.
Describe your style…
MR: Kind of classic. I love the basics — jeans, t-shirts, etc. I like to be comfortable but put together.  
SO: Transformative. On a day-to-day basis I am most likely in my favorite Levi's and a tee so when I go out, I see it as an opportunity to play with my style. I like to change my look a lot. Hair, makeup, clothes – I get bored easily so I switch it up whenever I can. 
Look at this picture and tell me you don't want to be Matt and Shannon. That's right…you can't.
Hope you enjoyed the first ever couples installment of Chi City's Most Stylish. Follow @mattroan and @shannicat as they continue to make people dance and also make them look pretty.
You might want to check out...