Oh, the maxi dress. One of those things that never seems to go out of style yet is a pain in the ass to wear. You don't want to go too boho with flat sandals, you might look like you're wearing a gown if paired with heels…so how the hell do you wear these things? I decided I was going to figure it out for myself.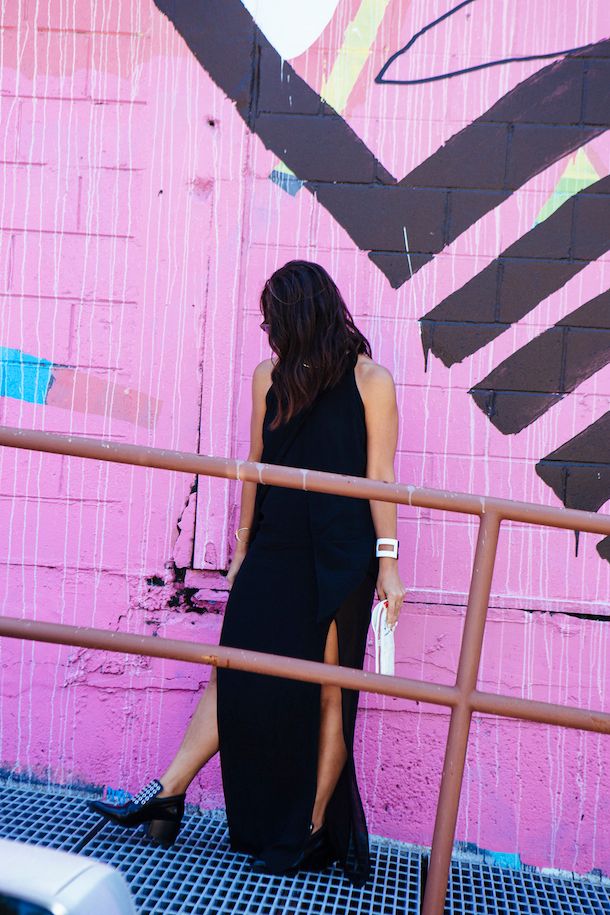 So this is what I came up with…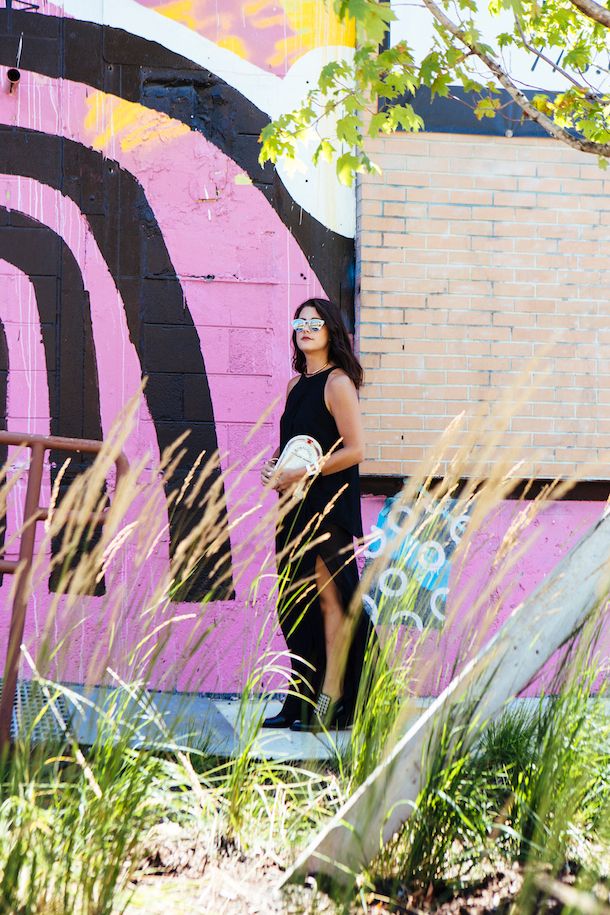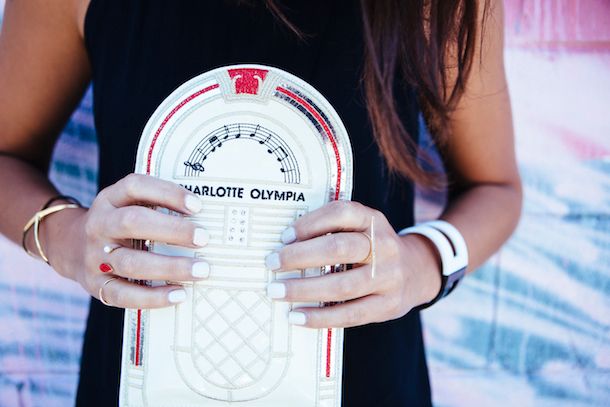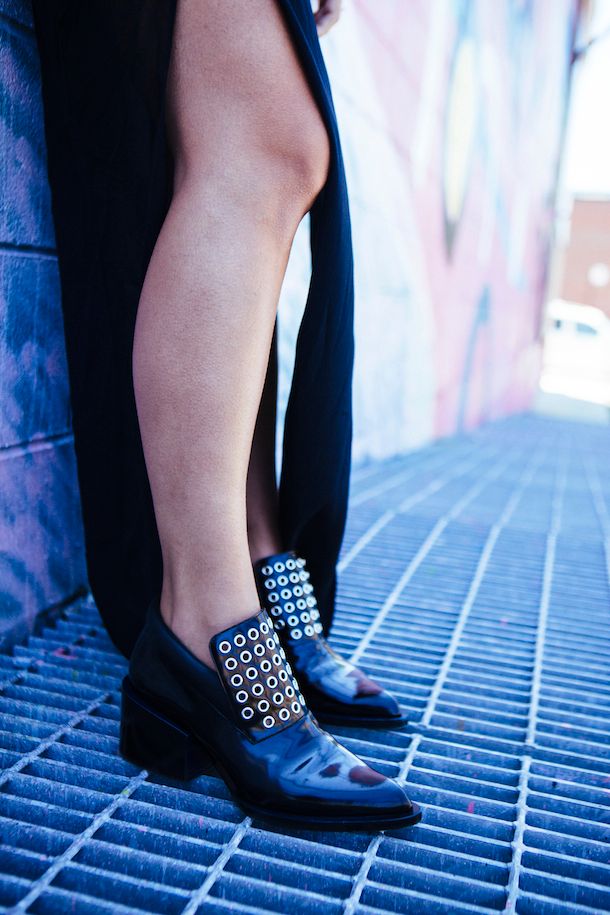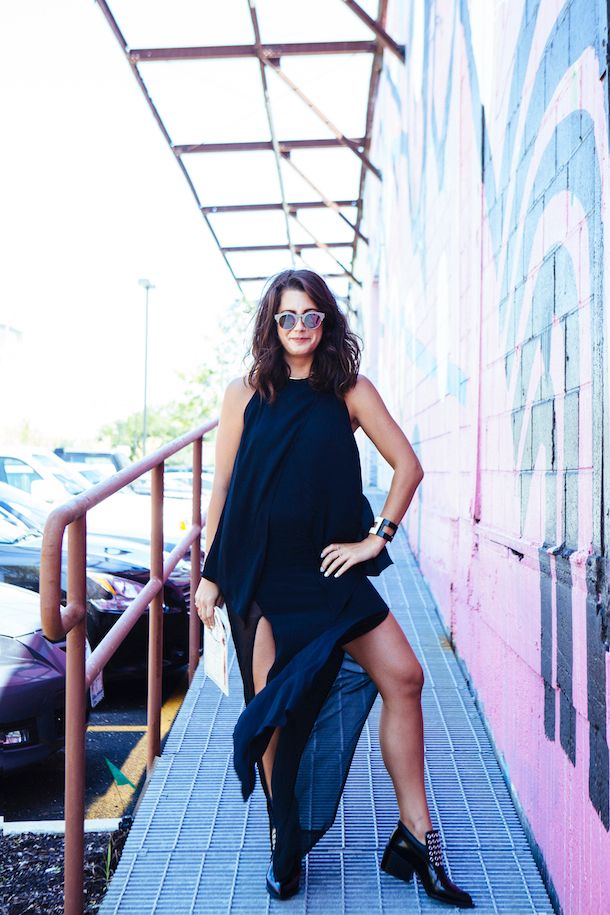 Who did it better — me or Angelina?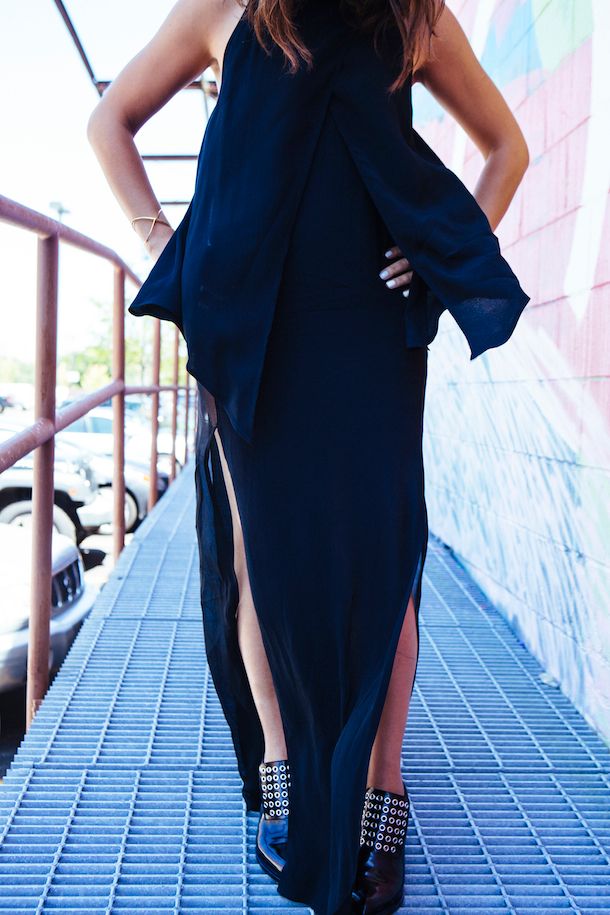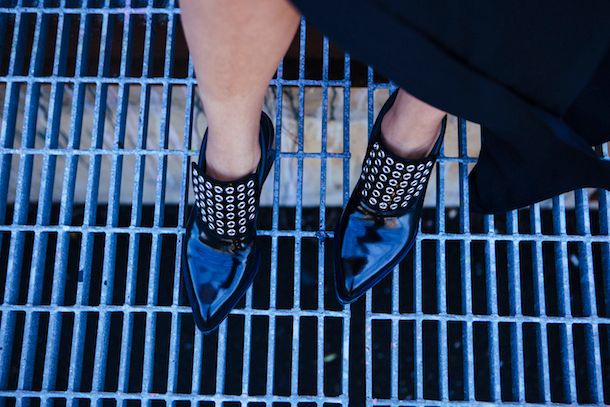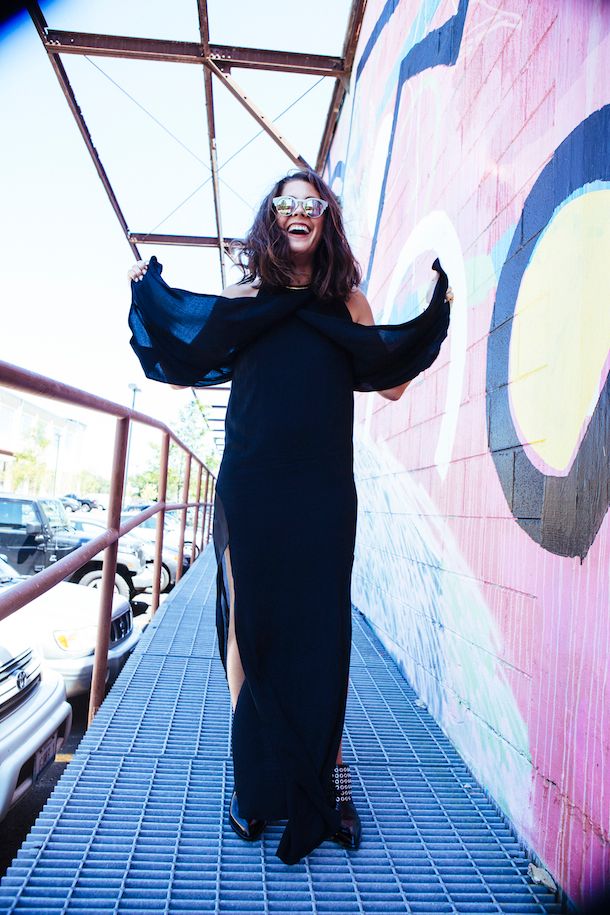 WHAT (am I wearing):
Dress: Sass & Bide. Sunglasses: Sunday Somewhere. Shoes: Jil Sander. Bag: Charlotte Olympia. Bracelets: Hermes, Elizabeth and James. Earrings: Delfina Delettrez, Hirotaka. Necklace: Jennifer Fisher. Rings: Dana Rebecca, Delfina Delettrez, Gabriela Artigas. Nails: LVX. 

WHY (am I wearing it):
I could not tell you the last time I wore anything "maxi." The skirts and dresses tend to be on the "boho" side, which isn't really my style. And because I can never find the right length, I am forced to lift up the bottom every time I take a step (and if you know how I like to get dressed, that is just way too much work for my liking). But when I was in Australia this past winter, I hit up the Sass & Bide store (quite a few times, and multiple locations might I add) and I somehow fell in love with this maxi dress. With the black color and airy silk-like material, it's not so boho anymore and with the slits up both sides it's actually very easy to walk in (plus I can pretend to pull an Angie EVERYWHERE I go). Like I mentioned, finding the perfect shoe for these types of dresses is tough so I opted for my new go-to — the loafer boot (well technically it's a boot but it's sort of loafer-ish, no?) It ads the right amount of edge, a little bit of height…and they're the coolest shoes I've ever seen so I have no complaints. Because I'm doing black on black (once again), I wanted to add some fun accessories with just some hints of color (no statement pieces…just a few extra layers to spruce up the look). And voila — it's fashion TO THE MAX[i].
WHERE (can you get the look):
Photos by Heather Talbert
You might want to check out...