With Father's Day just around the corner, I thought it would be the perfect time to talk dads, how their fashion may or may not inspire us and some menswear inspired styles you can wear this spring/summer.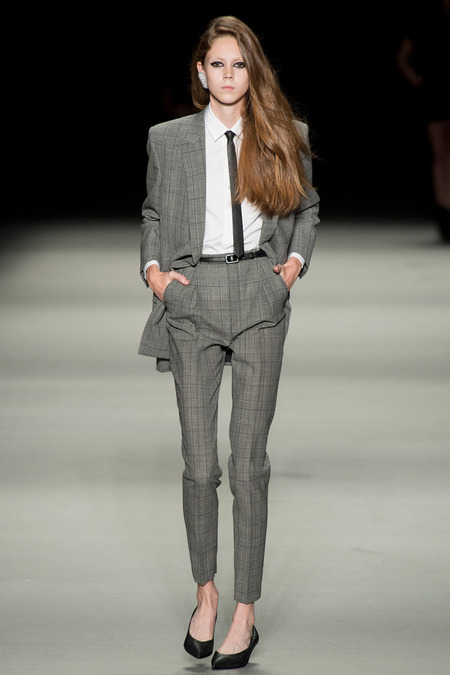 Most menswear-inspired fashion is very fall-focused (jackets, suits, duster coats, etc.) but if you want to dress like a boy in the warm weather months, you should definitely be able to right? Think: short-sleeve button downs, long/bermuda shorts, oxfords/loafers and sleeveless blazers. Easy ways to incorporate this genre of dressing into your wardrobe…and if you want to go all out, wear them altogether. Maybe people will wish you a happy Father's Day this Sunday, complete with a gifted grill or set of golf clubs. Who knows?
Now I wish I could write a post about how my dad has inspired my fashion choices, but with his closet consisting of only Tommy Bahama (and formalwear via Mens Wearhouse) I have to get my outfit inspiration elsewhere. But I there is one style-related thing I have learned from him — comfort is key (and there's nothing like a good bottle of red). Love ya, dad!
So for those of you looking to man up this spring/summer, here's a few ideas to get you started.
Images via Style.com
You might want to check out...