Whether it's clothes, shoes, makeup and even interiors it's rare to find someone with such impeccable taste in all categories. But I found her…and she is pretty awesome.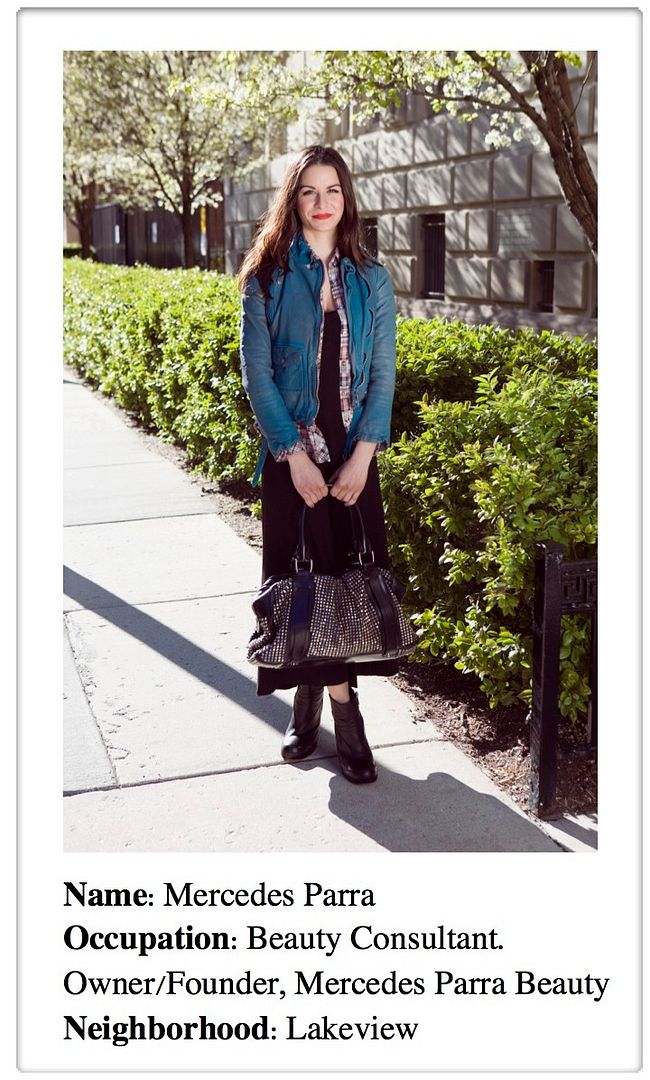 When I think of Mercedes, I think of Rick Owens and Givenchy…which is a huge compliment. I like how her style seems comfortable, not too fussy but still makes a statement. Her signature cat eye glasses and red lips are somehow badass and feminine at the same time. Coming from someone who is deathly afraid of contacts, I appreciate her choice of eyewear.
For these Chi City's Most Stylish features, I like to showcase people's personal style along with some "day in the life photos." So I scheduled a little playdate for us and had my makeup done. What was supposed to be a less than one hour photoshoot turned in a 3 discussion of cool interiors with our photog Stephen. And let me tell you, it was a fun 3 hours.
Now back to Mercedes…
What's your favorite thing about Chicago?
The seasons. I absolutely love Fall. To me it's such a romantic time of year. Plus it's my excuse to shop for new clothes.
What do you love most about your neighborhood?
I am always on-the-go and some days can get quite busy, so being able to walk across the street and sit by Lake Michigan for even a moment keeps me balanced.
Go-to restaurant in Chicago?
Hannah's Bretzel is a great pick up an anything-but-boring sandwich. They also sell a huge selection of imported chocolate bars. I make a point to try a new one every time I go.
Advice to out-of-towners?
My favorite thing to do when I travel is to find hotels off the grid. There are so many cute boutique hotels hidden in different neighborhoods of this city. Search them out. It's a great way to explore a part of Chicago that you'd otherwise miss if you stayed on Michigan Ave.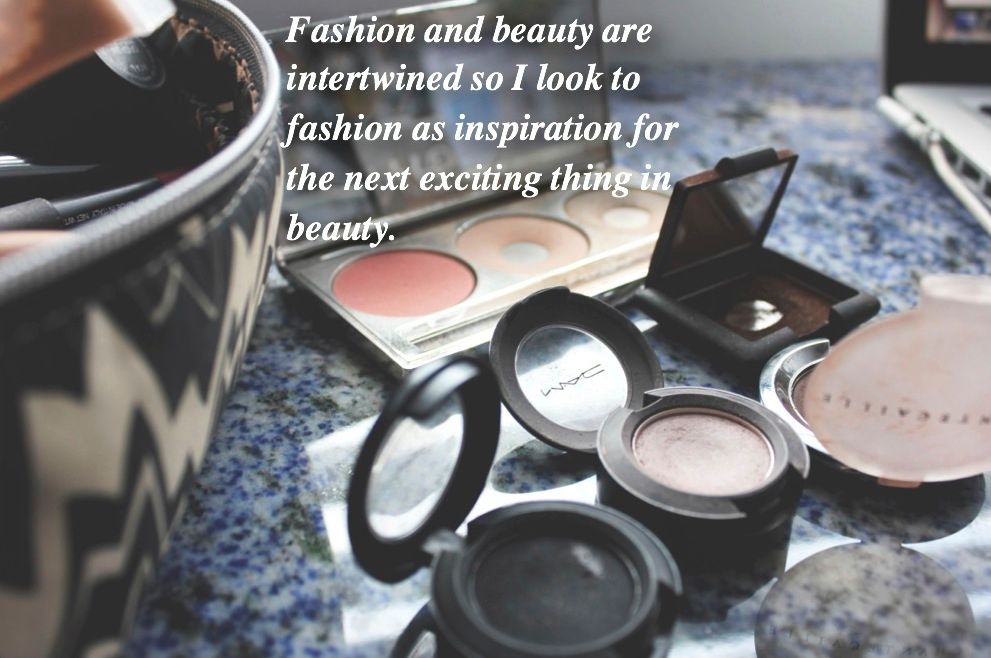 What impact does fashion have on your life?
I look at fashion as art. Fashion and beauty are intertwined so I look to fashion as inspiration for the next exciting thing in beauty.
If you had all the money in the world, you'd wear…
I'm a huge sale shopper…I can't bring myself to pay full price for clothes. By the time you bring it home, stores already have the next season stocked. But if I could, I would have Karl Largerfeld custom make me everything, furniture included.
The best part about your job?
Having the freedom to plan out my day. It gives me time to spend it with my family, my boyfriend, and my dog, Rocco. We do everything together and if you see me I'm usually with one or both of them.
When you were a kid you wanted to be…
Everything. From a Veterinary to Orphan Annie on Broadway.
Describe your style.
I base all my fashion decisions on emotion. Do I feel like leather or sweats today? But the one thing I can say is that I seem to find myself always reverting back to my grunge days. I don't think I'll ever let that era go.
Great style, a fun girl and a super talented makeup artist…this is what Chi City's Most Stylish is all about!
You might want to check out...