Hope you got your judging pants on (mine are leather). Missed part 1? Here it is.
Moving onto part 2 (of 5!)
Amber Heard in Emilio Pucci
Best Dressed Pick
Although not really punk, there is some edge to this dress…which I really appreciate considering I hate almost every red dress on the red carpet. And because I can't resist a perfectly fitting dress, she's definitely one of the best dressed of this year's Met Gala.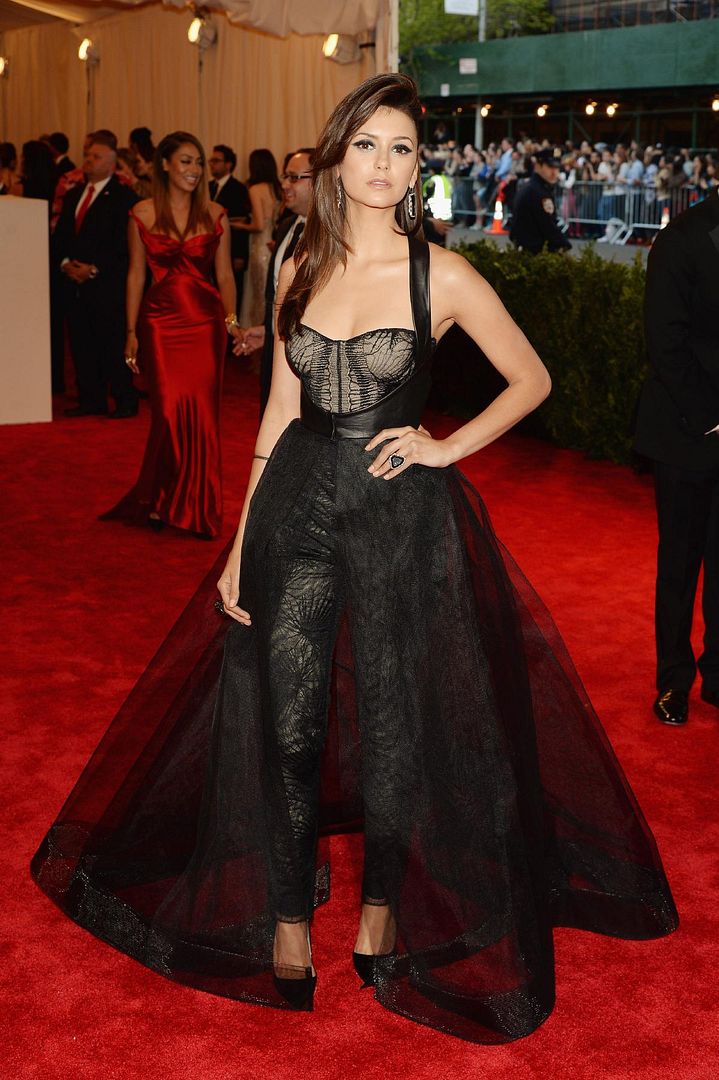 Nina Dobrev in Monique Lhuillier
I get what she's trying to to here and it's just not working. Stick to Donna, Nina.
Elle Fanning in Rodarte
What were you doing at age 15? I was religiously watching the OC, but Elle is wearing Rodarte at the Met Ball. You win, Elle.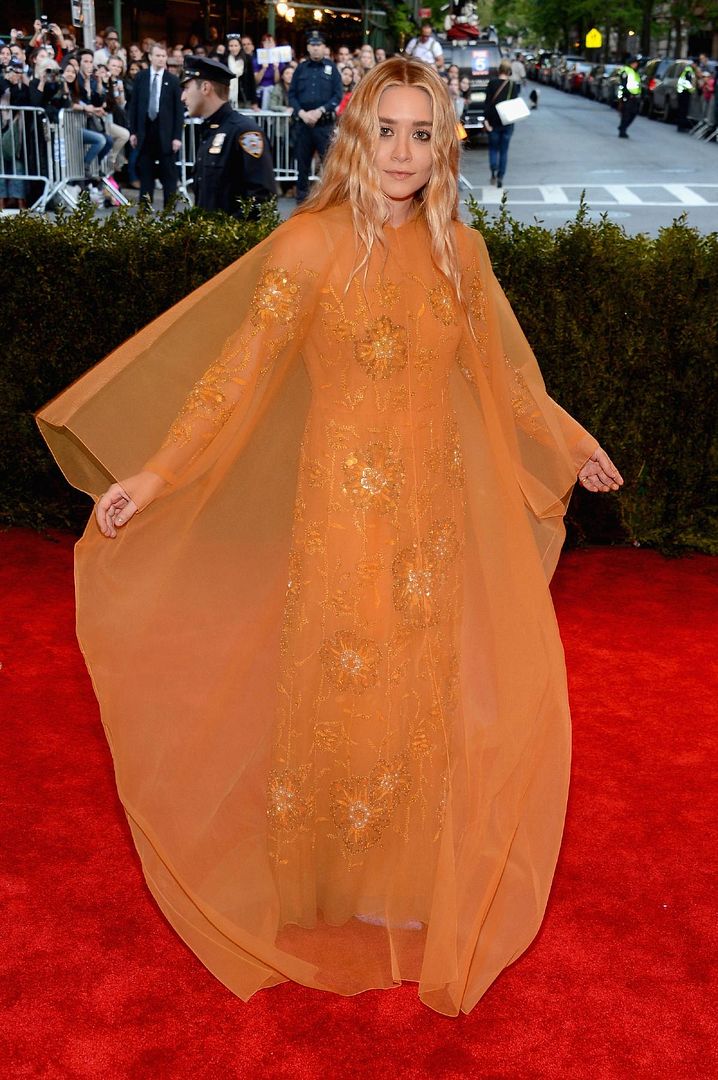 Ashley Olsen in vintage or The Row
See Mary-Kate commentary…minus the coat comments, add on the real life apricot comments. This actually looks better with her arms out because you can see the shape but "better" is the key word here.
Jessica Pare in Jason Wu
I want to love it, but I only like it.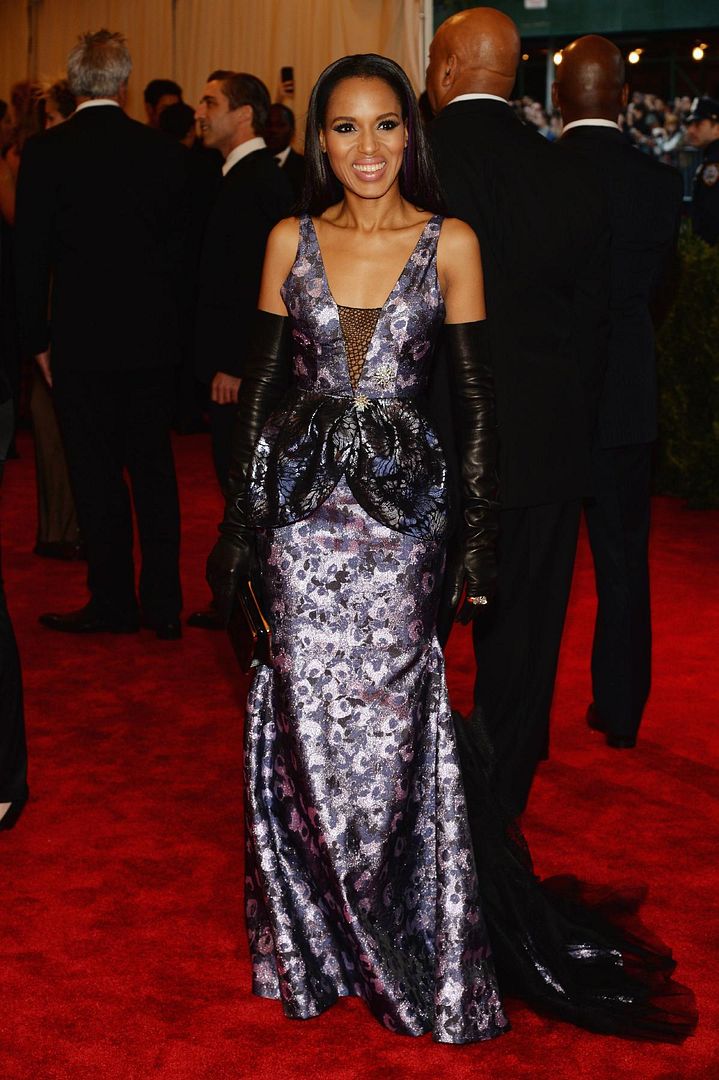 Kerry Washington in Vera Wang
She always kills it on the red carpet so it takes a lot for me to say I'm not so impressed here. I have a feeling the gloves were supposed to give the look some edge and it does the complete opposite, and actually just makes the dress seem too busy. Almost, Kerry. Almost.
Lena Dunham in Erdem
(pictured with the designer)
A dog ate a safety pin during her fitting. It doesn't get much more punk than that, right?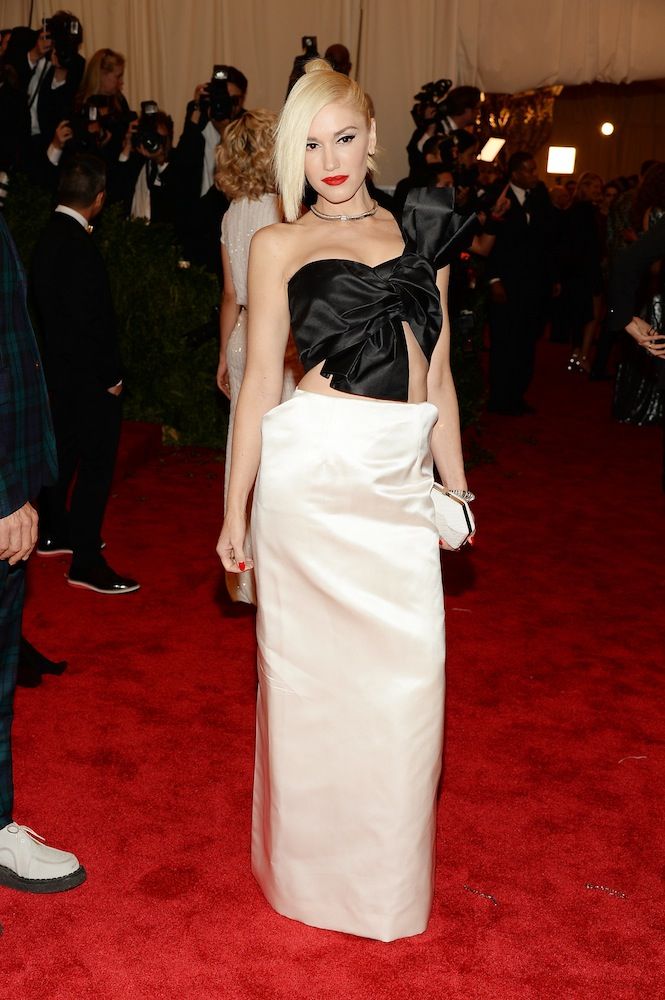 Gwen Stefani in Margiela
I dig.
Cameron Diaz in Stella McCartney
Neither Stella nor Cameron have a punk aesthetic so it looks like a typical Stella dress with an Eddie Borgo belt or something. Not like that's a bad thing. Just an observation. Love that color though.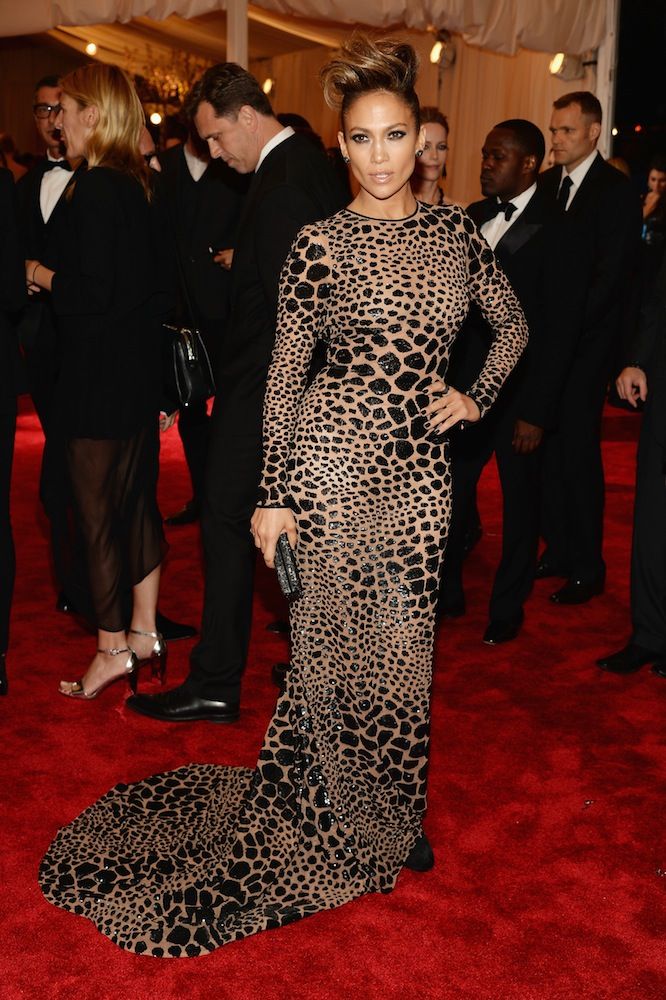 Jennifer Lopez in Michael Kors
Seems like most people took the route of "I don't want to wear a punk dress so I'll choose something I'd normally wear and rock a funky hair style so people still think I got the memo." JLo is one of these people.
Kristen Stewart in Stella McCartney
I like the idea of this but the fit is totally off. She's a small girl and this outfit isn't exactly…forgiving. I'm shocked she didn't go all out for this event (but I'm sure she changed into her Converse later).
Ginnifer Goodwin in Tory Burch
I dislike what Ginnifer Goodwin wears 100% of the time. The dress is fine, the eye makeup is awful (it's not punk, it's just bad), and the hair…I just can't.
Taylor Swift in J. Mendel
Nude lips, un-kinked hair, black…this is as punk as she gets, people.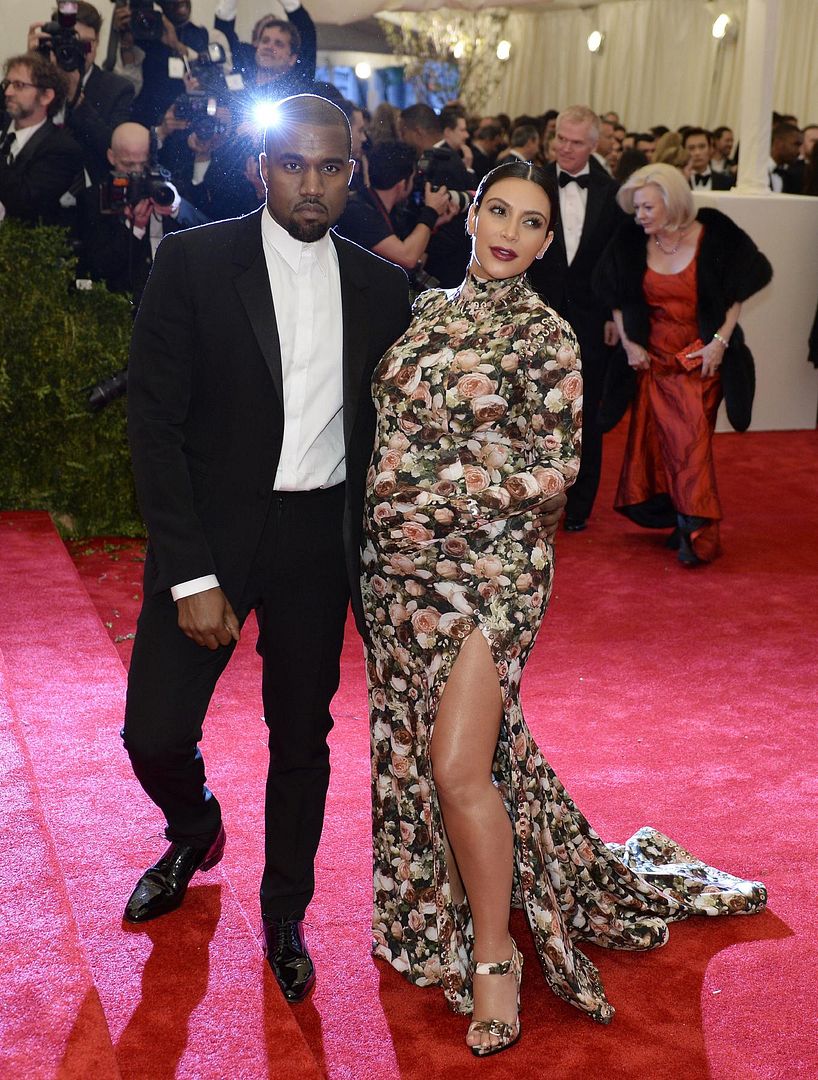 Kimye in Givenchy by Riccardo Tisci
This is what happened: Kanye was asked to perform at the Met Ball, he'd only do it if he could bring a plus one, so he told Kim they'd love to have her at the Met Gala this year, she thought it would be the perfect opportunity to test a new trend for her K-Mart line Kim Kouture, you can now buy sleeve-gloves at your local K-Mart.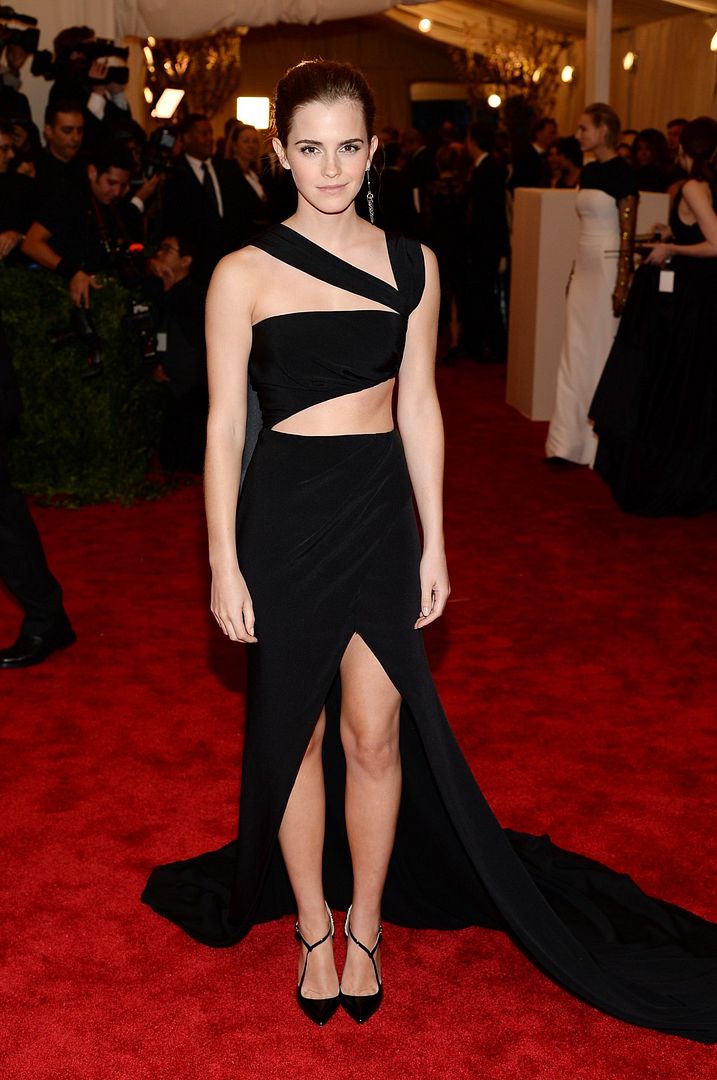 Emma Watson in Prabal Gurung
This is how you make simple look fantastic. Not so punk but I'm okay with it.
—
Next up on the Met Ball commentary posts: the best of punk, not so punk, and some good attempts.
Photos via The Cut & Styleite
You might want to check out...