Tonight was my absolute favorite event of the year [that I don't attend because it's $25,000 a ticket and I'm not famous] — the Met Gala. Saying it's the Oscars is fashion is an understatement. When you're typically used to seeing strapless sparkly gowns on the red carpet (#boring), this event has anything but. This year was especially exciting with the whole punk theme (which we already discussed last week) so I decided to do my red carpet posts a little differently this time. Be looking out for part 2 coming soon, as well as a "best punk," "almost punk," and "not so punk" posts. Getting a little ambitious with 5 posts but I hope you enjoy them as much as I enjoy writing them. If not, please lie in the comments section.
So I hope you're ready for some serious red carpet commentary, because here it goes.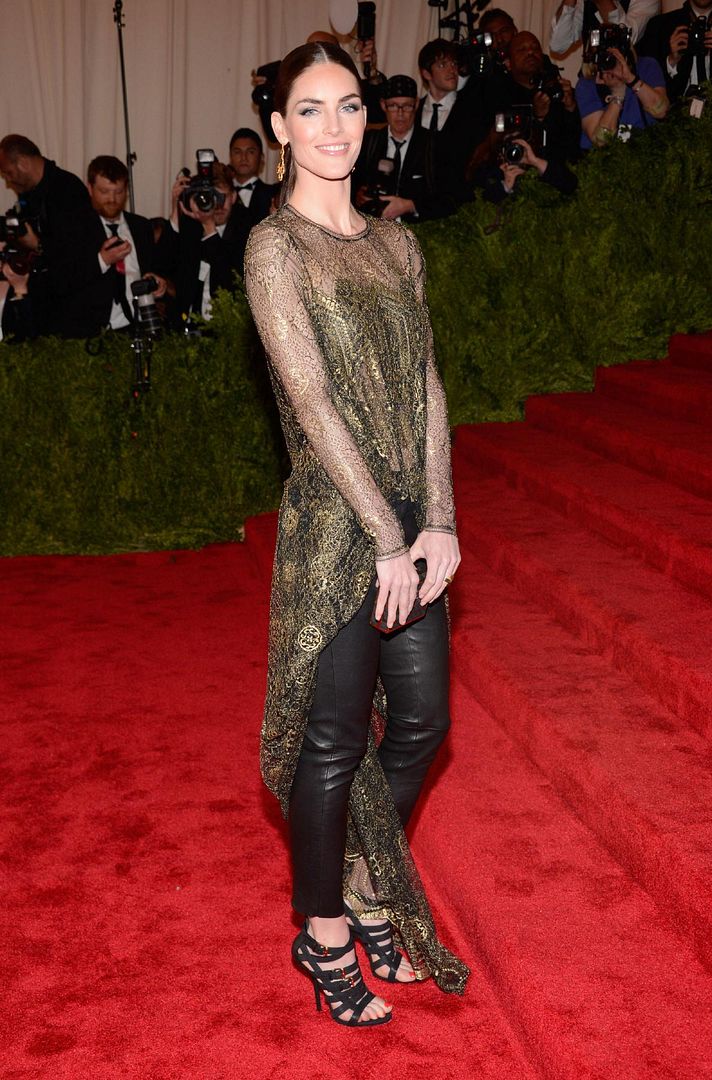 Hilary Rhoda in Wes Gordon
I love Hilary, I think she's beautiful but let's just say hosting isn't her specialty. Did you watch the live stream? At least someone was there to make Billy not seem like a complete ass. And as much as I love this look, I'd wear it to dinner…not exactly Met Gala worthy (even though I do go to some fantastic dinners).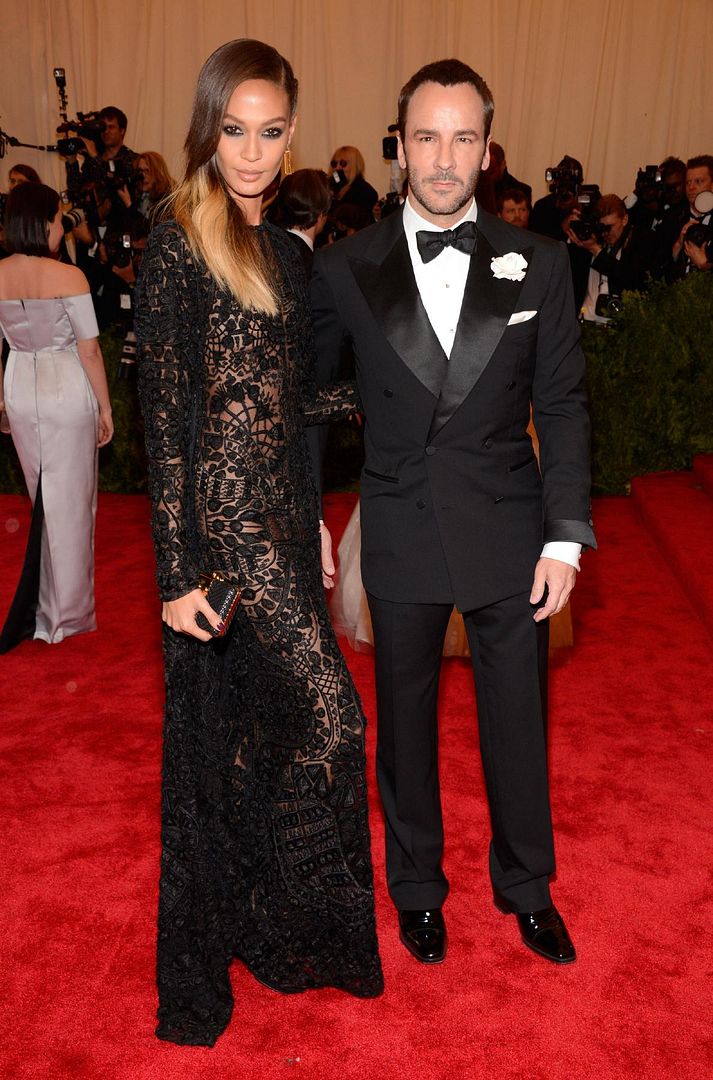 Joan Smalls in Tom Ford
(pictured with the designer)
It's hard to look bad when you're Joan Smalls, wearing Tom Ford, pictured with Tom Ford.
Minka Kelly in Carolina Herrera
Not typically something I'd be into but I'm really digging the entire look. Although a little fitted for her, I could totally see this on Florence Welch. But we'll get to her later.
Kirsten Dunst in Louis Vuitton
Nope.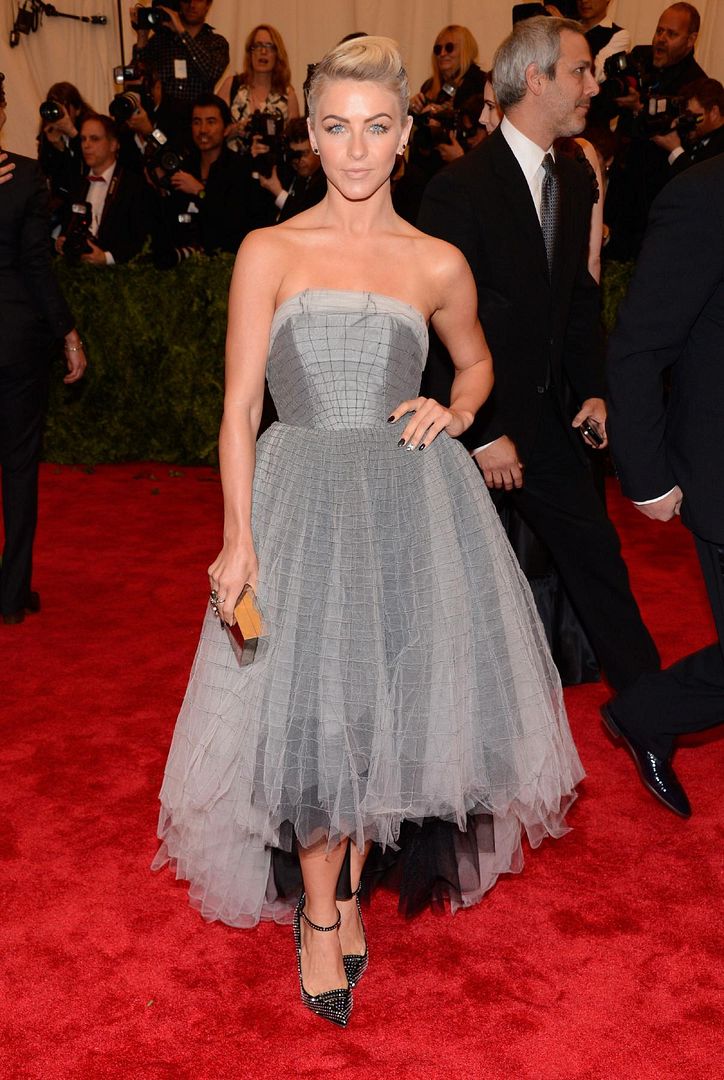 Julianne Hough in Topshop
Every time I think she's growing on me, I remember the Footloose remake, then I lose all hope.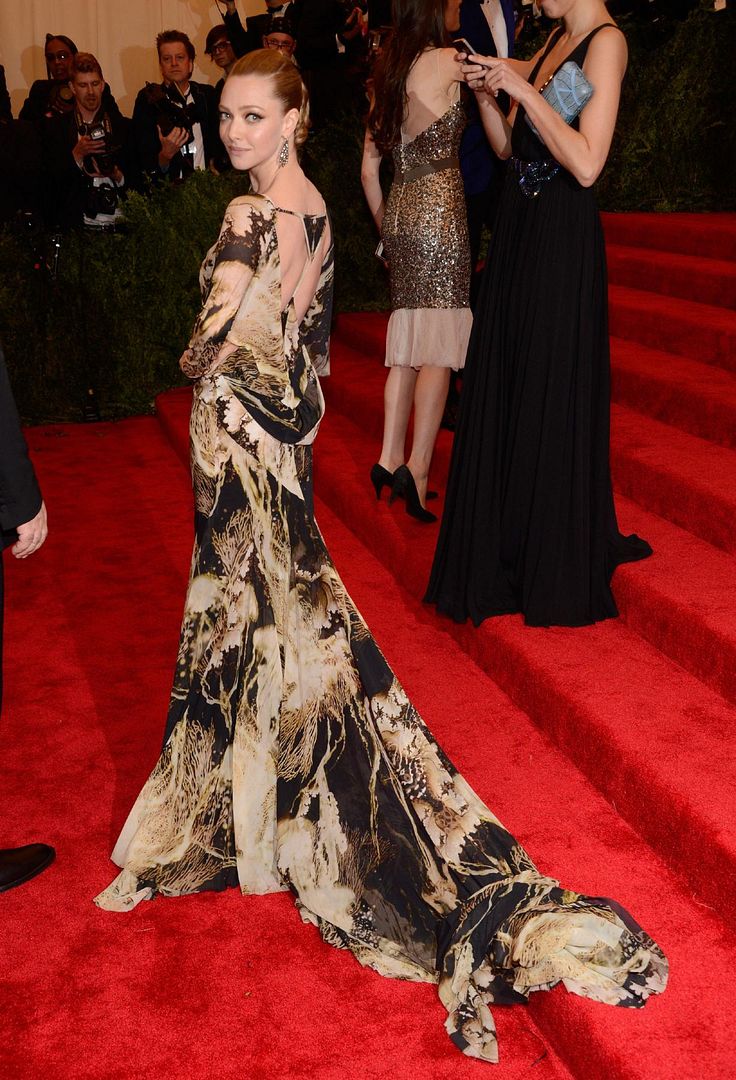 Amanda Seyfried in vintage Givenchy
I would have to assume anyone wearing Givenchy on this red carpet was really getting into the punk-spirit (Riccardo Tisci was the co-chair after all). Although Amanda looks fantastic here, I was hoping for a little ode-to-the-theme. Just being picky though. I have to for such a well-dressed event like the Met Ball!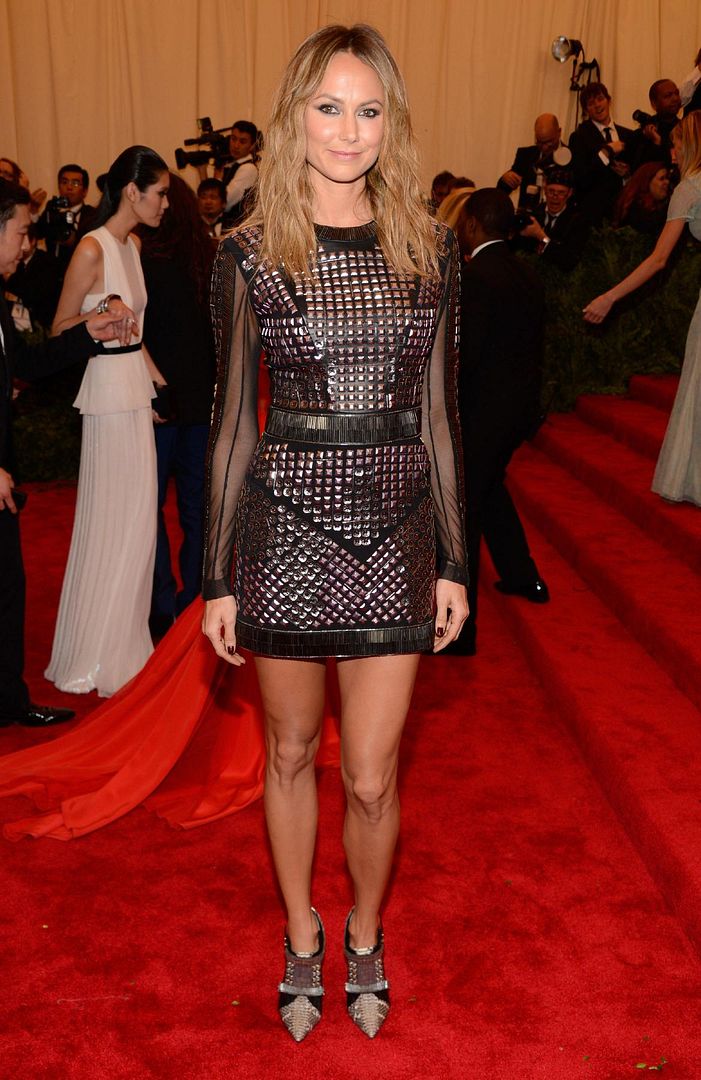 Stacy Keilber in Rachel Roy
WHERE IS GEORGE? But seriously…into the dress, hate the shoes, loathe the hair (even though my hair looks like this everyday but I'm not going to the Met Gala)
Mary-Kate Olsen in either vintage or The Row
I don't even bother to learn what the Olsens wear on the red carpet anymore because it's either vintage or the Row…and in a few more years it can be vintage The Row. This look frustrates me because I feel like I'd love it without the coat. But it's there. I appreciate vintage but that piece of outerwear doesn't need to be seen on anyone under 70 and/or outside of a bedroom.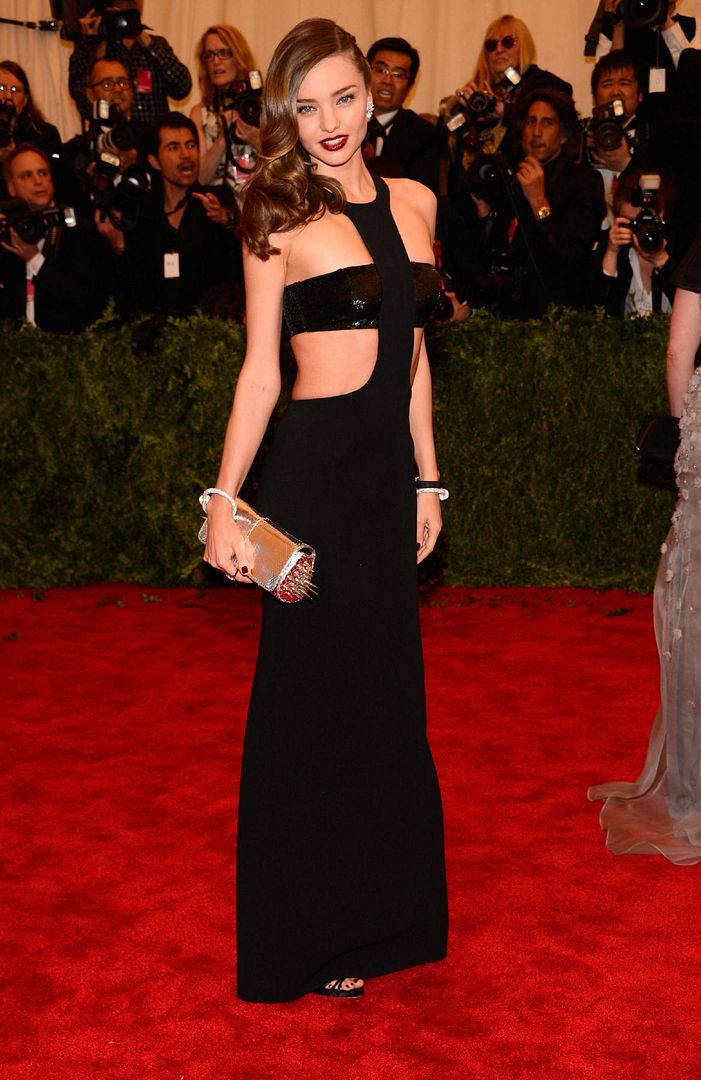 Miranda Kerr in Michael Kors
I like to call this — tasteful slut punk. Tasteful because it's Miranda, showing some skin (not technically slutty, but you get my point), and punk because of that badass Louboutin clutch.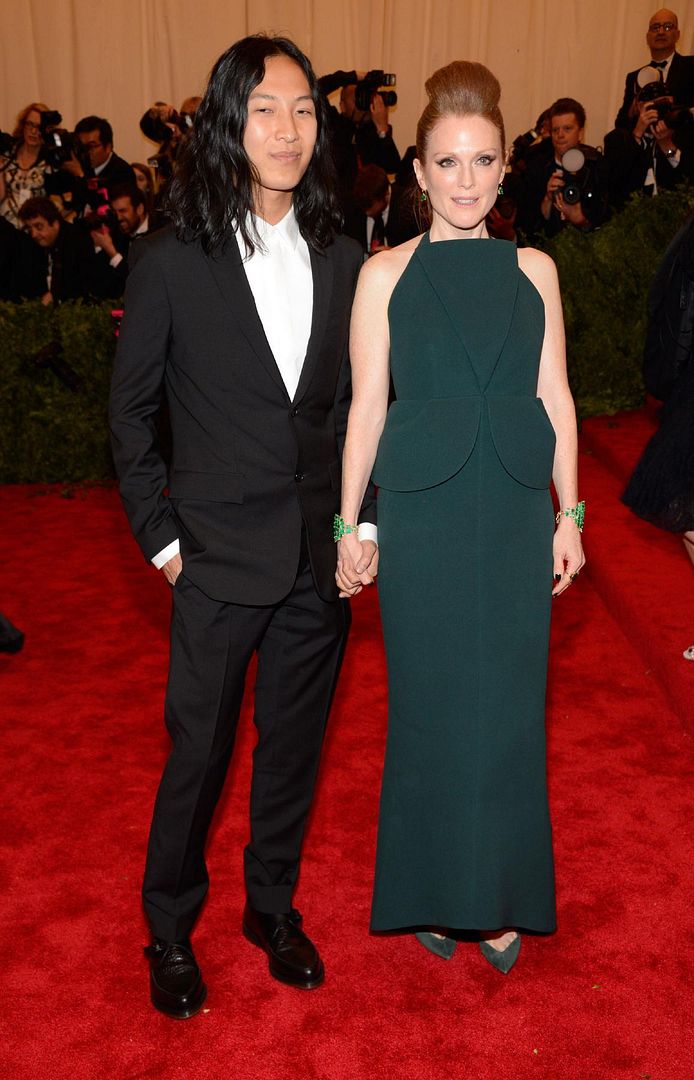 Julianne Moore in Balenciaga
(pictured with Alexander Wang)
I love Balenciaga, I adore Alexander Wang but this doesn't scream hip, punk, cool or anything remotely relevant. And that hair…it's an exaggerated version of a style that was popular when I was in high school. That is not a compliment.
January Jones in Chanel Couture
This barely deserves a fair judging because it's an awful shot and it's all I can find (must assume she didn't walk the carpet?) I love what she wears 70% of the time and hate her makeup 100% of the time so I'll take my chances and say I like this, I don't love it.
Lauren Santo Domingo in Dolce & Gabbana Alta Moda
To the general public, LSD is a drug. To Chicagoans, it's Lakeshore Drive. To fashion people, it's Lauren Santo Domingo. That is all.
Carolyn Murphy in Nina Ricci
Definitely more lingerie than punk, but I don't hate it.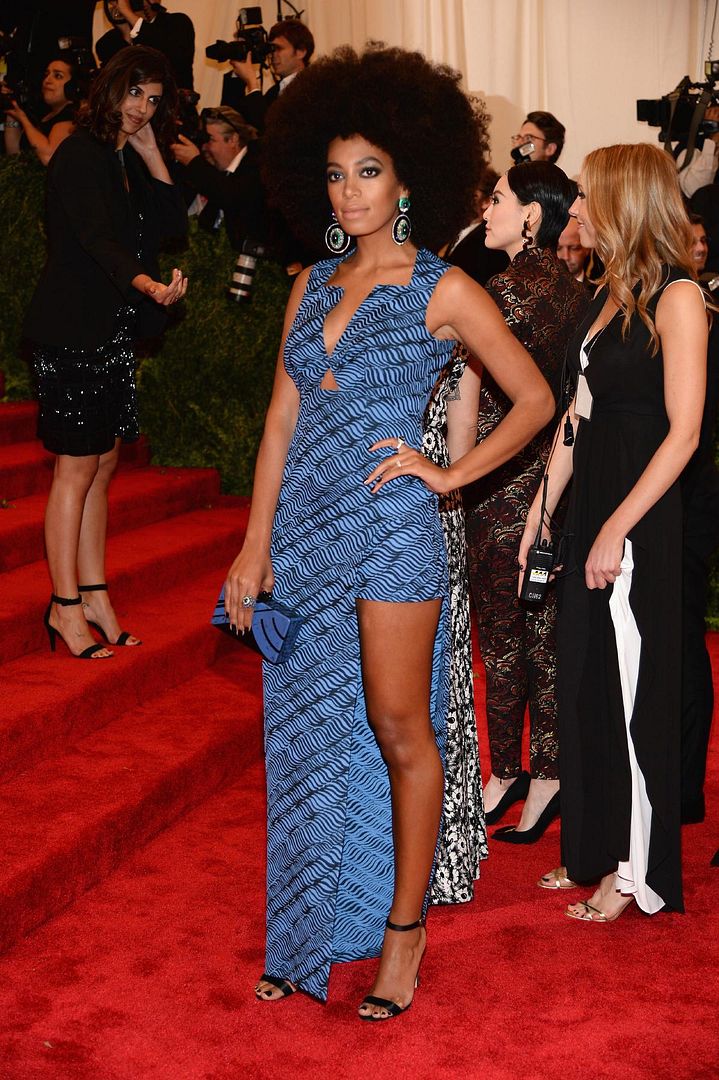 Solange Knowles in Kenzo
If this is what Kenzo is like on the red carpet, I want more.
Jamie King in Topshop
I always appreciate a pants suit on the red carpet…but only when it's done right. This is a little simple for the occasion but I do love the headpiece.
—
More Met Ball red carpet commentary coming soon!
Photos via The Cut & Styleite
You might want to check out...