At the beginning of each week, it seems our Instagram feeds are flooded with quotes about needing more coffee, some sort of motivational words to get you to Friday and / or just general bitching the weekend is over. So it's nice to have a positive spin on a Monday (which we always do when it's the first Monday in May!) And what's more exciting than the MET GALA?! (Fashun on fashun on fashun). Given the fact that this year's theme was Rei Kawakubo/Comme des Garçons: Art of the In-Between, you'd think the red carpet would be flooded with Comme but there wasn't as much as you'd expect (not the easiest silhouettes to pull off so it's understandable…although the Met Gala is really your one chance to go for it!) But the red carpet was indeed flooded with see through ensembles and top knots. So let's see what we're working with for this year's Met Gala red carpet…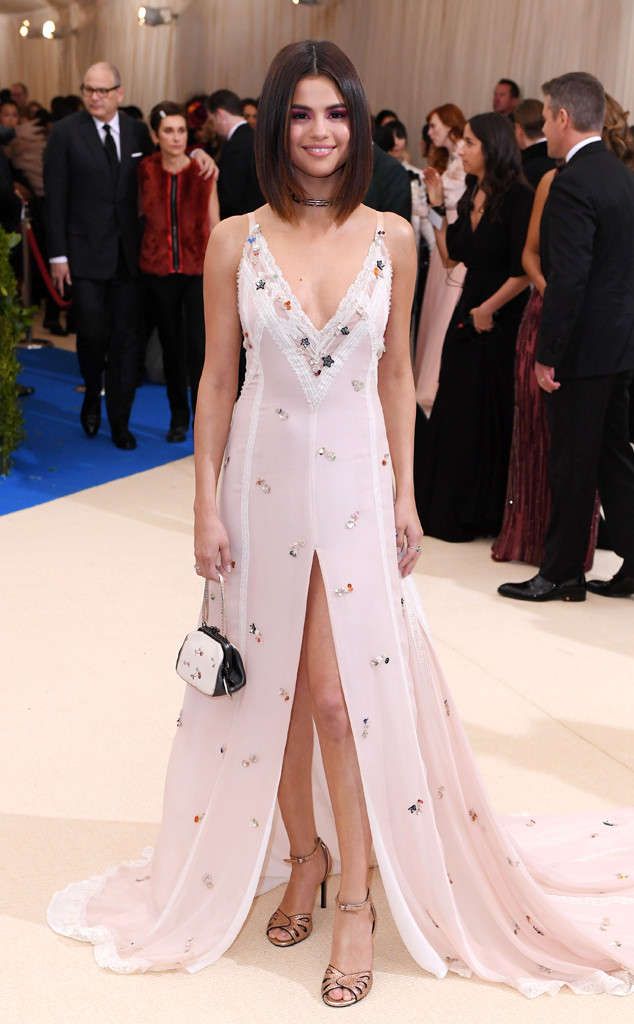 Selena Gomez in Coach
Selena was hands down my favorite look at last year's Met Gala. Although super casual, it was BADASS (and that's not the first word I'd use to describe Selena Gomez) and it made me start to really pay attention to her style. So I was pumped to see what she'd wear this year and quickly disappointed when I saw this. It's like all she needs are some butterfly clips and roll on glitter and I'd feel pretty confident this was 1999 (even though she was 7).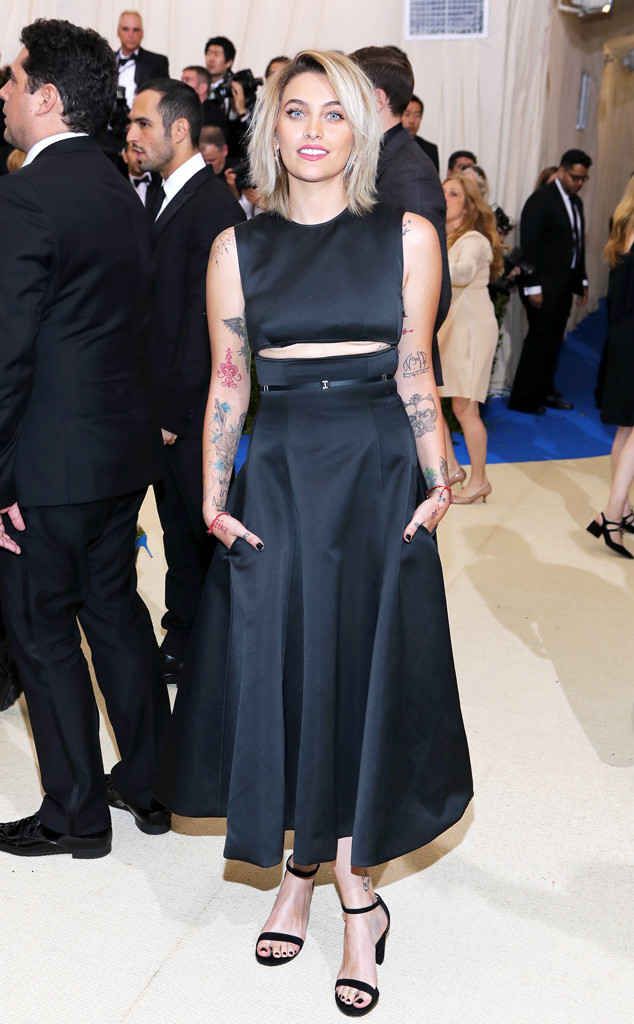 Paris Jackson in Calvin Klein
She's definitely making a splash on the fashion scene and I'm very interested to see how her style evolves. This isn't the most exciting outfit I've ever seen but it's a good start (and there's always another Met Gala…as long as you don't take a selfie and get yourself uninvited).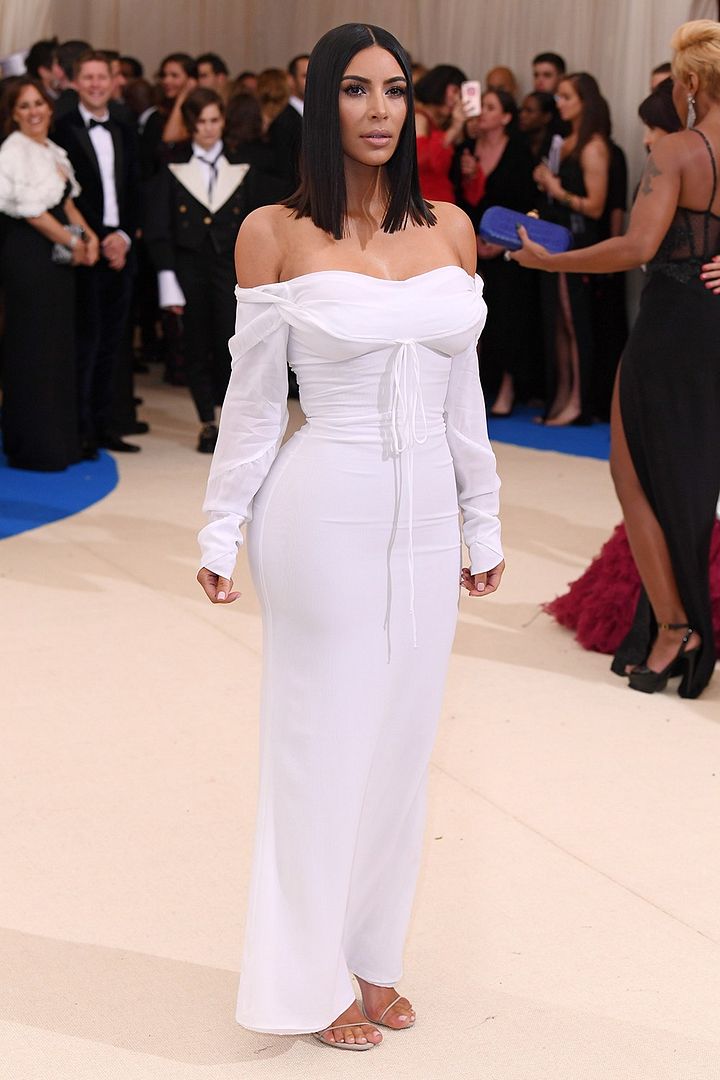 Kim Kardashian in Vivienne Westwood
I've never been a fan of her style so it takes a lot for me to compliment her look…and I have to say, it's beyond refreshing to see her so toned down. I don't love the dress on its own but the fresh hair and makeup paired with the white…it almost makes me want to thank her Kanye.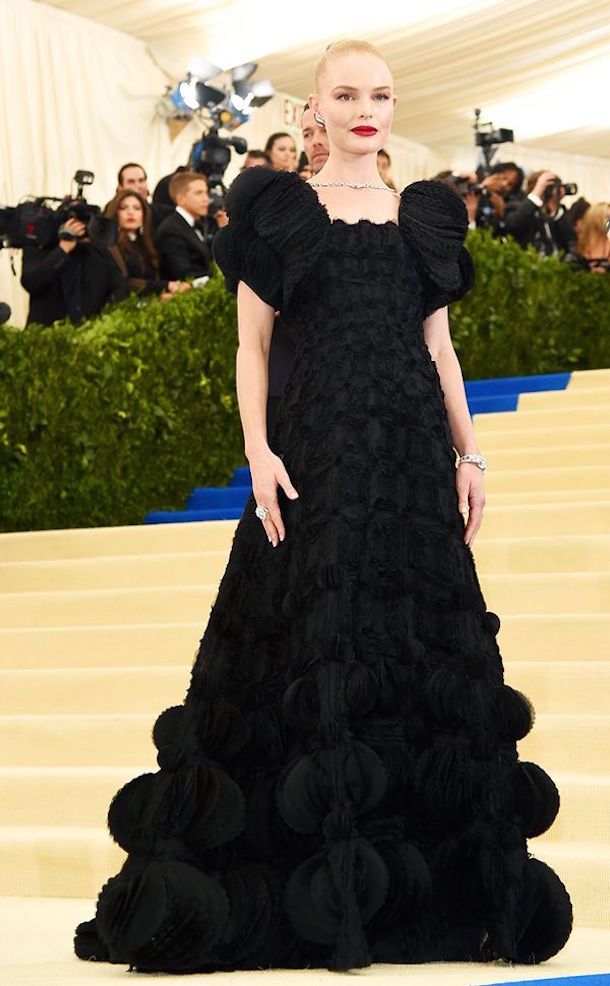 Kate Bosworth in Tory Burch
She's always been someone who I can't wait to see on the red carpet (especially when it's the Met Gala). And considering this is fashion's biggest night, I expected more. Way more. I dig the necklace but overall, you know she can do better (she knows it too).
Emmy Rossum in Carolina Herrera
If this was maybe 7 or 8 years ago when pants on the red carpet weren't such a thing, I'd probably be into it. Now that everyone is doing it (and doing it well), you have to take your pants game to the next level (because let's be honest, there's nothing more important than a strong pants game). And this? Is pretty weak…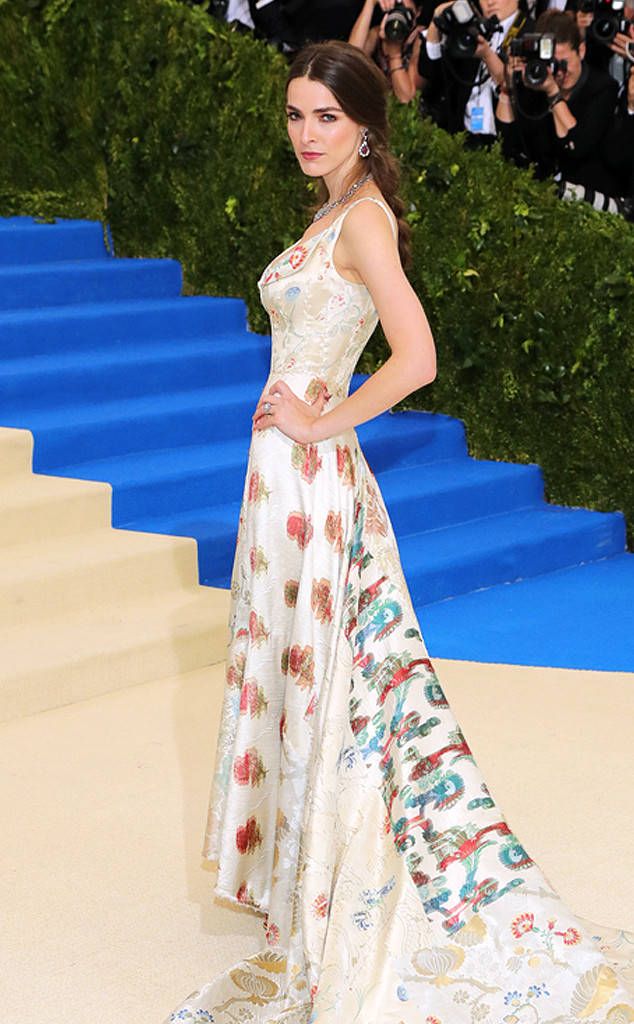 Bee Shaffer in Alexander McQueen
Every Met Gala she looks the same — she looks great, but exactly the same (regardless of the dress). Not sure if that's a good thing or a bad thing but when Anna Wintour is your mom, it's probably best just to fly under the radar (which apparently is possible in McQueen).
Anna Wintour in Chanel
Was hoping to see her in some crazy ass Comme but I guess we'll just have to go another year in a Chanel frill.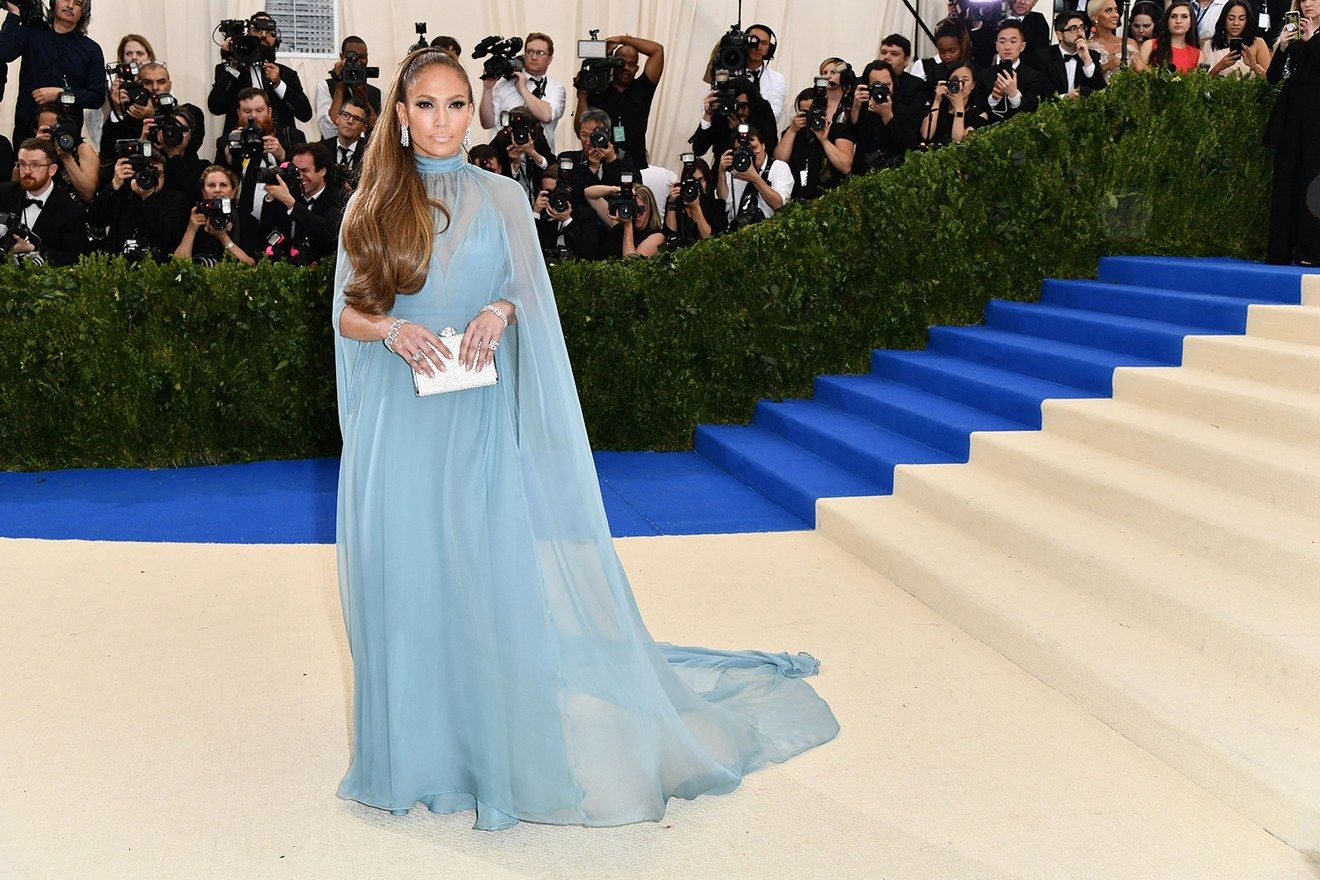 Jennifer Lopez in Valentino
Love the color. Hate the Ariana Grande hair.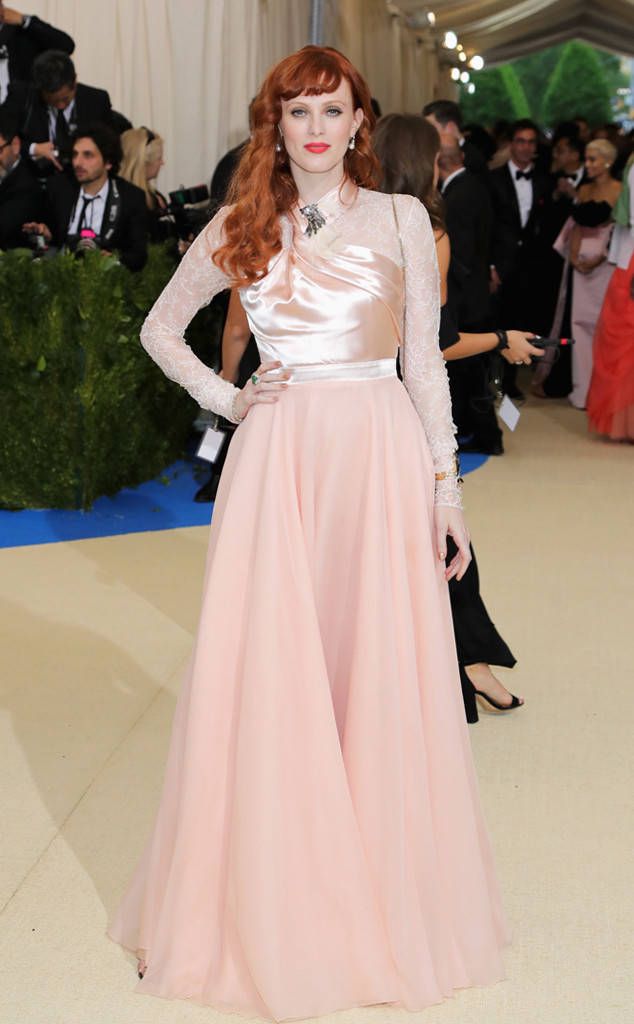 Karen Elson in Lanvin
This looks vintage. But that can mean one of two things: 1) the best "oh thanks, it's vintage" meaning no one else has that super cool piece and they're never going to get it and that's why you love it or 2) it looks old and drab. This is teetering on 2…
Zoe Kravitz in Oscar de la Renta
I first shared my girl fashion crush on Zoe with you a few years ago and ever since Big Little Lies, it's only gotten stronger. There are very few instances (although none I can actually remember) where I hate the dress and love the overall look, but leave it to Zoe to make that happen. A shiny pink gown is my worst nightmare…but she's so damn cool with her new blonde pixie cut. And between that and her tattoos, I'm really feeling that juxtaposition.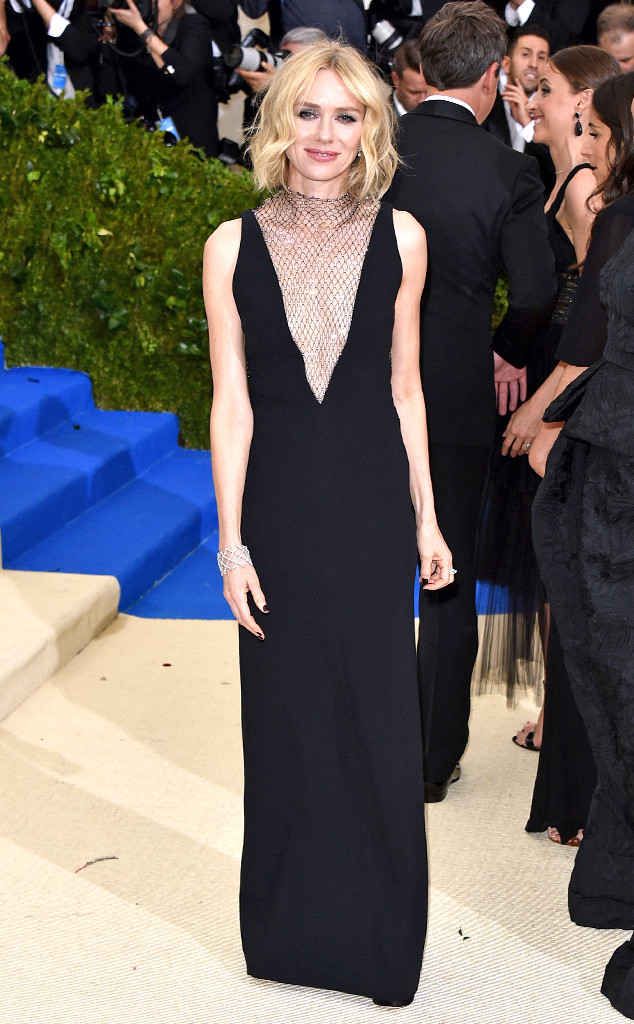 Naomi Watts in Stella McCartney
Let's just say she's had better days…
Rose Byrne in Ralph Lauren
My favorite part about this year's theme is that the celebs really went for it when it came to hair and make up. We often judge looks based on the dress but you have to see it head-to-toe (with jewelry, shoes, hair, makeup, etc.) For this particular occasion, I adore Rose's hair but my biggest problem with the look are the oversized cutouts. Side cutouts have been done to death and I can sometimes deal with them in small doses…but these are too large and distracting for my taste. Love the deep V though.
Frances Bean Cobain in Marc Jacobs
See Paris Jackson comments (ironically they both have the exact same look in their eyes).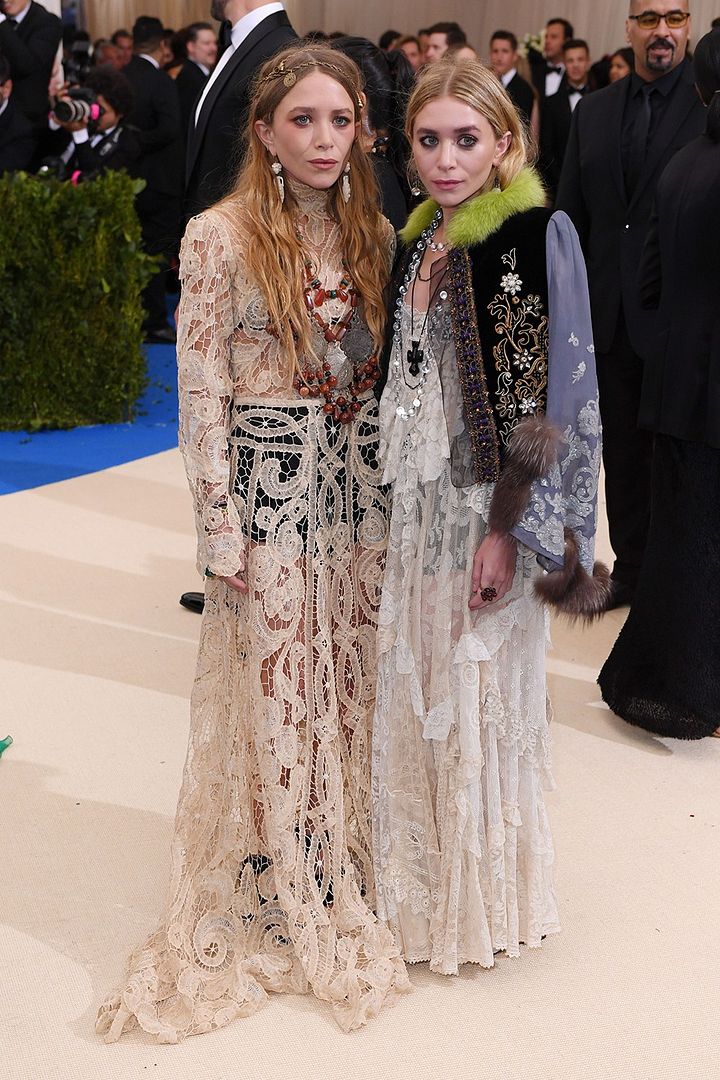 Mary-Kate & Ashley Olsen
Every Met Gala it looks like they just strolled through a vintage shop wearing nothing but double sided tape and walked out onto the red carpet with whatever stuck to them. But I'm never mad at it…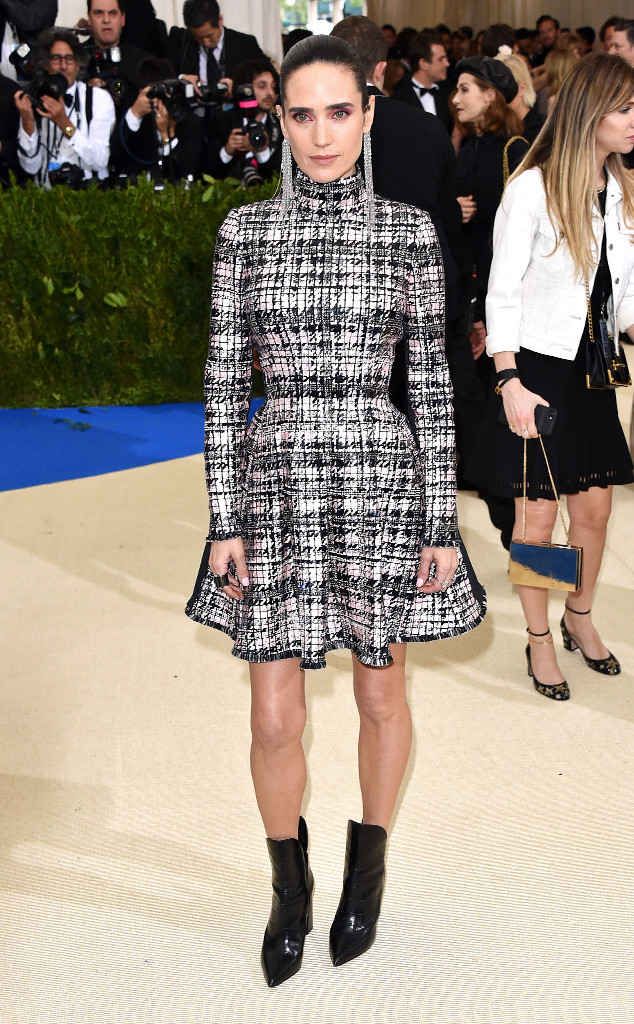 Jennifer Connelly in Louis Vuitton
Into this look…but it's not special enough for the Met Gala (I would literally wear this to an event here in Chicago…if Louis Vuitton would be so kind to lend me their clothes).
Elizabeth Banks in Michael Kors
I can't even properly judge this as I have just gone cross-eyed.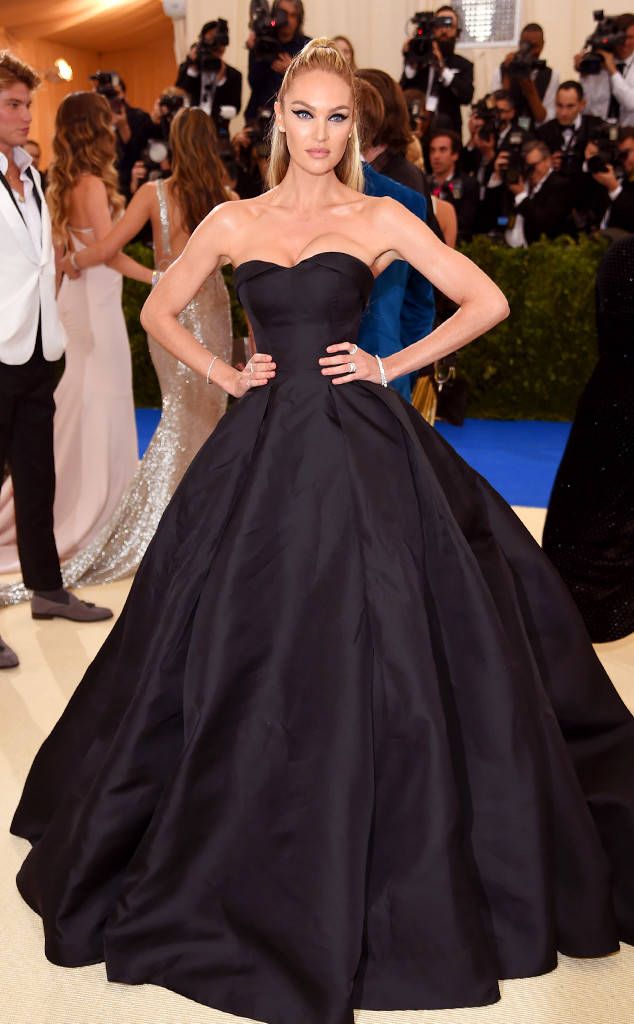 Candice Swanepoel in Topshop
A strapless black gown is just like florals for spring — groundbreaking.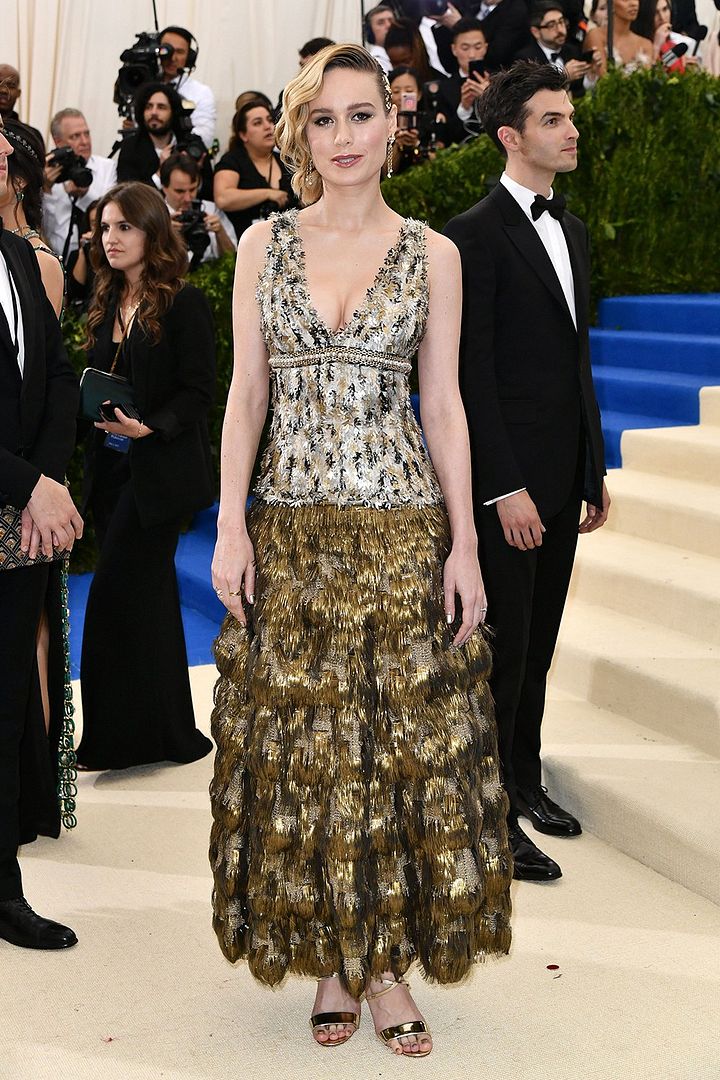 Brie Larson in Chanel Couture
Brie gets to wear some pretty cool shit. But it almost always ends up being the case where the dress wears her and we all know that YOU SHOULD WEAR THE DRESS (or in my ideal world, THE PANTS).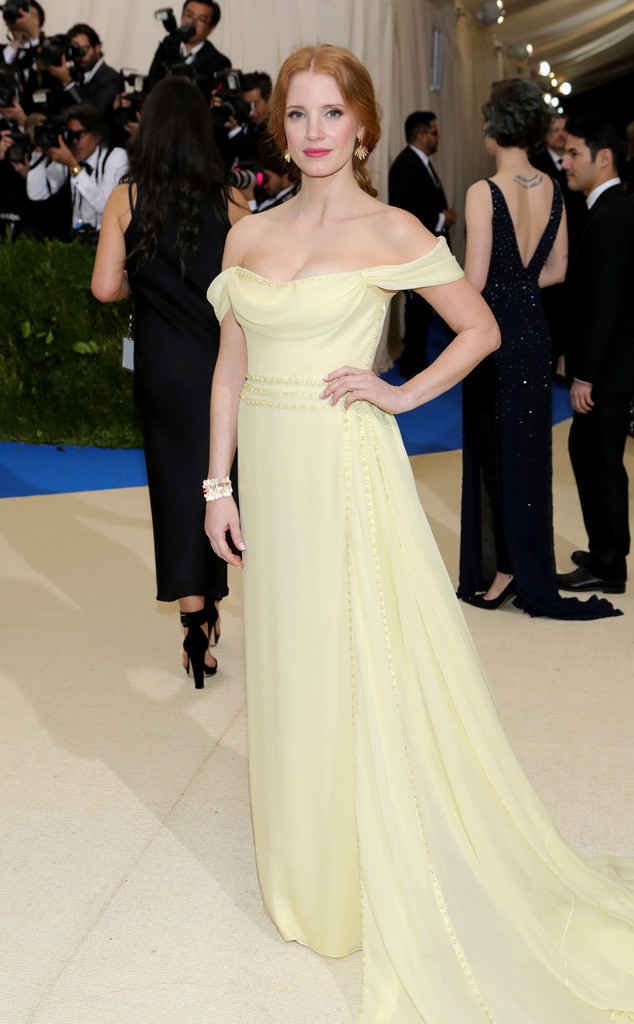 Jessica Chastain in Prada
It's really hard to wear an off-the-shoulder yellow gown and NOT think Belle from Beauty And The Beast (you know you were thinking it…)
Kerry Washington in Michael Kors
You know when you have this great look planned out in your head and you try it on and you're like "oh shit what was a I thinking?" That seems to be what happened here (but instead of changing like we would…Kerry just said fuck it, let's do this).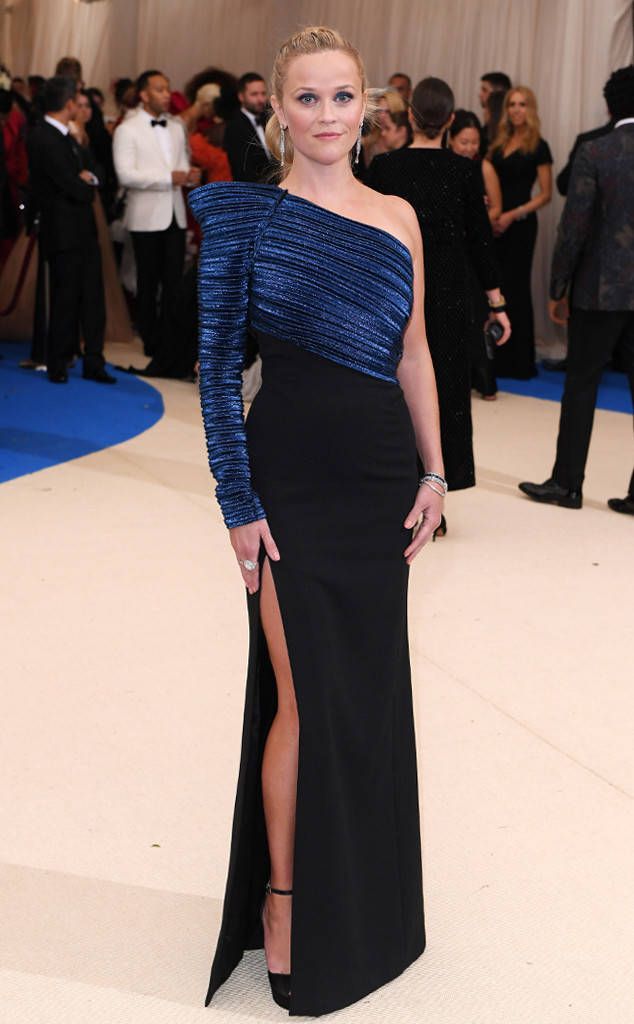 Reese Witherspoon in Mugler
It's the most exciting thing she's worn in a long time (but I'm still bored af).
Lupita Nyong'o in Prada
This color looks incredible on her and that rainbow eyeshadow situation is kind of everything, but the dress is a little Dancing With the Stars up top.
—
Be on the look out for part two as well as my best dressed and a special bonus post coming soon!
Photos via E! & The Cut 
You might want to check out...