After all this Met Gala talk, it's about damn time we got around to best dressed! And I think you'll be surprised (just don't hate too hard in the comments) to see who I picked this year…
Kendall Jenner in La Perla
I knew when I saw this it would be my #1 pick. I typically don't go for super exposed looks (I like to leave something to the imagination) but only Kendall could make something so revealing look sophisticated, sexy and cool all at the same time. Let's just say if I showed my ass on the red carpet like this, the results would not be the same…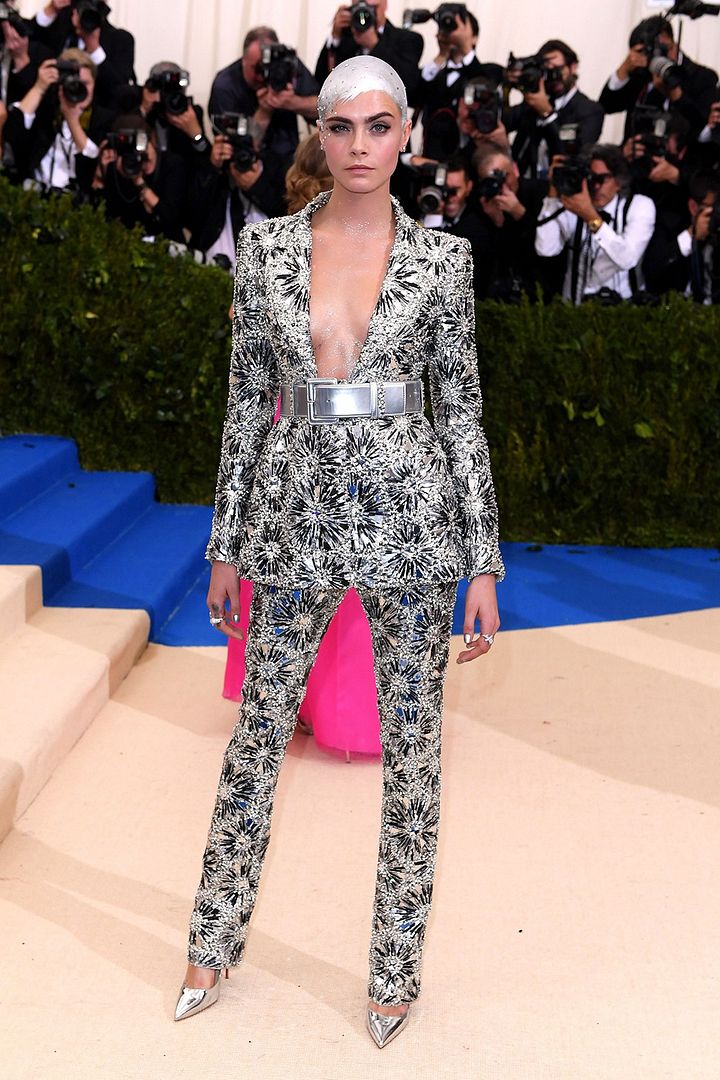 Cara Delevingne in Chanel Couture
I don't even know where to begin it's just so damn good. I guess let's start from the top — I've never seen a shaved head look cooler in my life. That paired with what might be the most amazing Chanel suit I've ever seen and I don't think I'm ever going to be over this. This is red carpet goals.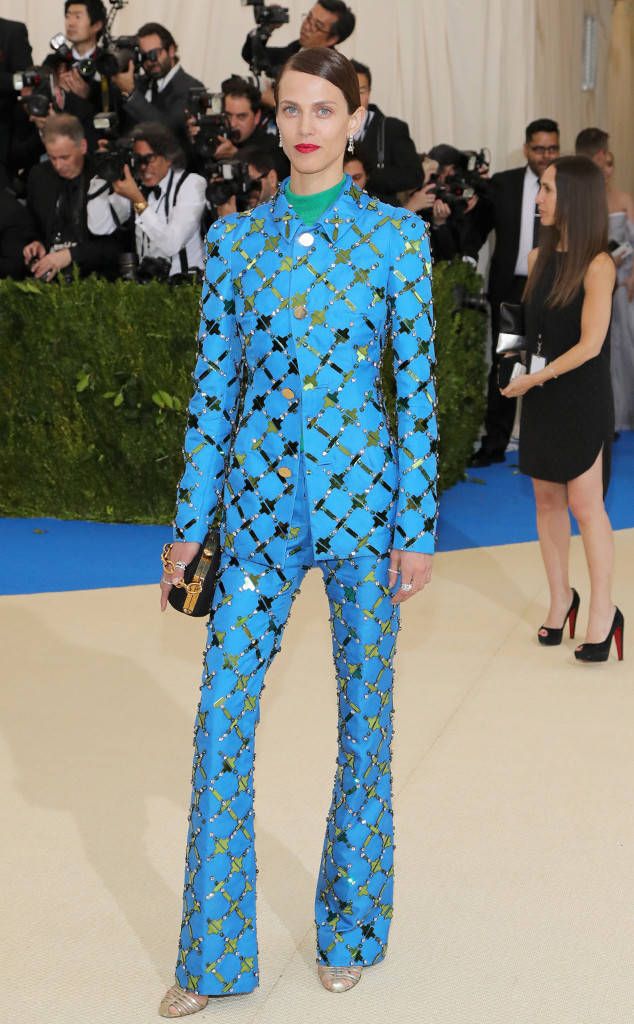 Aymeline Valade in Marni
I loathe the shoes but considering how good that suit is (although not as good as Cara…not sure what suit can top that) I'm willing to make an exception and include this as a best dressed pick. The idea of a bright blue suit with a green mock neck and berry lips sounds ridiculous but hey…I'm a fan!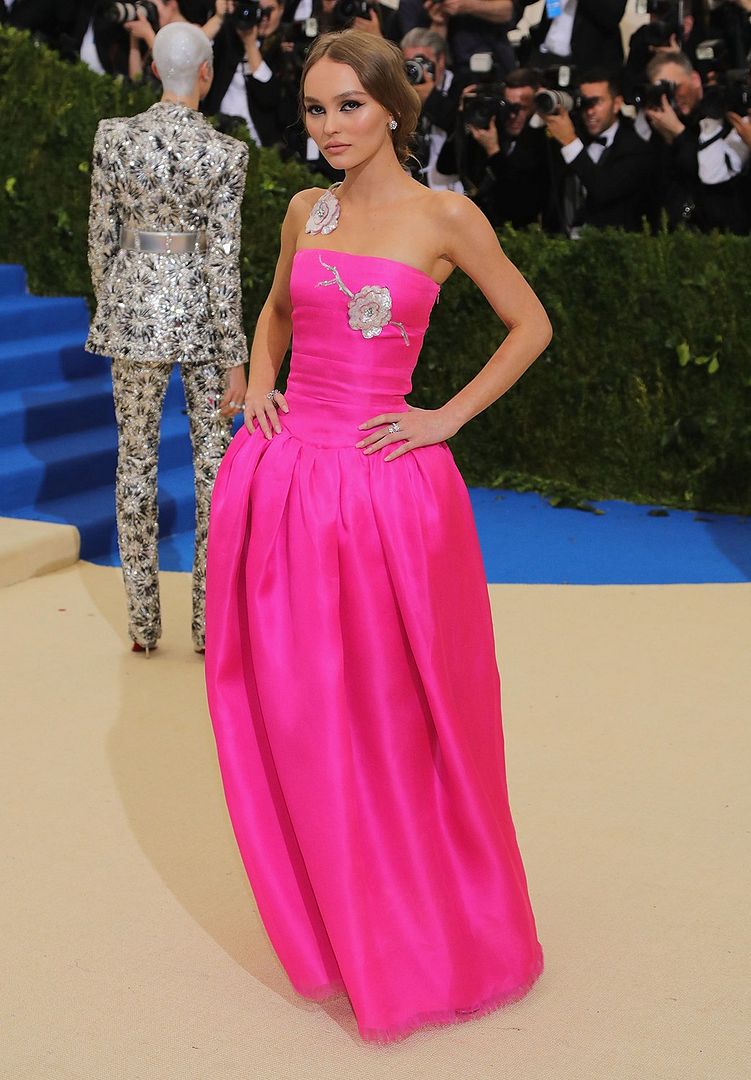 Lily Rose Depp in Chanel Couture
I am just surprising myself left and right with these picks — first exposed ass cheeks, then a bright blue suit and now a hot pink gown (it is Chanel after all). Regardless of the designer, this dress is stunning. The flower shoulder situation is unexpected and that color looks unreal on her. May just have to get on board with fuchsia gowns now…
Pharrell and Helen Lasichanh in Comme des Garçons
No one does #couplesgoals like these two on the red carpet.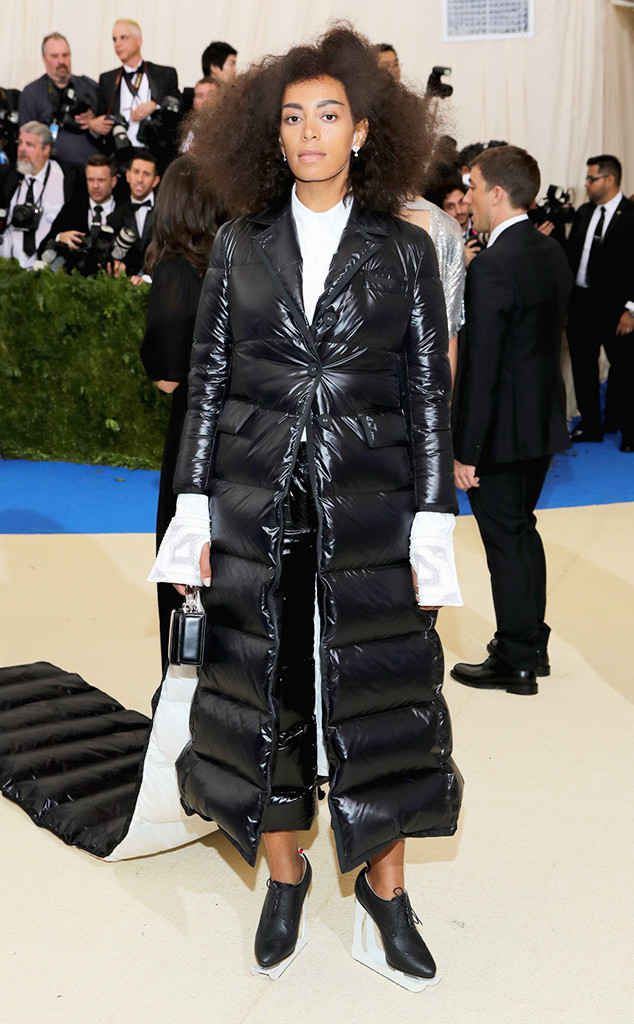 Solange Knowles in Thom Browne
First a trench gown now a PUFFER GOWN?! This year's red carpet is full of surprises. Now if anyone else rolled up to the Met Gala in this, I would laugh my ass off…but there's something about Solange that screams GIVE ME MONCLER WITH A TRAIN.
Riley Keough in Louis Vuitton
Black and red is one of my least favorite color combinations but Louis Vuitton nailed it with this gown (and Riley is rocking it quite well). The chains are what really makes this look though (and the boots don't hurt either).
Lily Aldridge in Ralph Lauren
I wasn't sure how I felt about this at first. I loved it from the waist up but those bright red boots with that gown seemed a little off. Putting it all together though with the pink mask / face piece (not sure what you'd call that) is definitely interesting and unexpected…and I happen to be 100% down.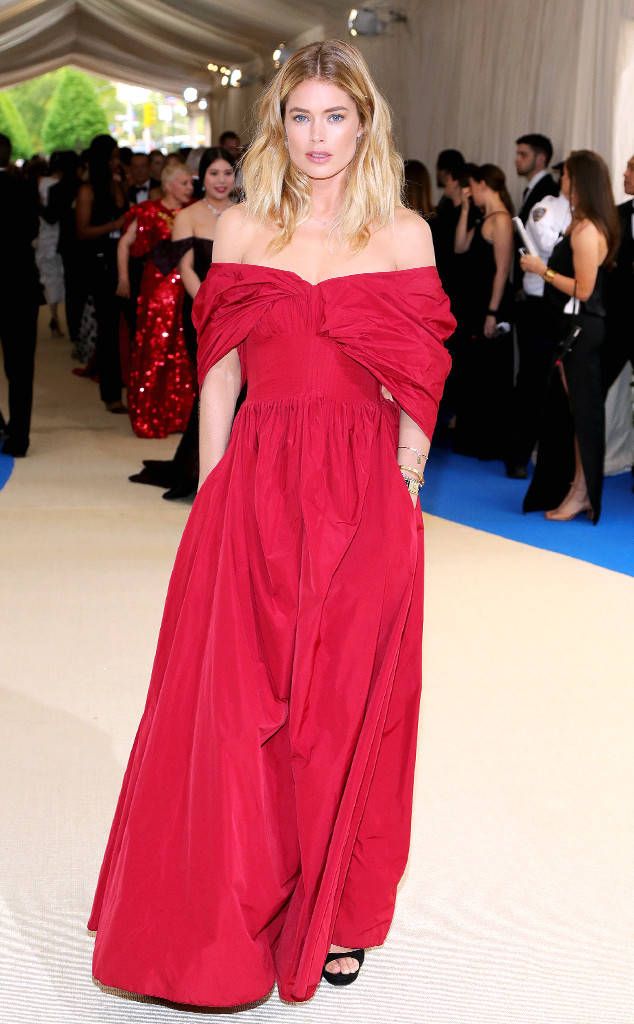 Doutzen Kroes in Brock Collection
I'd say this is the least exciting of all my best dressed picks but I'm into the casual feel of the gown with the pockets and her laid-back hair. It's how to chill out a gown…and that's my kind of black tie.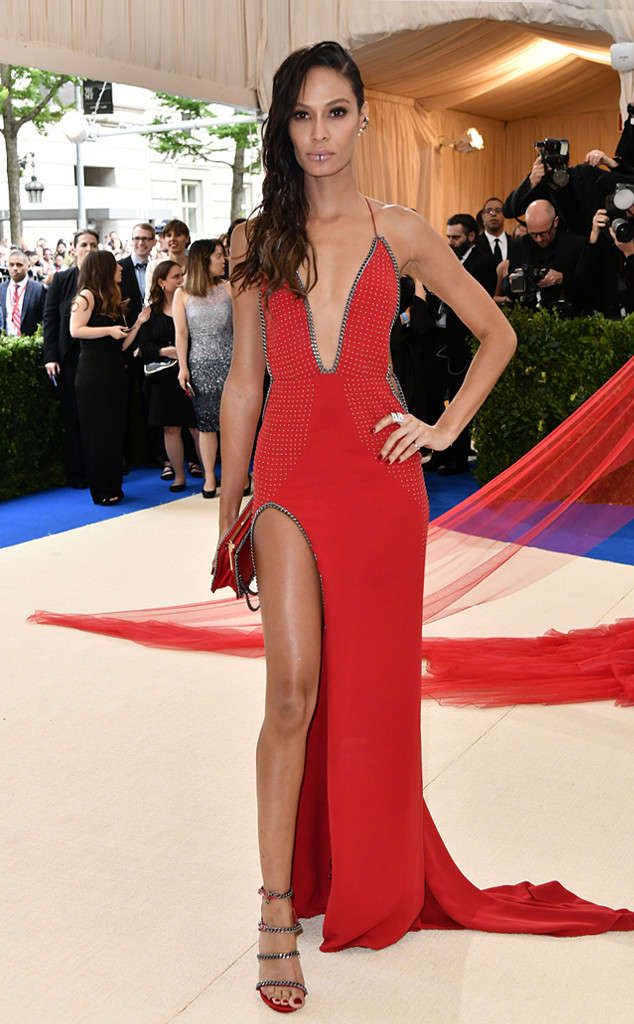 Joan Smalls in Topshop
If this doesn't say "I'm a bad bitch" I don't know what does.
Gigi Hadid in Tommy Hilfiger
I don't even know what this is…but I'm sold.
—
Until the next first Monday in May…
Be sure to let me know your best dressed picks in the comments!
Photos via E! & The Cut
You might want to check out...