All caught up with part 1 and part 2? Great. Grand. Fantastic.
Now let's talk about those who missed the punk memo. I'm not saying you have to show up in a mohawk, a nose ring and everything with safety pins but you can at least acknowledge the theme. But maybe these people are so punk, they're not going to dress punk for the punk event. Ever think of that?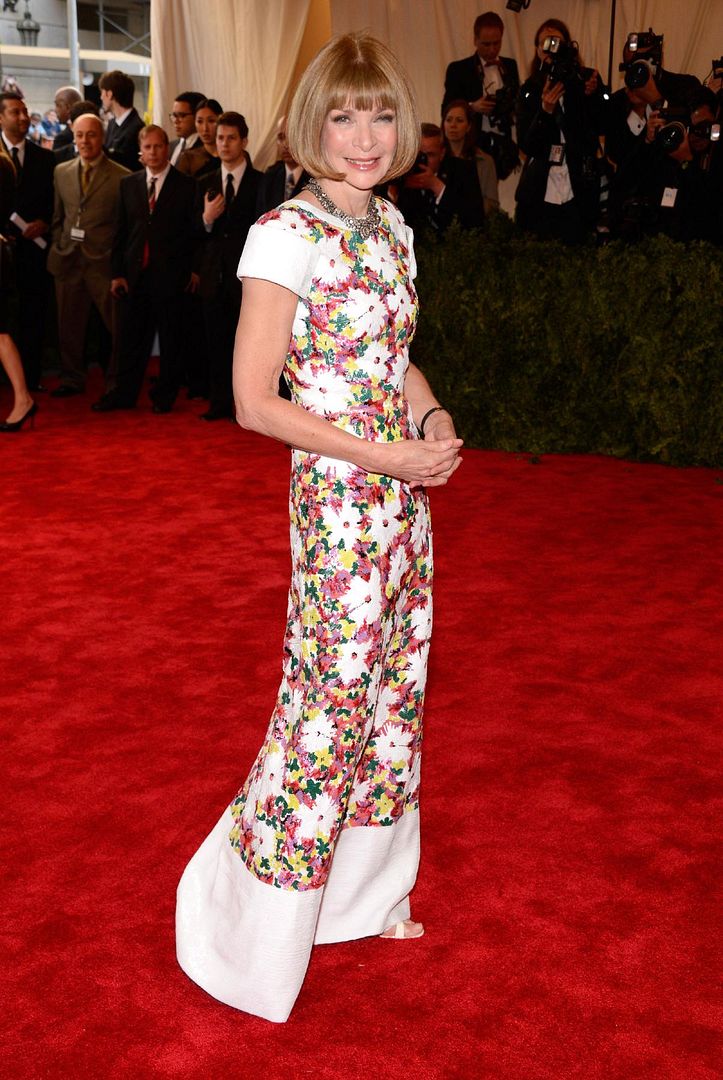 Anna Wintour in Chanel
Anna couldn't do punk if she tried (there goes my shot of ever working at Vogue).
Heidi Klum in Marchesa
This isn't even Oscars-worthy.
Kylie Minogue in Moschino
On trend for Spring '13? Most definitely. Punk? Not even the least bit.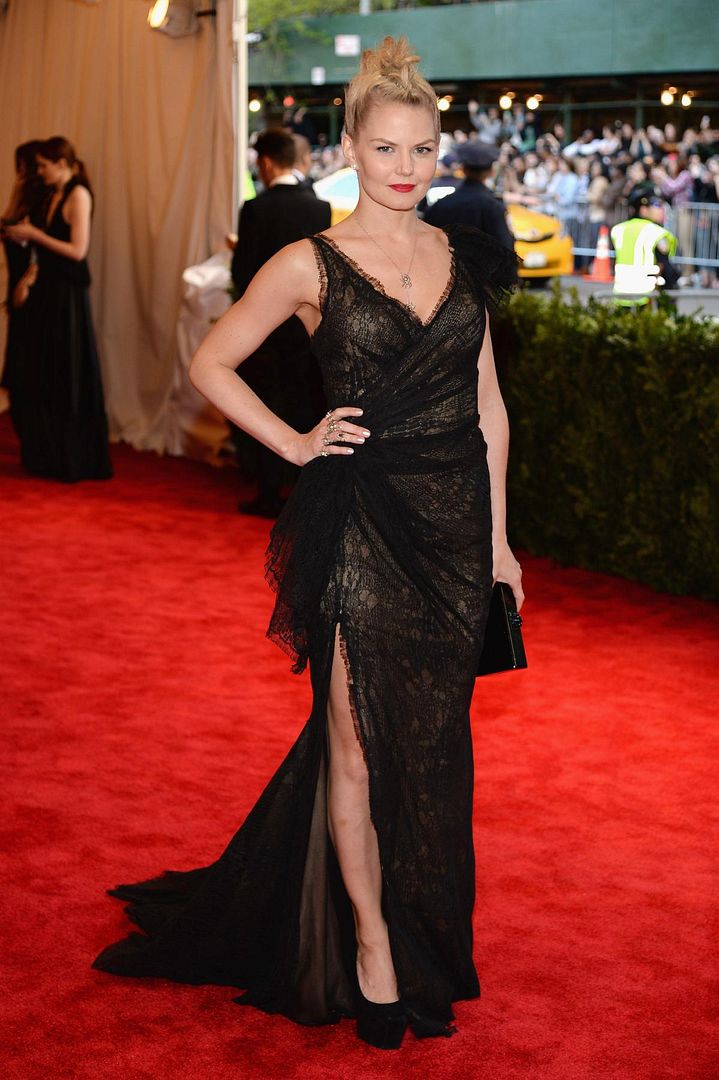 Jennifer Morrison in Donna Karan Atelier
Boring for a regular black tie event. Super yawn for the Met Ball.
Karlie Kloss in Louis Vuitton
It's just…not good.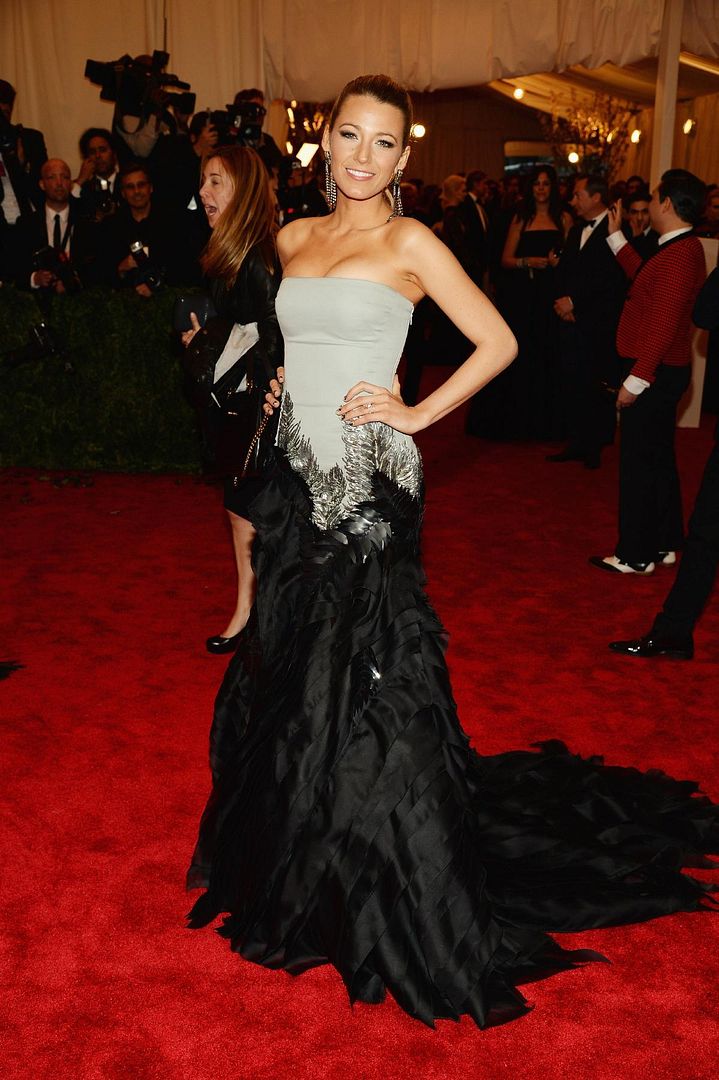 Blake Lively in Gucci
I completely forgot about her since the series finale of Gossip Girl (RIP). She looks gorgeous but she could wear this to any event, really. For someone who claims they don't use a stylist and LOVES fashion…put a spike in your ear or something, will you?
Jennifer Lawrence in Dior
I love Dior. I adore J-Law. But ever since their pairing, I have not been loving either one.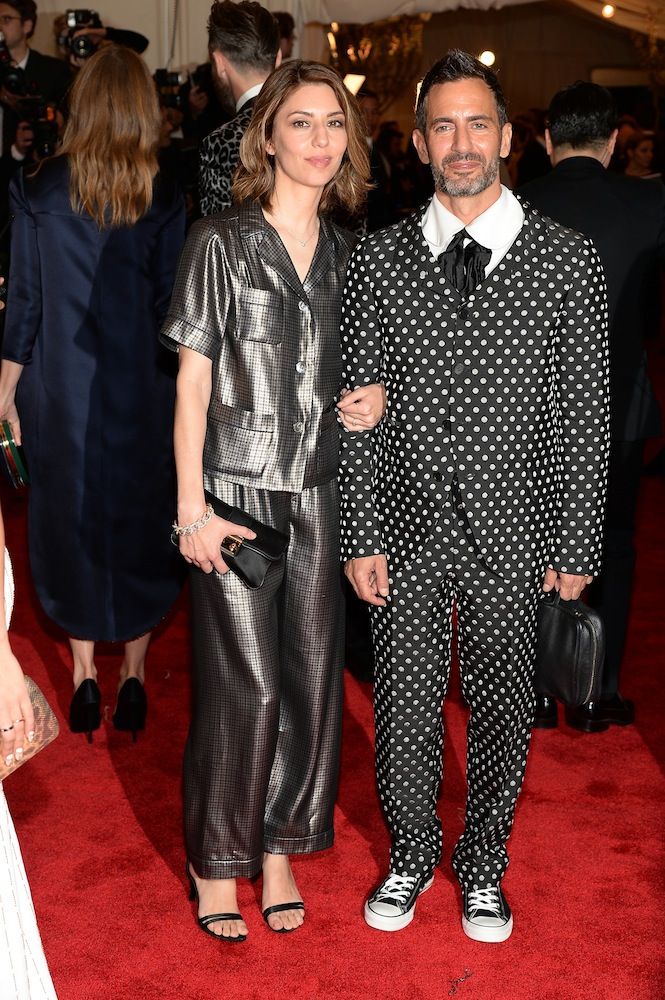 Sofia Coppola in Marc Jacobs,
pictured with Marc Jacobs in Comme Des Garcons
SLEEPOVER! (but seriously I kind of love both of these looks)
Katie Holmes in Calvin Klein
No. On so many levels, no.
Marion Cotillard in Dior
It's like she chose the dress, forgot the event was punk-themed, had her stylist call in some "edgy" shoes last minute, and there we have Marion Cotillard's Met Gala look. It does have me craving rainbow sherbet, though.
Gwyneth Paltrow in Valentino
This is pretty fantastic. Not punk-tastic, but it's good.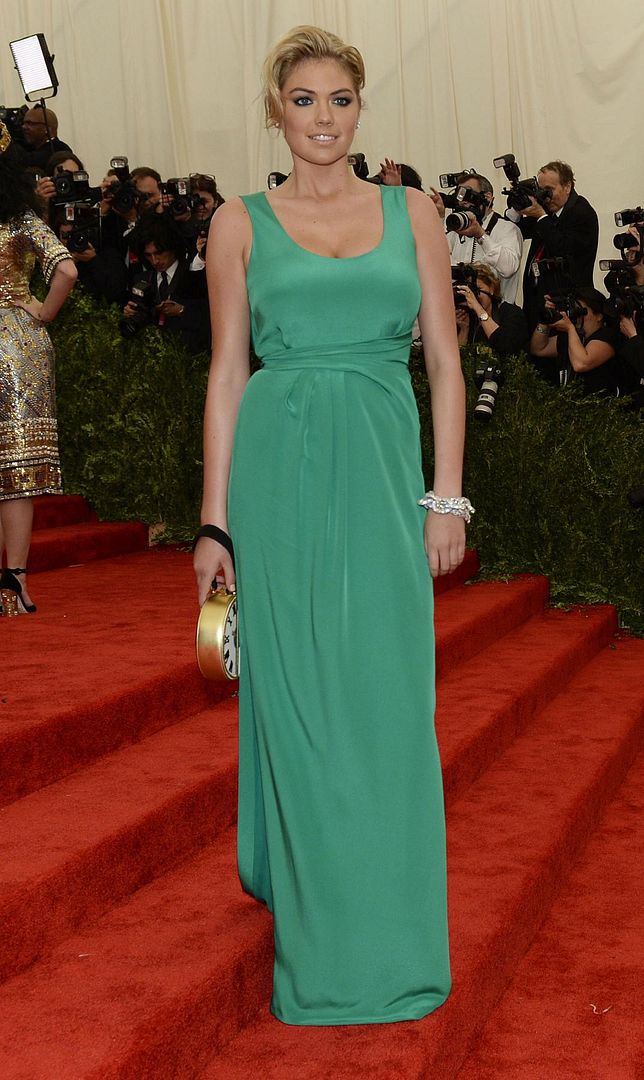 Kate Upton in Diane von Furstenberg
And the least punk look of the evening goes to…KATE UPTON. She could have worn a spike bikini and stolen the show.
—
Coming soon: those who tried to be punk and just didn't quite make it…and of course the punkiest punks of the evening. Are you sick of the word punk yet?
Photos via The Cut & Styleite
You might want to check out...