What do you think of the Met Gala red carpet so far? Thoughts on how celebrities and designers took on the Manus x Machina theme? Well we've only got one part down of FIVE so let's get to part two…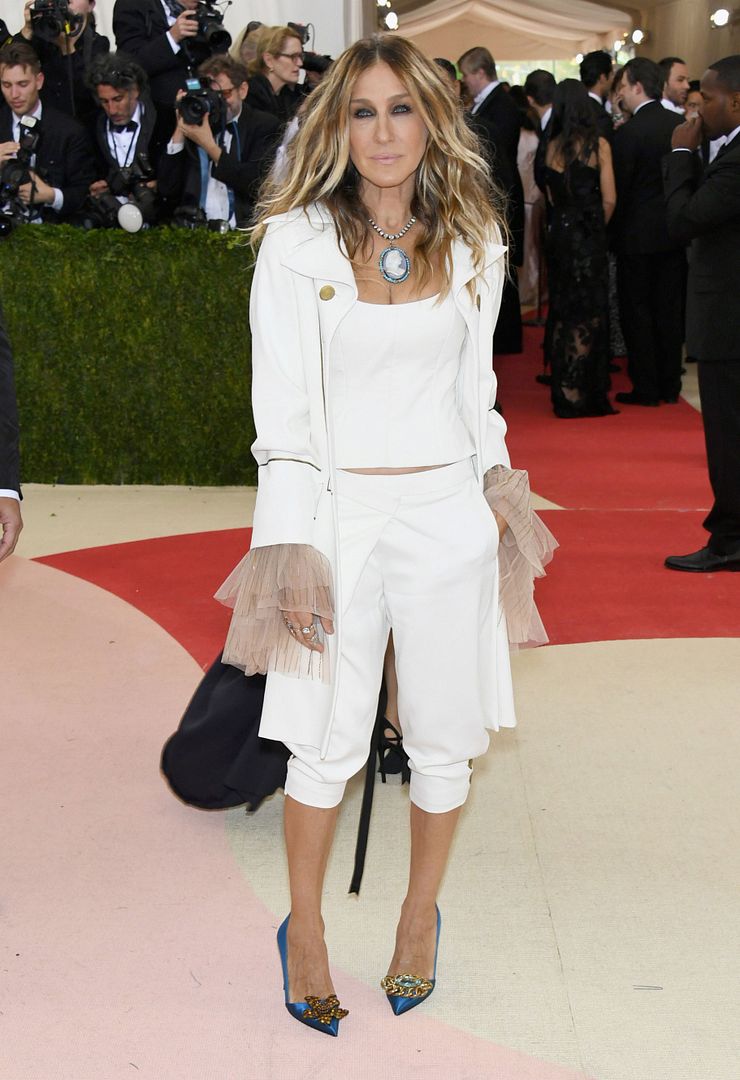 Sarah Jessica Parker in MONSE
I believe the invite said Sarah Jessica Parker and not Carrie Bradshaw…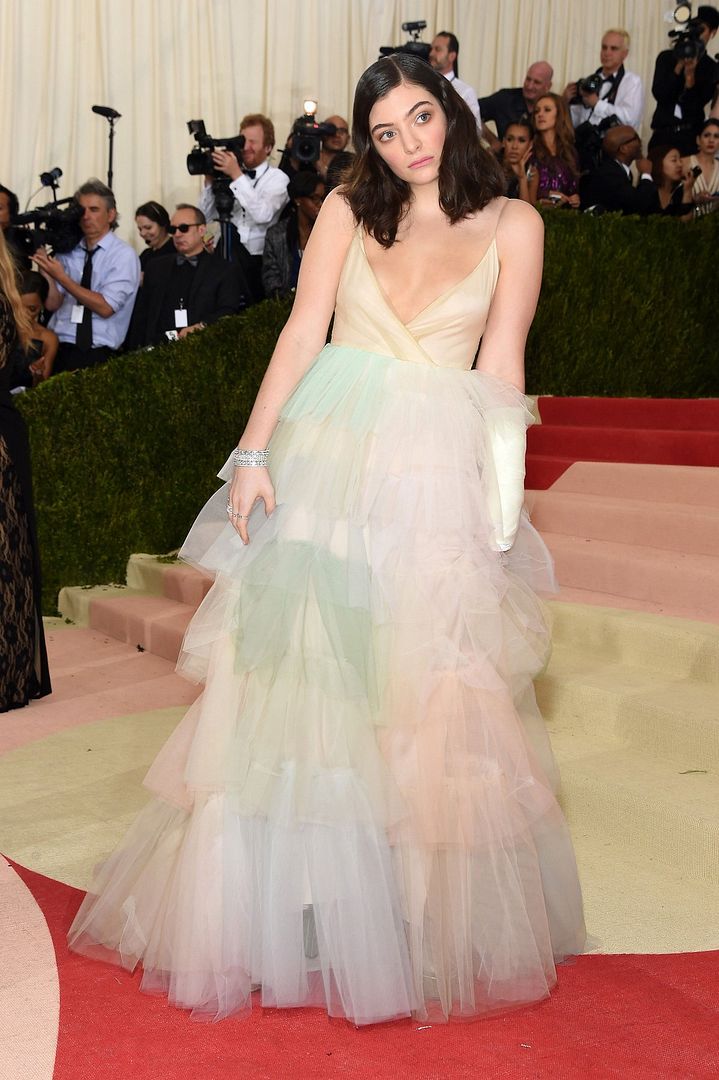 Lorde in Valentino
It's refreshing to see Lorde in something not so dark and severe but I think this just reminds us that she should stick to goth chic.
Emma Roberts in Tory Burch
If the Met Gala and Coachella had a baby, this is the dress you'd wear to its shower.
Margot Robbie in Calvin Klein
Could not be further from the theme and yes it's pretty but you could wear this to any red carpet event. And this isn't just any red carpet event…
Zayn Malik in Versace & Gigi Hadid in Tommy Hilfiger
If they weren't couples goals enough in Vogue this month, how much better than perfectly coordinated (but not trying too hard to be twinsies) Met Ball outfits can you get? Although I don't think Gigi's dress is is super exciting on its own, it's the impact of these two together is what's BLOWING MINDS (well, at least mine…and all of social media's).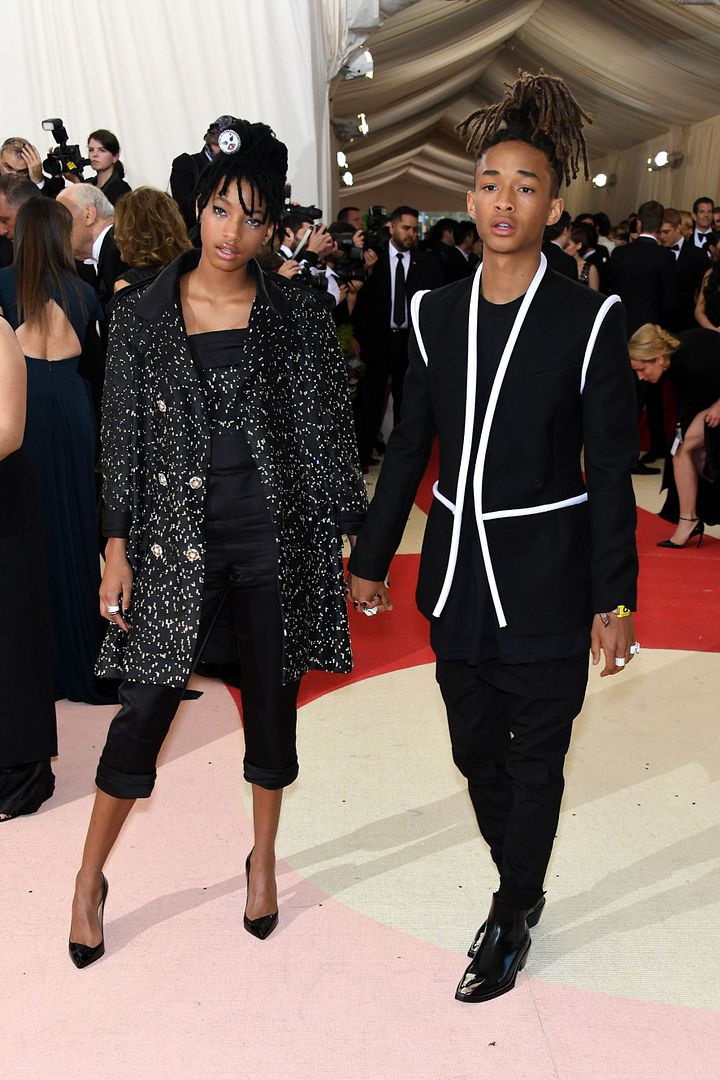 Willow Smith in Chanel & Jaden Smith in Louis Vuitton
I'm an only child so I have no idea what it's like to have a sibling…but if I did, I think this is what I'd want it to look like.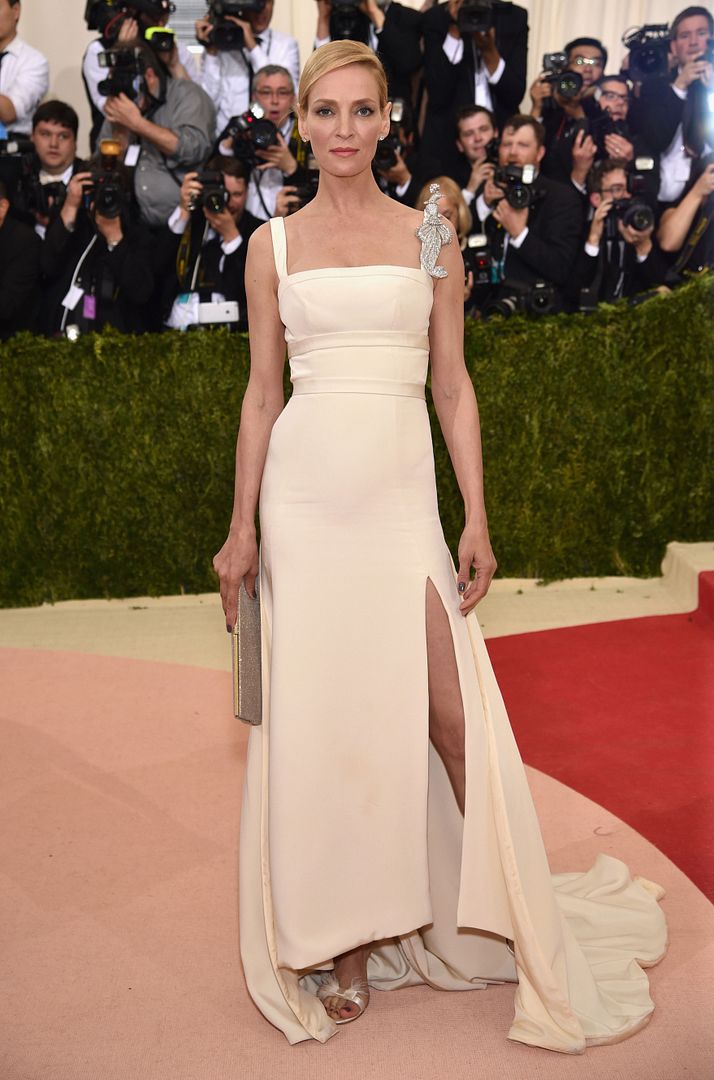 Uma Therman in Tommy Hilfiger
Not pictured: butt cleavage.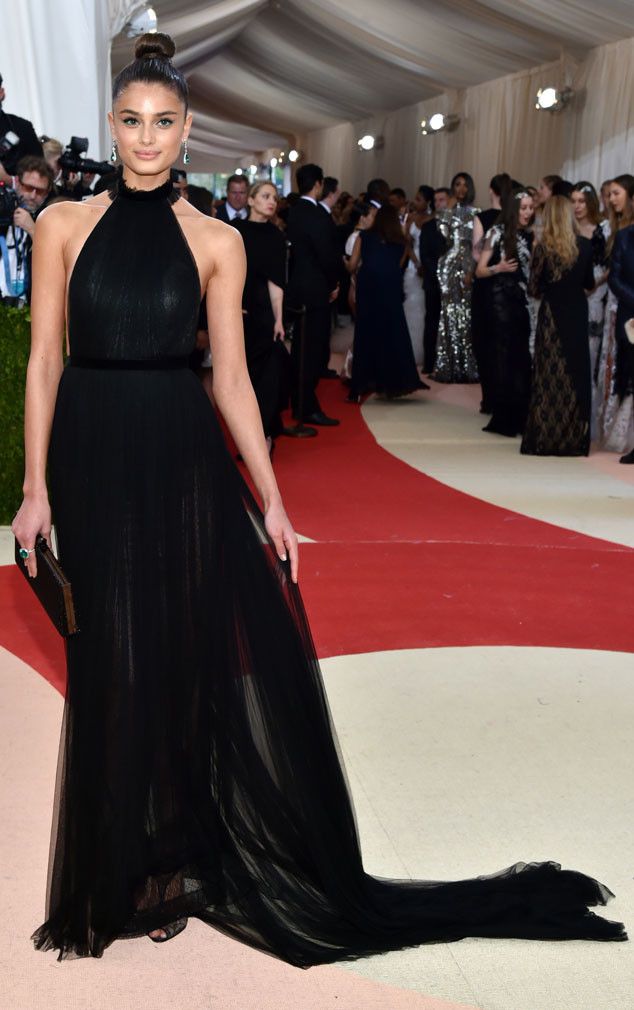 Taylor Hill in Topshop
Simple. Chic. Minimalist. Killer back. And finally…hair and makeup that actually enhance the the look (*emoji claps*).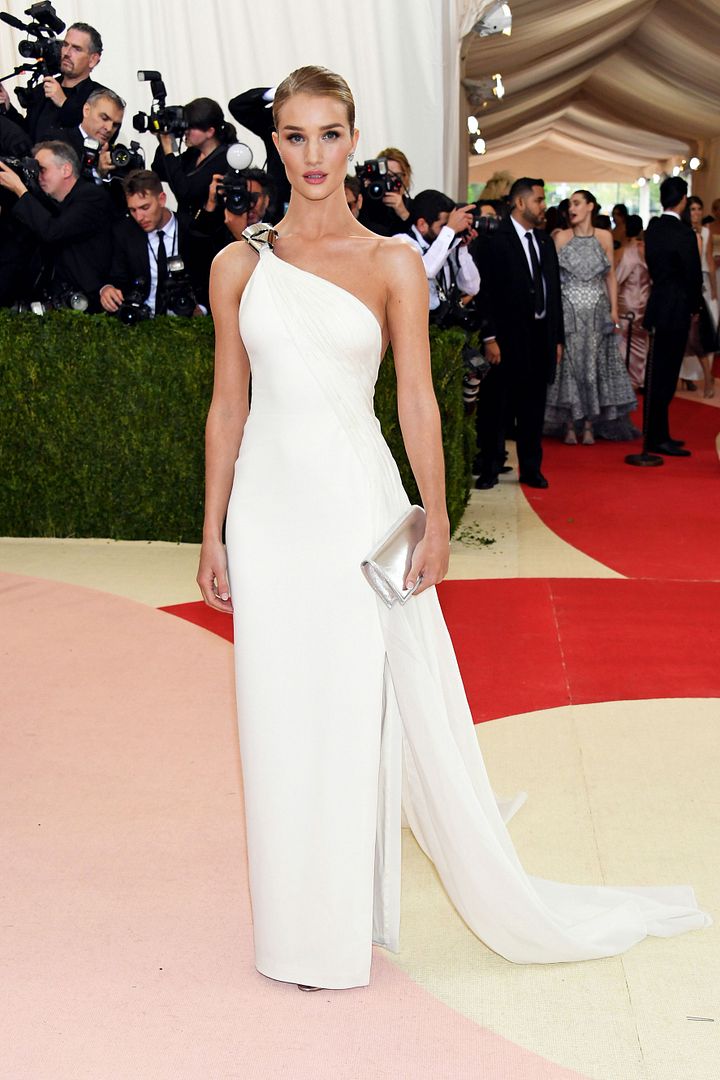 Rosie Huntington-Whiteley in Ralph Lauren
At first glance, it's pretty safe (but still pretty) and boring, but when she walks up those steps (which is a key component to this event) it's looks more dramatic and exciting. BUT considering it goes with a wedding theme more than this year's Met Gala theme, I'm going to have to pass.
Saoirse Ronan in Christopher Kane
Feathers seemed to be one of the biggest trends on the red carpet last night, but this had to be my least favorite feather moment (the butterfly doesn't help…Mariah Carey already did it and I don't want to bring it back).
Olivia Wilde in Michael Kors
A fully grommet gown held up by a crazy thick choker? It is awesome but I actually didn't even know she was pregnant (thought this just made her look a little wide, as she doesn't look pregnant at all!) so I don't think it's the best choice when expecting. However, I applaud her for rocking it with a little nugget in there…
Nicki Minaj in Moschino
She looks like she was kidnapped, tied to a chair, broke free and stepped onto the Met Ball red carpet (complete with highlights from 2003).
Rose Byrne in Ralph Lauren
YAWN.
Madonna in Givenchy
Proof that you can be completely covered up yet still SHOW SO MUCH.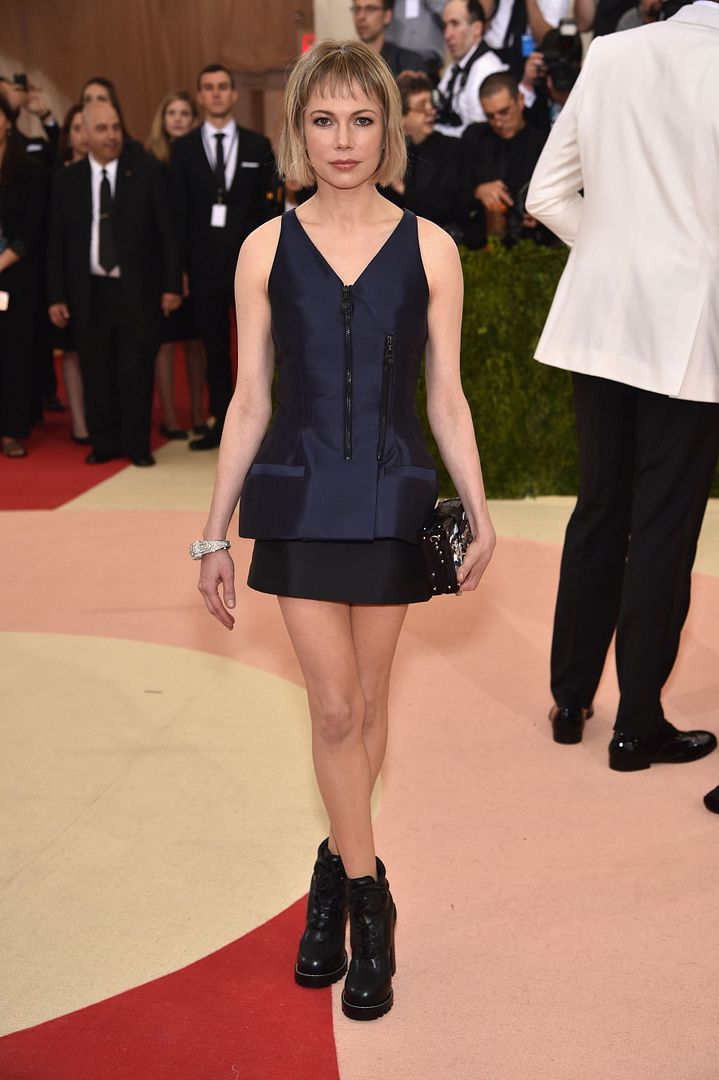 Michelle Williams in Louis Vuitton
Although nowhere near black tie, I'm kind of into the fact that many of the Louis Vuitton girls last night wore boots (like I said…Vuitton Army > Balmain Army). I dig the outfit but I'd wear it to any old party (which means I wouldn't wear it to the Met Gala). Side note, if you're debating getting bangs, this should encourage you not to.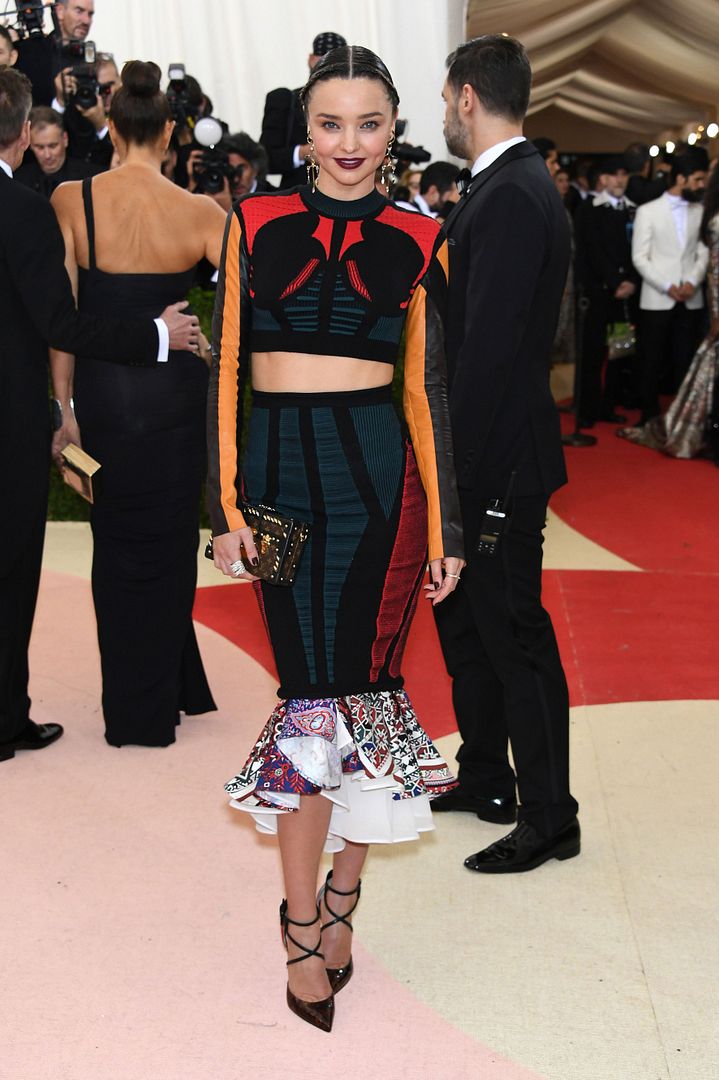 Miranda Kerr in Louis Vuitton
How this isn't Peter Pilotto is beyond me. But I digress…this is a cool outfit, I just think it's best suited for another event (re: Michelle Williams). If her hair / makeup was on point, I might feel differently, but considering the fact I loathe both…I just can't get behind it.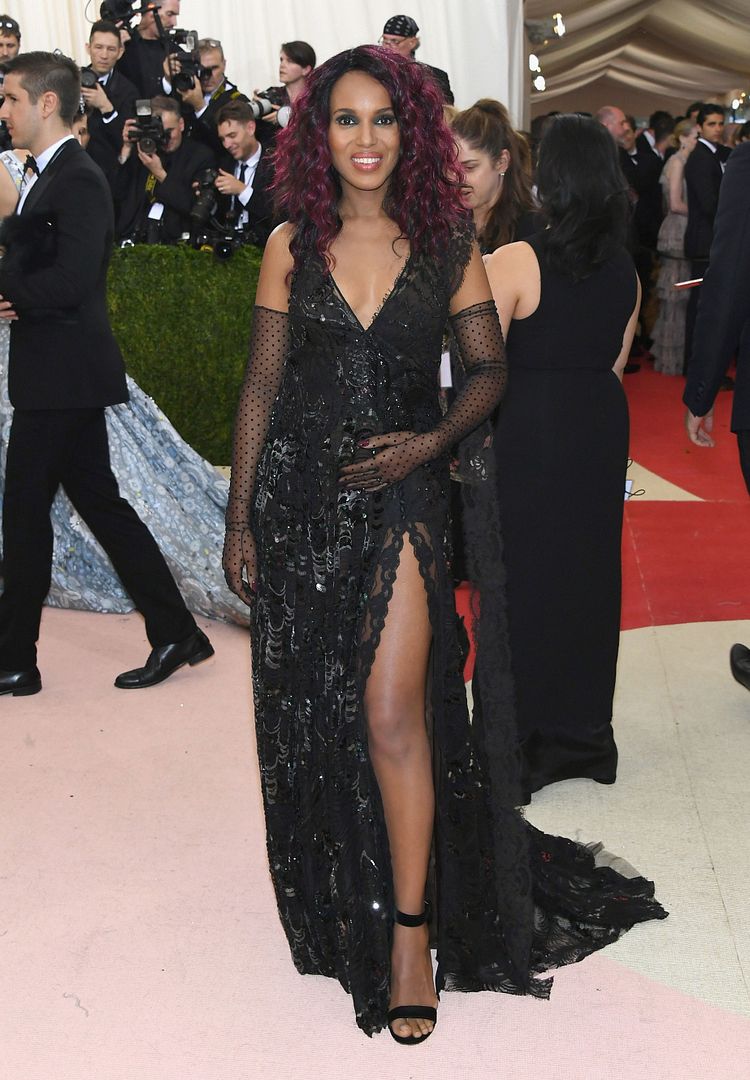 Kerry Washington in Marc Jacobs
What. The. Fuck.
Jennifer Connelly in Louis Vuitton
Unlike Michelle and Miranda, it's not the casualness of this look that bothers me (because the dress is a little more elevated than the other two outfits) but it's the fact that it's very young and she just looks like a regular mom trying to be a cool mom (but she's still just a regular mom).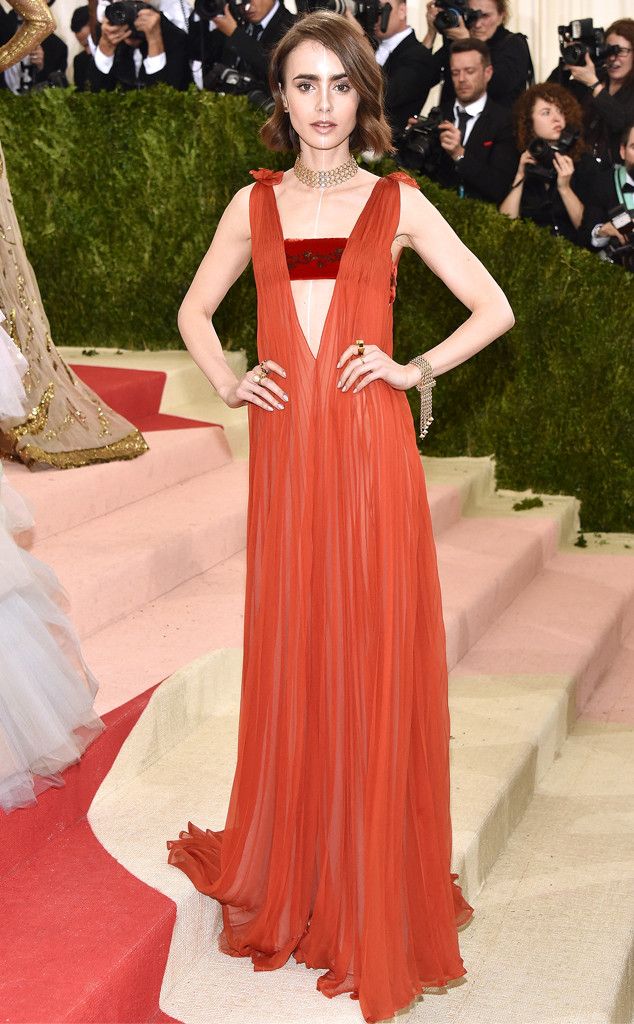 Lily Collins in Valentino
I am so close to being obsessed with this (and having an obsession with her eyebrows definitely doesn't hurt the situation) but that white line down the center (which is on purpose by the way) is completely throwing me off. If that wasn't happening and the bandeau portion was just a half inch to an inch thicker, I would have been BOWING DOWN (and browing down).
Kate Mara in Paco Rabane
She really needs to take style lessons from her sister (or just steal her stylist…)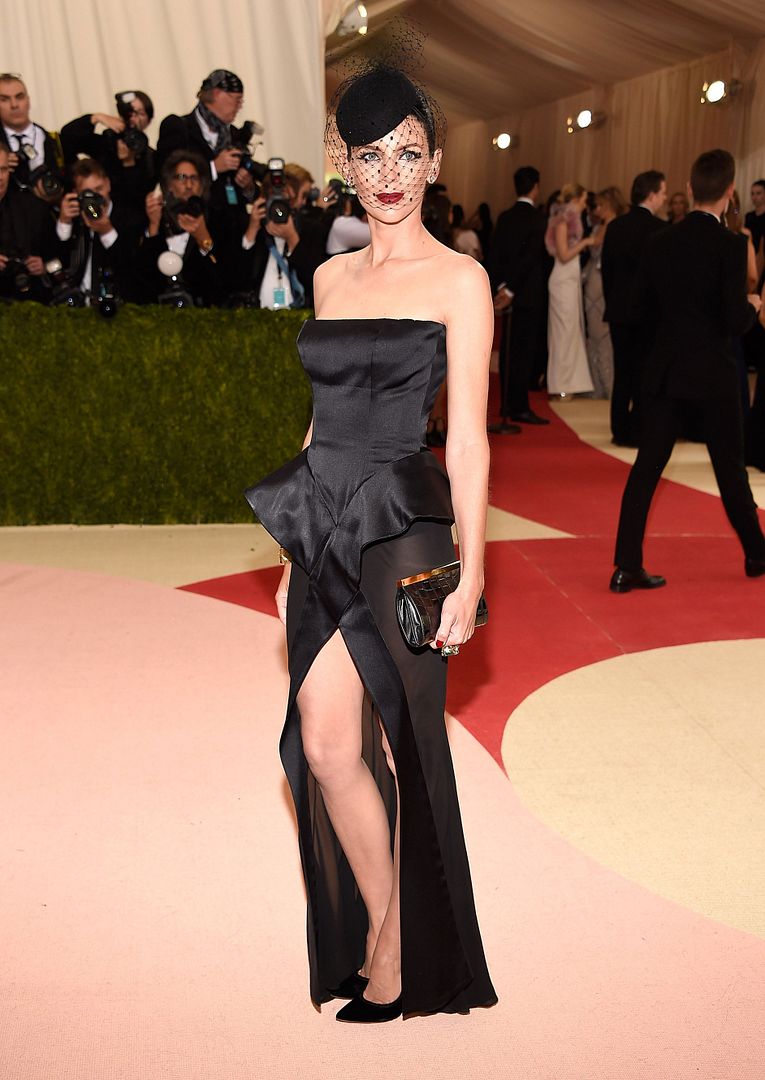 Liberty Ross in vintage Galliano
The invite to my funeral will read "Attire: Liberty Ross at the 2016 Met Gala."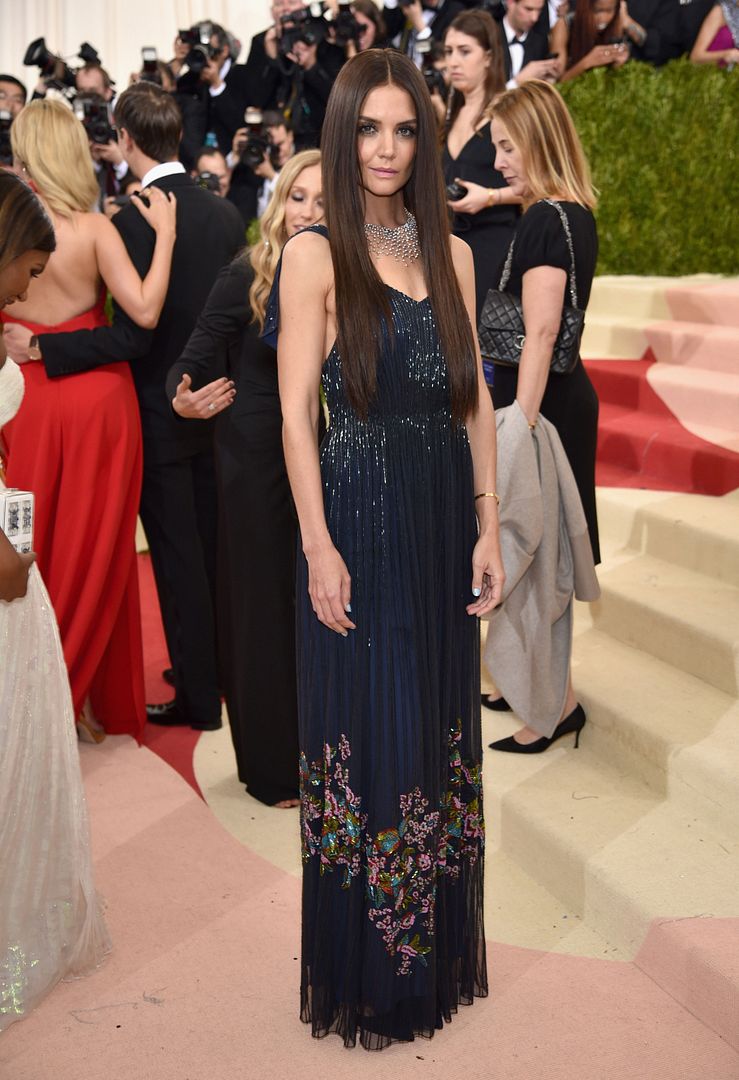 Katie Holmes in Zac Posen
That has to be the least Zac Poseny Zac Posen I've ever seen…and Katie agrees as she's covering up half the dress with her extensions!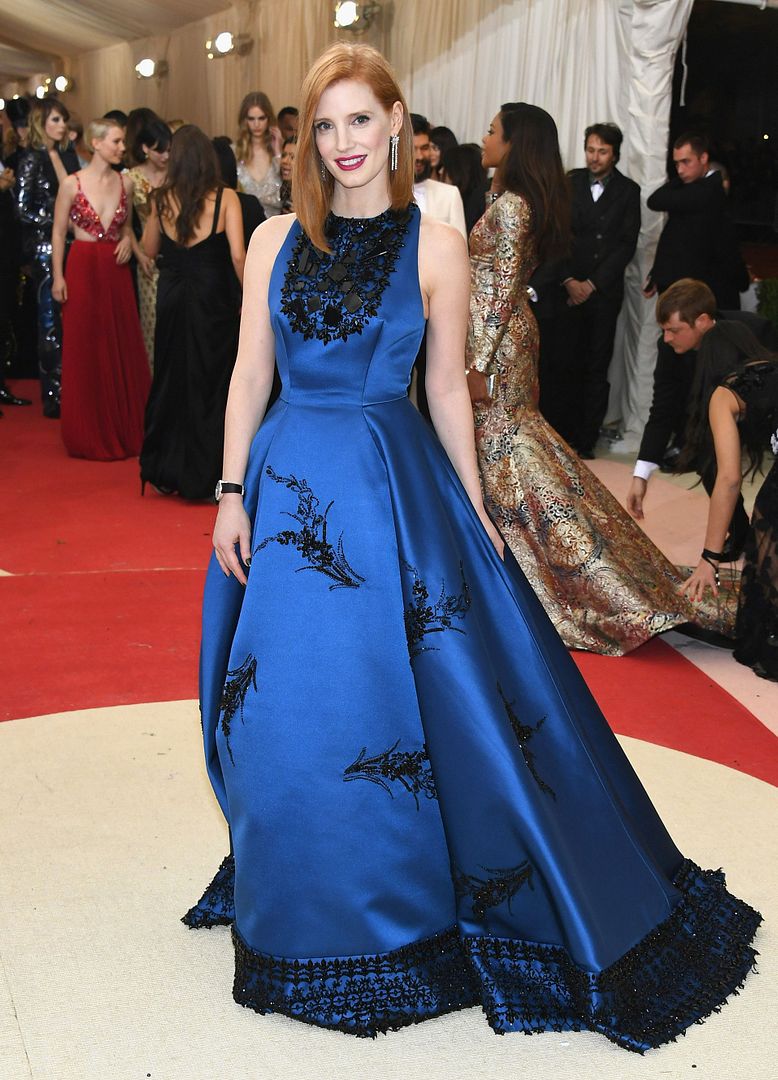 Jessica Chastain in Prada
You know how Paris is always a good idea? Well, shiny blue silk is always a bad idea.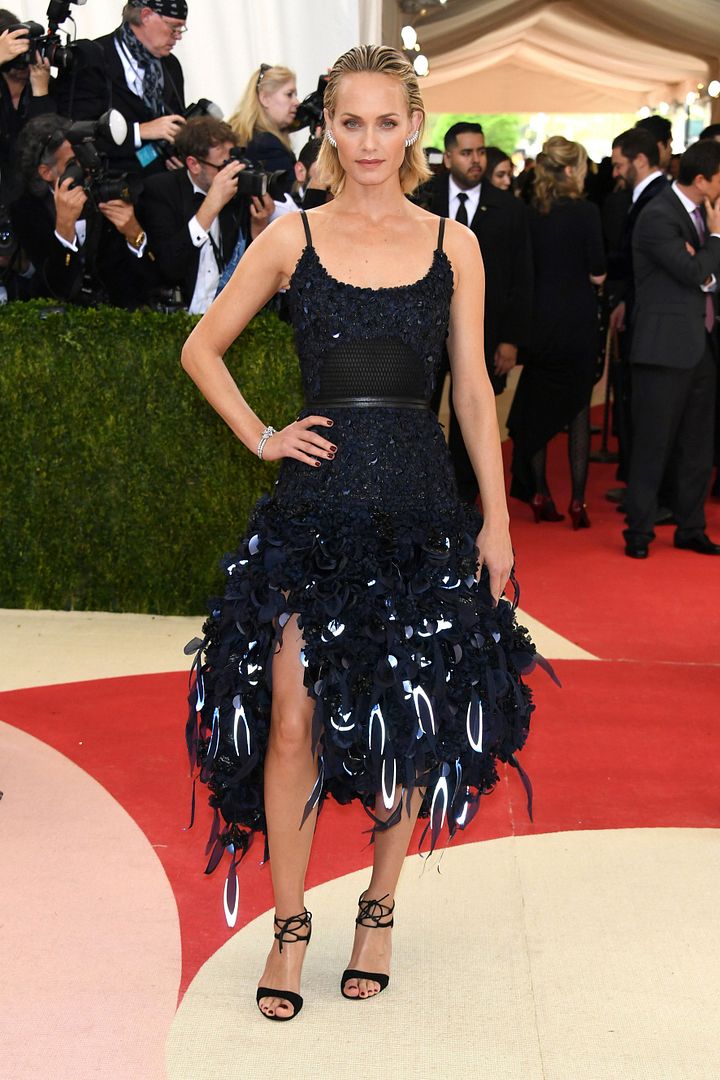 Amber Valletta in H&M
From the waist up, it's really the ideal combination of pretty and badass (so pretty badass?) but from the waist down it's just a mess. I get that it's made of sustainable materials and all but the skirt portion has too many elements to have that slit. It should be to the floor or have no slit at all. Make up your mind, dress!
Amber Heard in Ralph Lauren
As Joan would say, MOOOOOOVIE STAR (although this isn't the Oscars and has nothing to do with this year's theme). Man, I miss her… #JoanRangerForLife
Mia Wasikowska in Prada
WHEN WILL THE SIDE CUT OUTS END? WHEN?!?!?!
—
The shiniest, most on theme and best dressed from the Met Gala…coming soon! In the mean time, I'd love to hear your thoughts so far. Any favorites? Least favorites?
Images via The Cut & E!
You might want to check out...