Any high highs or low lows from part one you care to hash out in the comments? You do what you gotta do…and let's move onto part two.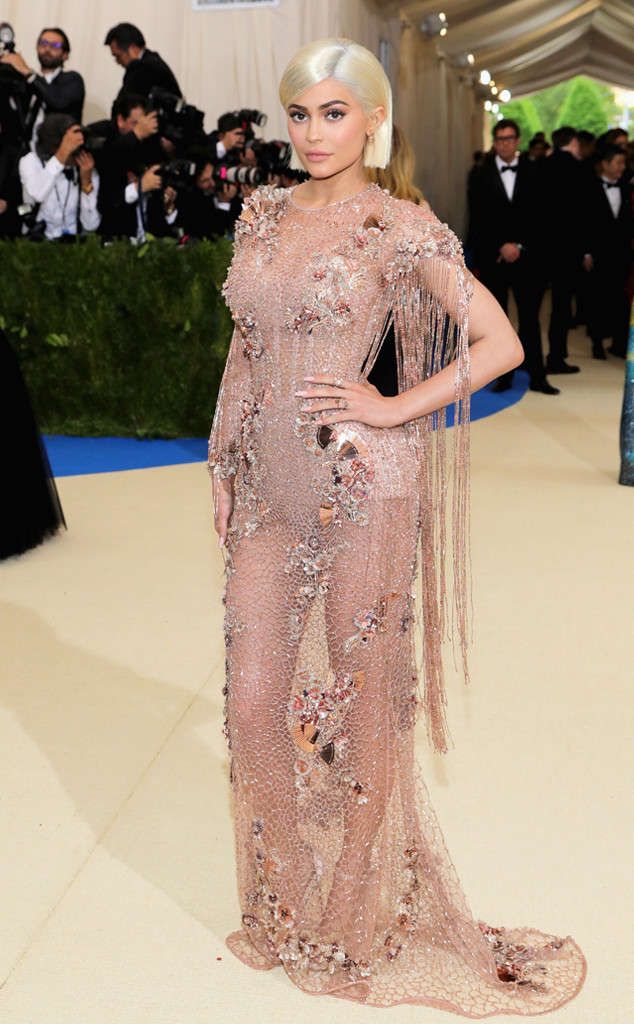 Kylie Jenner in Versace
This look isn't too far from last year's (which actually ended up on my best dressed list). It's a cool dress, the fringe is a nice touch…but we see a lot of sheer embellished dresses (naked dress still going strong, I guess) so as much as I like it, I'm not blown away. (And of all the Kylie wigs, this isn't my favorite)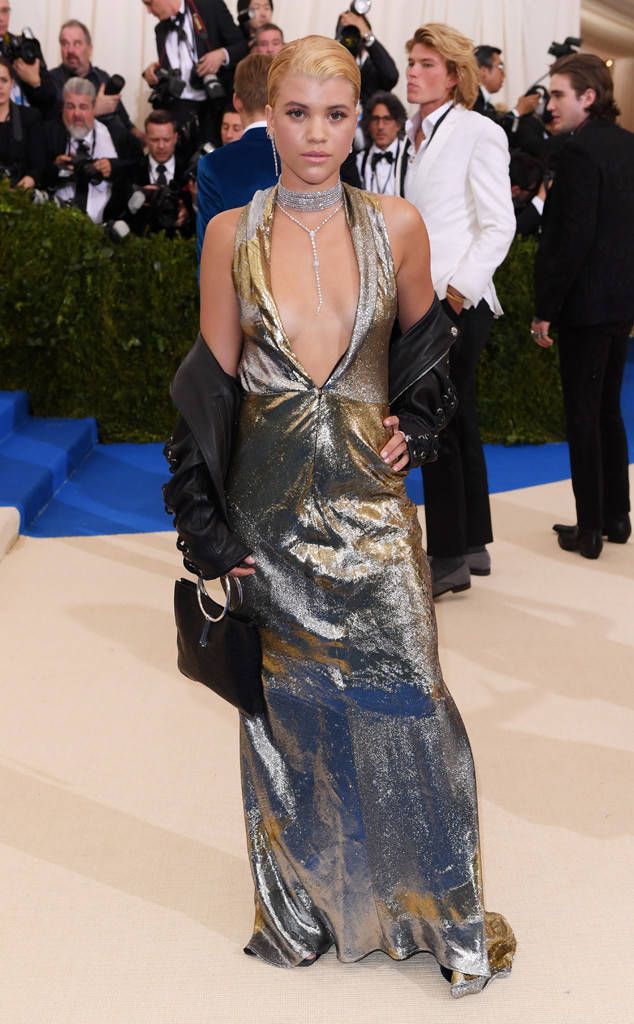 Sofia Richie in Topshop
This could have been super cool as I love a good liquid dress but the fit is so off (and that bag is AWFUL). Assuming this was custom as Topshop isn't knocking out metallic gowns left and right…I don't understand how the fit is so bad.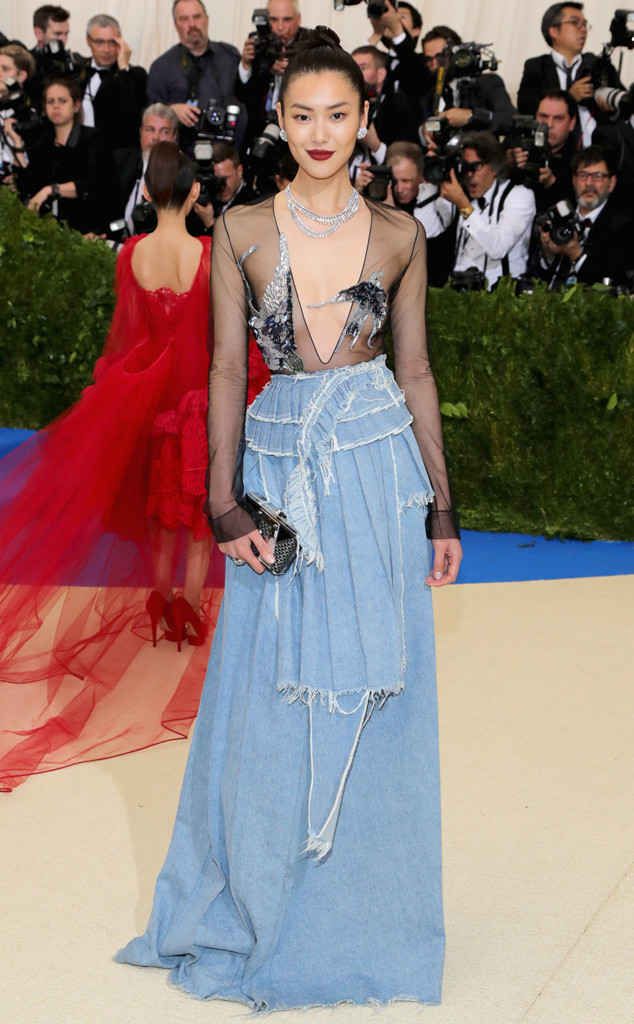 Liu Wen in Off-White
In theory, I should hate this (as it looks like a frayed hem denim maxi skirt which sounds just terrible). But I do love a good juxtaposition which this exactly is with the pretty sheerness and perfectly placed embellishments up top against the raw, casualness of the bottom. I initially had this on my best dressed list (*gasp*) but realized the jewelry is all wrong and I couldn't get past it. Don't you just hate when that happens?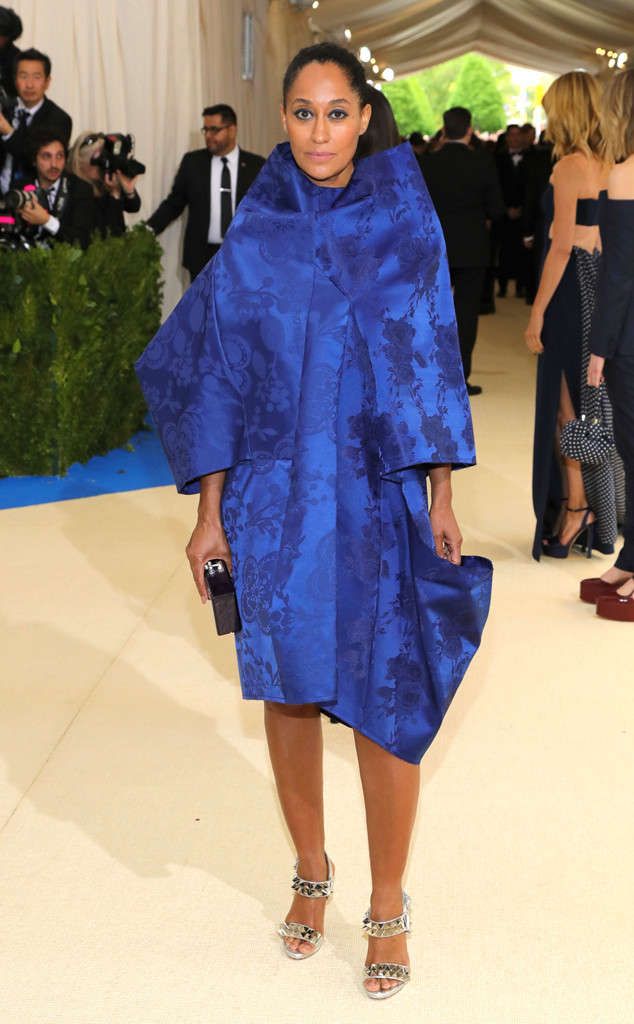 Tracee Ellis Ross in Comme des Garçons
Not a fan of the shoes but that is some damn good Comme!
Salma Hayek in Balenciaga
Boots are the new pants. Just you wait…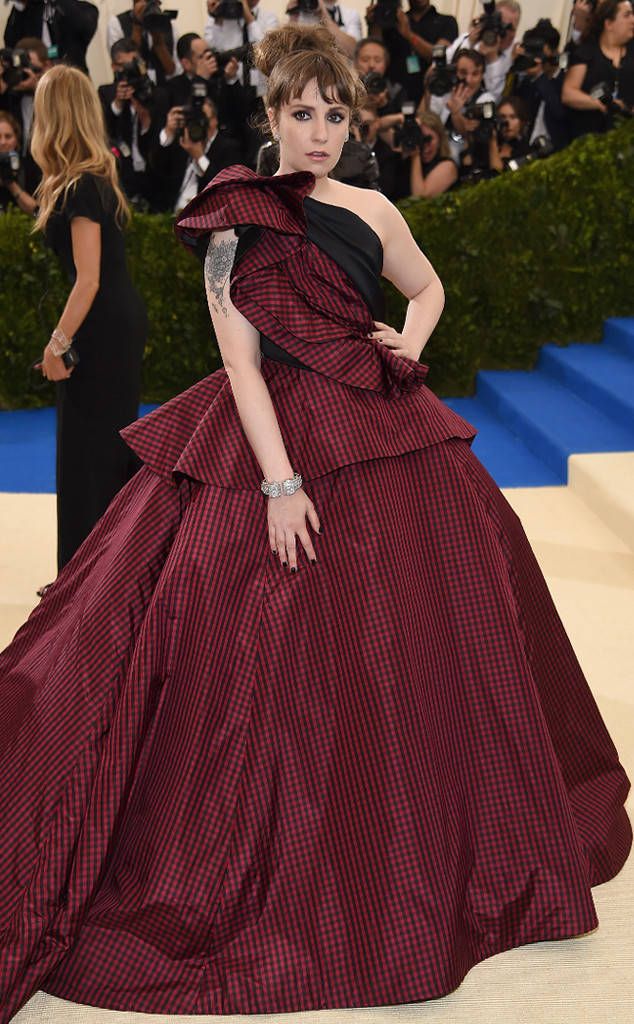 Lena Dunham in Elizabeth Kennedy
I really hate this dress on its own but she looks pretty amazing overall.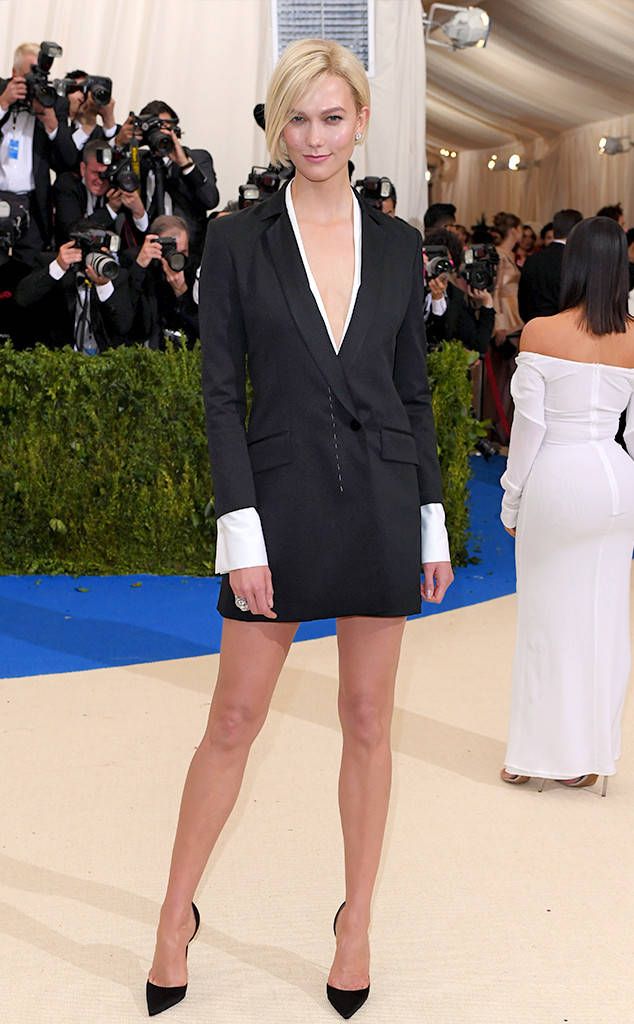 Karlie Kloss in Carolina Herrera
I'm down for a look that's a little business, a little party…but to me, this is way too much business. Plus, the hair and makeup aren't doing anything for her. It's rare when the models don't get it right but this was a huge miss.
Ruby Rose in Burberry
Like I mentioned for Zoe, I enjoy some good tattoos paired with a more feminine look. And as much as I want to like this, there's a little too much going on in the dress next to her tattoos. I don't hate it but it could have been better.
Mandy Moore in Michael Kors
As a whole, there's a lot going on here — the glove, the appliqué, the earrings, the pink eyeshadow…it's definitely a look. And I love everything about it. But I just wish it was on someone else (no offense, Mandy…Candy was my favorite song in 1999 though). Side note, this dress is cashmere…an odd choice for May but one I'd love to have come December.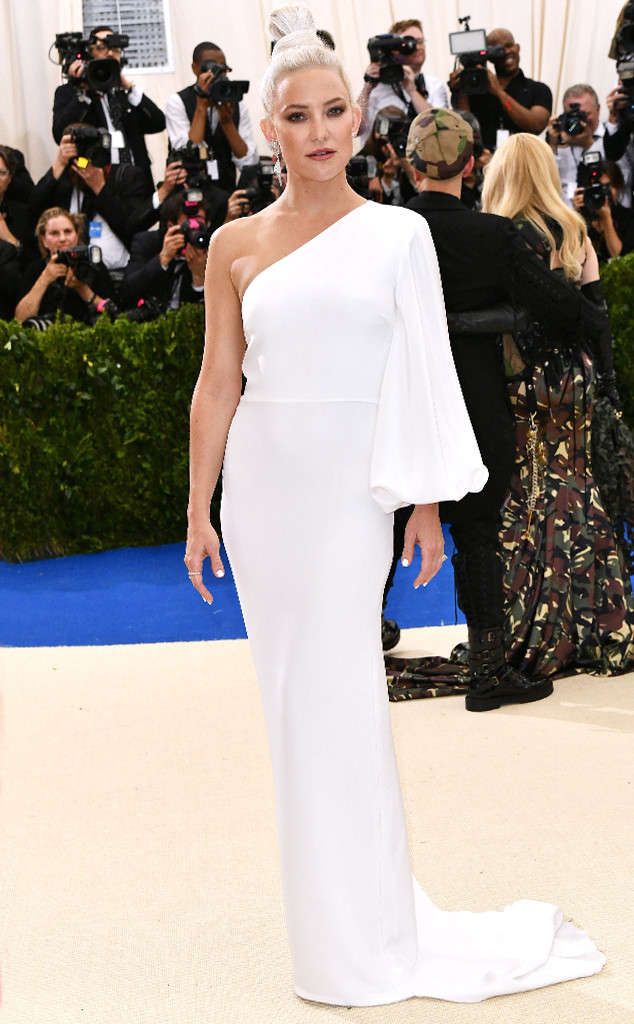 Kate Hudson in Stella McCartney
Meh.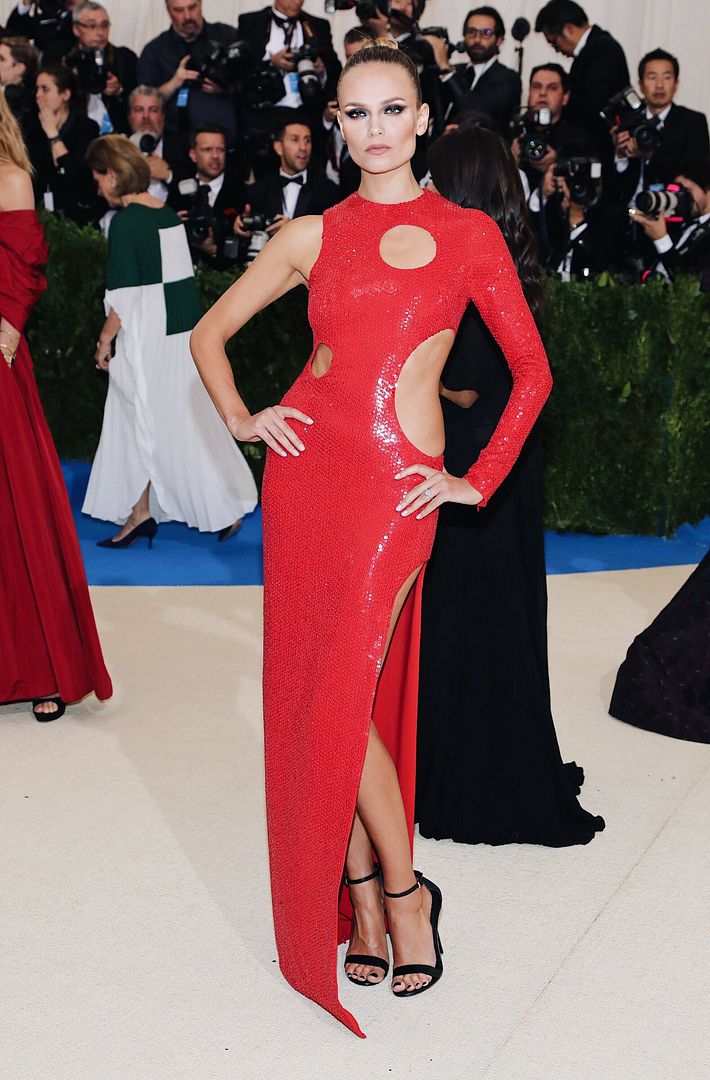 Natasha Poly in Michael Kors
Lots of one sleeve dresses last night, amiright?! She obviously looks incredible but red / sequins / cut outs just ain't my style.
Gwyneth Paltrow in Calvin Klein
I like the story behind this — that she wanted to pay tribute to her first ever Met Gala in '95 when she wore Calvin Klein. But I wish she did something closer to that dress rather than a single strap pastel pink sequin dress (and with black pumps for that matter…why??)
Emma Roberts in DVF
Let's just say thank goodness for that pink stole…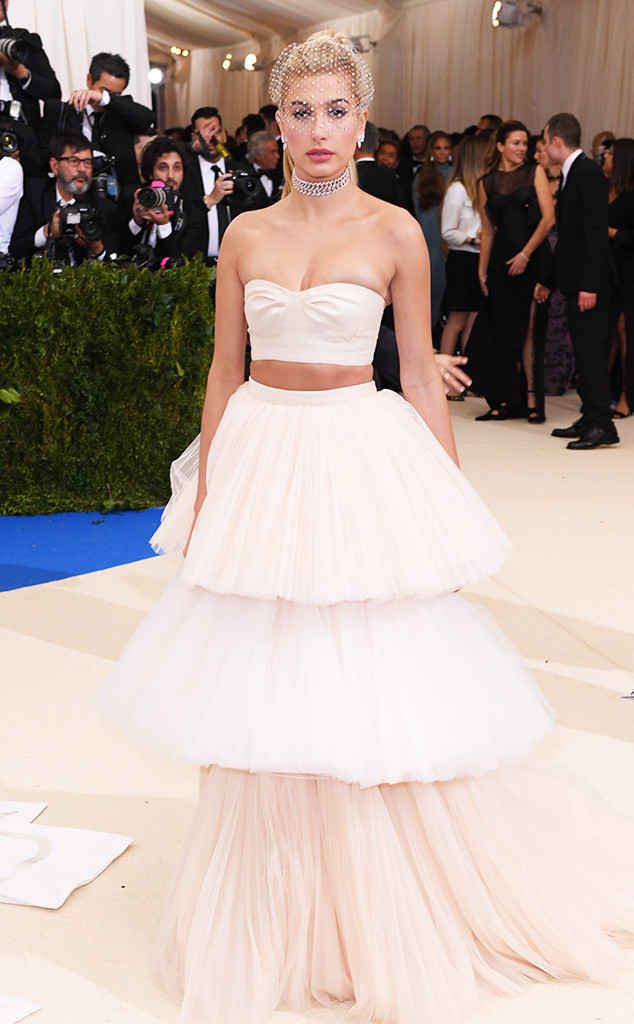 Hailey Baldwin in Carolina Herrera
I really wanted to like this, as from the neck up it's EVERYTHING. But the rest of it just looks like a wedding cake and it's not really doing anything for me (except making me want cake).
Gisele Bundchen in Stella McCartney
Can she ever do any wrong?
Hailee Steinfeld in Vera Wang
I feel so torn about her lately. I've mentioned in several red carpet posts in the last few years that something just seems so forced about her style (and when she first came on the scene as practically a child, she killed it every single time). Not sure if she's still figuring herself out but it all feels unnatural. And this is an awesome look…just not sure I love it on her.
Allison Williams in DVF
I had no idea who this was for a good 20 minutes. And she looks at least 20 years older so, there's that…
Dakota Johnson in Gucci
If you're going to do Gucci on the red carpet, do some CRAZY ASS Gucci snake / tiger / chiffon / embroidered shit on the red carpet. Not this mess of fabric…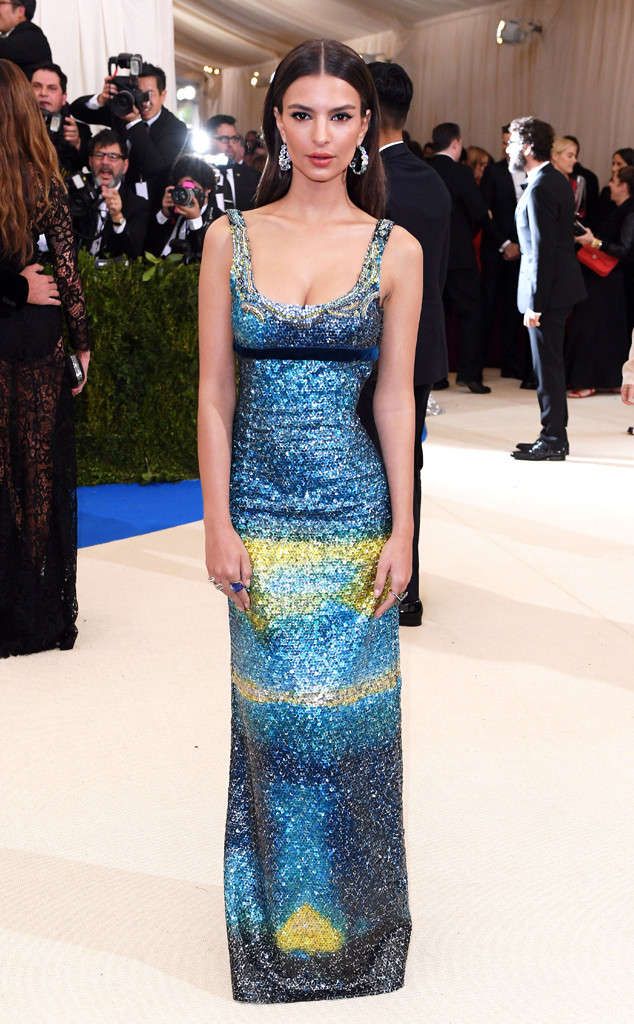 Emily Ratajkowski in Marc Jacobs
It's a little under the sea for my taste.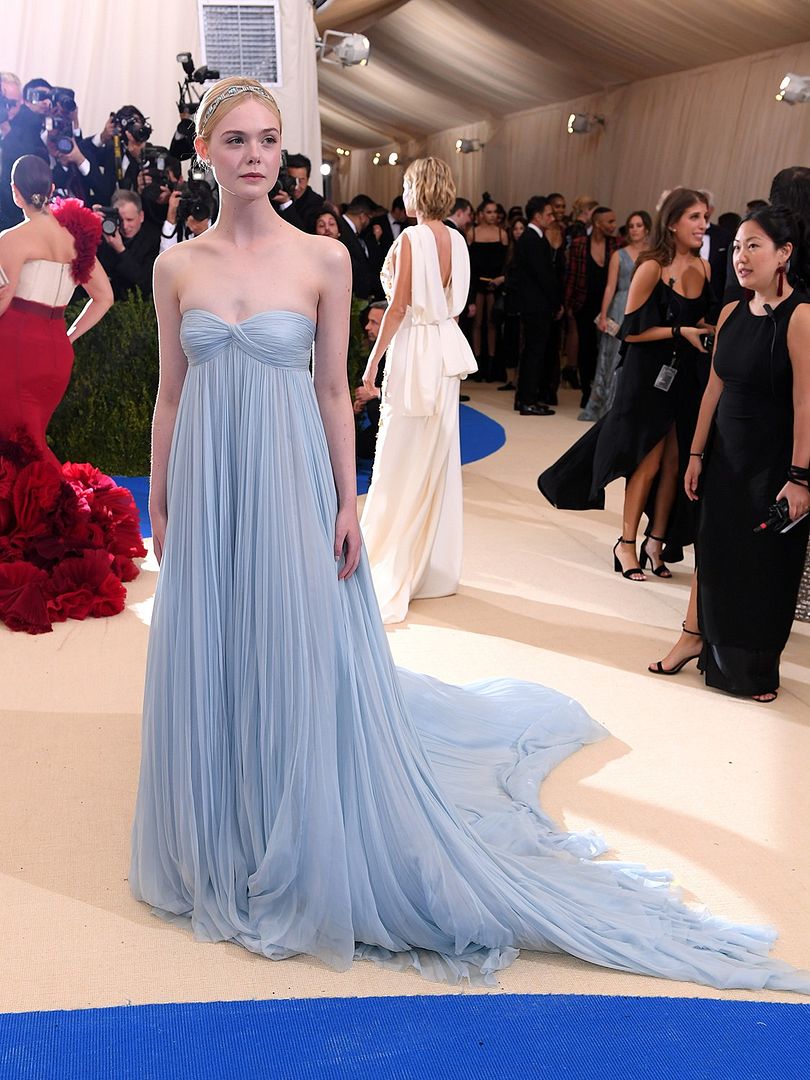 Elle Fanning in Miu Miu
No one does romantic like Elle Fanning on the red carpet. I'm not super excited about it but it will do!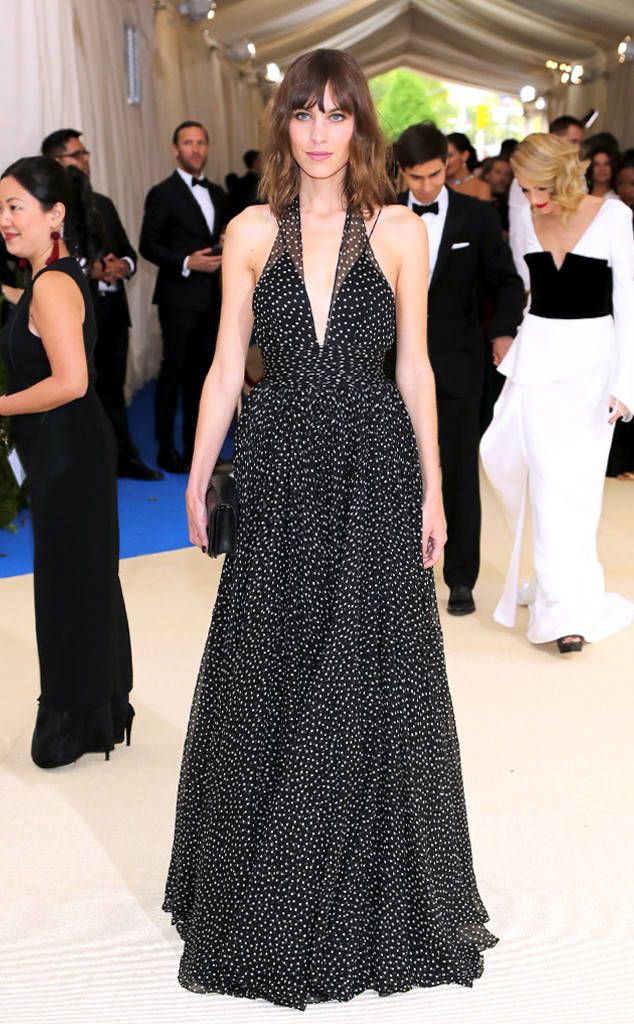 Alexa Chung in DVF
Uneventful.
Diane Kruger in Prada
This is one of those dresses that was probably much more exciting in person but in photos, it's just alright. It's no Cannes circa 2012, I'll tell you that…
—
Who do you think of the Met Gala red carpet so far? Be sure to let me know in the comments. More posts to come!
Photos via E! & The Cut 
You might want to check out...