So we already know who completely missed the punk memo last night, but we have to discuss those who tried…but failed. Not saying all of these ladies are on the worst dressed list, but their attempt at punk was so close…yet so far.
Beyonce in Givenchy by Riccardo Tisci
I feel like we saw this last year: Givenchy dress, long train, waits until she's the last arrival on the red carpet so she can have the steps to herself. Beyonce was pretty much the focal point of this event, so you better look like a bad ass. To me, she just looks okay. Solange really took it for the Knowles family last night. Sorry Bey.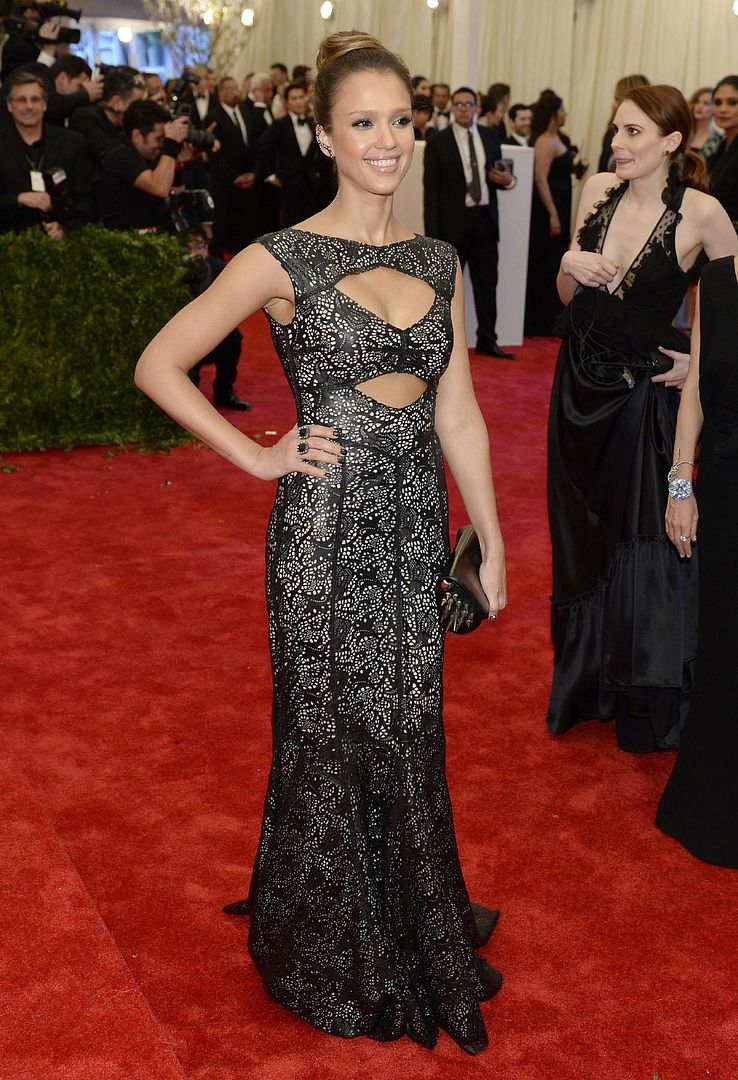 Jessica Alba in Tory Burch
Jessica Alba and Tory Burch are two names that are not associated with punk, however I appreciate the laser-cut leather and I applaud them both for a punk attempt. Bonus points for the ear jewelry (they're neither earrings nor ear cuffs). She looks stunning but my only complaint…I wish there was a little more edge.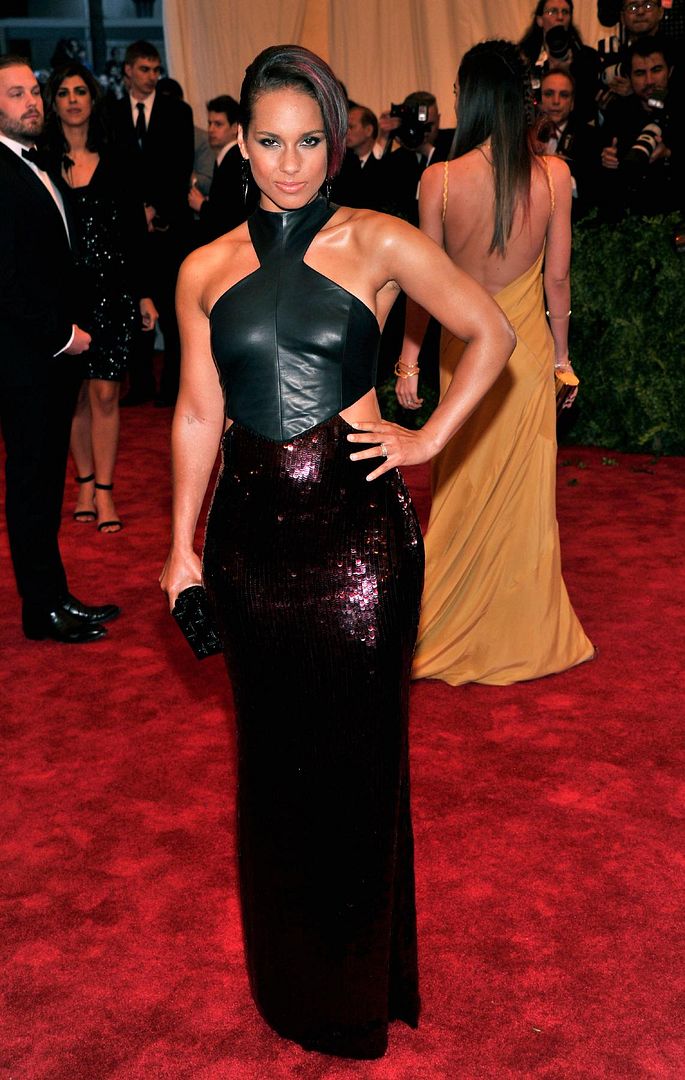 Alicia Keys in Jason Wu
This just straight up does not look good on her.
Dakota Fanning in Rodarte
Dakota definitely gets points for most unique (you have to see the back to really appreciate it) but I'm not seeing the punk here.
Emma Roberts in Diane von Furstenberg
I almost didn't even include Emma in this category because from far away I thought that was just a belt. When I looked closer I realized it kind of looks like a bunch of bullets and even if it's not I must applaud her for the edge. If that wasn't there, we'd have just another black dress. Just what the red carpet needs.
Carey Mulligan in Balenciaga
Carey took the easy way out…throw on a safety pin and call it punk.
Rita Ora in Thakoon
I actually love this look but because everyone knows she loves fashion and has such a unique style, I hold her to higher standards…and this JUST met them.
Allison Williams in Altuzarra
This is one of my favorite dresses of the night. Note that I said dresses, not looks. Is it wrong to say she's not fashiony enough to wear this dress? Well, I said it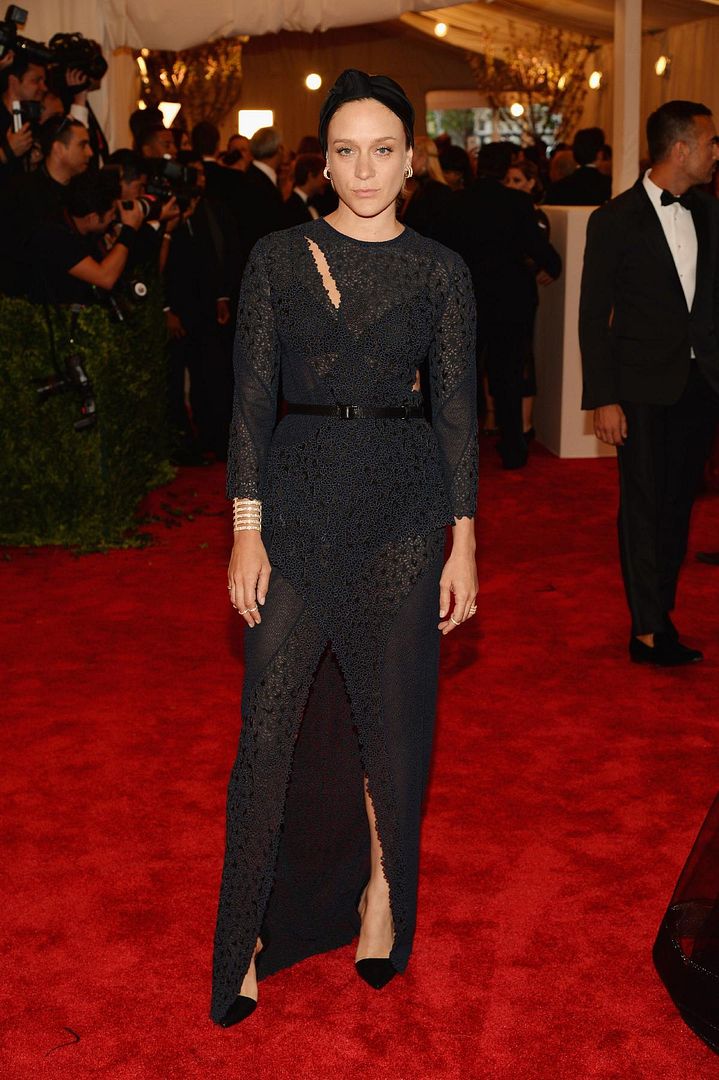 Chloe Sevigny in Proenza Schouler
It's Chloe. It's Proenza. And exactly what you'd expect when the two meet.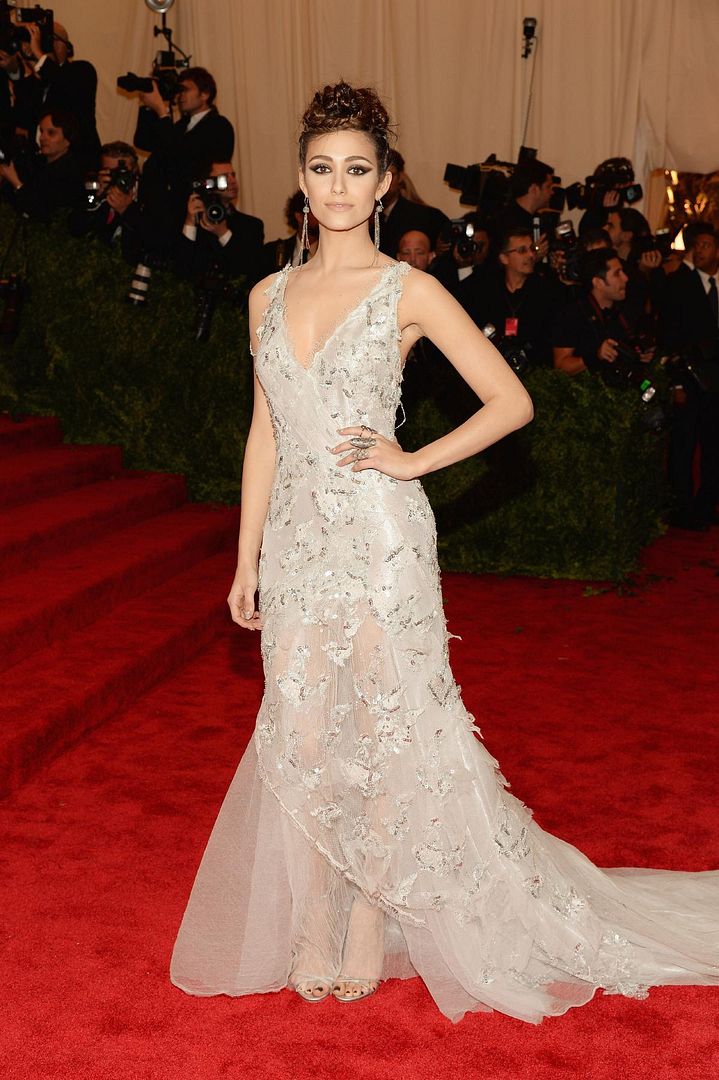 Emmy Rossum in Donna Karan Atelier
Gorgeous. I love the idea of a beautiful gown with edgy makeup and hair…but too many people went that route last night. However, Emmy had my favorite of that hair and makeup…plus I'm a huge fan of Shameless.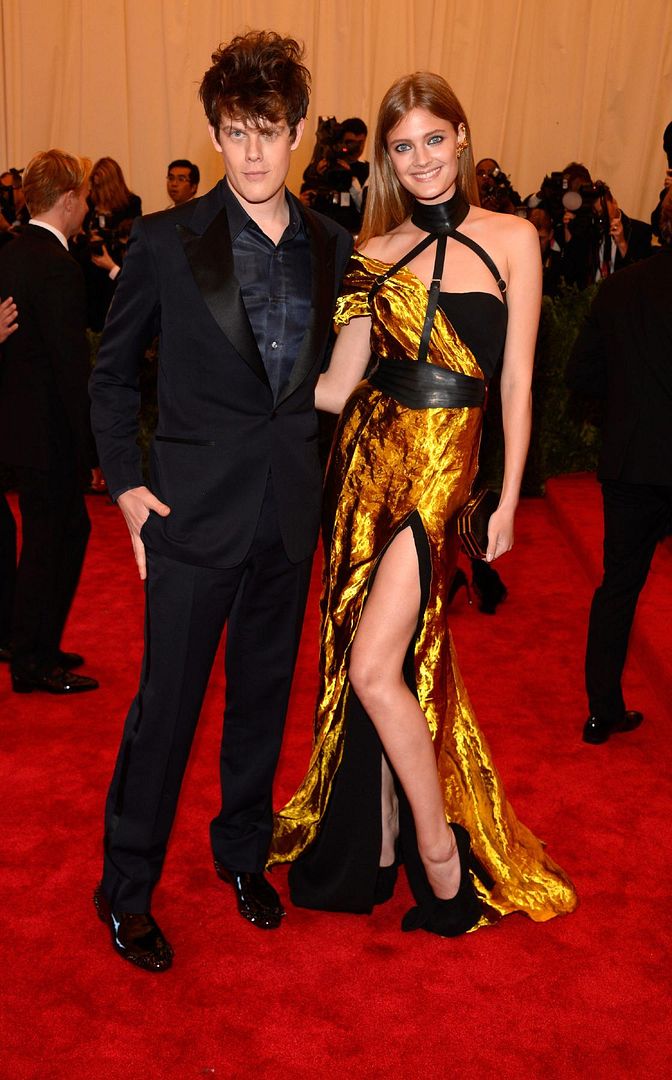 Constance Jablonski in Wes Gordon
(pictured with the designer)
That harness is fantastic and it's perfect with the dress. I don't know how you can be such a versatile model, wear a harness and not look the least bit edgy but Constance found a way. Not hating for her it (because she obviously looks incredible) but it had to be said.
—
Last part — the punkest of them all — coming soon.
Photos via The Cut & Styleite
You might want to check out...