I'm especially excited about this month's Chi City's Most Stylish because I recently had the pleasure of working with him on my latest project with Ford Models. He has style like no one I've ever seen in Chicago (or anywhere for that matter) so I knew this series wouldn't be complete without this talented stylist.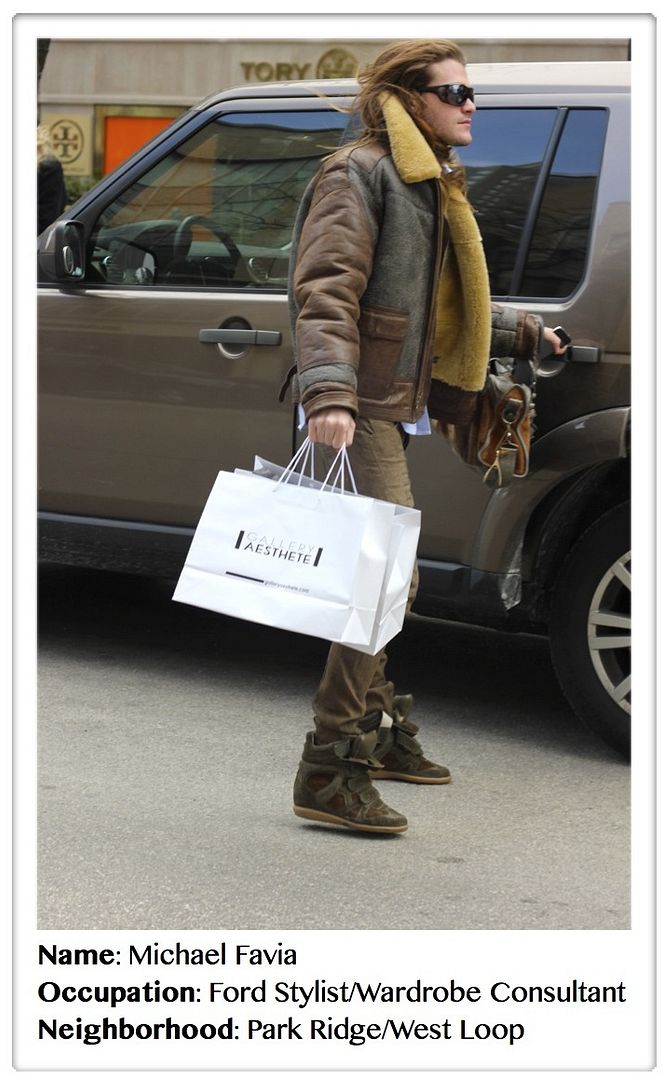 I met Michael while shopping at Nordstrom last year and I was instantly intrigued due to his white Chanel bag. Not in a shallow way (okay maybe a little bit) but I've never seen a guy rock a Chanel bag…so I knew we had to be friends.
His personal clients include everyone from New York Times best selling authors to influential philanthropists and his work has been featured in publications like O Magazine and Sheridan Road. So in a world where everyone's a stylist these days, Michael is the REAL DEAL. And he has great hair…
So let's chat…
What's the best part about your job?
Looking at really beautiful people in expensive clothes. Shallow but true.
When you were a kid, what did you want to be?
Annie Lennox or Picasso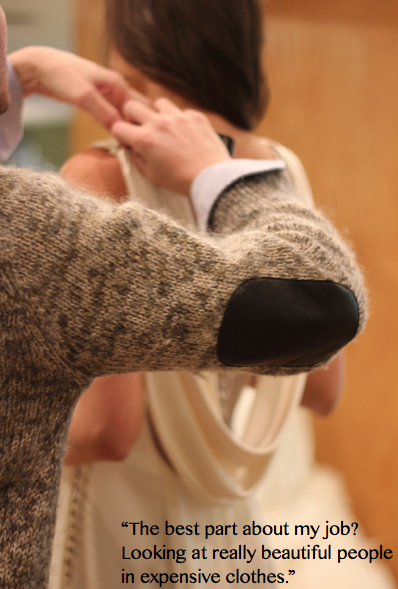 What's your favorite thing about Chicago?
Big city with a small town feel; best of both worlds. Plus, it's home.
What do you love about your neighborhood?
I love having a backyard in Park Ridge, but I also enjoy all the great food and art in West Loop.
Advice to out-of-towners?
There's more to Chicago than Michigan Avenue. Remember that.
What do you think of fashion in Chicago?
We have some of the best retail stores I've ever been to [see Michael's go-to's at the end of the post]. And have you seen the women who lunch in Gold Coast? Classy, impeccably dressed…now that's my kind of people-watching.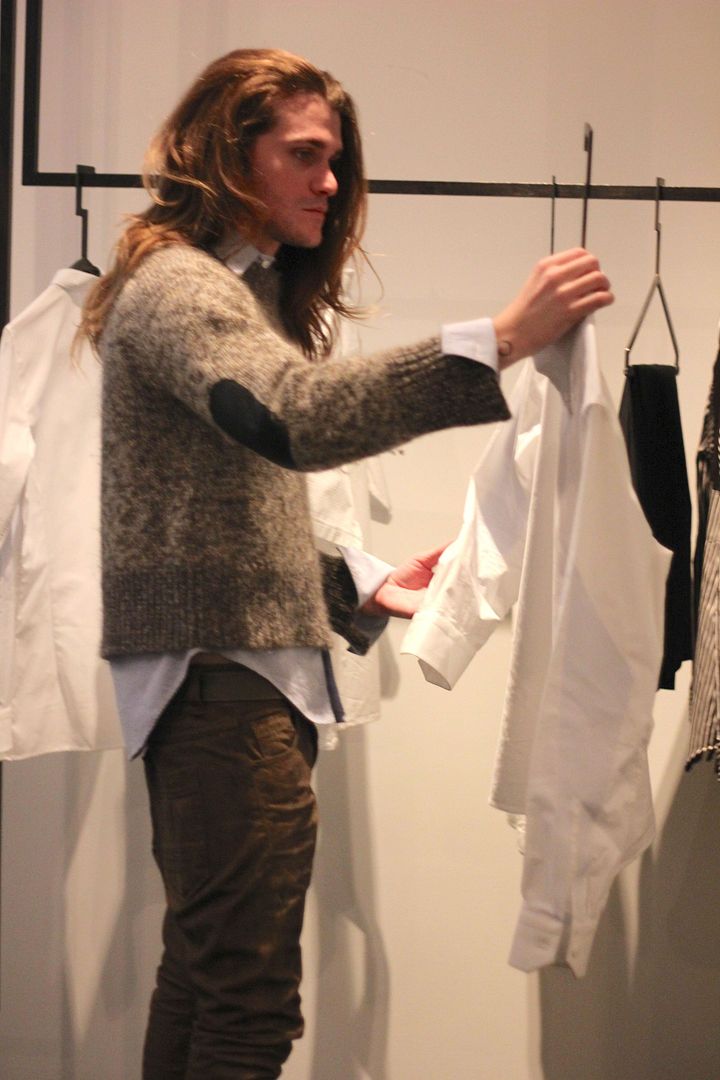 What impact does fashion have on your life?
Being a stylist, it's something that's part of both my work life and personal life. I not only get to dress myself everyday but I have the opportunity to get creative with how I dress others.
If you had all the money in the world you'd wear…
Lots of diamonds. And while we're at it, as much Celine, The Row, Givenchy, Chanel, and Tom Ford as possible.
Describe your style.
Disheveled elegance. Coco Cobaine [Coco Chanel meets Kurt Cobaine].
I know you prefer womenswear but who, in your opinion, does the best menswear?
Rappers seem to do menswear best these days (see Kanye West, A$AP Rocky and Lil Wayne). They all have very different styles but I love what they're doing and how they maintain a classic, refined look while being super creative and unconventional.
Michael's Chicago Go-To's:
STAY: Public, Waldorf-Astoria (formerly the Elysian)
SHOP: Ikram, Blake, Chalk (Evanston), Helen Yi, Gallery Aesthete, George Greene, RSVP Gallery, Apartment Number 9
EAT: Au Cheval, iNG, Next, RL, Ikram (cafe), Ada Street, Big Star, Smoque, Logman & Eagle, Little Goat, Saigon Sisters, La Scarola
—
You can view Michael's portfolio here, and be sure to follow him @michaeljfavia on Twitter and Instagram.
You might want to check out...