Sometimes I mix, rarely I match (although I kinda did here). Today I make miracles happen and do both at once.
And by miracles, I mean finding two Prova pieces that just so happen to have a little star action going on.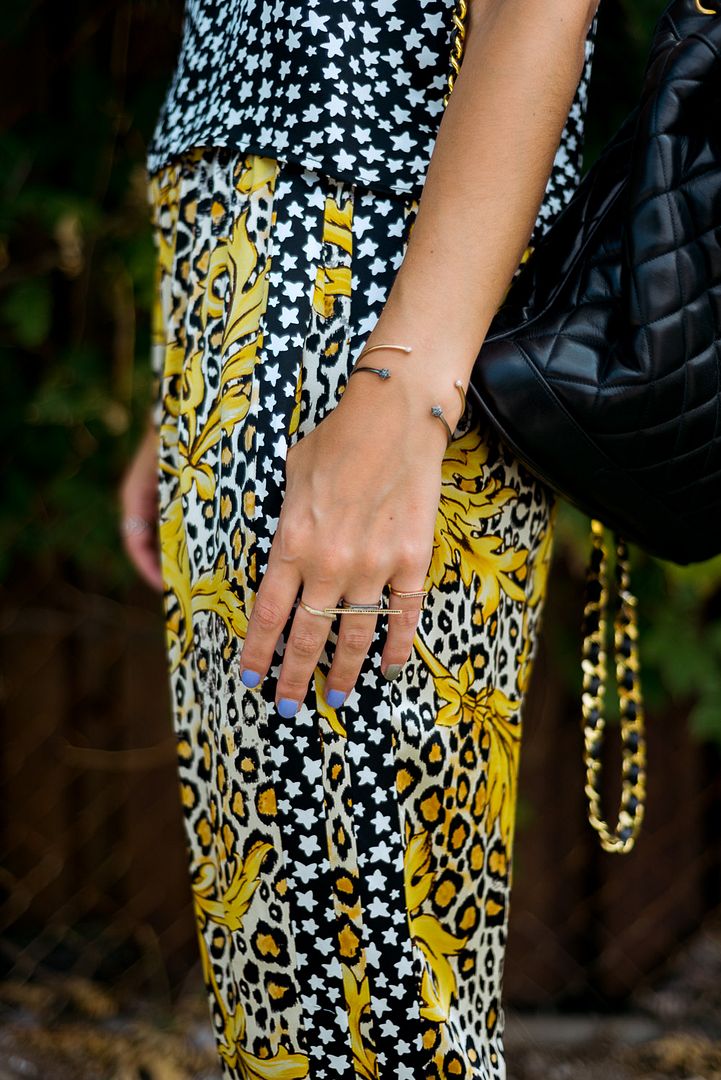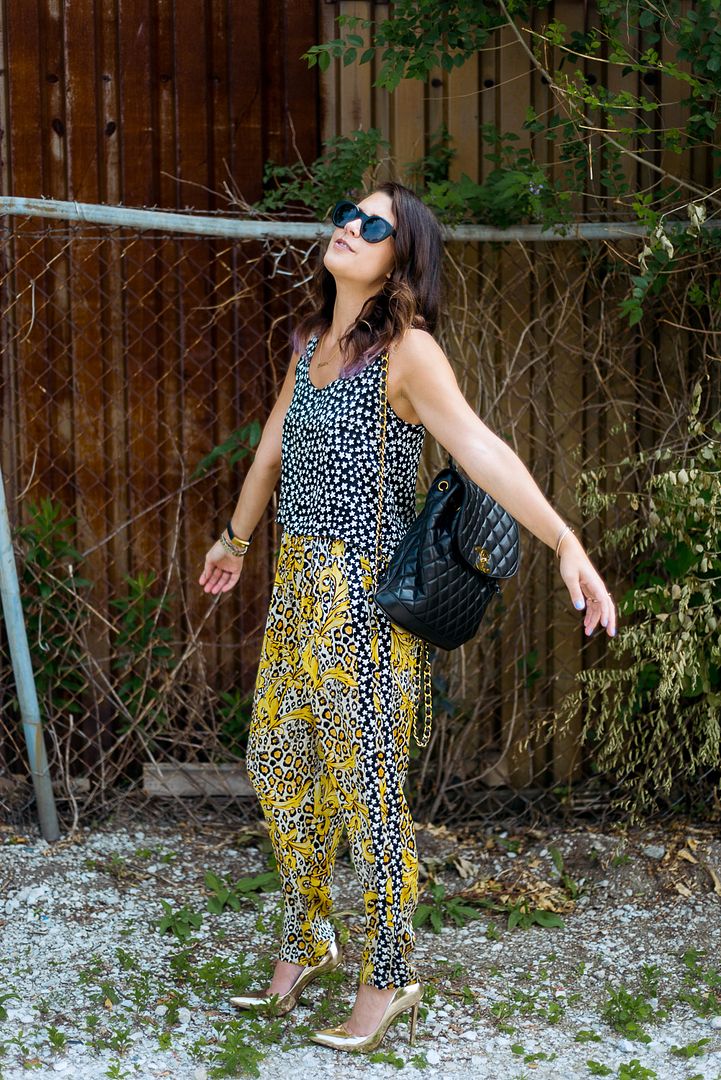 Holy front pack!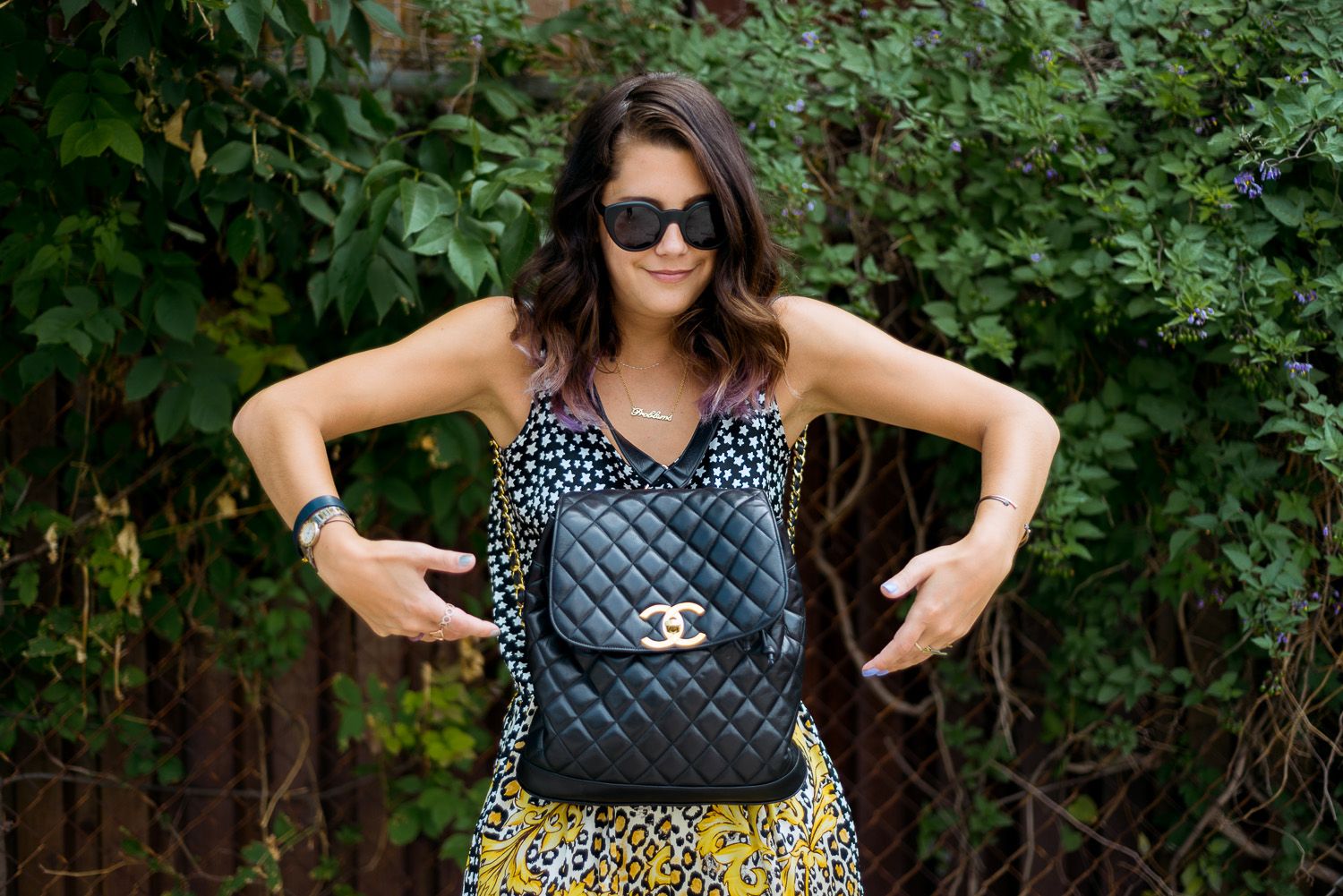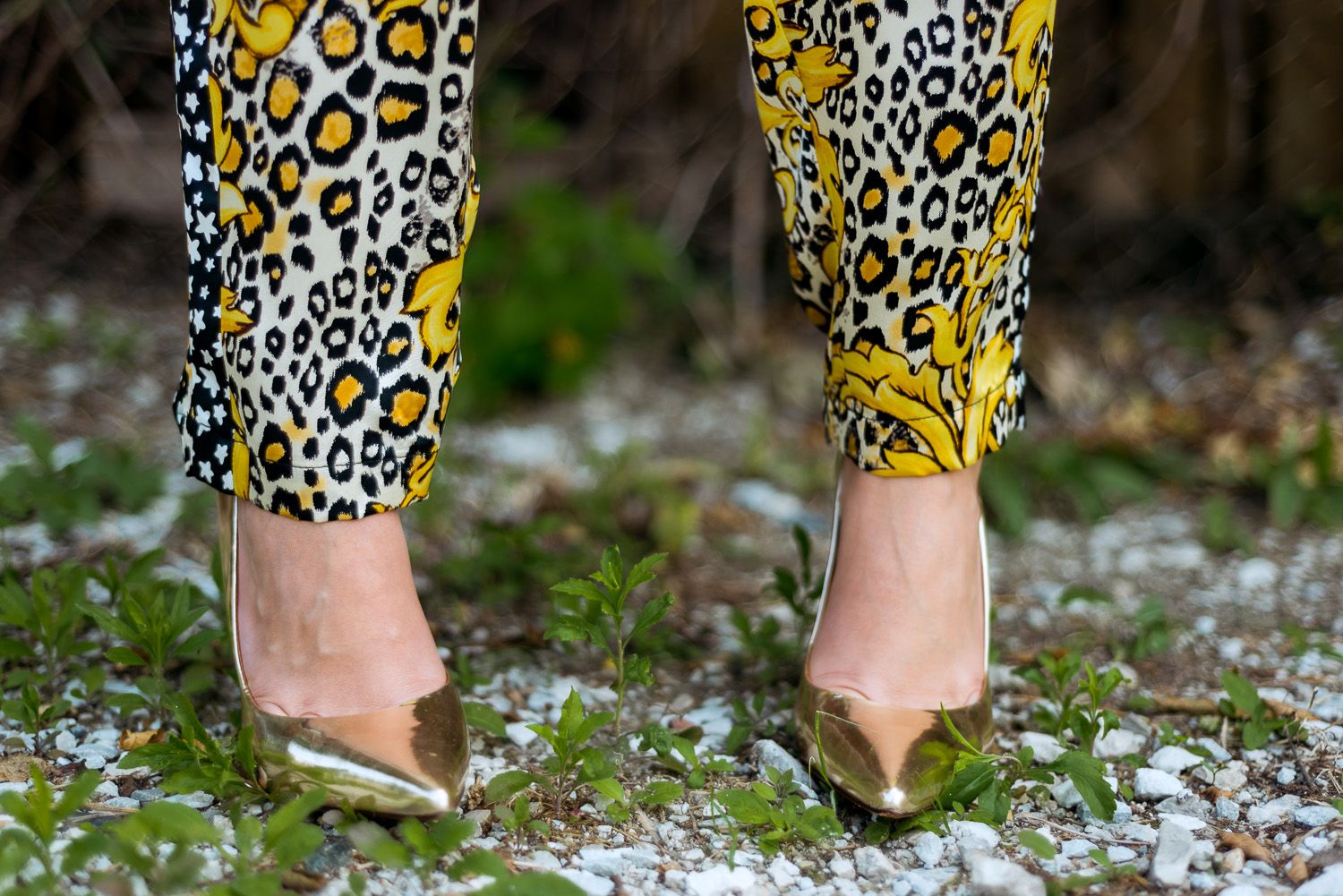 WHAT (am I wearing):
Shirt: Prova. Pants: Prova. Sunglasses: Zac Posen x Illesteva. Shoes: Schutz. Bag: Chanel. Rings: [almost all] Dana Rebecca. Bracelets: Dana Rebecca, Celine. Necklaces: Dana Rebecca, House of Waris.

WHY (am I wearing it):
Great question. Why am I wearing this crazy outfit? Well first of all, I like the ideas of mixing and matching so if I can get away with both at once then so be it. I wore this outfit to the NoMi garden party last month and I thought I'd give it another go. I decided on different shoes this time because I just got these Schutz heels at the von Z opening last week. I actually prefer the rose gold with this look as opposed to the black Valentino heels I wore previously, so that all worked out quite nicely. To my knowledge, von Z is the only Chicago boutique that carries Schutz and with it being my new favorite shoe brand, I'm pretty pumped about that. Although last time I wore this outfit I opted for a clutch, I actually kind of like it better with a backpack. Not sure why because essentially I'm wearing glorified pajamas with heels and there's no reason why a backpack of all things would pair well with that…but regardless, I dig it. In September I wrote about the Zac Posen x Illesteva collab so it's exciting to finally see them in real life. So exciting that I tried to resist the temptation when seeing them at space519 a few weeks ago…and because I have no will power when it comes to fashion (and food), you're seeing them on ChiCityFashion today.
And yes, my hair is [partially] purple.
WHERE (can you get the look):

Photos by Daniel Kelleghan
You might want to check out...