Hey fashion…you tell us to mix prints then you tell us to match prints. So really, what are we supposed to do here?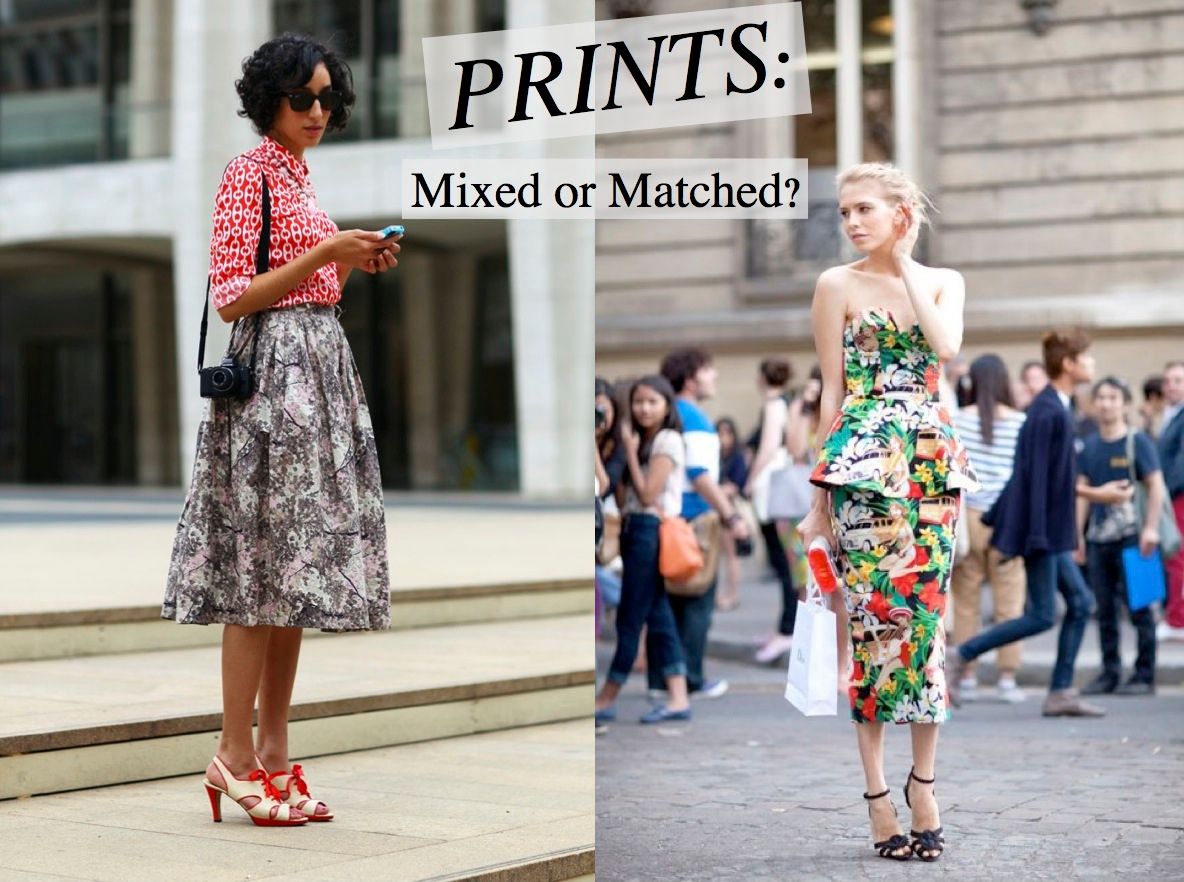 The obvious answer is — alternate daily. A printed shorts suit one day, an array of florals, stripes and polka dots the next. And so on. But when it comes to prints, HOW to wear them isn't always so obvious. Can I really wear two different floral prints at once? Do you really think I can get away with abstract-print on abstract-print? The answer is YES…as long as you keep the rest of your look relatively simple. Whether you're mixing or matching, definitely choose one. For example, I wouldn't wear a matching printed suit with a different printed top. I LOVE prints…but when you go overboard, you look like you got dressed in the dark. And that's never a compliment.
Because I understand the difficulty of choosing prints wisely, I put together some looks that should help you in the print department. First up, matching prints.
If you're not a matcher, and more of a mixer, I got you covered in that department too. And just because…I threw in some printed accessories too. Like, why not? Here's some ideas for mixing prints.
Prints are fun. Fashion is/should be fun. So whether you mix prints or match them, IT'S A DAMN GOOD TIME. And if you just can't get enough, shop all my favorite printed picks here.

So, are you team mix or team match? I'm trying to get this as trendy as team Edward and team Jacob…even though Twilight is so last season.
Street style photos via STREETFSN & LUXO
You might want to check out...