Ever curious to see some of the most well-known fashion folks and pop culture phenomenons in sequin t-shirt or doll form? This might not make sense until you keep reading, so you should probably just keep reading…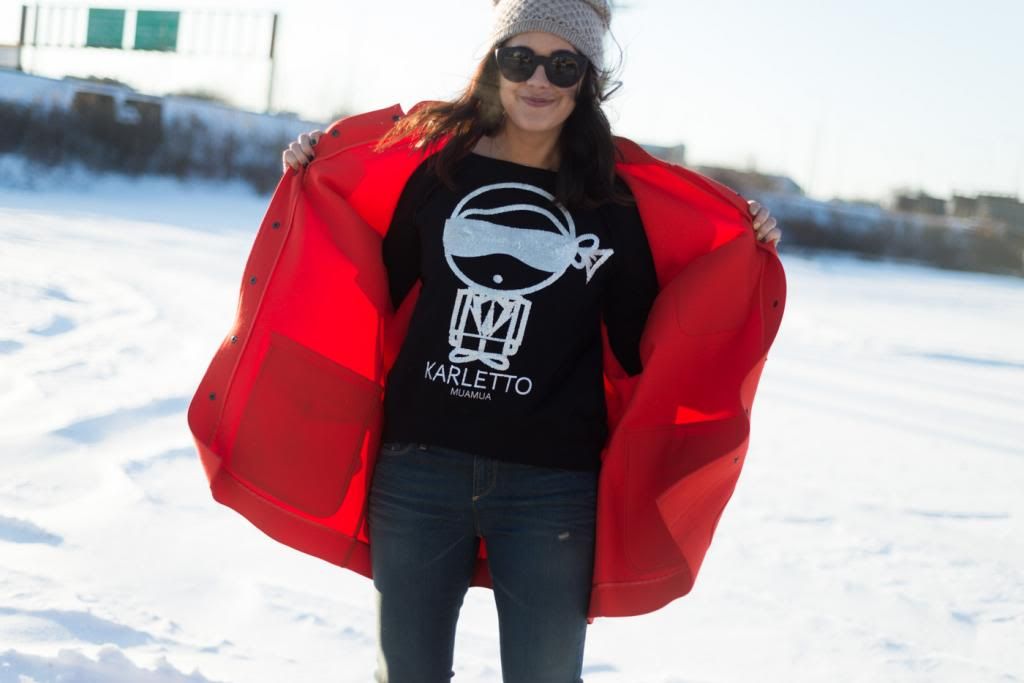 I've never heard of a company who specializes in dolls but also make killer sweatshirts and t-shirts…which is why it's pretty cool to know about Mua Mua. I first found out about the brand at space519 (where I seem to discover pretty much everything these days) last Fall and if you know my feelings towards quirky t-shirts and sweatshirts you can only imagine how I feel about this (hint: it's pretty damn good…which is why this happened).
Not only can Mua Mua fill that fashion humor void we have in our lives (remember, fashion is fun!) with with Anna Wintour, Karl Lagerfeld, and John Galliano (scandal aside) like you've never seen them before, but you'll also see some non-industry folks like Andy Warhol, Brad Pitt, Angelina Jolie (even the Brangelinas) and and Lady Gaga make some appearances. Now why is this important? It's not, but it does make for the perfect gift for any fashion and/or pop-culture enthusiast (whether that's someone else or yourself). Plus you have an option to wear your Mua Mua or use it as decor. Although I've only dabbled in some Karletto myself, I wouldn't mind having a few of these guys/gals around…
Can you guess who's who?
And if you thought these were funny — you should see their interpretation of Anna vs. Godzilla (seriously, who would win?)
So now let's make things interesting. You've already seen who you can buy in Mua Mua form but who would you like to see?
Not to diss my own job but how funny would a fashion blogger doll be (mini Celine bag included)? I also wouldn't mind 
Julia Sarr-Jamois
 in sequin t-shirt form (that I'd wear with bright sneakers just to honor her fabulousness).
You might want to check out...