Among all the black and blush you've seen me wear as of late, I thought I'd change it up for a minute (and not just by adding some color…).
I guess I wanted to change up the hair too. Although a half up knot doesn't seem groundbreaking (because it isn't), there's been less than a handful of times I've worn it in a style other than completely down…and this is one of those [rare] moments. Enjoy it while it lasts.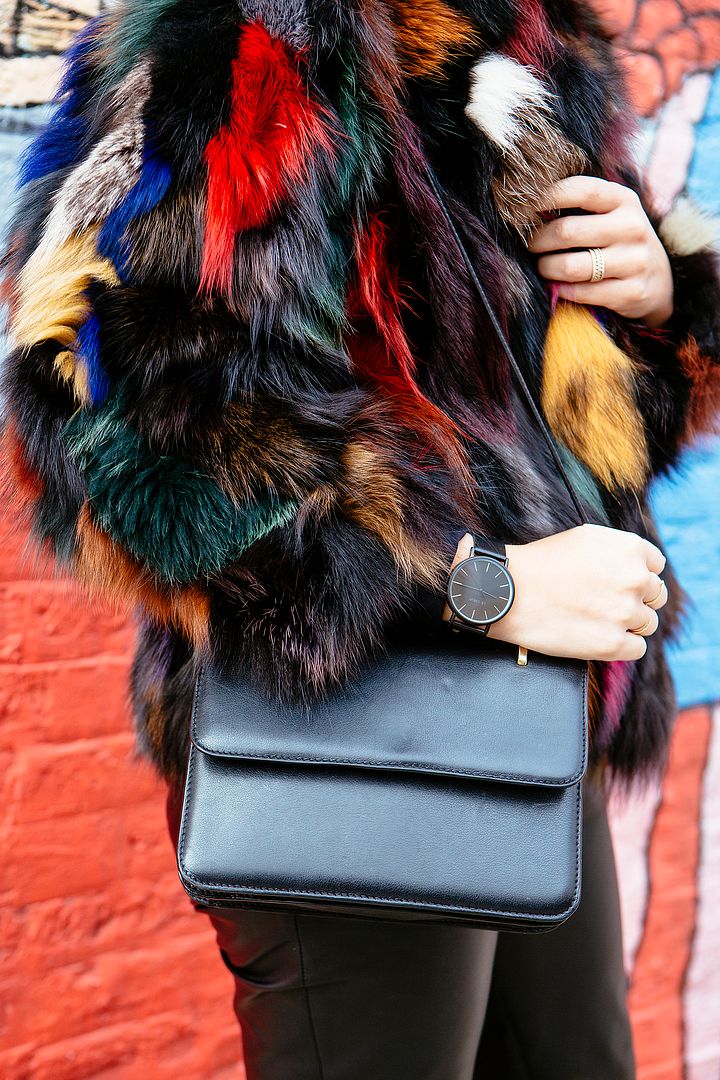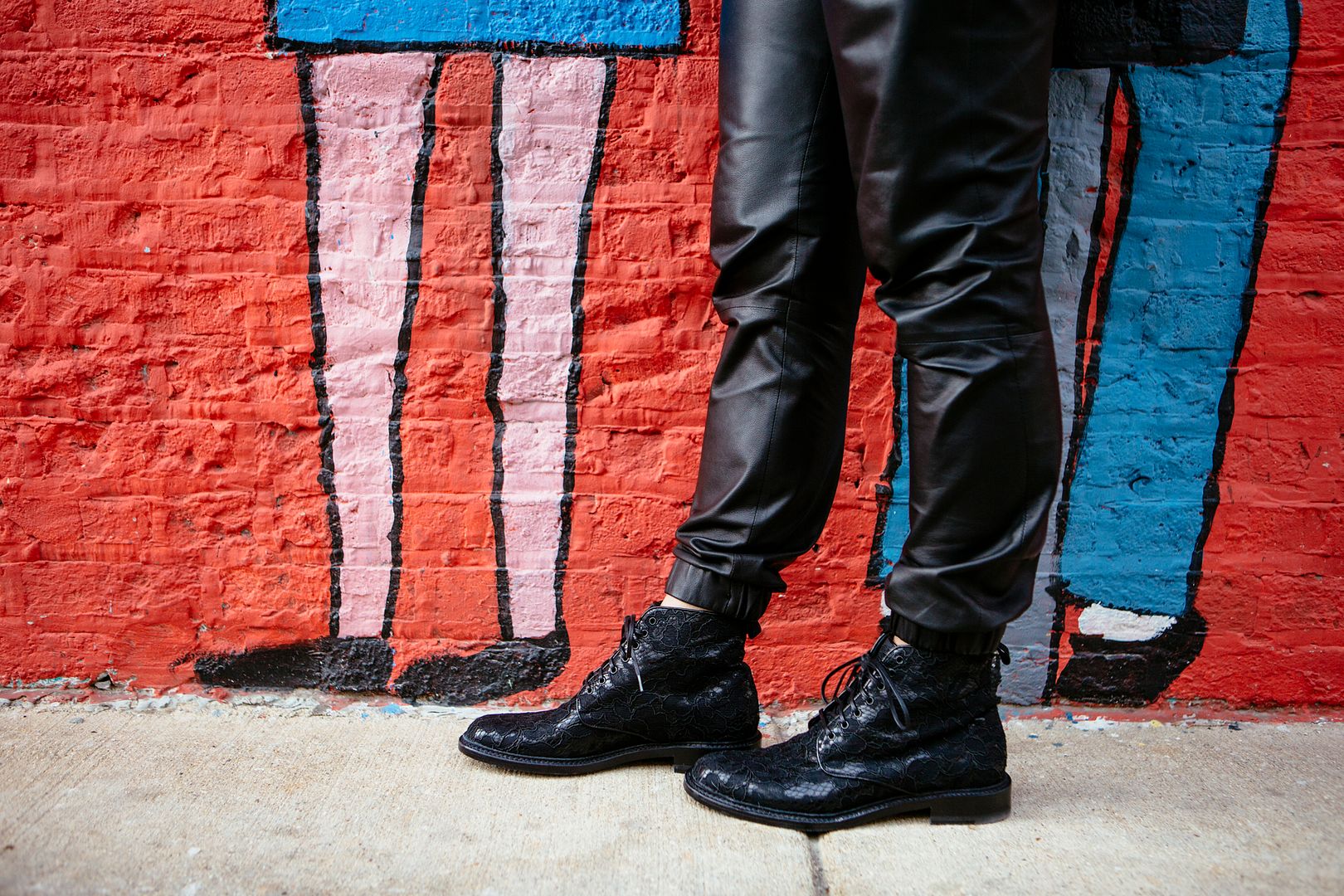 OH HEY, WE MATCH.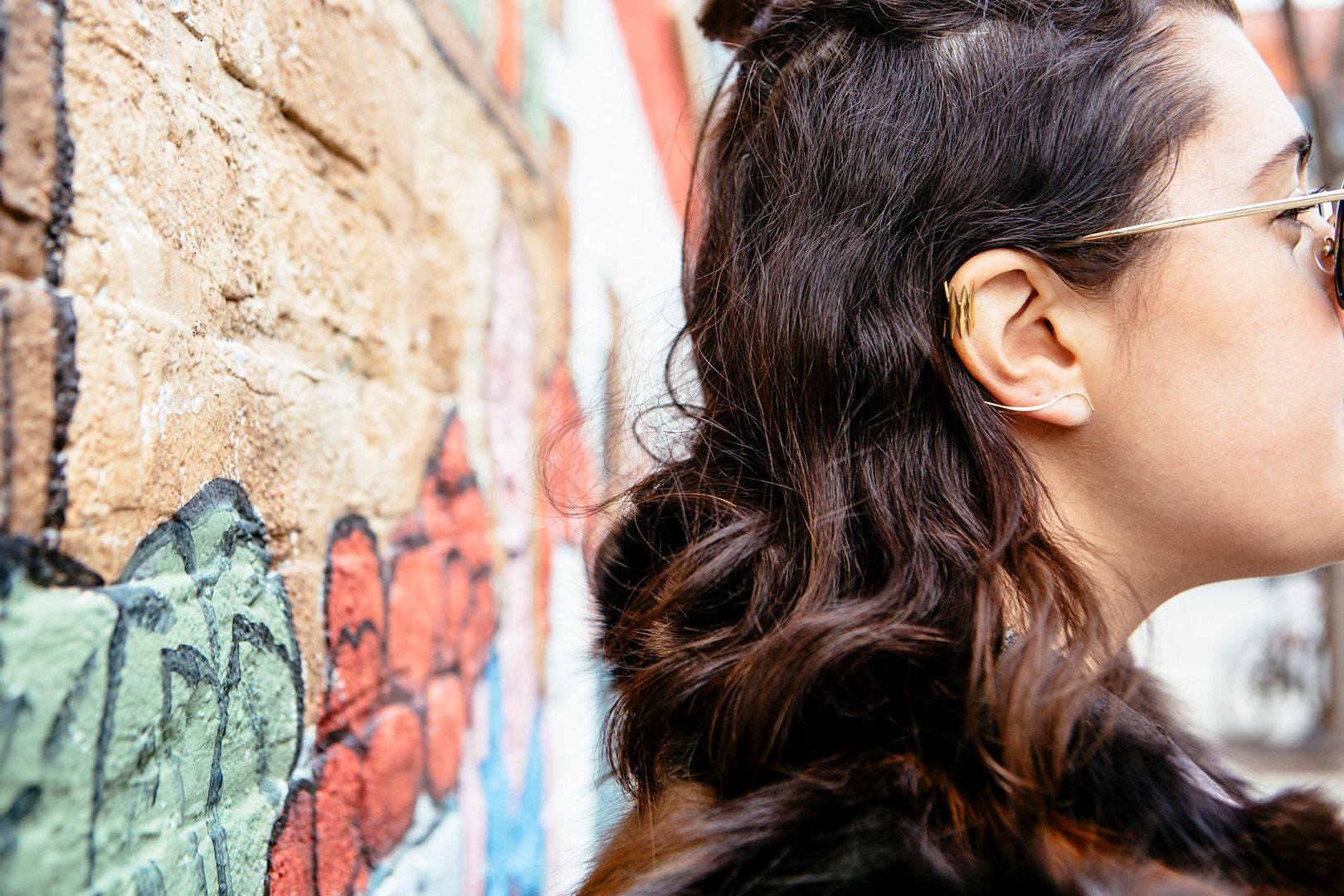 WHAT (am I wearing):
Coat: Unknown designer. Bodysuit: Margiela. Pants: J Brand. Shoes: Saint Laurent. Bag: M2MALLETIER. Earrings: Jules. Ear Cuff: Annelise Michelson. Necklace: Loren Stewart. Sunglasses: Celine. Watch: Le Coeur.
WHY (am I wearing it):
As you can imagine, this look started with the coat. And usually when I base an outfit around one thing, it tends to be a new piece I'm excited about. This is a case where it's not a new piece (this was another…might be a multicolor coat thing) but I am excited about it. I got this coat from eDrop-Off when I was working there in 2010(ish). It was actually the first thing I ever bought from there…and definitely not the last. It is quite a statement, which is why I kept the rest of the look minimal — my usual bodysuit, leather joggers (because why not?) and some lace boots (actually the only new part of this look). Now I'm not totally sure why I was digging this hair style (I surprisingly was having a good hair day…why mess with it?) but that coat, paired with a lip and some extra funky ear pieces…I was just feeling the whole thing! The second I put on that outfit…I knew I was going to do something a little different [at least for me] from the neck up (mostly from the choker up…I always wear that damn thing). When it came down to it…I thought it all just worked. And isn't that a great feeling? When it just works (and when it does, YOU have to WERK).
WHERE (you can get the look):
Photos by Heather Talbert
You might want to check out...