First it was all about the arm party, then it was seeing how many rings you can fit on each hand (or even each finger). We've also had a moment of layering necklaces but right now it's all about those ears. So let's talk about those strong ear games. Shall we?
I've mentioned before that I try not to adapt to trends too quickly but I've been pretty consistent with the jewelry trend wave…whether or not I like to admit it. Although I'm no longer stacking bracelets or wearing a ton of rings, I got on board with ear cuffs right away (and I'm already pretty much over them), then ear jackets…and now we just can't get enough of these ears full of dainty jewels.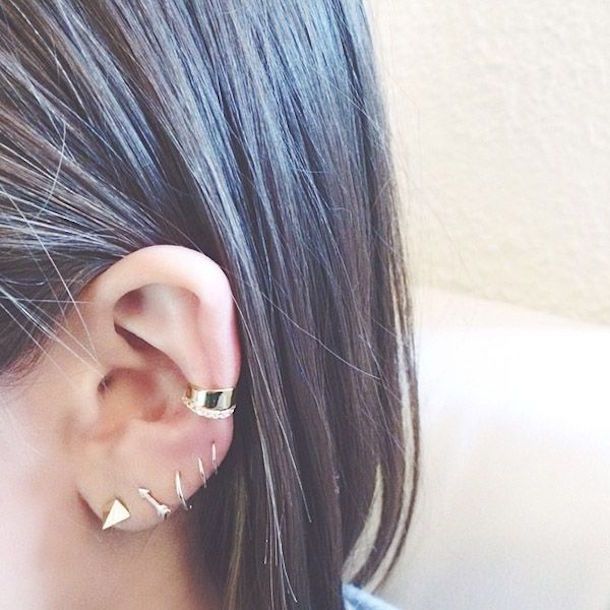 And that's just the way jewelry has been moving in general — it seems like dainty has really been winning the last two or three years. Although Givenchy is on board with multiple piercings, dainty is not exactly how I would describe Fall 2015.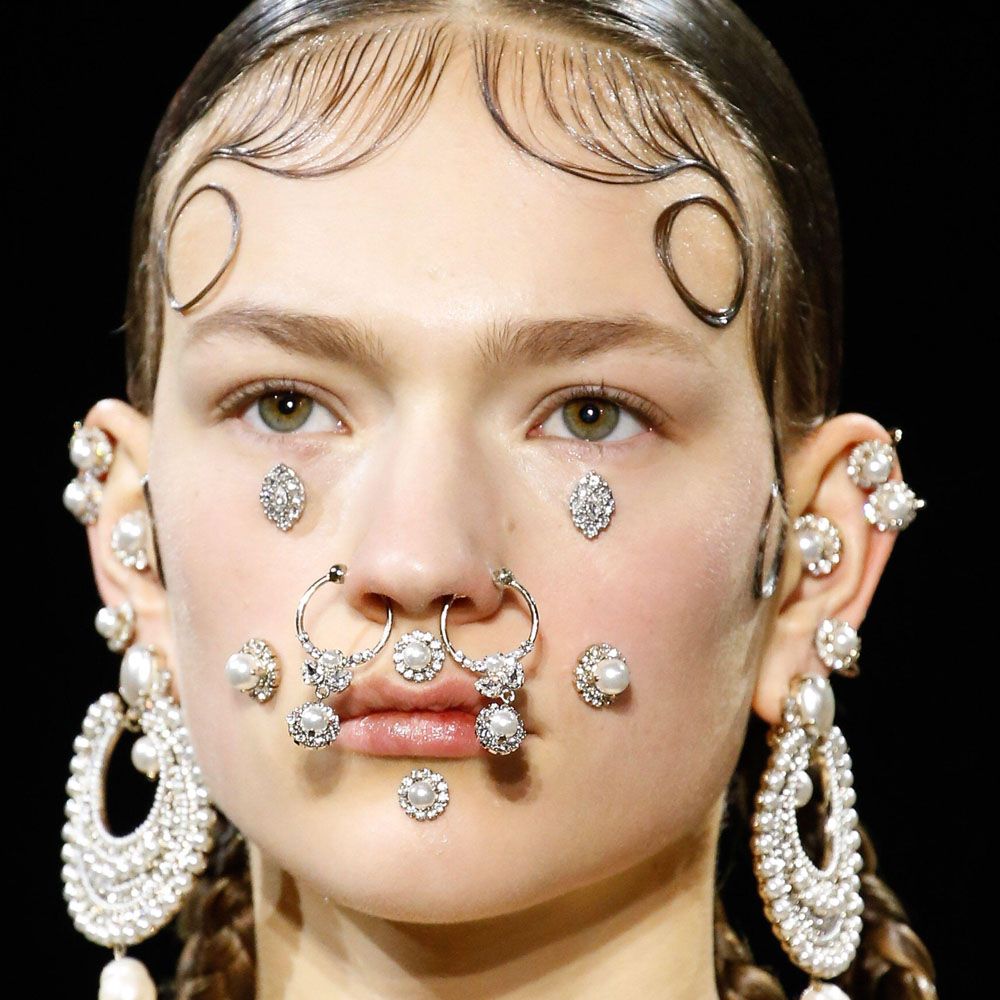 So you would think that if you want to rock multiple earrings that you need multiple piercings, right? Well, you're sort of right.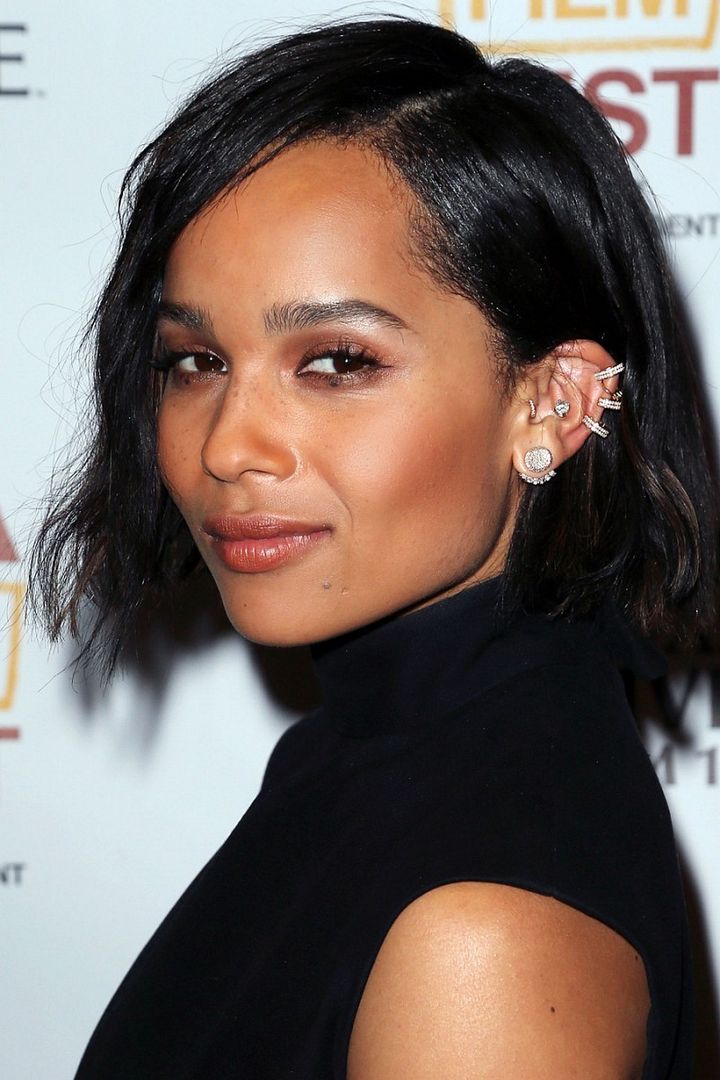 If you want to achieve this type of look, you need some piercings…but for the side cuffs, most of those don't require any ear punctures at all. Yay!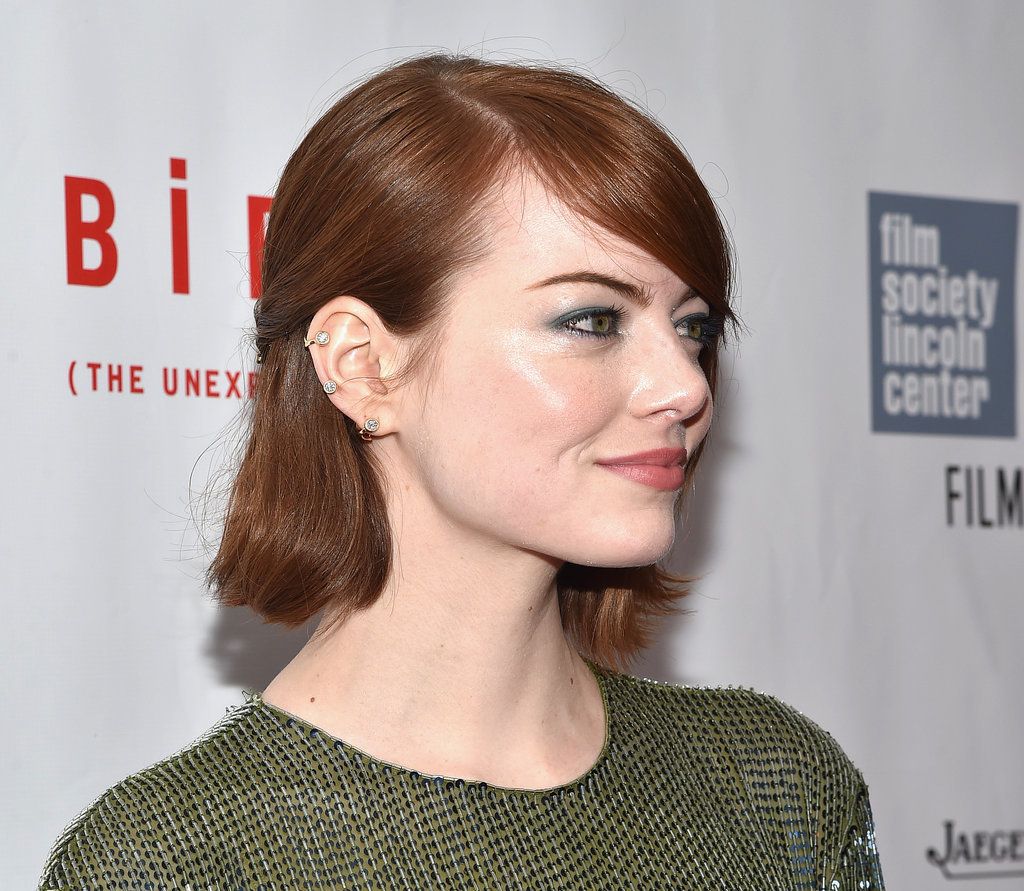 BUT there are many earring styles now where you can totally fake it (and I even included some you can shop at the end of this post).
In case you're dying to know my earring story (because I know you are), I've had both my ears triple pierced since high school. And I did triple pierce my own ears…don't ask me why. However, one of those triples closed up so I got it re-pierced when I was in LA in the beginning of this year. Surprising to me, the girl who did my piercing said I did a pretty good job back in the day (it was just slightly off center…not bad for a 14 year old). Now I'm back to three on three and I rarely change out my current combination of Loren Stewart / Ivy & Liv on the left and Elise Dray / Gabriela Artigas / Catbird on the right (see below).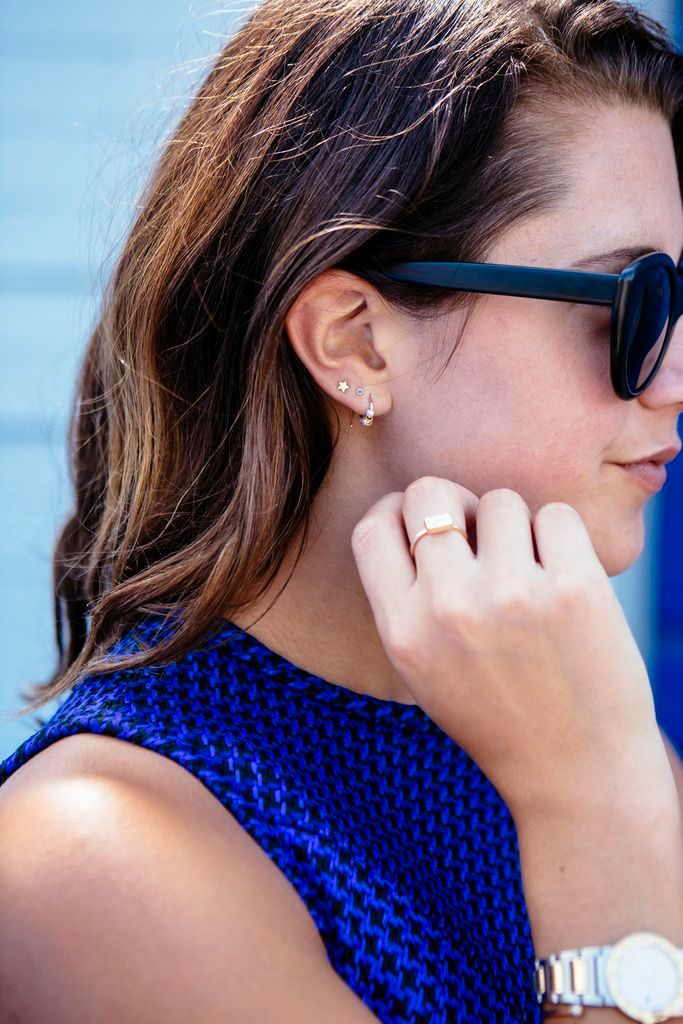 And half of those are hook earrings…which I'm still hooked on…again, in case you're wondering. They also make for great "layering" pieces when it comes to earrings.
So where to even begin on your earring journey? It obviously depends on how many piercings you currently have / are willing to get. I'm terrified of needles and it felt sort of odd to get an ear piercing at 26 but it's just an ear piercing…not really a potentially regrettable decision. If you want to achieve a look like this, the small the better when it comes to earrings (Catbird is a great place to start…and finish…they kill it in the dainty jewels department). It also looks cool to maybe have something a little larger in the first hole then go smaller from there.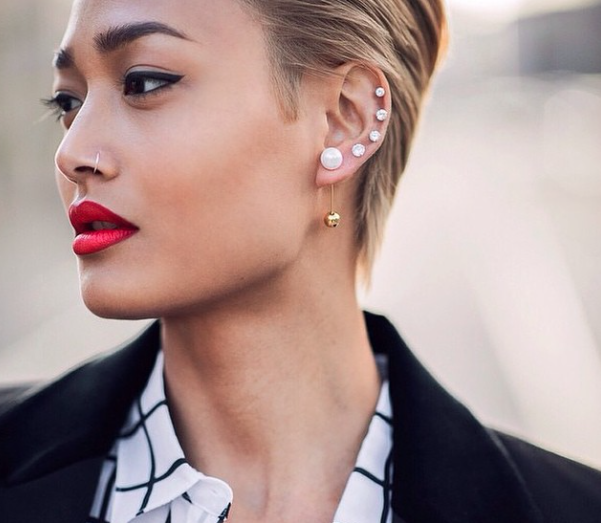 You also don't need a ton of piercings to make this work…just two, maybe three, will get the job done.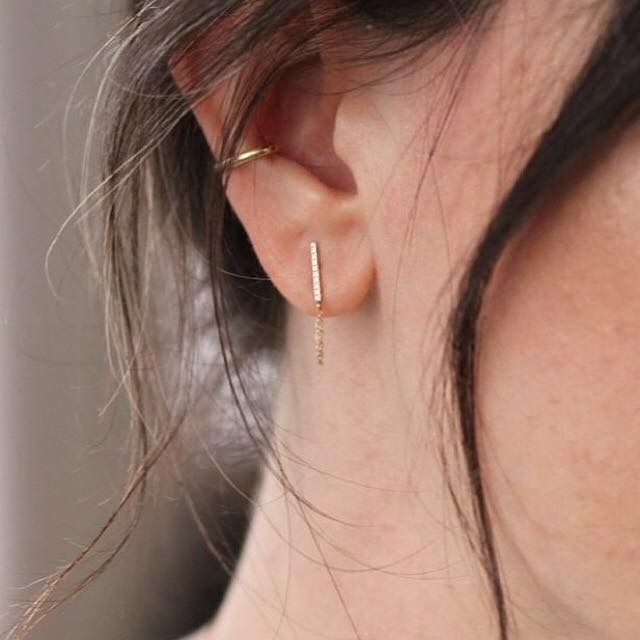 Like I said, you can always fake some of the piercings too, as there's so many styles of earrings out there now. Even if you don't have your ears pierced at all, a Repossi (see below) / Repossi look-alike (shop below) is your new friend.
So what's your min / max when it comes to earrings? Are you into this look? / Currently trying to figure out exactly how you're going to map out your next ear party? If it looks like any of the photos featured here today, I think it's going to be one kick-ass party 😉
Images via Popsugar, Pinterest & Facebook
You might want to check out...