Who doesn't love a good sale? Why not get your favorite brands and the most coveted designer items for more than 50% off the retail price? It sounds too good to be true, but it's not. That's why I check out what's new on Gilt everyday, and get the inside scoop on my favorite upcoming sales so I can share them with you!
Check out my top picks for this week's sales:

Splendid (1/10): In an array of cute colors and styles, this selection is indeed splendid. You'll love the jersey dresses, which feel as good as they look. And the array of cozy tanks and stretch leggings will get you from errands to the gym to lounging at home in style and comfort. One of my favorite basics brands!

DVF Shoes (1/12): I have a sick obsession when it comes to shoes, so when I can quality, stylish shoes on super sale, I can never say no. DVF has some of my favorite shoes because they're versatile, easy to wear and surprisingly comfortable. I LIVED in my black strappy DVF wedge sandals this summer, so find your go-to shoe at the DVF shoe sale.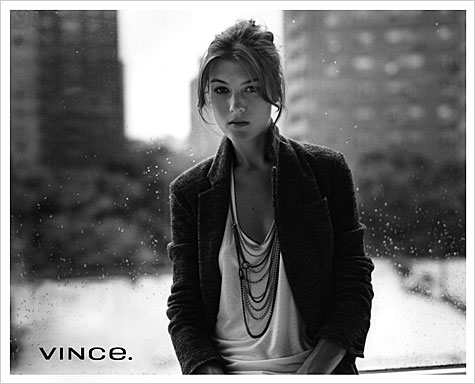 Vince (1/14): Why split your wardrobe into work and play when you can populate it with pieces that do double duty?  Some of my absolute favorite go-to pieces in my wardrobe are Vince because I can dress them up or down, they are super comfortable and they last forever. Find knits, cozy sweaters and super soft cashmere at the Vince sale.
If you are not yet a member of Gilt, I don't know what you're waiting for. Join now and get shopping!
You might want to check out...