File this under "fashion is fun" because you're in for a real treat. What do superheroes and The Wizard of Oz have in common? Let's find out.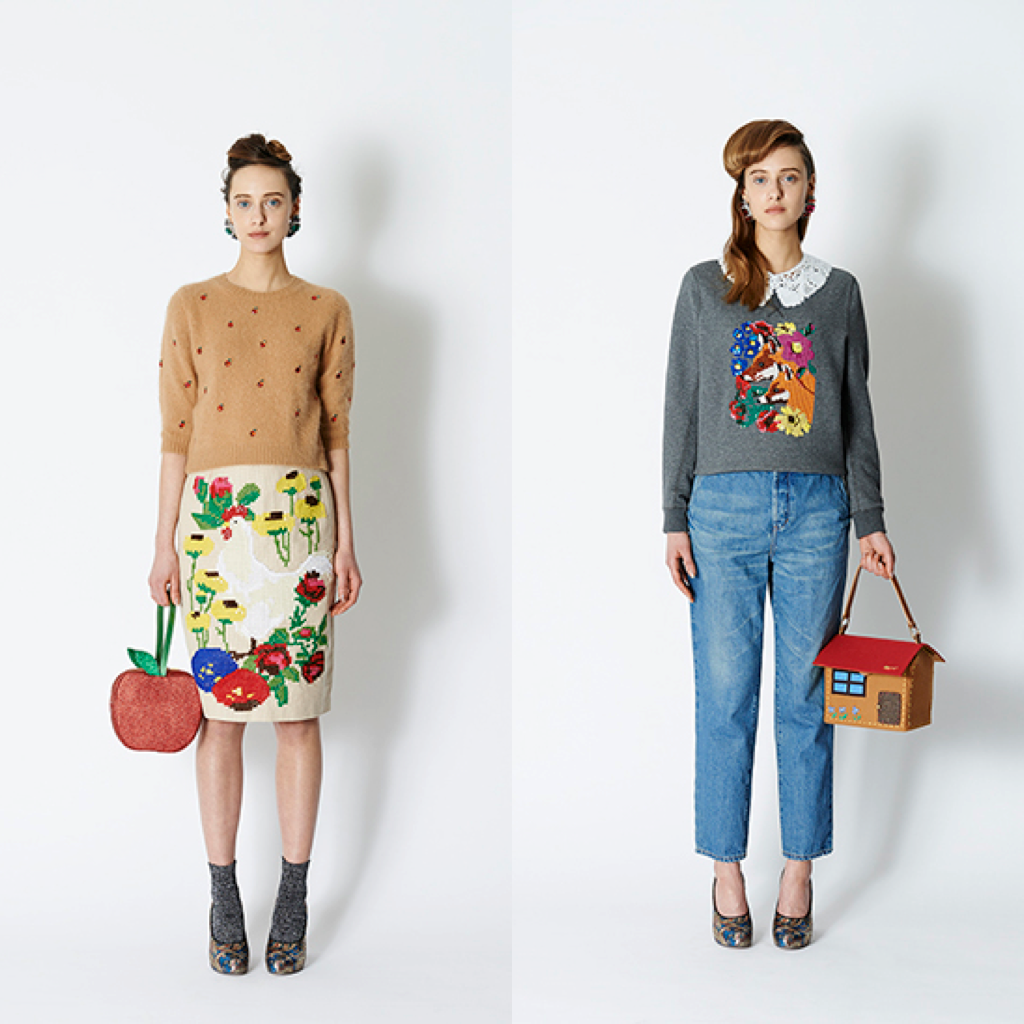 I discovered the brand Muveil just yesterday while at Ikram. I remember seeing these crazy superhero-inspired bags last time I was in over the summer and they were so fantastic and hilarious but I never recalled who the designer was. Fast forward to yesterday's trip and I spot a house and a glitter apple…as handbags (pictured above). So after I found out who the designer was, I had to know more about the brand.
Muveil is a Tokyo-based label, started by designer Michiko Nakayama in 2007 and it's safe to say these designs are far from ordinary. The clothing, jewelry and handbags are very whimsical but the best part about this designer is that there's also a "work" line with some [fairly] toned-down items. I'd never expect to see a classic camel coat from the same designer who made a pink transparent polyvinyl skirt but I'm thinking this is the very reason I need to hit up Tokyo ASAP.
How can you not be intrigued by a designer doing Wizard-of-Oz-inspired looks for Fall 2013 and Superhero accessories for Spring?
I'm kind of getting the feeling that Muveil is the Japenese version of Charlotte Olympia (except Charlotte hasn't expanded into clothing…yet) and I'm totally on board.
—
So what do you think of this crazy line? Would you wear it? Or at least put it on your shelf to stare at?
You can find Muveil at Ikram in Chicago and at Colette online.
You might want to check out...