If you've ever been dying to know who the mastermind was behind the iconic Balenciaga City bag and were curious to see what they're up to now, then today is your lucky day.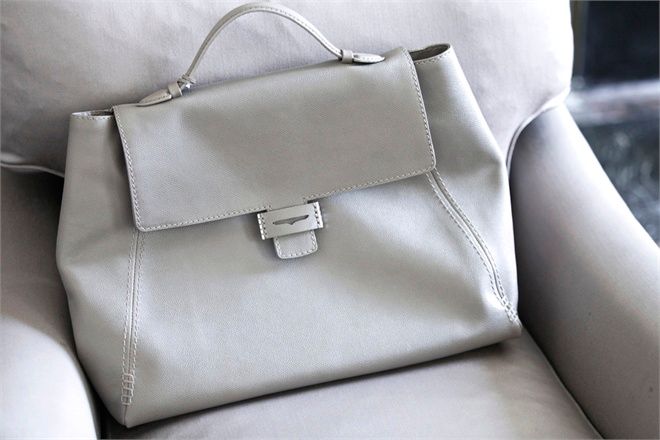 Myriam Schaefer, alongside Nicolas Ghesquière, is responsible for Balenciaga's most iconic bag but now that they're both no longer at the design house…what's next? Well, we're still waiting to hear on Nicolas (although there's been plenty of  rumors flying around) but after a trip to Ikram last week, I know exactly what Myriam's been up to.
If you're behind one of the most popular bags in the last 2 decades, you better be coming out with your own line of handbags, right? That's exactly what Myriam Schaefer did. The main priority with her designs is to be practical; a carryall to go with every outfit, one you can wear any day of the week and of course, to be made with the highest quality materials possible.
Let's just say that I'm sure Nicolas is very proud.
You can find Myriam Schaefer at some of my favorite stores in the country, including Ikram, Bergdorf Goodman, Kirna Zabete, and Jeffrey. Know that these bags don't come cheap — they really are the epitome of an investment piece.
Photos via Vogue.it
You might want to check out...