Last week I attended quite the stylish soiree at Sable with Refinery29 and Net-a-Porter. It happened to be the last nice day we'd have for a while. So being around great people with delicious food with some decent January Chicago weather…let's just say it was a pretty good time.
Yesterday Refinery29 posted some pics from the party and they even featured my custom PS1 I wore that night.
Check out Refinery29′s slideshow of the event photos, plus here' a few of my own below (clearly taken on my iPhone).
 The spread at Sable…delicious of course.
 The drink menu with cocktails named after the most popular designers Chicagoans buy on Net-a-Porter…genius.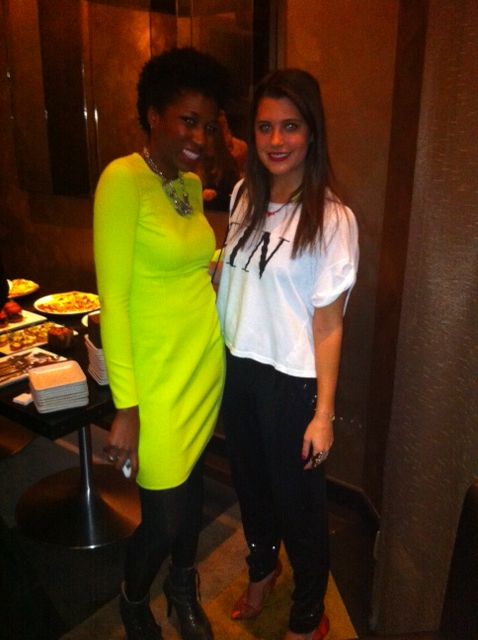 With Nicole, Marketing Manager at Net-a-Porter, wearing neon Michael Kors…a girl after my own heart!