We've seen all new types of jewelry surface in the last year or two — ear cuffs, ear jackets, hand jackets, nail rings, and much more. But what about the "traditional" jewelry we all know and love? Is there still room for all that in our jewelry box?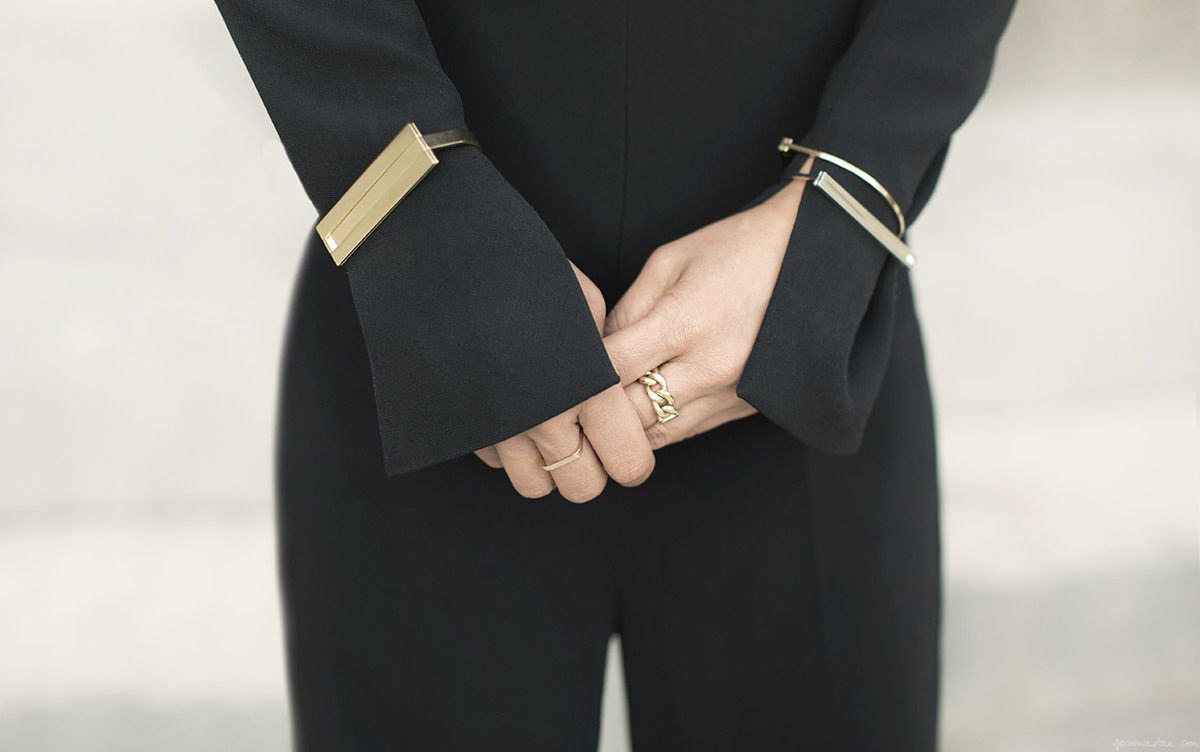 Buying into all these new types of accessories is one way to keep your style fresh BUT you can also work with what you got. You just have to think outside the jewelry box (yes I realized I used that pun before but IT WORKS SO WELL HERE…how can I resist?) You don't have to wear your necklaces, rings, bracelets and earrings like everyone else. Time to get creative. And here's where you should start…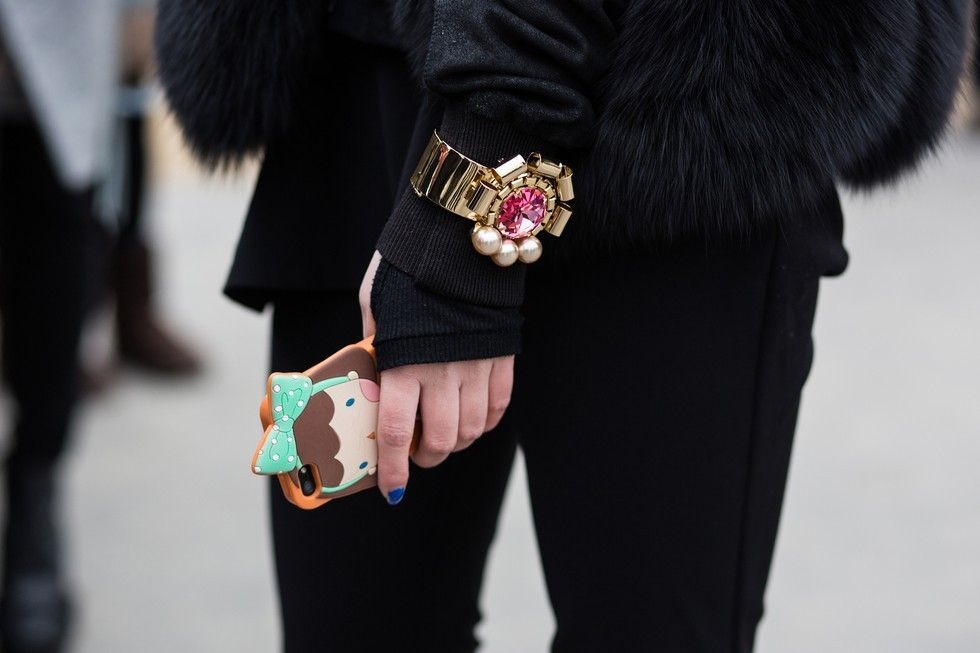 This time of year, my bracelets rarely get any use. Why? Because I'm in long sleeves and no one sees them…that's why. But if you're not willing to give up your cuffs just yet, put them on OVER your long sleeves. Simple as that (plus, you'll look chic as F).
You can use this same mindset for necklaces as well. I love the look of a bold necklace over a turtleneck, specifically a choker.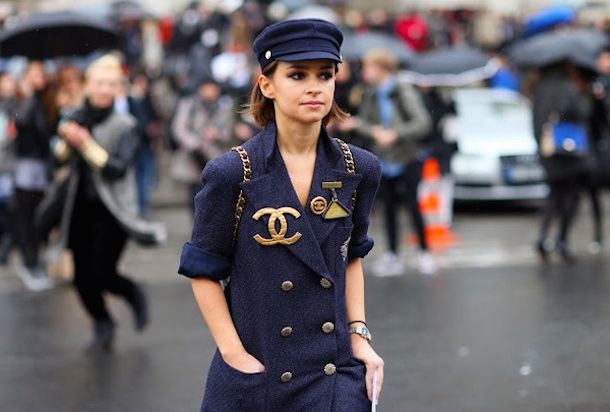 The brooch is the most underrated piece in the jewelry department (at least in my opinion). You can show off multiples like you're a girl scout earning her badges (if they're Chanel, it will just make your outfit look like Karl designed it himself — even if it's H&M) OR you can take your brooch game to the next level and wear one as a hair accessory, a la Blake Lively.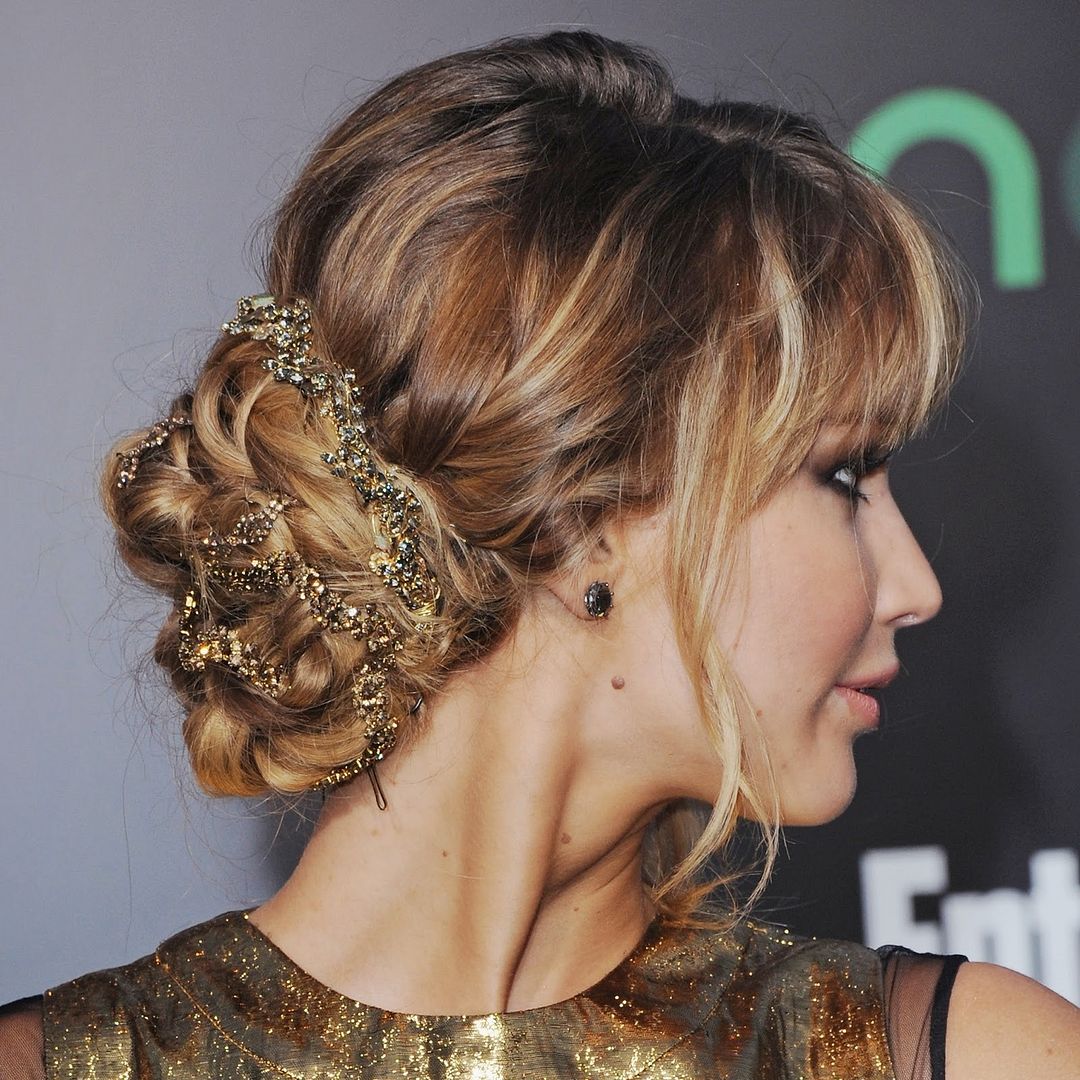 Speaking of hair accessories, this is by far the coolest of the bunch. If you're crafty when it comes to up-dos, try weaving in a long necklace for a unique way to add flair to your hair.
Continuing in the category of wanting to rock a hair accessory without actually buying one — cover up that old pony tail holder with a ring. Just make sure it's on the thicker side so you can actually see it (dainty rings not recommended).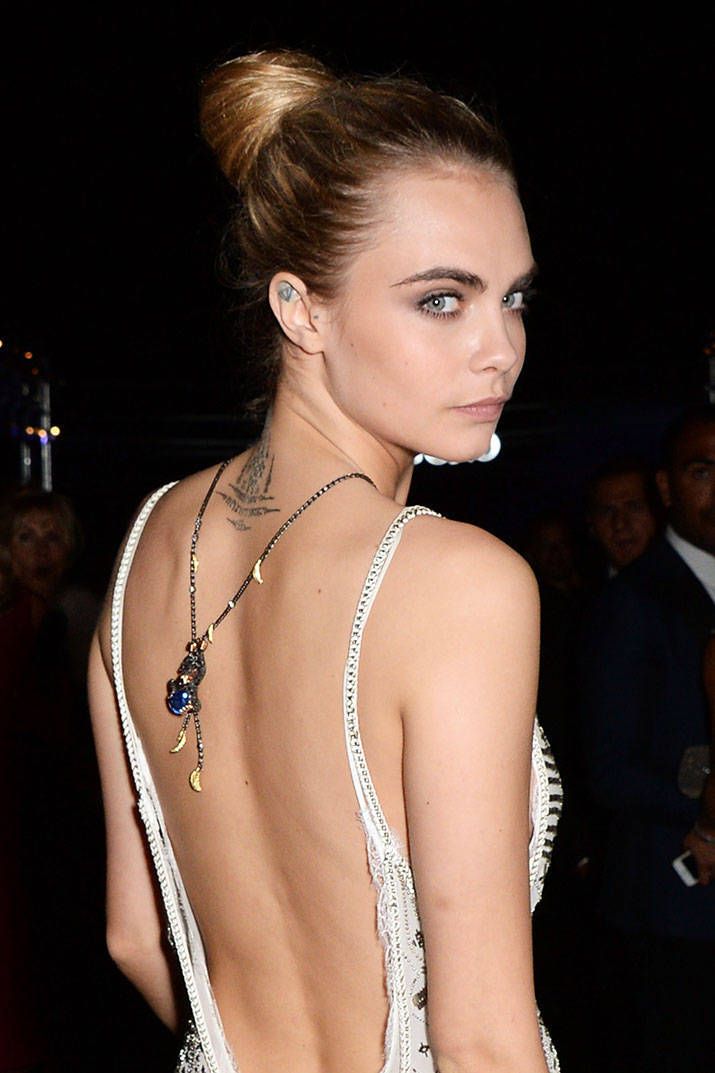 This is no new news, really, but I still get a little excited every time I see a backwards necklace. I haven't rocked one yet but once I get the right low back situation going, you best believe I'm going for it. This is great because it works with so many different types of necklaces. Just make sure the clasp looks good enough to be in the front, and you got yourself a LEWK.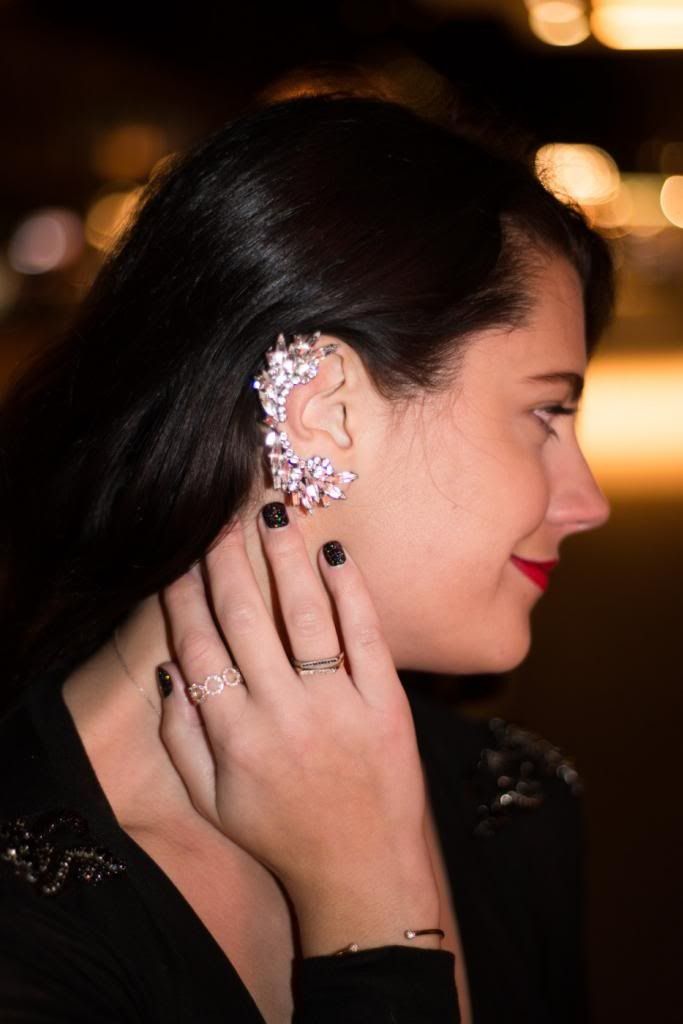 This is something I tried a few years ago — what I like to call a "DIY earcuff" (although it's not really DIY at all). Before ear cuffs were literally everywhere, I couldn't find one I liked so I "made" my own using a pair of DANNIJO earrings. Instead of clipping one on each lobe, I decided to clip them both onto one ear. It's definitely not subtle but it's nice to have the option to wear them separately (like a regular pair of earrings) or together on one ear. For those who love to have options, I included a few pairs of earrings that will work like this below.
—
Do you have any tips for new ways to wear the jewelry you already have? Any mentioned here you've already tried or will try this season? If you're looking for even more inspiration you can shop the necklaces / rings / earrings / brooches / bracelets that will work for all the looks featured here today.
Images via WhoWhatWear, Pinterest, & Harper's Bazaar
You might want to check out...