Welcome, 2014. Nice to meet you. 2013 was pretty cool so you have some big shoes to fill (and as long as those shoes aren't Birkenstocks, I think we'll do just fine).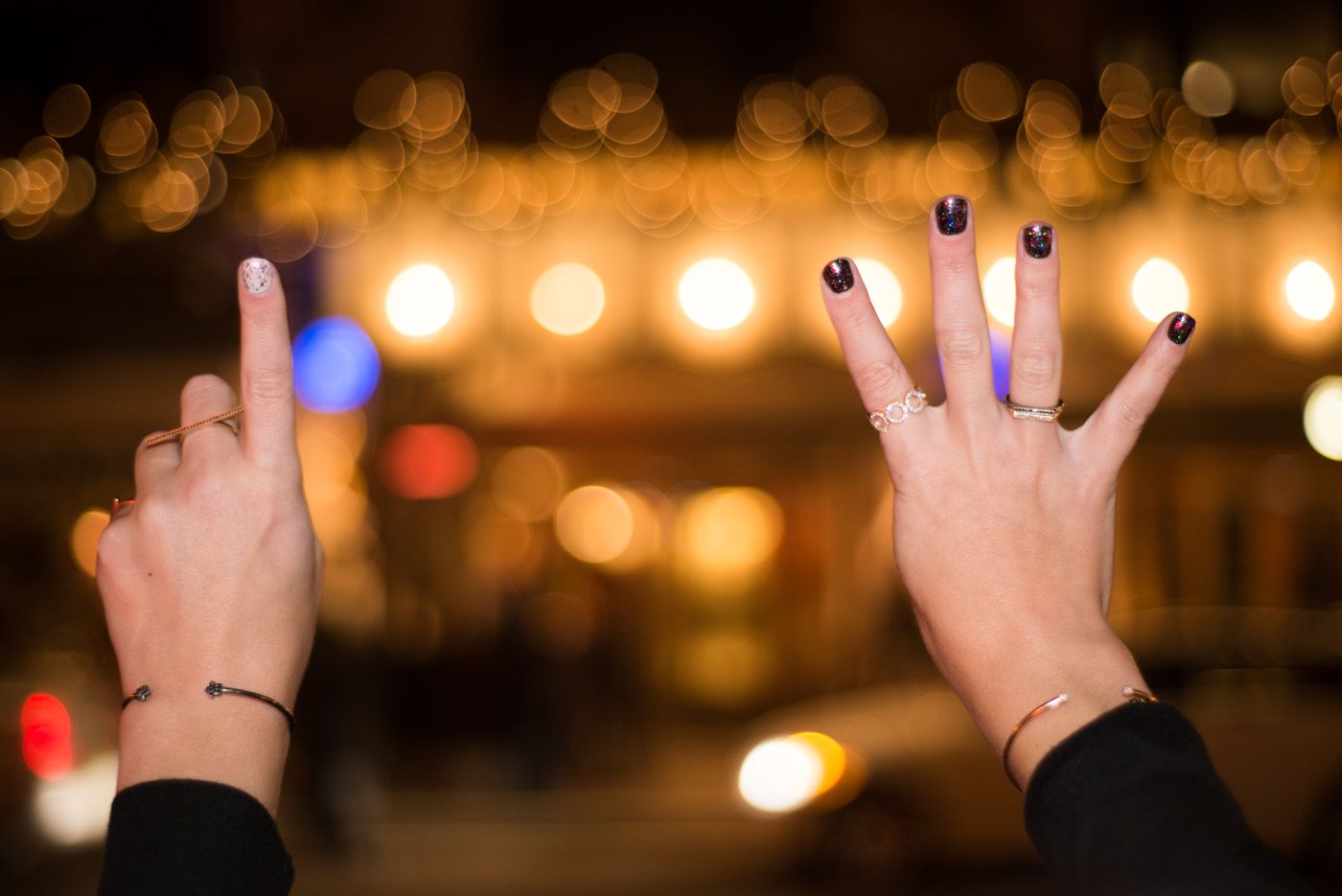 Hope you all had a fun New Years Eve. I decided to be a repeat offender and wear a similar outfit to the one I wore last night. Dress with pants once again (because leather pants are warmer than tights!)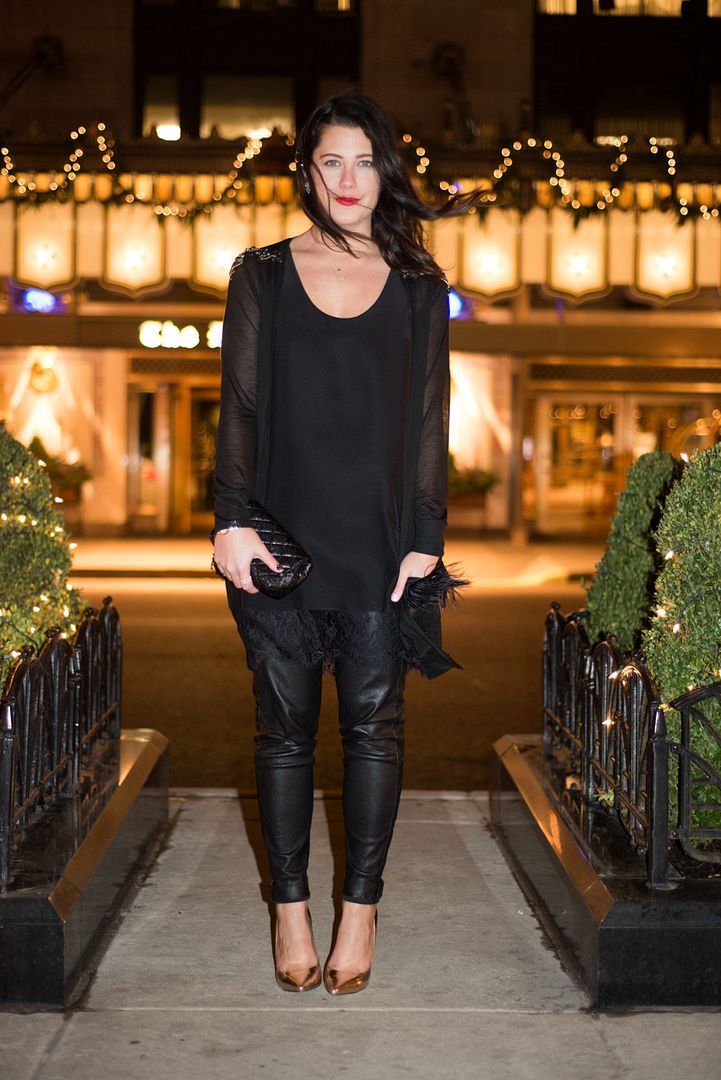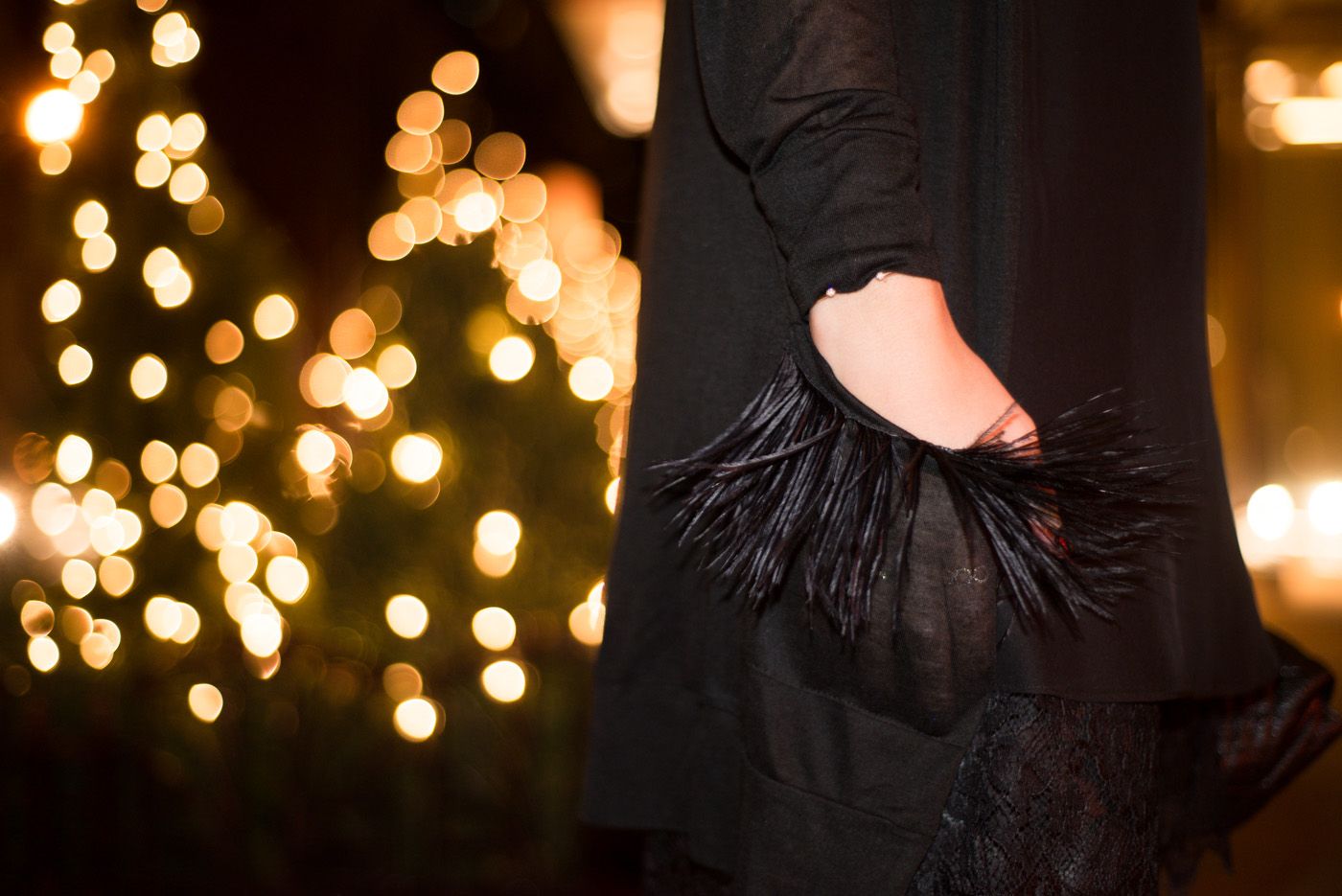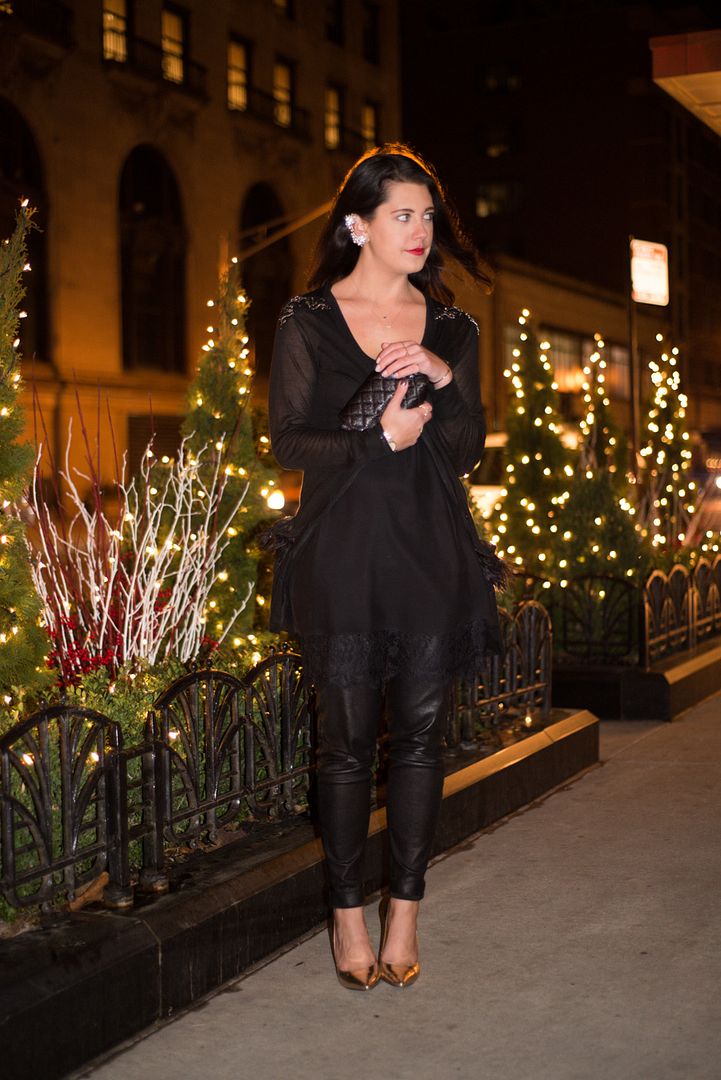 One more for the win (get it…2014?)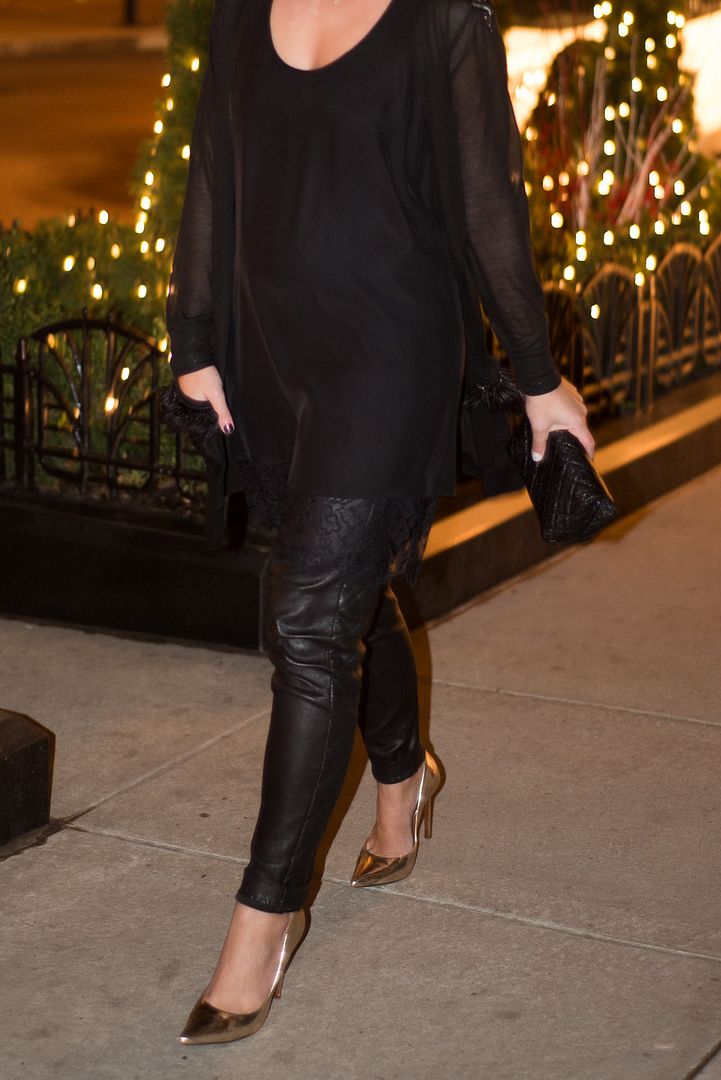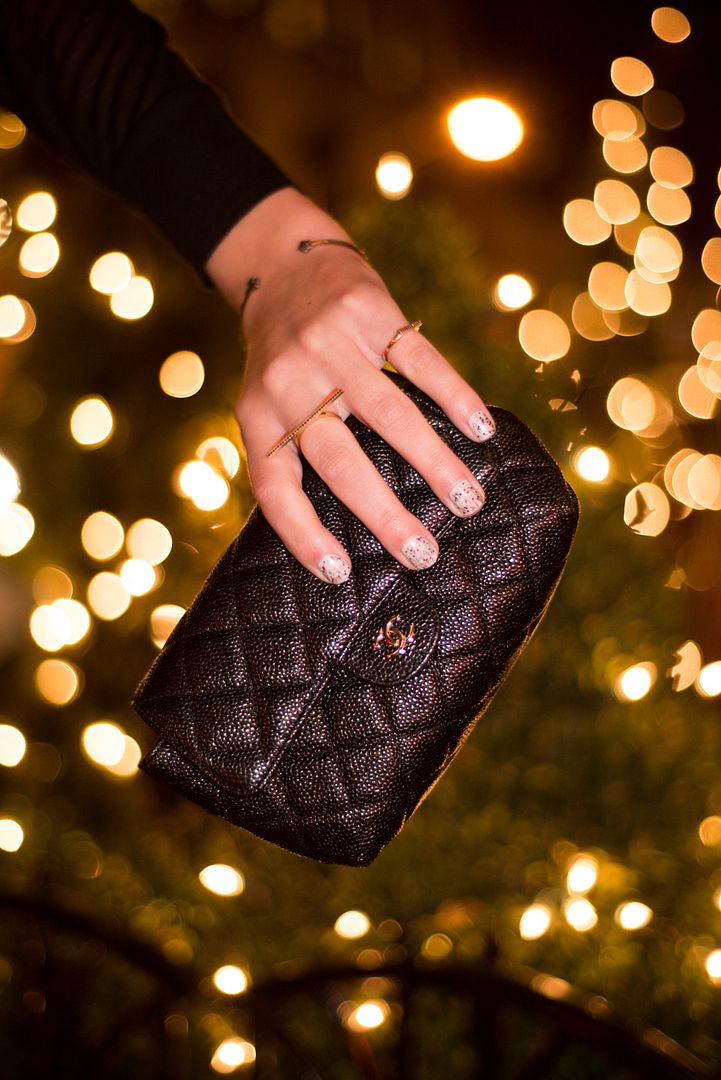 WHAT (am I wearing):
Dress: Madison Marcus. Sweater: Atelier AZZA. Pants: The Row. Heels: Schutz. Bag: Chanel. Rings/Necklaces/Bracelets: Dana Rebecca. Earrings: DANNIJO. 

WHY (am I wearing it):
When I think of New Years Eve, I think of champagne, glitter, sequins and the occasional poor decision. This year I went to a 20s themed party (thankfully I have my dress from that 20s themed NYE party 3 years ago) so I didn't do the whole sparkly thing (although my nails my say otherwise). I've had this Madison Marcus dress since college and it's the perfect piece to wear for multiple occasions (and clearly it gets the job done for themed parties). I recently picked up this Atelier AZZA cardigan that I thought would add a little something extra with the embellished shoulders and feathered pockets (it also happens to be the perfect length for the dress). Although I'm not their biggest fan, I originally planned the look with tights but because I was going sans jacket for these photos, pants were a must (and this isn't the first dress with pants appearance on CCF…you know I love it). Some gold shoes, a "DIY ear cuff" and Chanel to top it off and…HAPPY 2014, ALL!
WHERE (you can get the look):

Photos by Dan Kelleghan
You might want to check out...