It's that time again… Marant sneakers, Cambridge Satchels, Tommy Ton, and a significant sales increase at various Starbucks locations throughout Manhattan.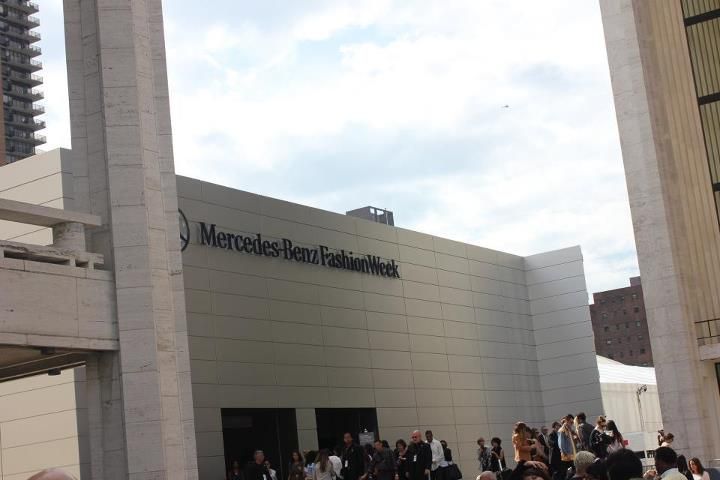 It's fashion week!
With this being my 5th season attending, I've learned about what can be your best friend (any product that benefits the under eye area) and your worst enemy (heels). When it comes to events like this, I come prepared…and here's how you can too.
It's all about the eyes. Unless you're Anna Wintour, you should not be wearing sunglasses inside at the shows…and you can only hide behind your Miu Miu glitter cat eye sunnies outside for so long. Late nights and early mornings have nothing against the power couple of Bobbi Brown Corrector and Laura Mercier Secret Brightening Powder. No one will know you got 4 hours of sleep. I promise.
Write it down. If you have a bad memory like I do (as in I have no idea what happened five minutes ago), a notebook is key when it comes to covering the shows. Yeah you can take notes on your iPhone but a Lanvin notebook is much more chic.
Lipstick changes everything. After just a half day of shows, I feel like a mess. There's only so much I can do with my hair and let's be honest…how many times can I powder my face? When I feel this way, all I need is a bright lip and it alters my entire look. NARS Mexican Rose is my go-to. Great coverage and it lasts forever (no need to reapply between shows!)
Heels are your frenemy. You pretend to like them but at the end of the day, they've stabbed you in the back (literally if you're wearing spiked Louboutins). Whether you're sporting a cute pair during the day (I swear by these Jimmy Choos) or just carrying some in your bag…FLATS are your real friend (I can't believe I just said that).
Stop for a refresher. And no…I do not mean a Starbucks refresher (although the berry one isn't half bad). A refreshing spritz of Mario Badescu's Facial Spray is super hydrating and just the perfect pick-me-up during a hectic week.
Carry it all. So obviously you'll need something to carry this all in and there's no one who does a carry all like Proenza Schouler. I got my first PS1 before fashion week in September 2010 and it's still my go-to NYFW bag (although I might be sporting some new ones this season…stay tuned!)
Shop my NYFW essentials below:
Happy first day of fashion week!
You might want to check out...