If you're still into athleisure, I think you'll like what you're going to see today. If you're over it, I'm hoping this will get you right back into it.
If not, I guess I've failed as a blogger.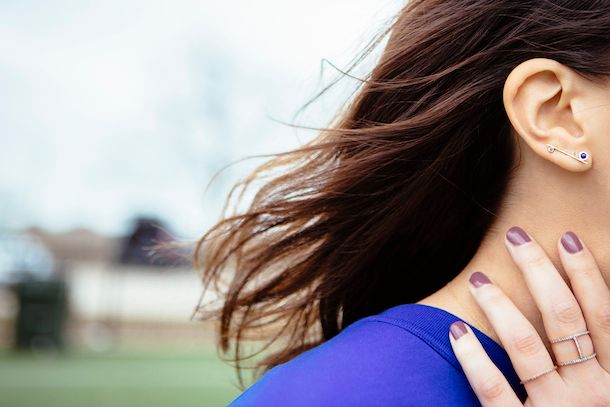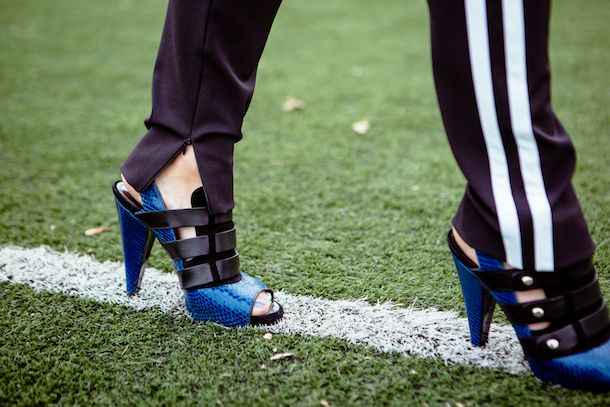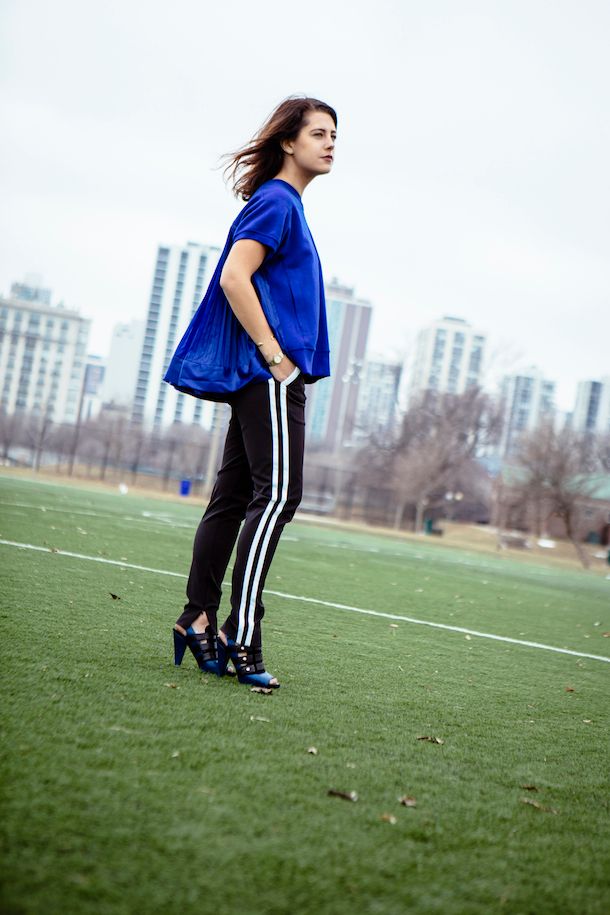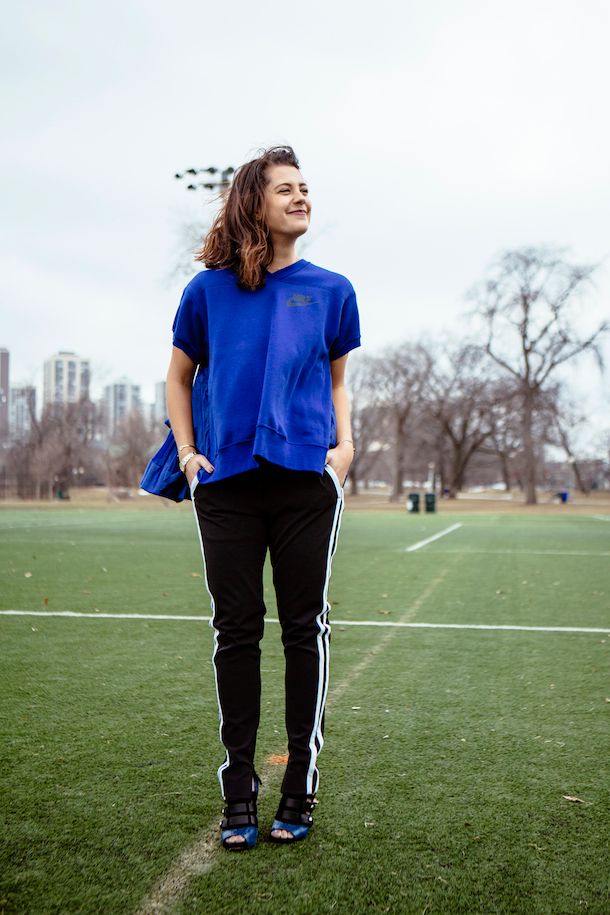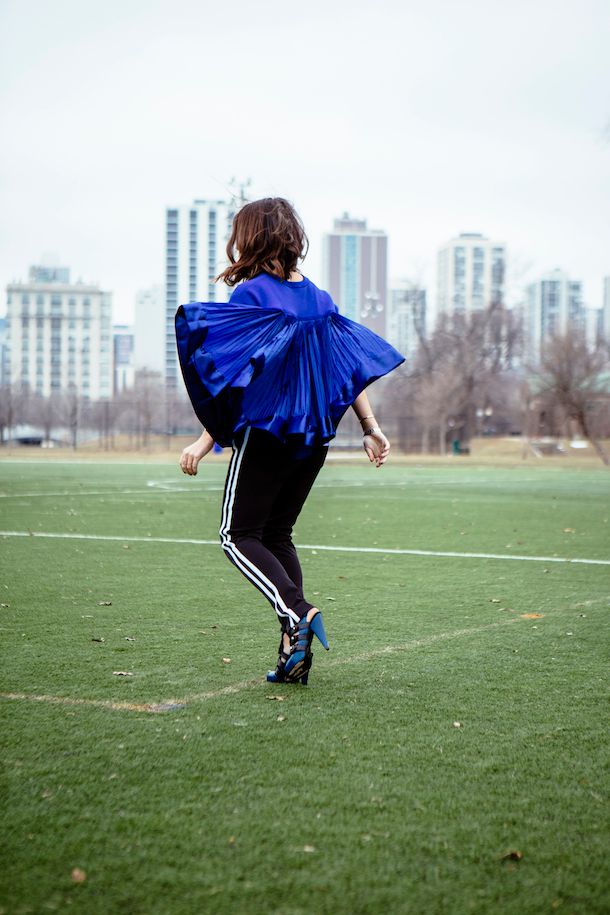 WHAT (am I wearing):
Shirt: Nike x Sacai. Pants: Dion Lee. Heels: Proenza Schouler. Rings: Ellie Jay. Earring: Sehti Na. Bracelets: Dana Rebecca.
WHY (am I wearing it):
I admit, I'm quite the sucker for this whole athleisure thing. Mostly because I like to be comfortable and balance things out with more casual pieces. It just works for me. I could have worn this look with sneakers…but I resisted the urge and actually opted for heels (a fantastic pair I haven't worn in quite some time, might I add). You may think these are faux Adidas pants and you're right…because they're Dion Lee (and if you think they look familiar, you're right). I actually had this outfit picked out before the location…and when I saw this bright green field, I knew I could put the TRACK [pants] in TRACK and FIELD (get it?) But the best part about all this is the Nike collaboration with Sacai (discussed here). This is by far my favorite partnership Nike has ever had. I already love Sacai for the unexpected back elements — when you turn around, it's like a different shirt! (although not always, as seen in this lace number). So combine that with Nike's sporty awesomeness (and you know I'm team Nike) and you have THIS. As I've said a million times, I enjoy a well-balanced outfit, so not only is this a balance of sporty with a touch of Proenza edgy cool but also a balance of proportion. You know when you wear something and it just feels like you? WELL I AM FEELIN' ME.
WHERE (can you get the look):
Photos by Heather Talbert
You might want to check out...