We are no longer in the days of buying "outfits." We find some pieces we like and figure out how to incorporate them into our wardrobe. Every once in a while though, I happen to try on a full look and I'm just like whoa…I dig this. Well, Nordstrom totally understands this moment, which is why they created their new YOUphoria campaign.
And what's even better is that Nordstrom and I happen to really like eachother so we're doing something pretty cool together (along with 2 other Chicago bloggers). I was given the task of finding my own YOUphoria moment at the Nordstrom on Michigan Avenue…which is a great task to be given by the way.
So I did a little shopping with a super cool personal stylist Ryane (who was wearing one of my favorite Phillip Lim SS13 pieces). Plus I got to have my make up done at the Bobbi Brown counter. It's amazing what a good makeup application can do. Too bad it's one of the many skills I don't have.
So here's how it went down…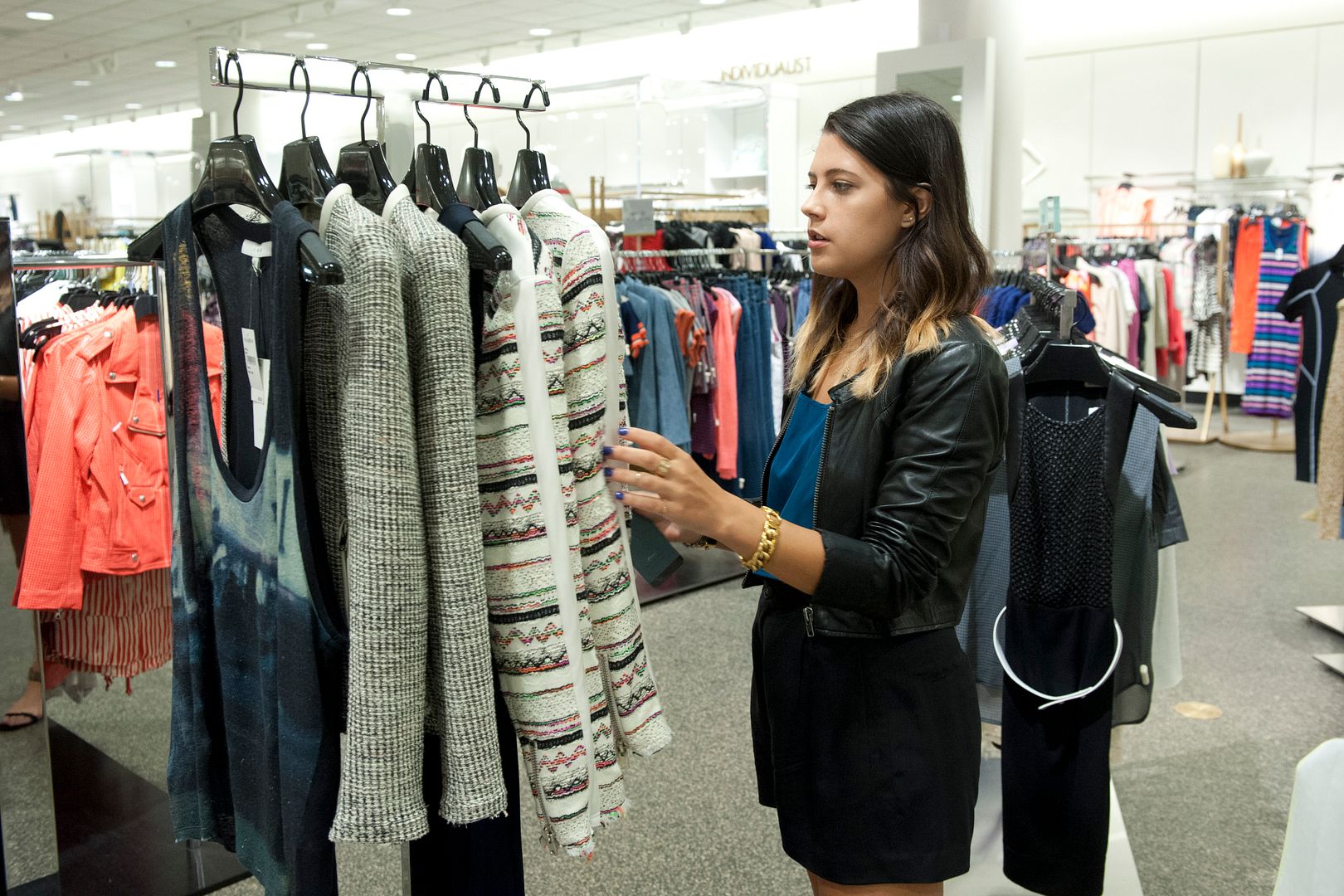 Having pretty much the entire Nordstrom store to choose from and narrowing it down to just one outfit is not as easy as it looks. BUT it's just as fun as it seems.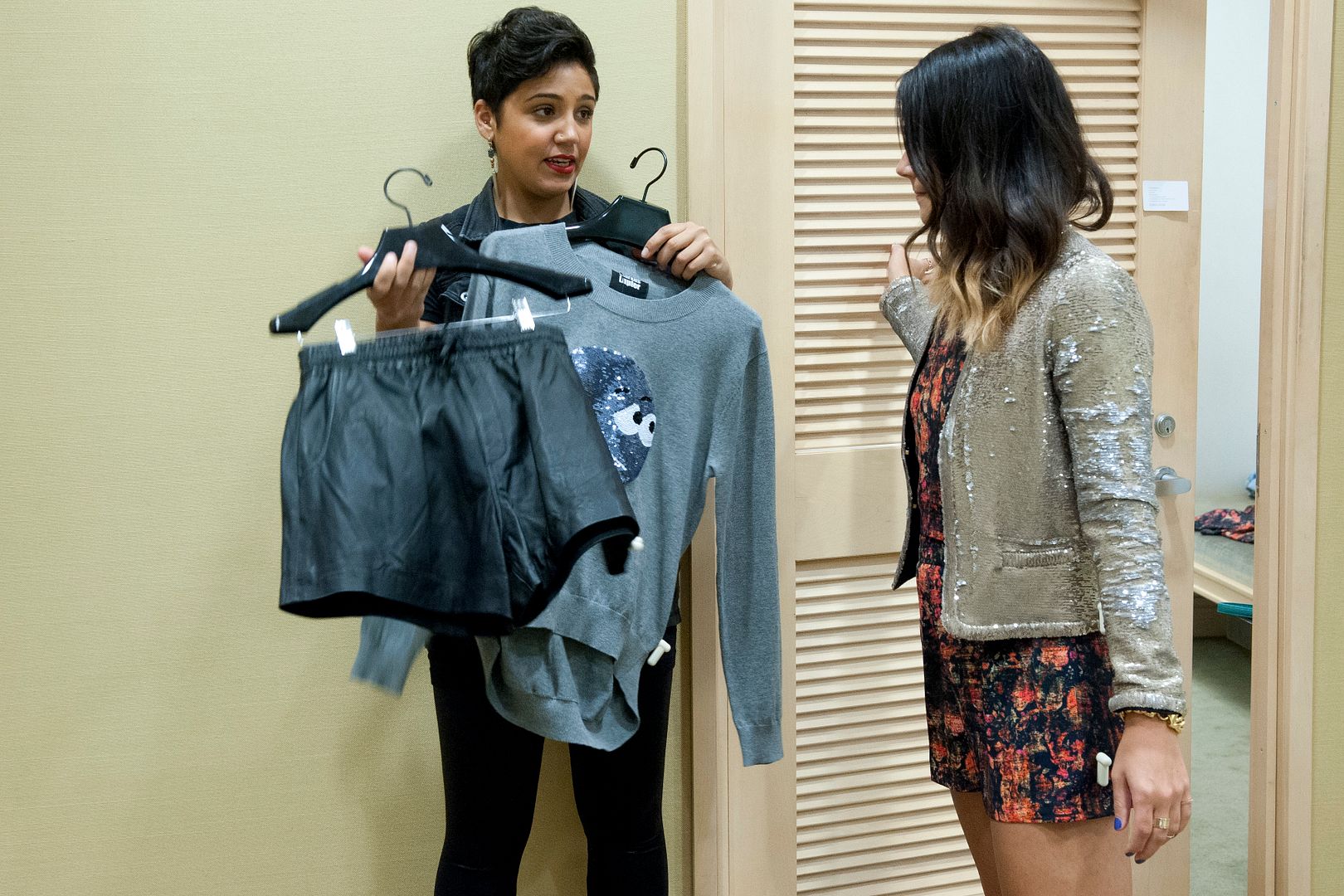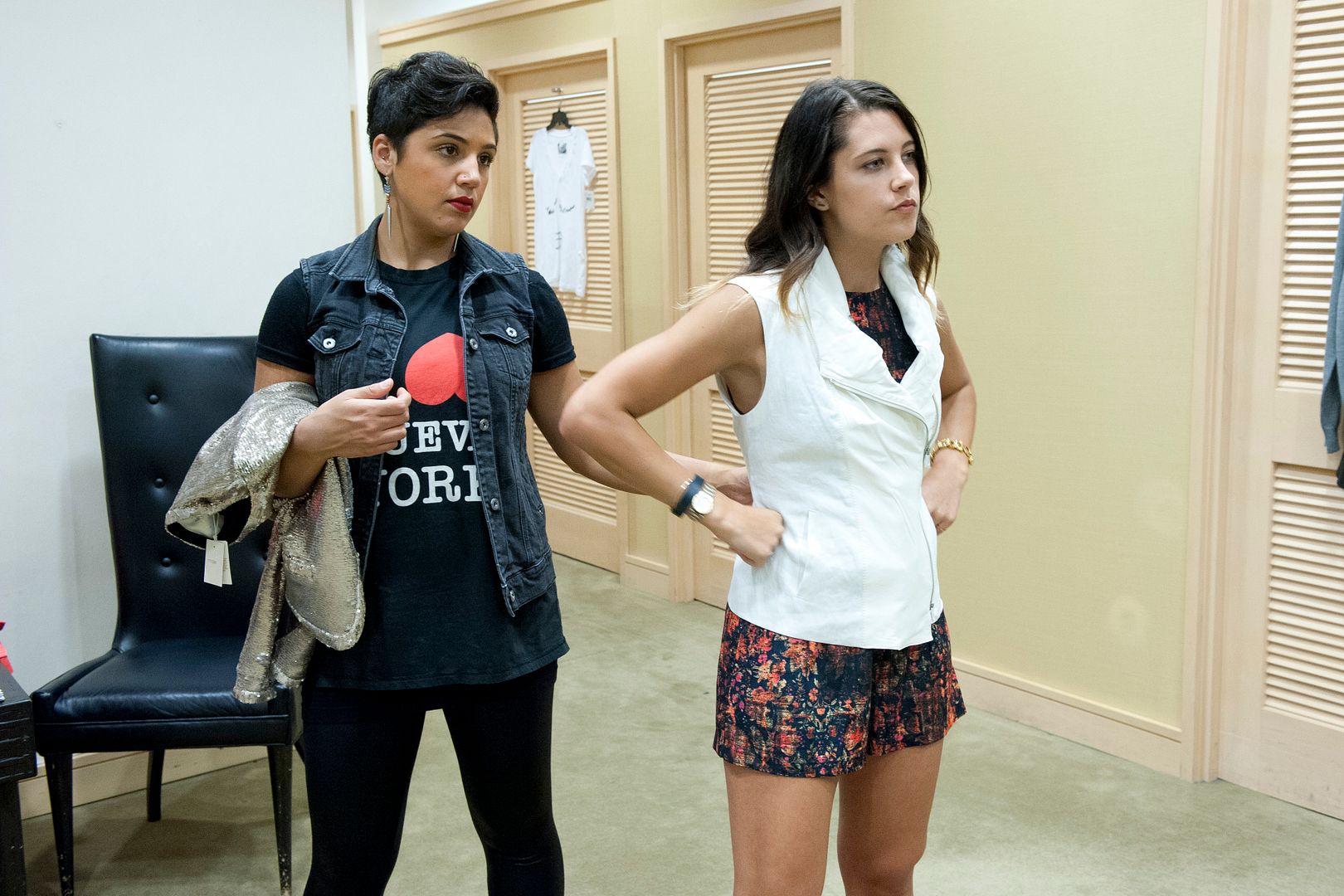 Could I have been paired with a better shopping friend? She rocks.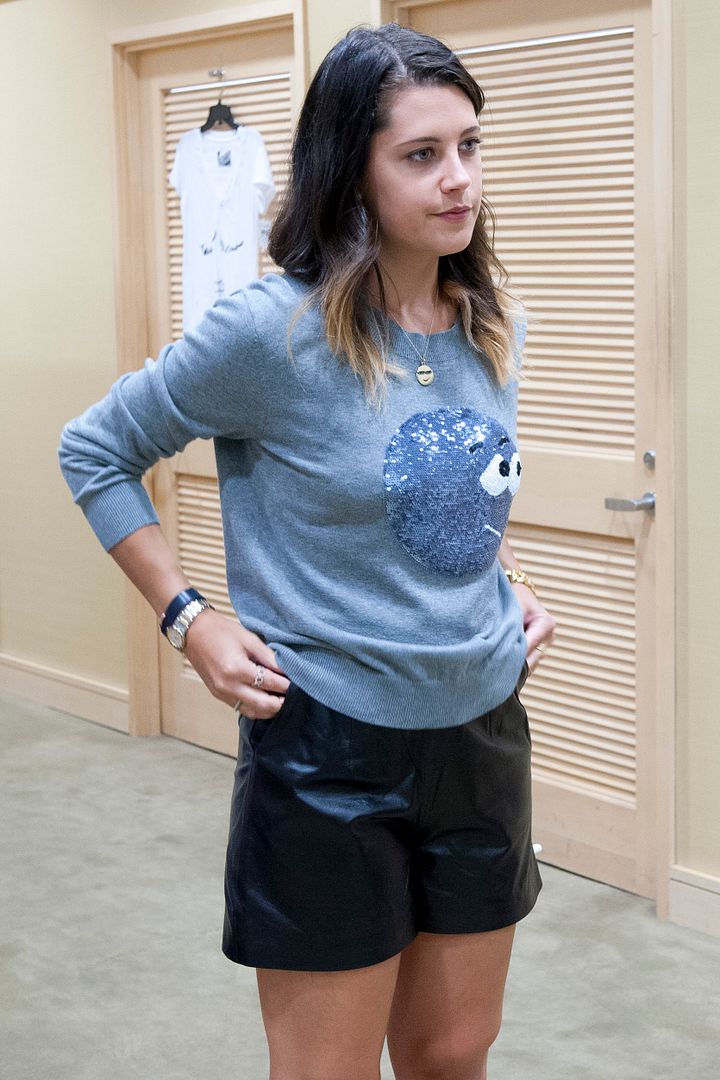 I think we found a winner…
But now I need shoes.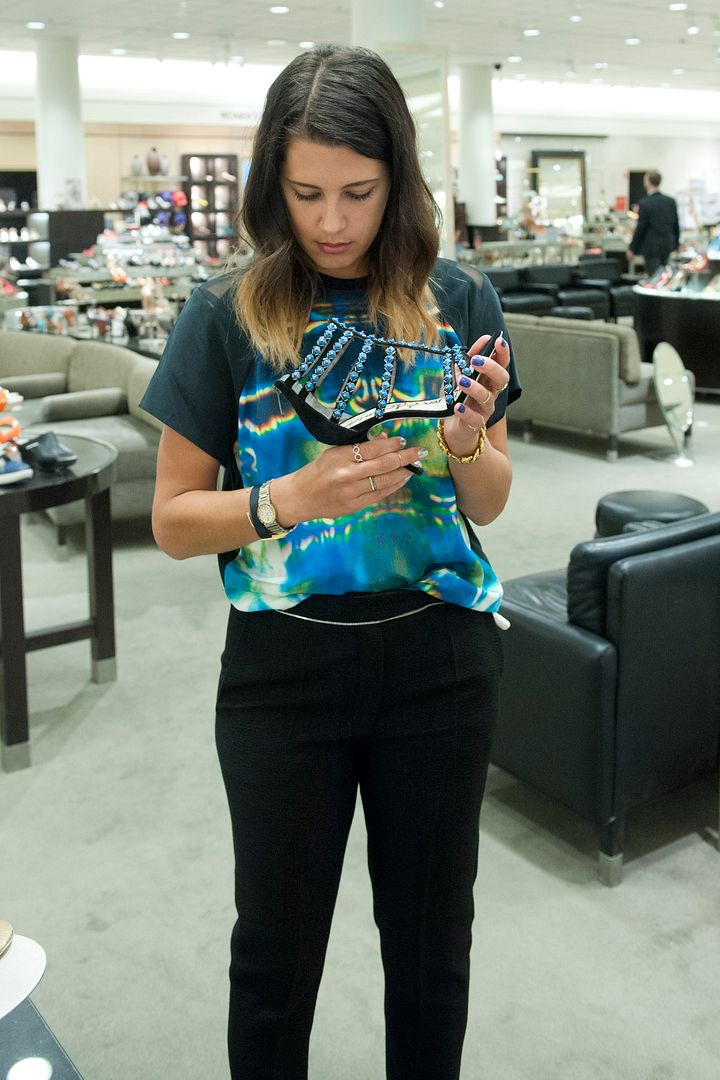 Okay, I got the shoes.
Please, make me pretty.
And one last shout out to my girl Ryane (who knew I'd make a new friend out of this?)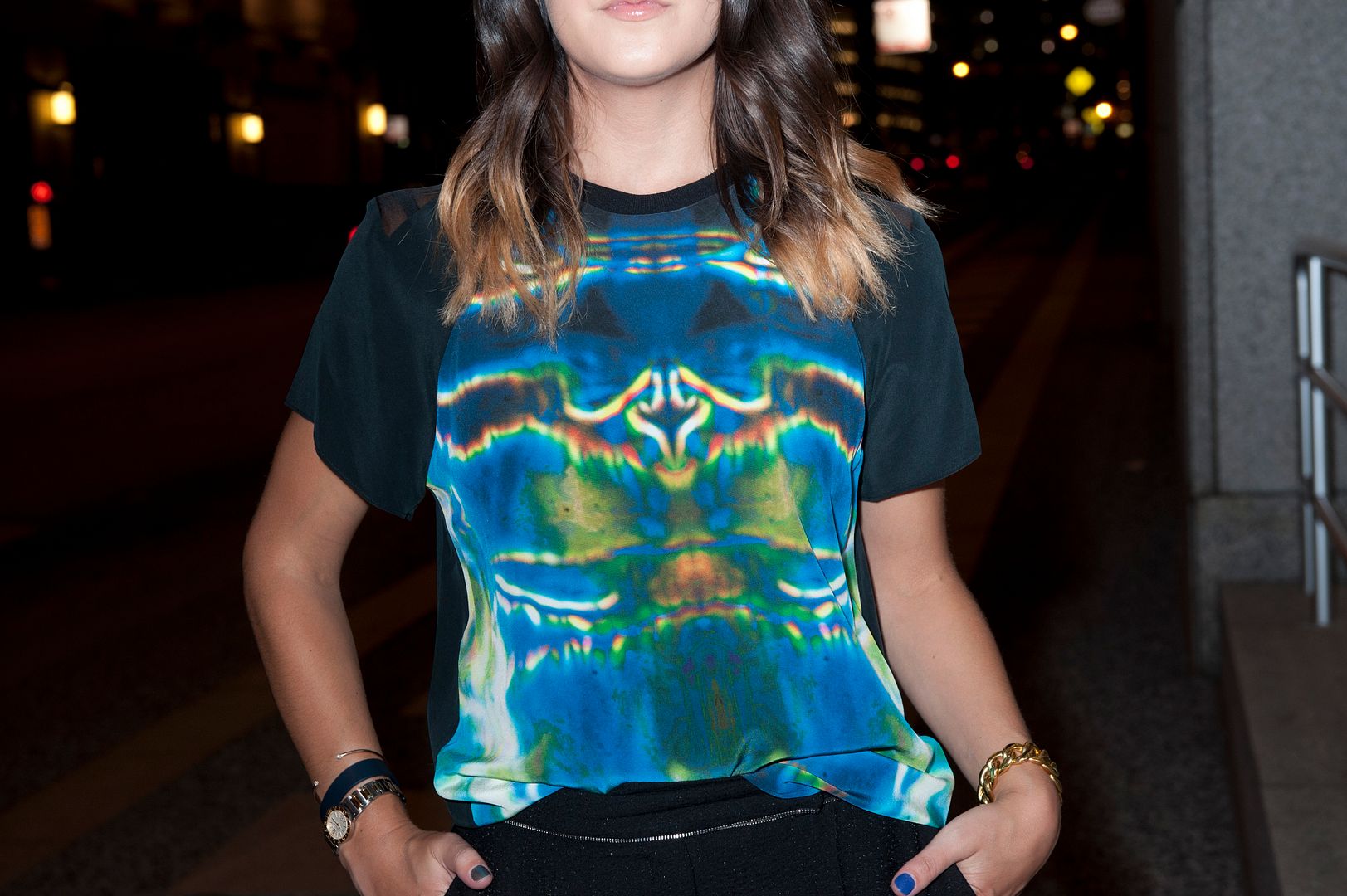 Night time shot as per my request (Theyskens looks good in the dark).
The final result! I decided on a top by Theyskens' Theory, pants by Sandro and shoes by Sam Edelman. And thank you Bobbi Brown makeup for making me look like a decent human being.
So, now it's time for the fun part (yeah we haven't even gotten to it yet!)
Sierra from Style On The Line, Liz from Sequins & Stripes and I are in a competition for Nordstrom's YOUphoria Fashion Face-Off. If you love me, you'll vote for me (I did openly admit to pizza and beer being my favorite things, and I think that's reason enough). If you don't love me, I'm not even sure why you're reading this…but I love you for it anyway. Be sure to get your vote in before May 12. Feel free to tell your friends, acquaintances, co-workers, even frenemies.
And because the fun doesn't stop there, we're all hosting a sweet event at the Nordstrom on Michigan Avenue on May 16. You can find out more details once you submit your vote. Good fashion, a great party and a friendly competition…not too shabby if you ask me.
YOUphoria: It's more attainable than you think. Find yours at Nordstrom.
Disclosure: Compensation was provided by Nordstrom via Glam Media.  The opinions expressed herein are those of the author and are not indicative of the opinions or positions of Nordstrom
You might want to check out...