Some months ago, I noticed a trend surfacing with regards to online shopping — it seemed like everyone was launching e-commerce. Even Tom Ford and Tamara Mellon recently joined the club. But as always, not everyone is on board with this online accessibility…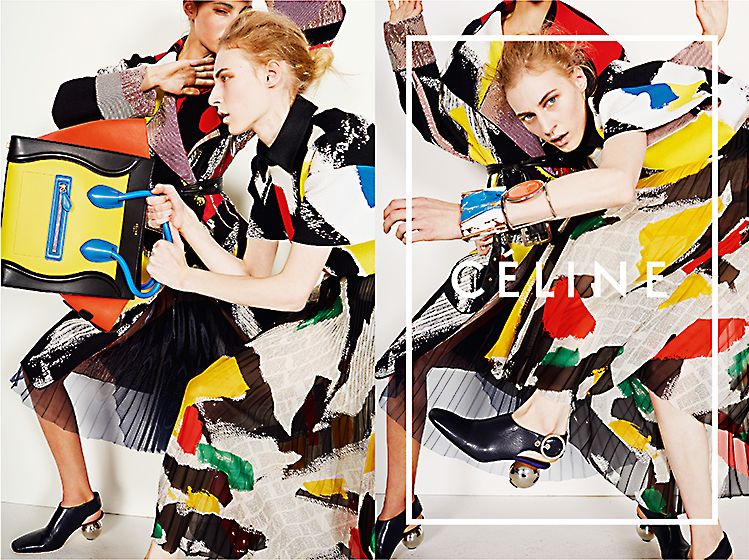 Fashionista posted an intriguing story today about why some luxury brands still don't sell online and although it's something I've always known, I never totally paid attention until more recently (see: next paragraph). Have you ever noticed you can't buy any Chanel, Dior or Celine online (unless you go resale like on Portero and Vestiaire Collective)? And not just on the designer's websites, but on any other retailers as well (even if they carry them in-store). It's not because they can't get with the times, it's because they don't want to. Celine doesn't even have an Instagram, yet they still produce of the most covetable bags around.
Every once in a while I will splurge on a trendy item if I'm really in love and think I'll wear it after it's no longer filling the pages of every major fashion magazine. Exhibit 2014: these Dior earrings. They don't look super trendy, I opted for a metal instead of a color (they also come in pink, blue and red) and because they're not a total statement piece, I can wear them all the time (which I do). But how did I obtain said earrings? Unfortunately, I could not just add to cart. We don't have a Dior store here in Chicago and according to the lovely sales lady on the phone, the closest store I could order from was Saks in Atlanta. Although the process was fairly simple, I would have much preferred to do this online (mostly because spelling my last name to people over the phone is a pain in itself) but I wouldn't have ever experienced Dior and Saks Atlanta's excellent customer service if it weren't for that phone call. And I have to assume this is the very reason why you can't buy these brands online.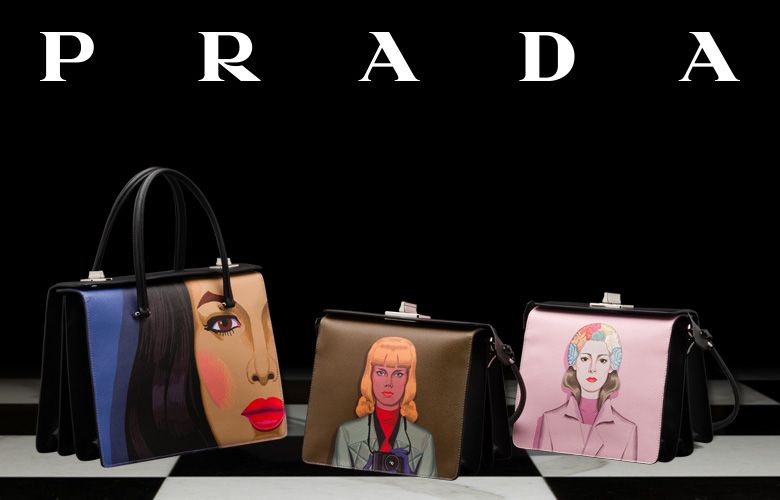 Then there's some fashion houses like Prada who have e-commerce but for bags, shoes and other accessories only (no ready-to-wear). Same goes for the retailers that carry Prada like Bergdorfs and Barneys. Because RTW makes the least amount of money of any category, if a brand is going to offer any sort of online access, it's going to be for the money-makers (also the reason why you can find Chanel and Dior cosmetics/beauty online…that's usually the Richard Branson of categories — it just makes a shit ton of money). But at the same time (according to the Fashionista story), the brand's priority may not necessarily be to make money — it's preserving quality that's most important.
So, I'm on the fence about this one. I completely understand wanting to keep things more exclusive and not oversaturate the market (although we have seen A LOT of Celine bags considering they're available for offline shopping only) but those who really want to buy from these designers and may not live near a store that carries them may be completely turned off by the fact that they have to call to order something. At the end of the day, though, it doesn't look like Chanel, Dior, Celine or Prada are struggling in any way so clearly, they're doing something right.
What do you think of all this? Should all major brands offer e-commerce or should they stick to in-store offerings only (or perhaps something in-between)? Share your thoughts!
You might want to check out...