When it comes to outerwear, the last thing you want to feel is constricted. It's cold, you're pale and wearing at least 2 other layers…how can you feel comfortable anything fitted? When it comes to getting dressed in general, I'm always down for anything oversized. And when it's outerwear…I truly believe "the bigger the better."
Take note from the Fall 2012 runways of Balenciaga, Jil Sander and Celine (seen above). What better way to hide that holiday weight gain (which I may have started on a little early this year) than an oversized coat? That's why I got this Balenciaga last year. I like to call it my neon cocoon…and you never know what I'm hiding under there.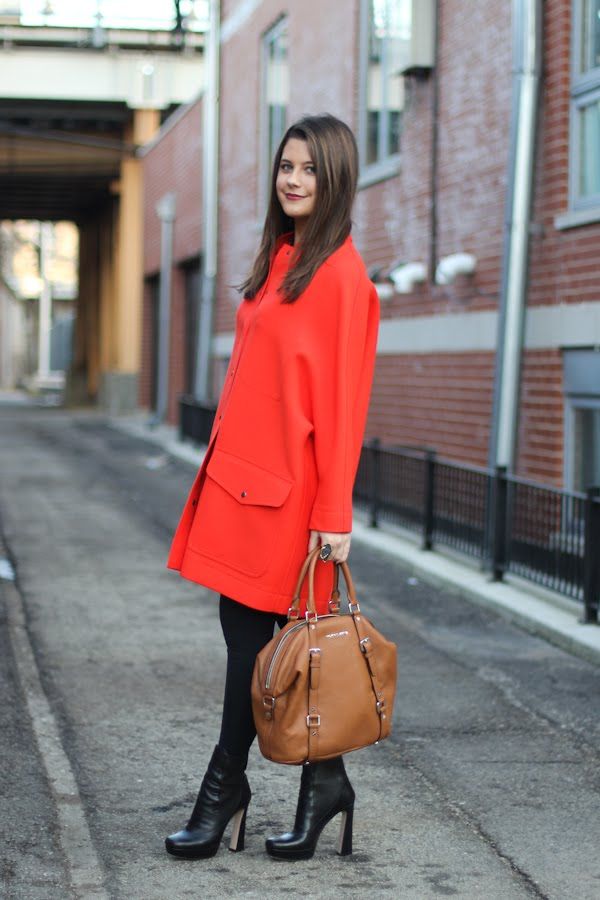 Plus, when it comes to Chicago winters outerwear is everything…so why look frumpy in your down North Face? Step it up with these stylish oversized coats and feel free to eat all you want this winter.
Photos via Style.com & Chicago Street Style