If you've been on any blog or fashion news website in the last year or so, you can't avoid a headline containing the four words SEE NOW BUY NOW (referring to the fact that many designers are offering shoppable collections straight from the runway to avoid those painful six months of waiting…even though with social media we're over it by the time it hits stores anyway). And because of this, Fashionista decided to do something about it.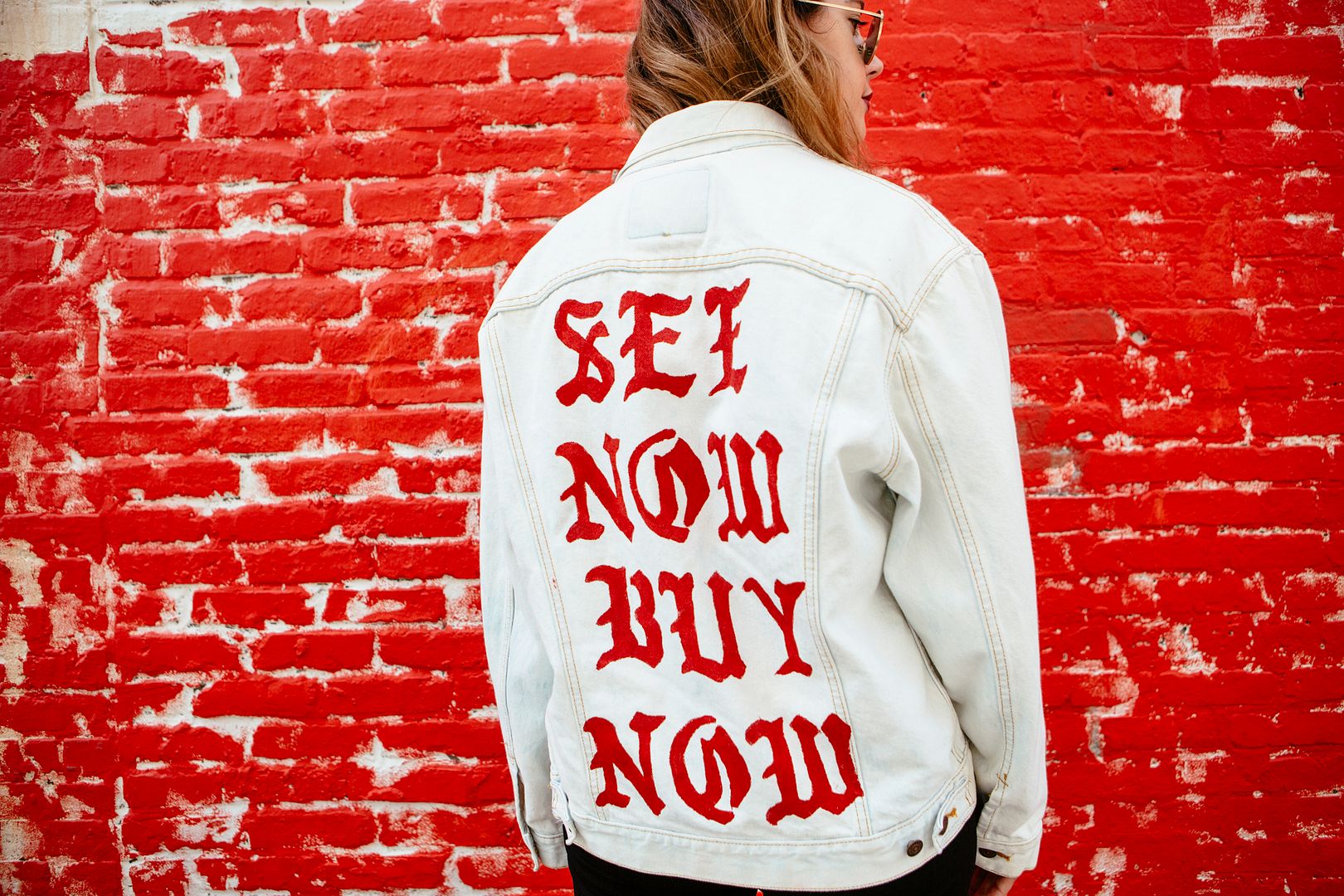 And so did I 🙂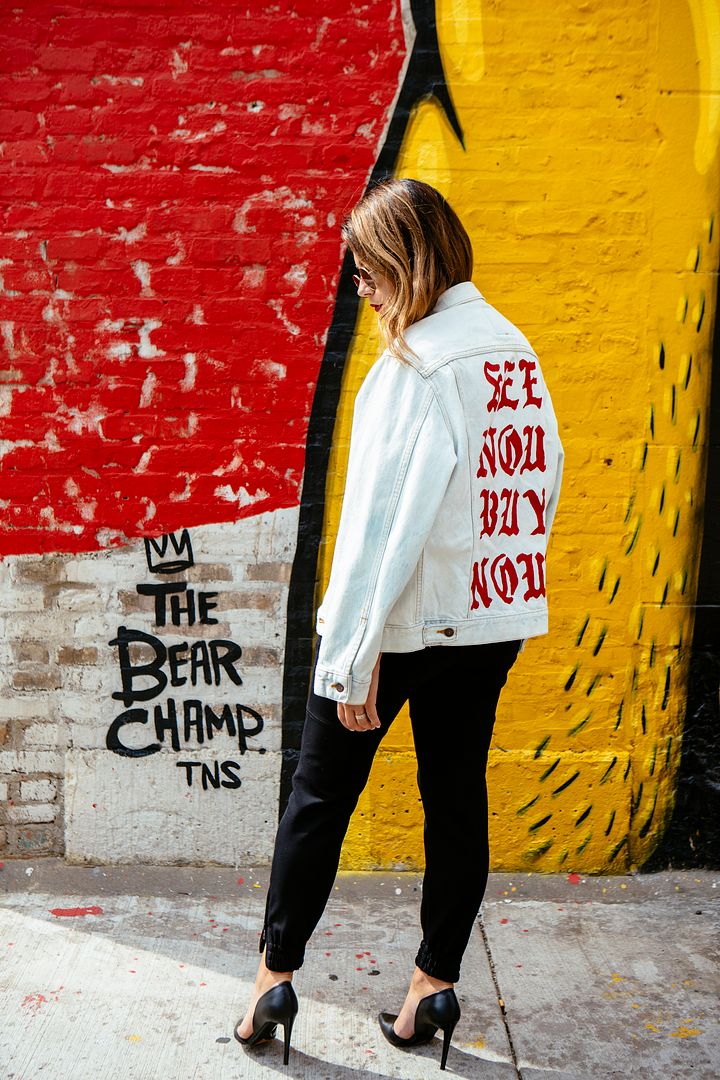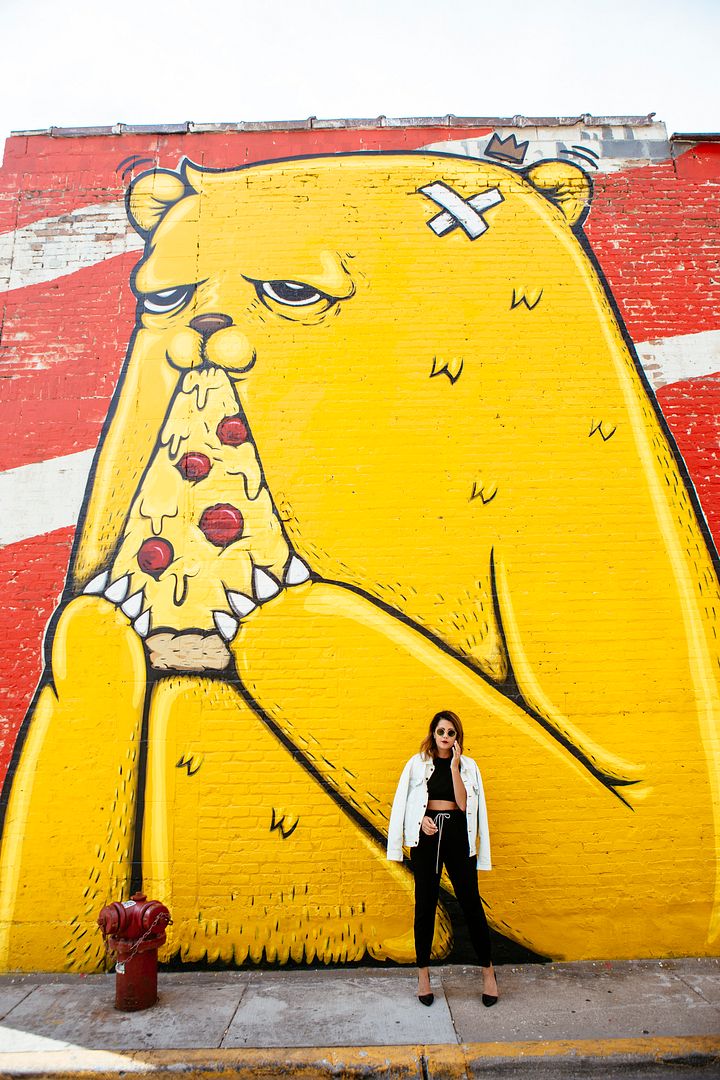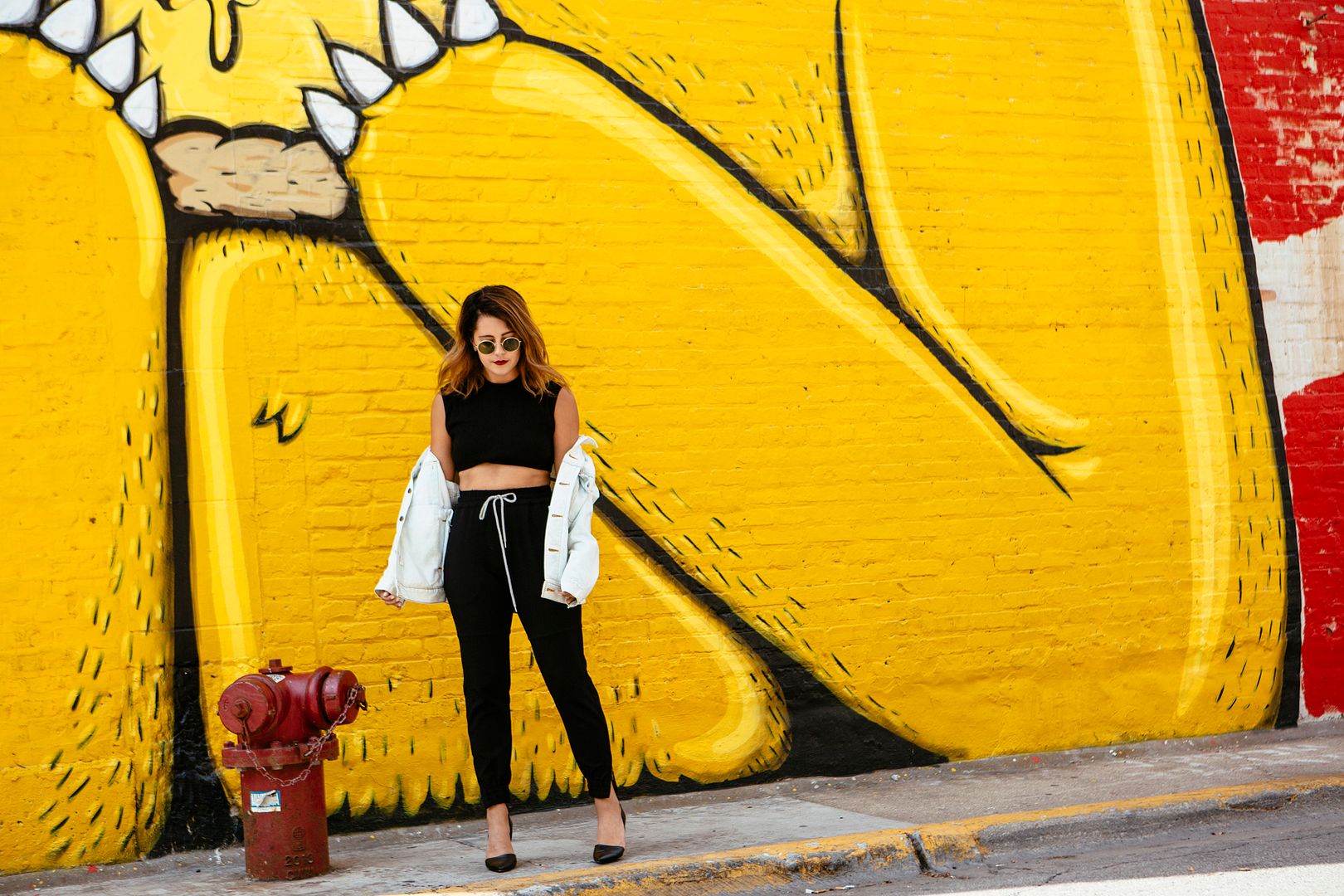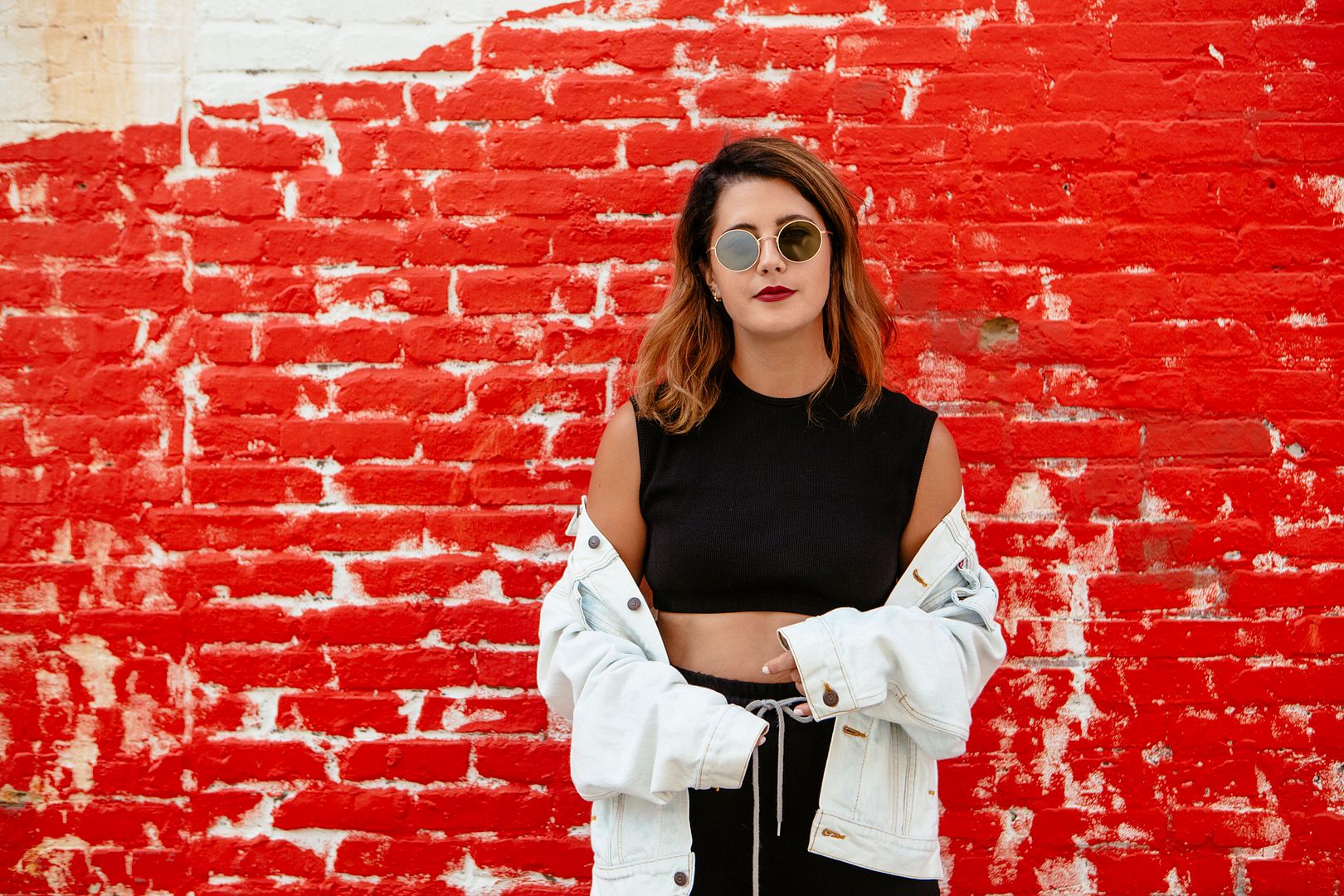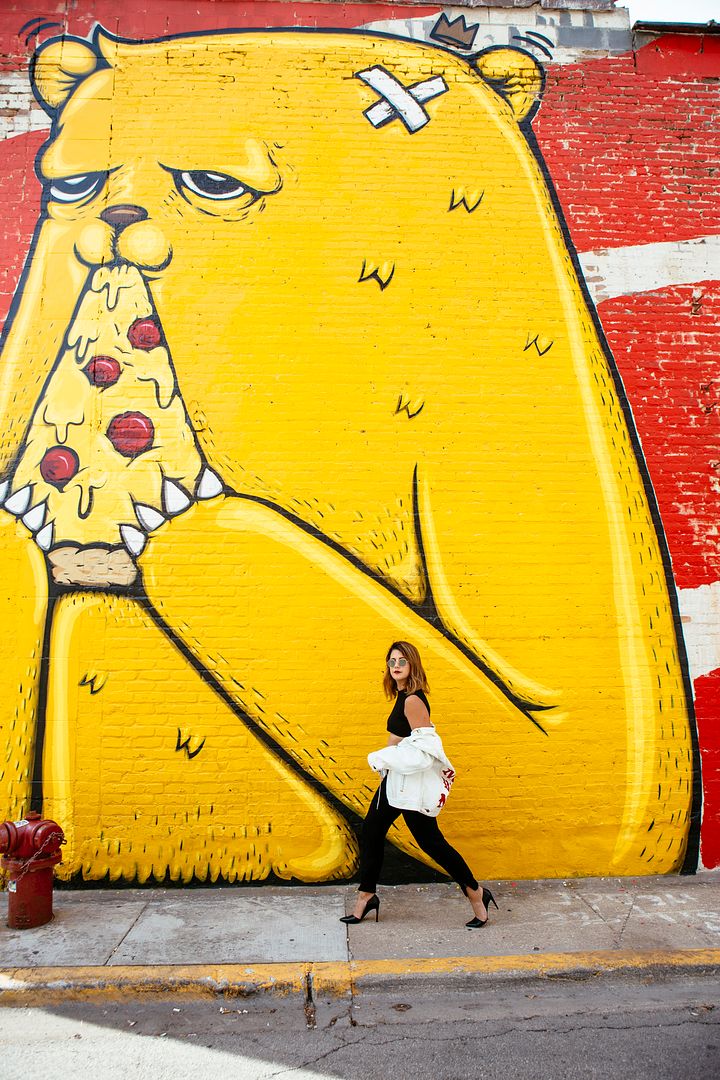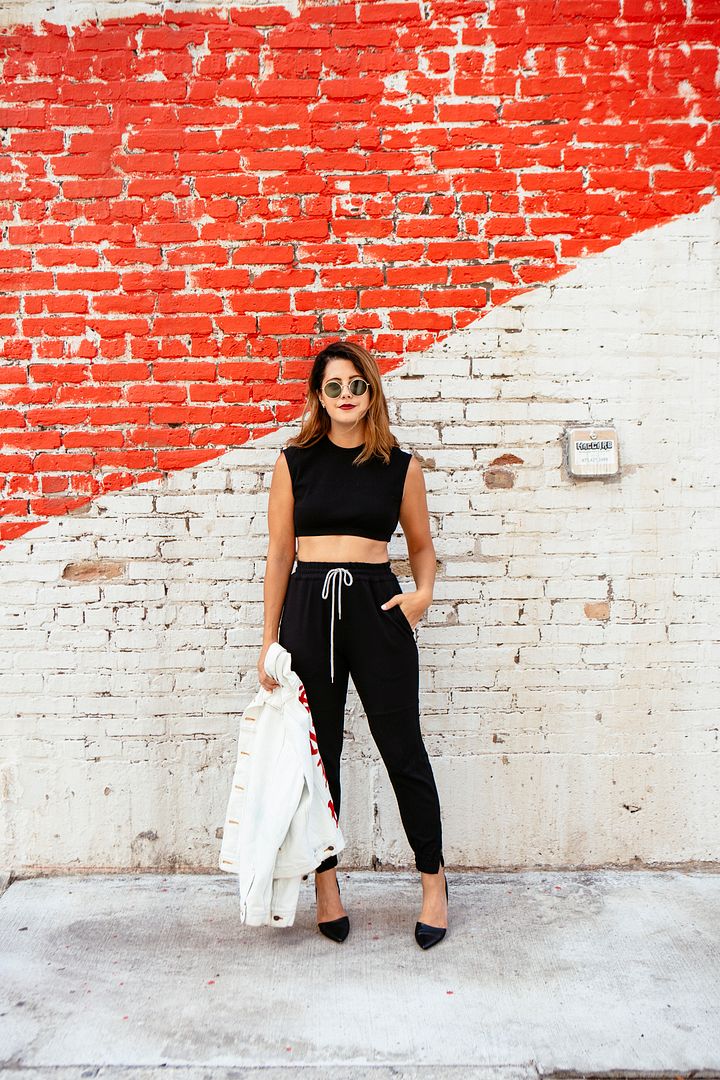 WHAT (am I wearing):
Jacket: Fashionista Merch. Top: Yeezy. Pants: Bassike. Shoes: Proenza Schouler. Sunglasses: The Row x Oliver Peoples. Lips: Pat McGrath Lust 004 in Blood 1.
WHY (am I wearing it):
If you follow me on Instagram (both regular and Stories) and / or Snapchat (so many things to keep up with these days), you know that I've been living in this jacket. Regardless of the awesomeness happening on the back, I love the oversized silhouette and the wash is just perfect. Then add SEE NOW BUY NOW (which I realized is really difficult to explain to non fashion people, especially over the age of 60…something I had to do at LaGuardia airport just a few weeks ago) and this is quite possibly the best denim jacket ever. Because it's sort of a statement on its own, I wanted to keep the rest of the look fairly simple. I had to make sure the proportions were in balance which is why I opted for a more fitted outfit underneath (which you know I'm not into anything super fitted so a slim jogger and crop top were the ideal pairing). I thought it would be a little too Athleisure with sneakers or a flat shoe so I actually decided to wear PUMPS (not a block heel or flatforms…actual high heels…sometimes you just gotta!)
But who even cares what I'm wearing when my two favorite things are in the background? JC RIVERA BEAR CHAMP + PIZZA?!?!?!
WHERE (you can get the look):
Photos by Heather Talbert
You might want to check out...