Ever since I went to my first Margiela store, I became infatuated with lab coats (as a fashion statement of course). If you've ever been in one of their shops, the sales associates are rocking the chicest Margiela lab coats…and the fact that you can't buy them makes me want one even more. So where do I get my fix? We're going to have a little Chat[ty] about that…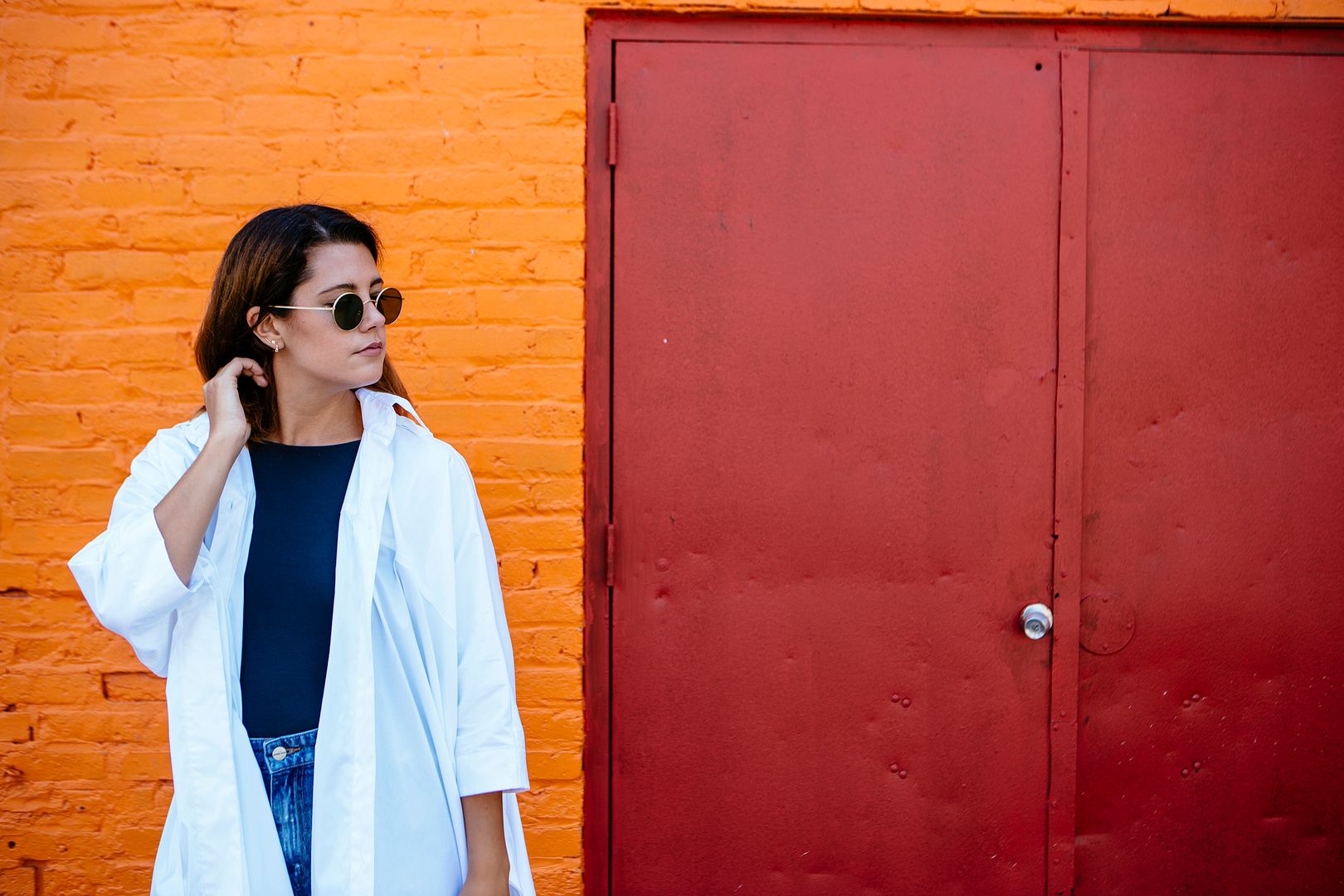 WELCOME TO MY LAB COAT OBSESSION.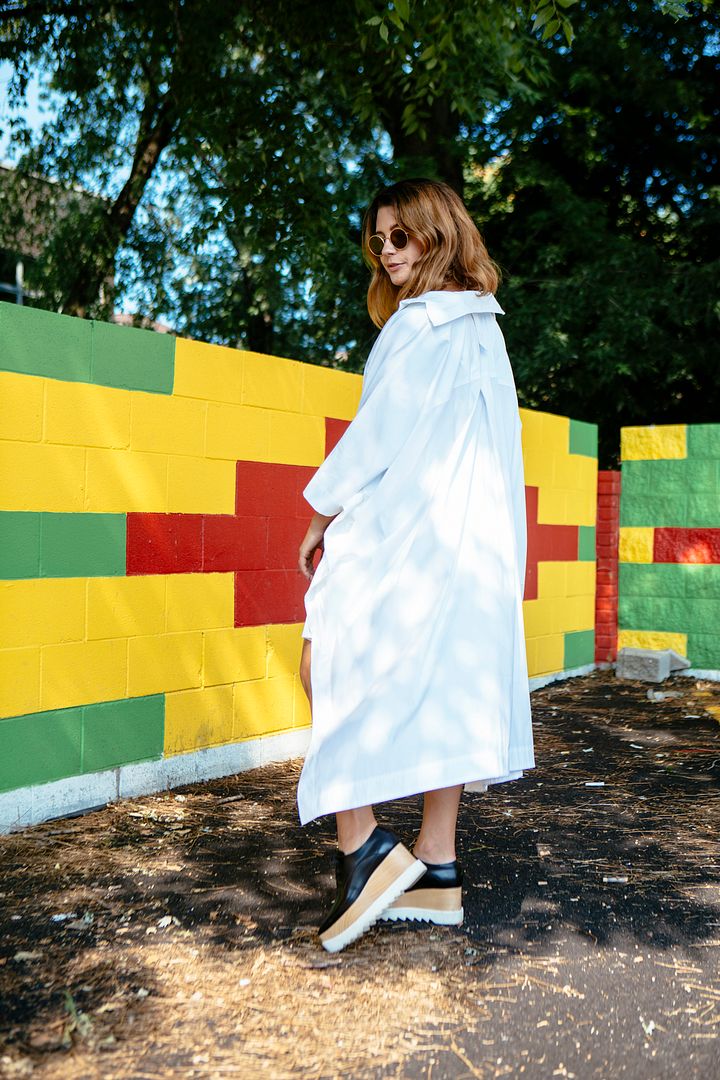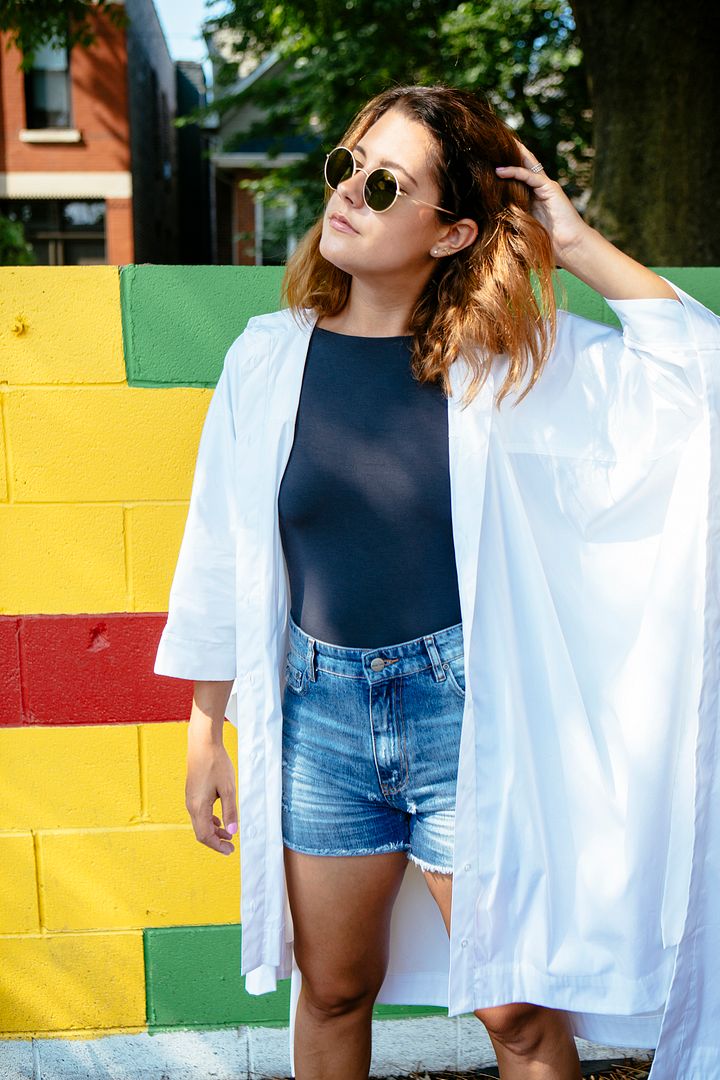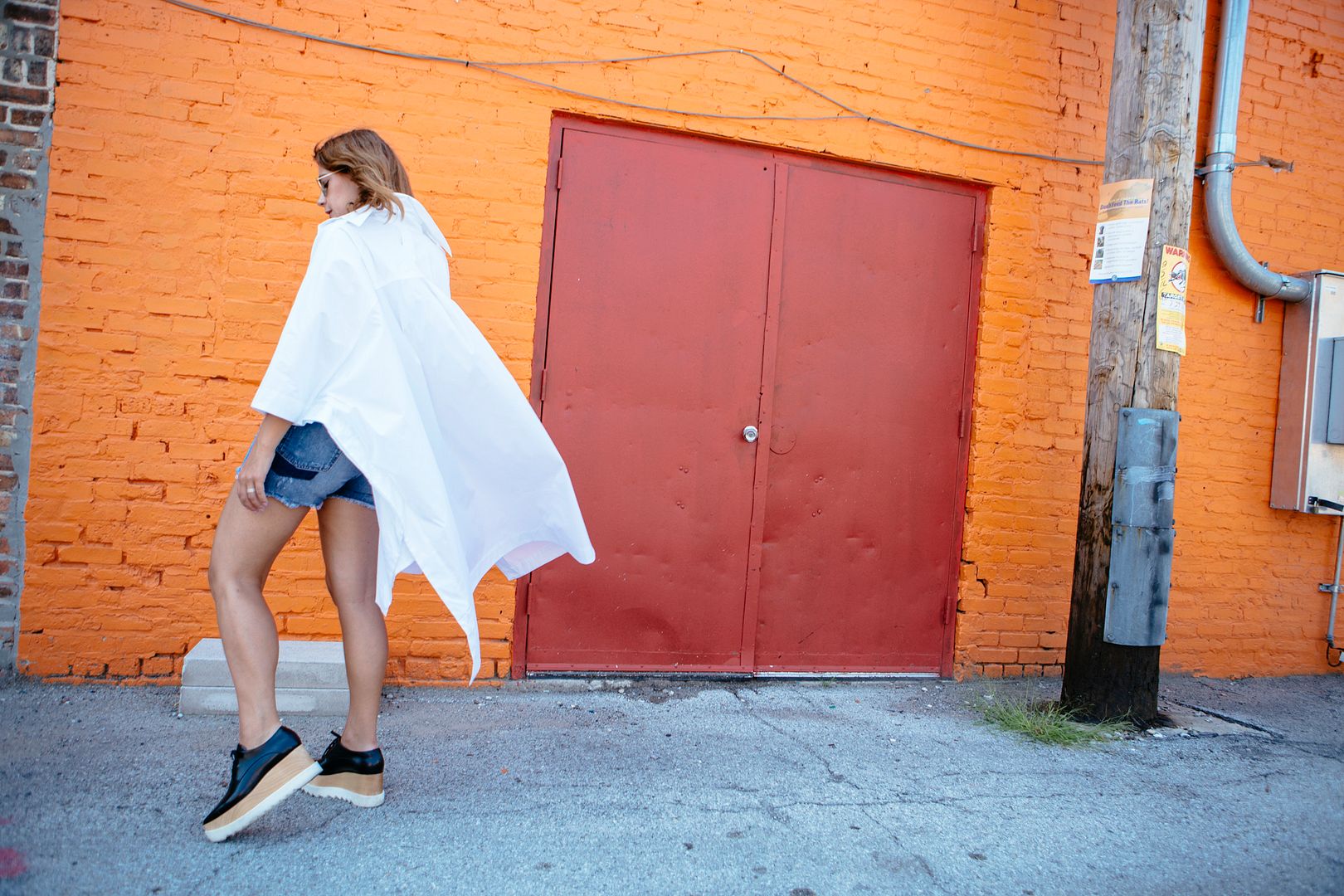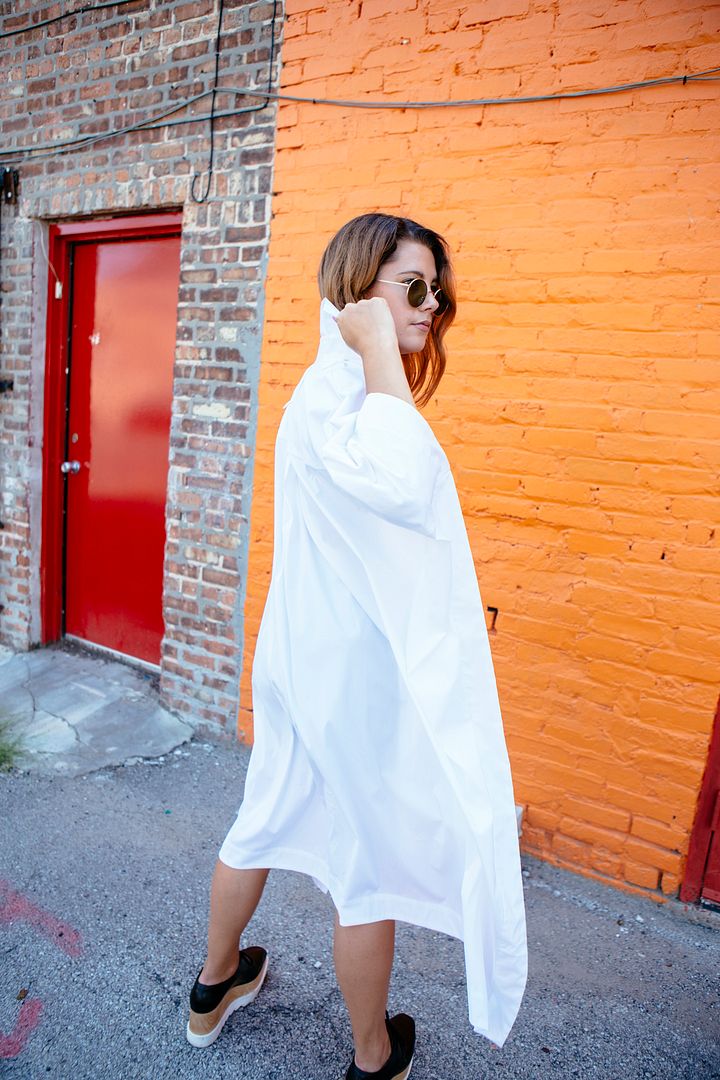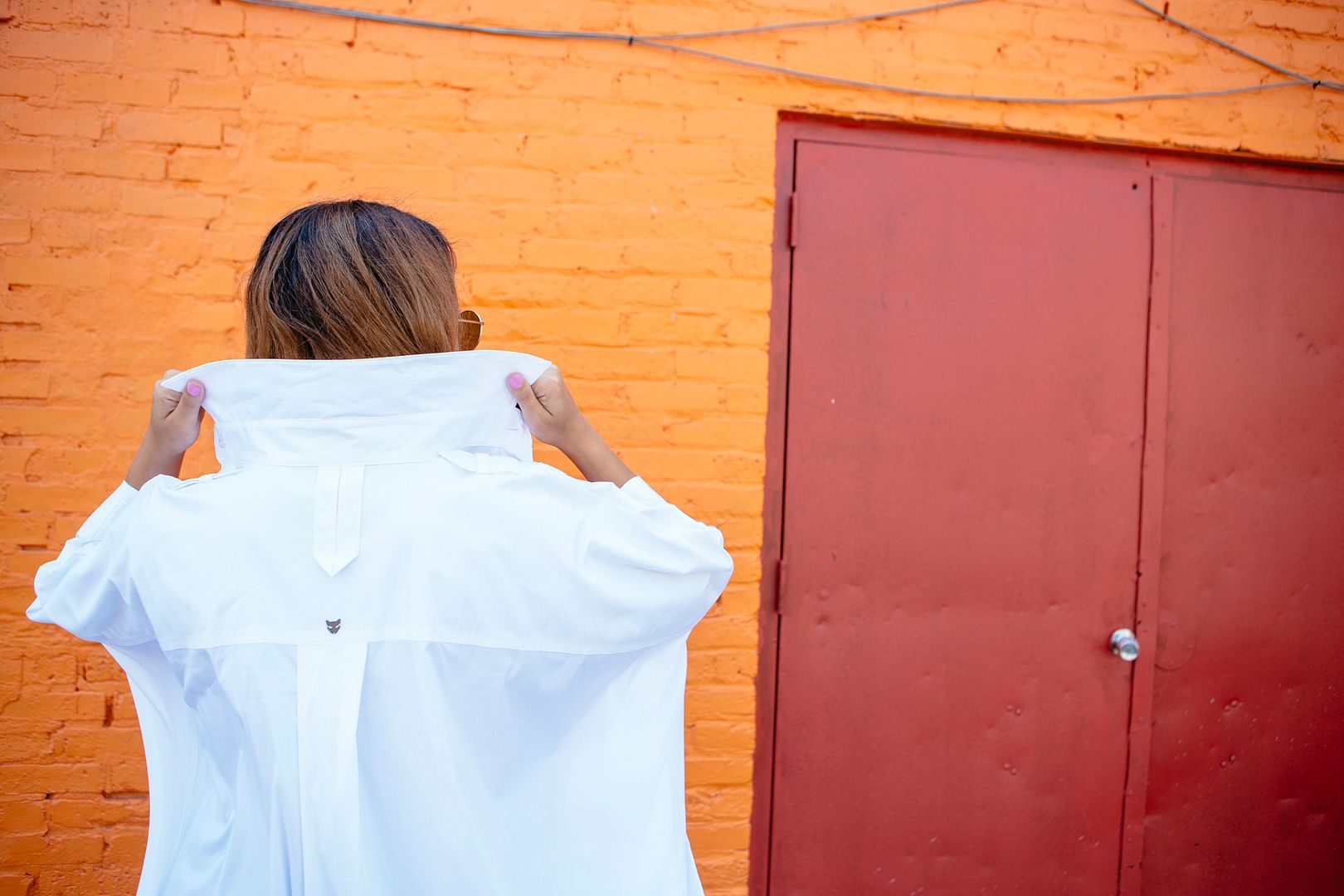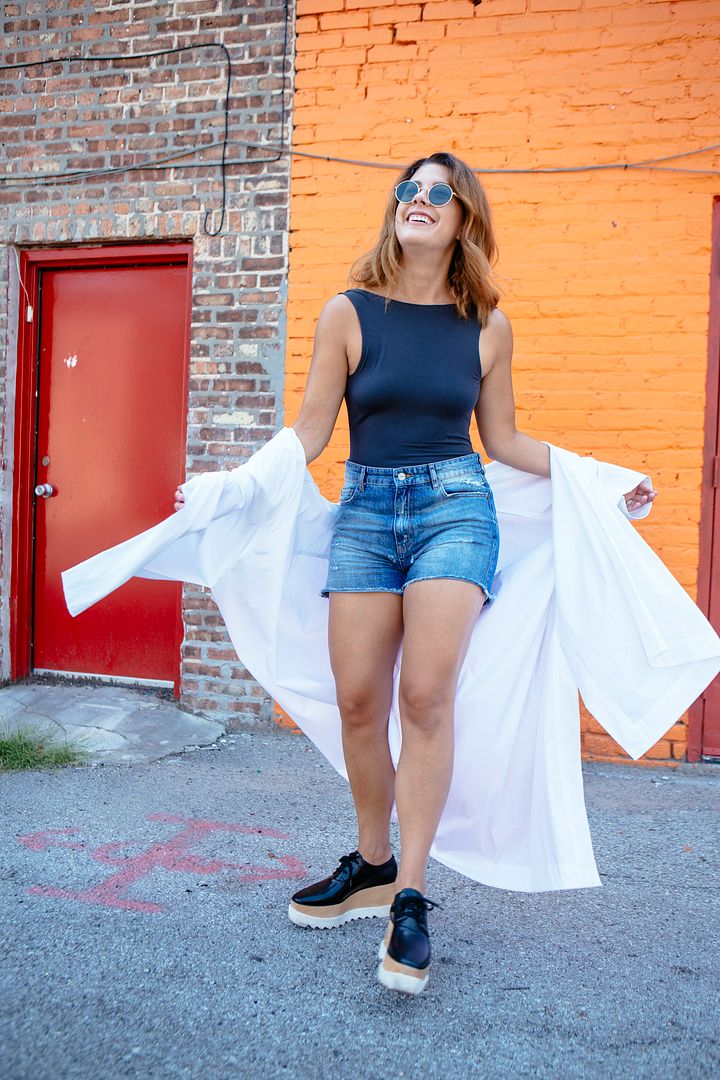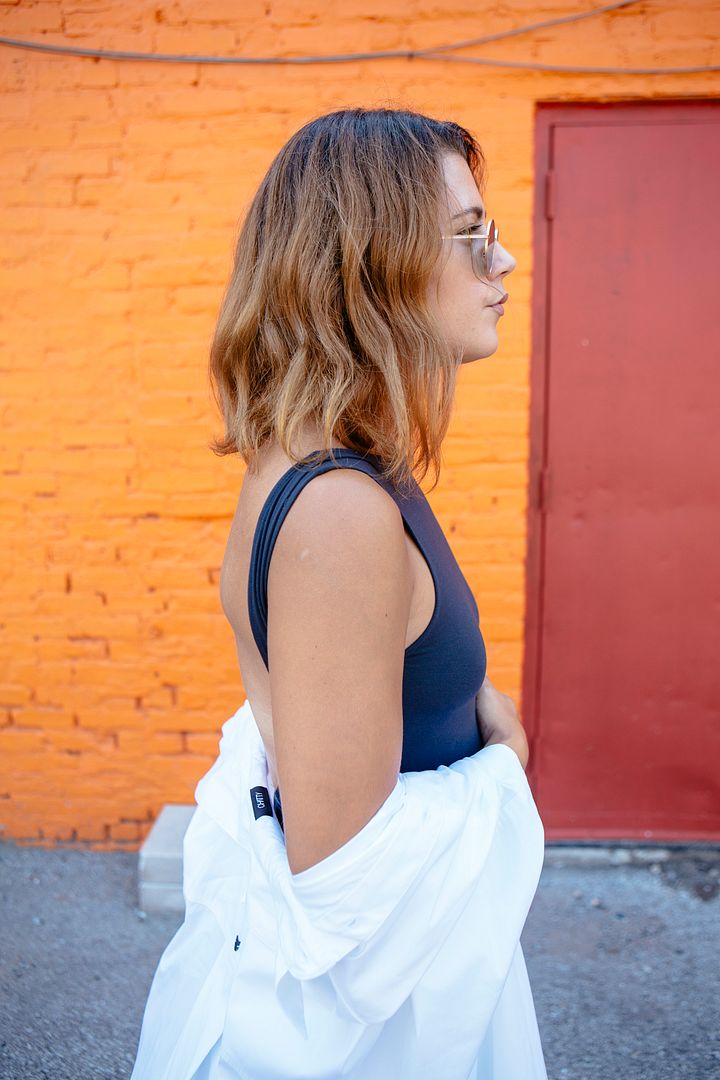 WHAT (am I wearing):
Dress: Chatty. Bodysuit: Kotelova. Shorts: Anine Bing. Shoes: Stella McCartney. Sunglasses: Oliver Peoples x The Row. 
WHY (am I wearing it):
While some people have this thing with floors (or doors) I have this thing with lab coats. It could be the fact that I've always really enjoyed science (but was pretty terrible at it). There's something random and CHIC A F about them. This one in particular is technically an oversized shirt dress that I just wore open. It's by a super cool designer (that is sort of Margiela-ish) based in Prague called Chatty. I discovered them at the Sistercity Studio pop-up in Chicago, which featured all Czech designers (who are AWESOME by the way…definitely check them out online, as the pop-up is now closed, but hopefully they'll be opening a permanent shop soon!) Now I could easily wear this piece as a dress (and I will eventually…don't you worry) but I wanted to play with some layers so I opted to rock it as a piece of outerwear. Now something that resembles a lab coat does not make sense to be paired with a bodysuit, denim shorts and platform brogues…but I figured I would MAKE IT make sense. Get it? You know I love to play with proportion so doing a more fitted look underneath something so oversized is definitely a way to do that. Due to the length of the lab coat / shirt dress / superhero cape situation, I needed some height…but with shorts like this, everything felt just so…hooker-ish. And my go-to way to add height without feeling like I should be working the street corner? PLATFORM BROGUES.
And with how humid it's been (re: frizzy hair), I may as well be a mad scientist (minus the math skills).
WHERE (you can get the look):
Photos by Heather Talbert
You might want to check out...