I typically don't incorporate that much menswear into my wardrobe. I do have some "menswear inspired" pieces, a few unisex t-shirts but that's really it. Today, I'm wearing a piece of menswear in this What Why Where feature. Can you guess what it is?
It's the shirt! This Gareth Pugh top has a long point in the front and is cropped in the back. It's kind of strange but so am I. Technically it's for men but I'm putting my own spin on it today.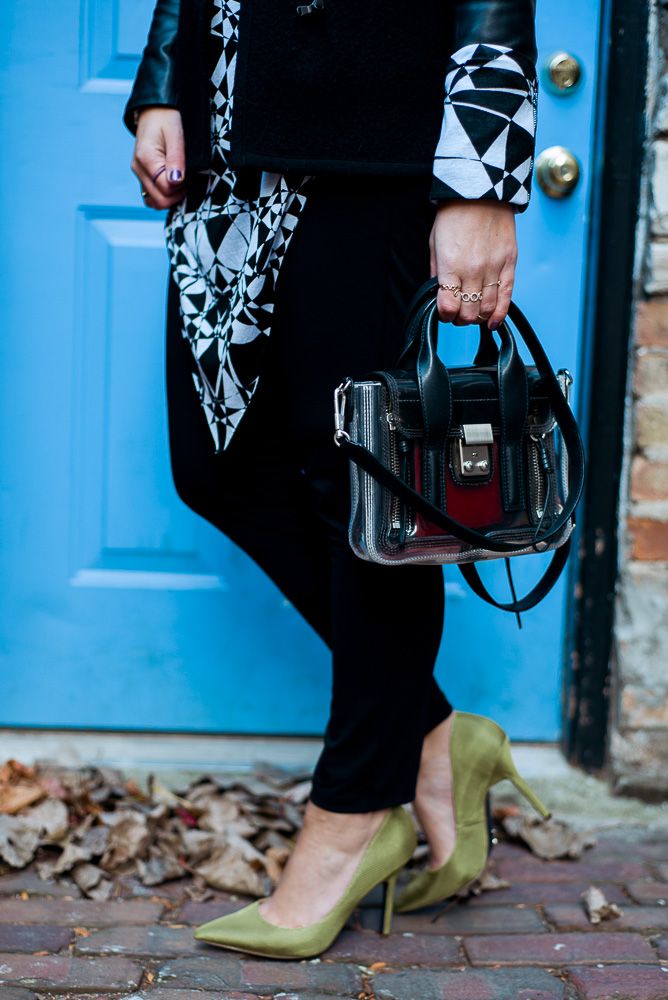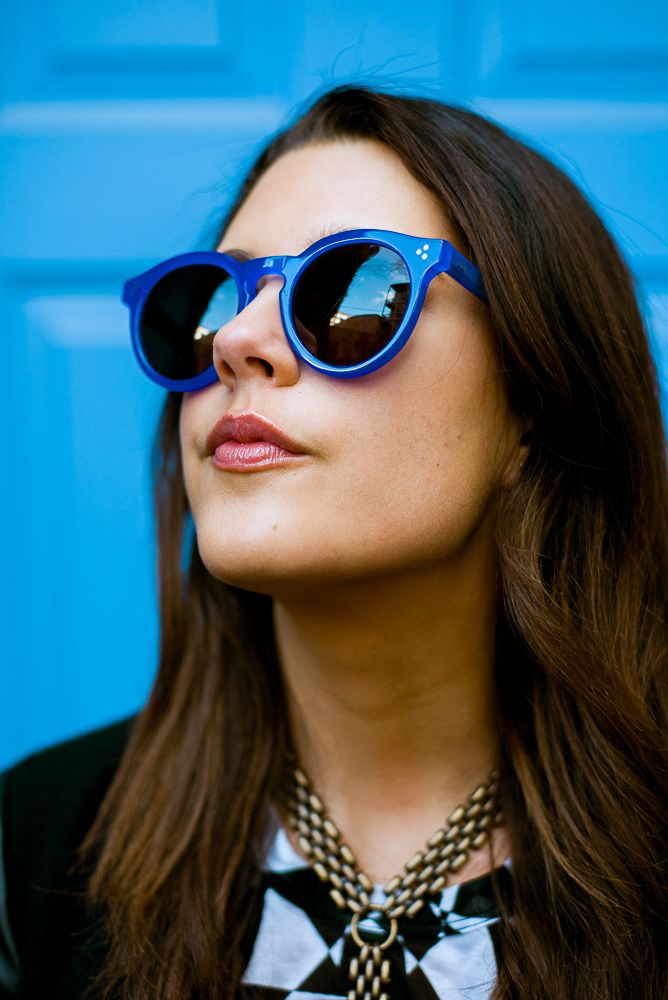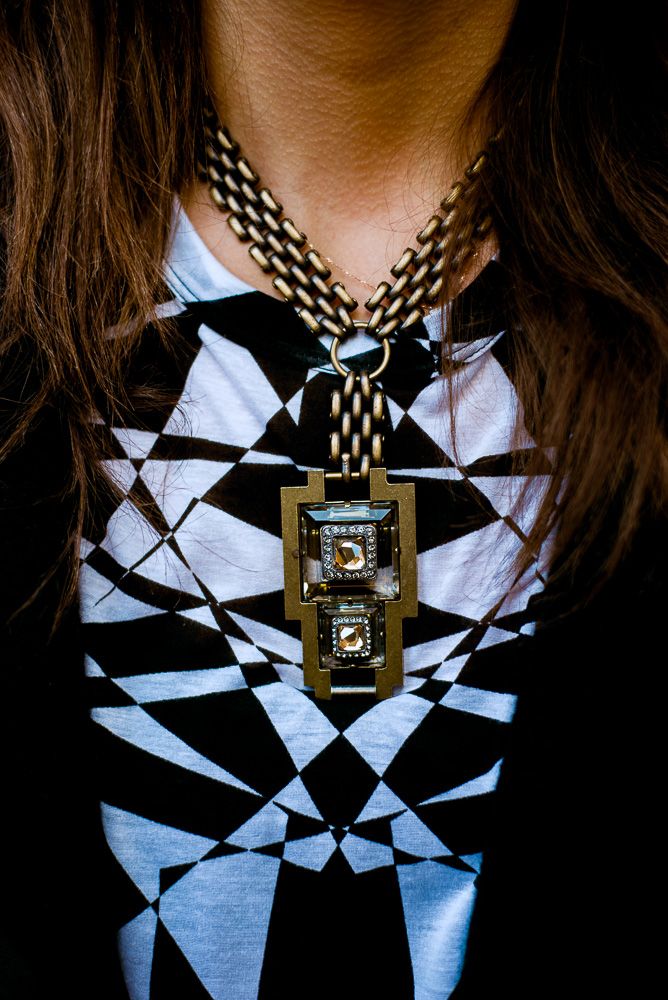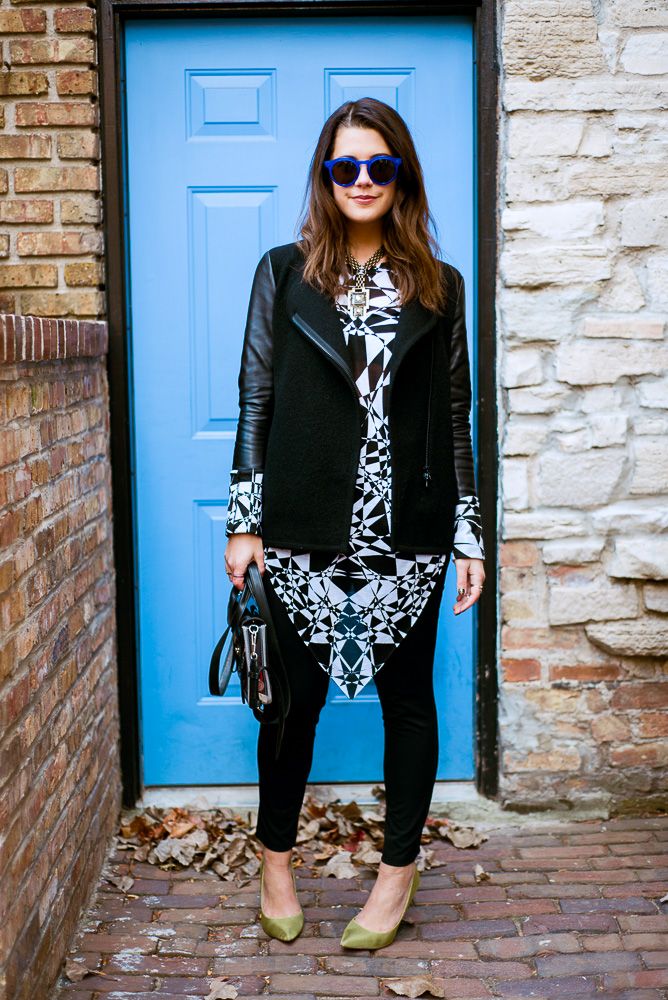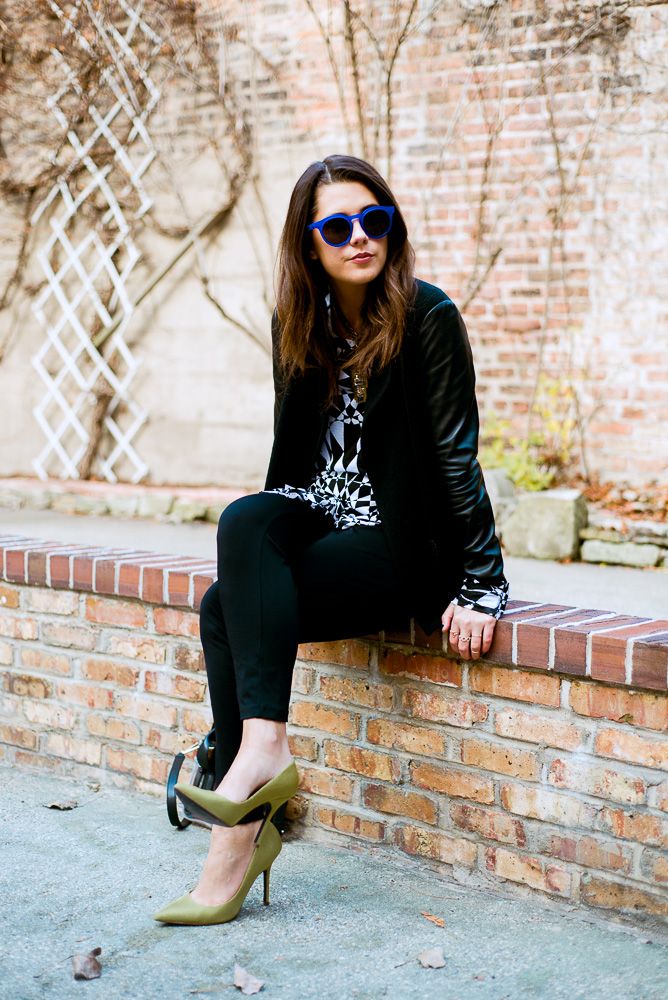 WHAT (am I wearing)
Top: Gareth Pugh. Jacket: Vince. Pants: H&M. Shoes: Rachel Rachel Roy. Bag: 3.1 Phillip Lim. Necklace: Lanvin. Sunglasses: Illesteva. Rings: Jules, Dana Rebecca, Iwona Ludyga, Avanessi.
WHY (am I wearing it):
I based my entire outfit around this Gareth Pugh top I got from the old Bonnie & Clyde's (check out the owner's new venture, Gallery Aesthete for similar styles). Like I mentioned earlier, it's a mens shirt but because of the length in the front and the extra long sleeves, I wanted to show the versatility of this top and get a little creative. In the first photo I'm wearing the shirt as is. In the next few photos you can see I  folded the extra long sleeves over my jacket to showcase the pattern in an unconventional way. In the last two photos I tied the front of the top to make it cropped. And just for the hell of it…jacket over the shoulders. As I always say…we have to get dressed everyday, so why not have fun with it?
WHERE (can you get it):
Photos by Daniel Kelleghan
You might want to check out...