It's funny that for quite some time, I pretty much refused to wear flat shoes. Then when loafers and oxfords came along, I rarely wore heels. The reason for never wearing flat shoes is that our options were limited to traditional ballet flats, which let's be honest…are ugly. But if loafers and oxfords aren't your thing and sneakers are too sporty for you AND you still need an excuse to ditch your heels…I have the perfect solution.
I know you're probably like "Jena, you've got a point." And I do. That point is pointed toe flats. Again, something I was not a fan of until recently. Pointed toe heels? Done. But in flat form? Not so sure about that.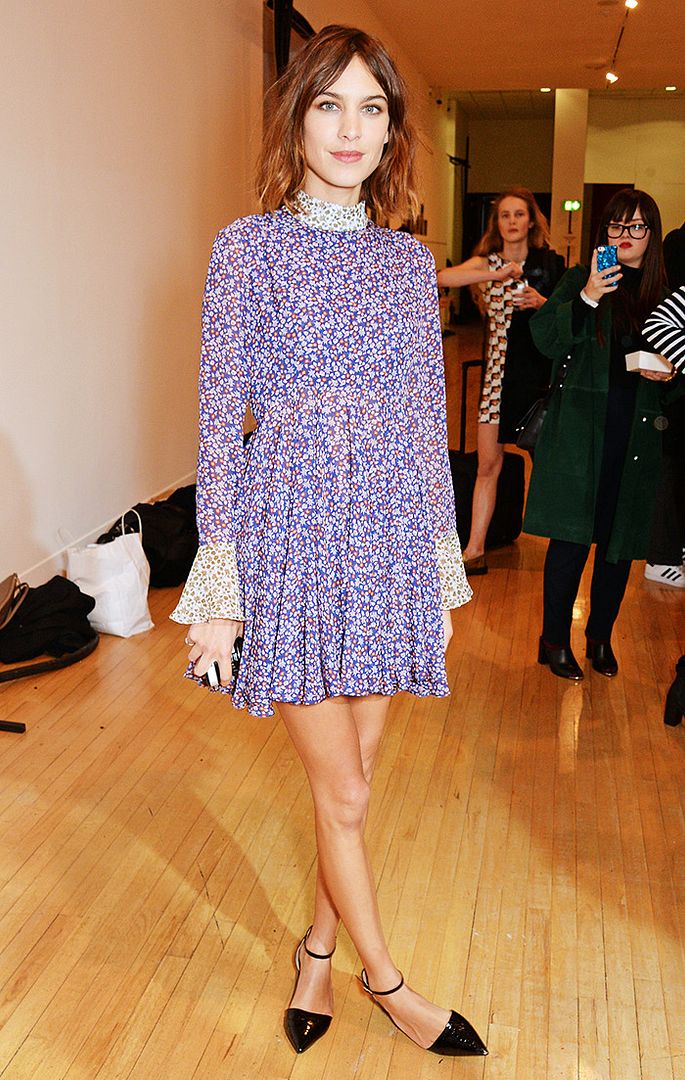 It's not like I'm totally on board with all pointed toe flats though. I'm particularly a fan of the ankle strap and d'Orsay styles (remember, Jenni Kanye did it first).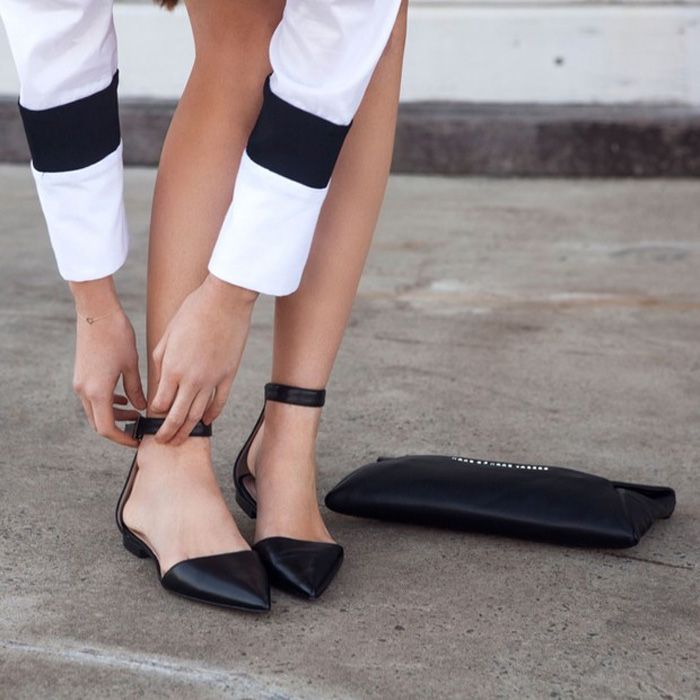 I wouldn't say I'm opposed to the Valentino rock stud flats or the Aquazzura lace ups that every blogger seems to own…but I'd rather see something that not everyone has.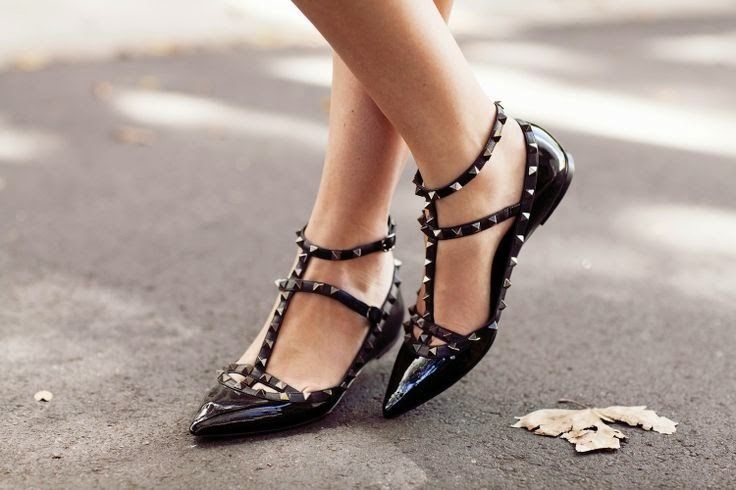 What what I am opposed to are the slingback and mule styles. Not like I'll disown you if you wear them, but they're just not my thing. What I think is so great about pointed toe flats in general is that they're much more flattering than their round-toe counterpart. Plus they can be worn dressy or casual,  while the round-toe styles are mostly very casual. Another bonus? Most flats look best with cropped pants (at least slightly cropped so you can see a little ankle) as you need something to flatter the leg. We all know heels are flattering, but we're not going to wear 5 inch stilettos to get groceries (unless you're Kim Kardashian…but I doubt she does her own grocery shopping anyway). If your pants go past your ankle, there's not much space between your leg and your shoe to elongate the leg. But with pointed toe flats, you can get away with this smaller gap (meaning you don't need to wear cropped pants) because a pointed toe is universally more flattering than round toe. Get it? Good.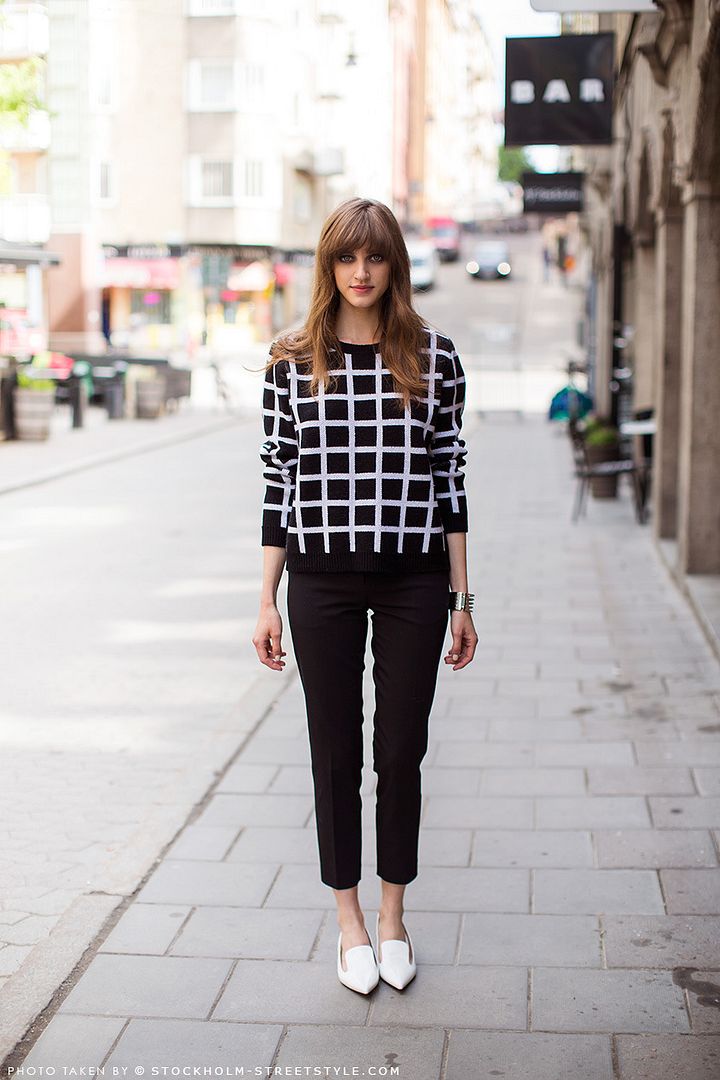 Just like how it's fun to balance out oxfords with something feminine like a dress, you can do the same thing (but the opposite) with pointed to flats. They can get a little girly (how many times have you seen those rock stud flats with some sort of pastel YSL bag and a "flirty" skirt?) so feel free to toughen them up with ripped jeans and / or a vintage tee.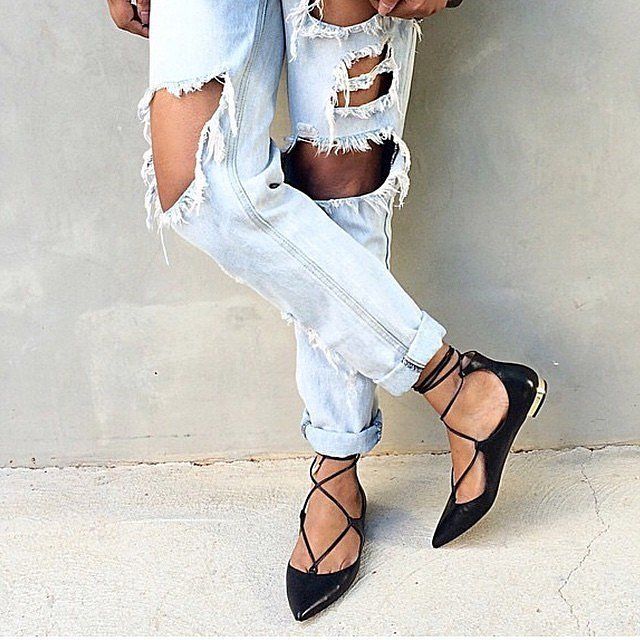 And for my last word of advice…many pointed to flats have a short upper which results in the dreaded [not NSFW] toe cleavage (well at least I think it's quite dreaded). A little cleavage never hurt anyone, right? (like pictured above) But when you can see your toes smushed together like a group of teenagers front row at a One Direction concert…it's quite painful to look at, so I can only imagine how painful it is to wear. So when shopping for your next pair of pointed to flats, it's actually those with a longer upper that are more flattering.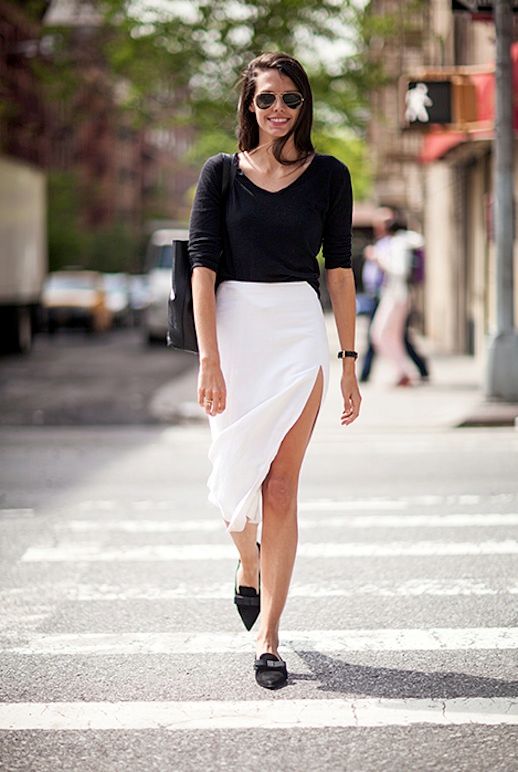 So, yes…there are some "rules" to wearing pointed toe flats. But once you have them down, THERE'S NO STOPPING YOU. If you're still confused, here's some CCF-approved pointers you can add to your wardrobe this spring.
Images via Pinterest & WhoWhatWear
You might want to check out...