This year, I've introduced two new categories to ChiCityFashion (What Why Where and Chi City's Most Stylish) and because we're well more than half way through 2013, I thought another new topic was in order. Nothing feels better than reminiscing and feeling a bit nostalgic, right? I'll leave it to Buzzfeed to give me lists of things I miss about the 90s so I'm going to do something a little different. Today will be my first installment of a new feature — Throwback Thursday (not to be confused with #tbt on Instagram). I'm going to start with past collections from designers and who knows what will stem from that. And because I thought my first TBT would be way too predictable if I chose Proenza, today is all about Prabal Gurung.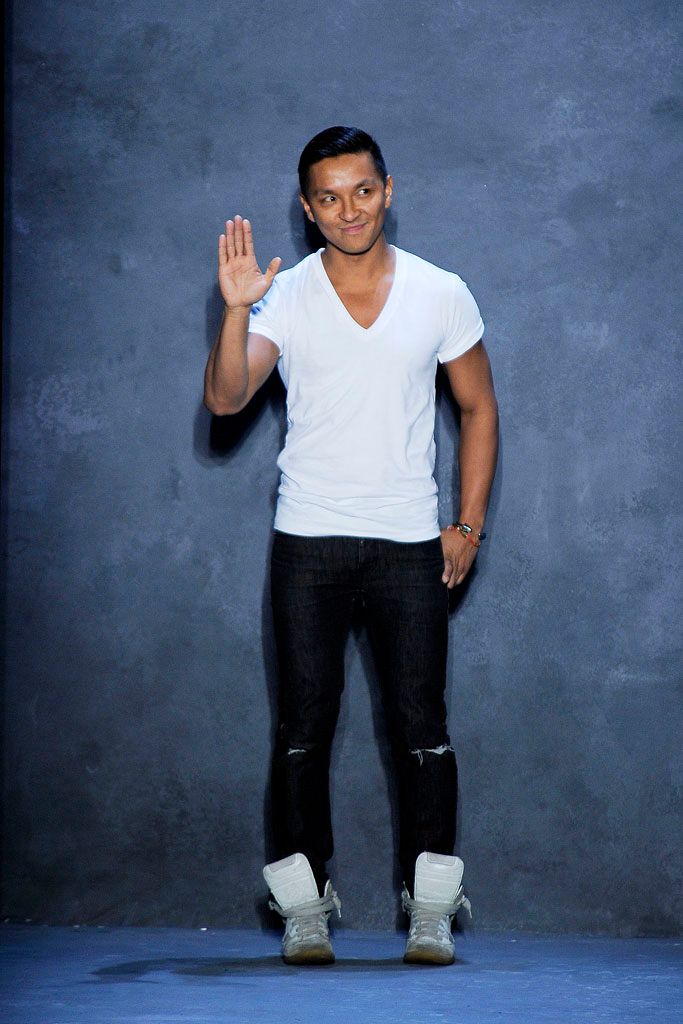 I've written about Prabal several times on CCF. He's not only an insanely talented designer but he seems like one of the most genuine people in the fashion industry. Although I don't know him personally (yet…), I've heard nothing but good things. Just follow him on Instagram. You'll  see what I'm talking about.
It's not like I can Throwback Thursday Prabal to 15 years ago or even 5 years ago. His first collection was in Fall 2009 and it's incredible to see how well-known and respected he's become in such a short amount of time. It definitely helps when celebrities like Diane Kruger and Zoe Saldana wear your designs but he does much more than red carpet gowns.
Let's take a look back. Throw back that is…
Prabal Gurung's first collection. Can you believe that was less than 5 years ago?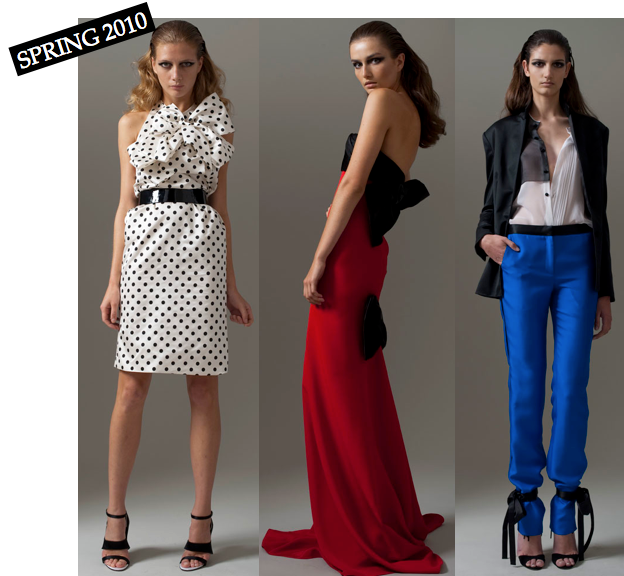 This was the first collection I took notice of. I saw those blue pants and I knew I'd be a long-time Prabal fan.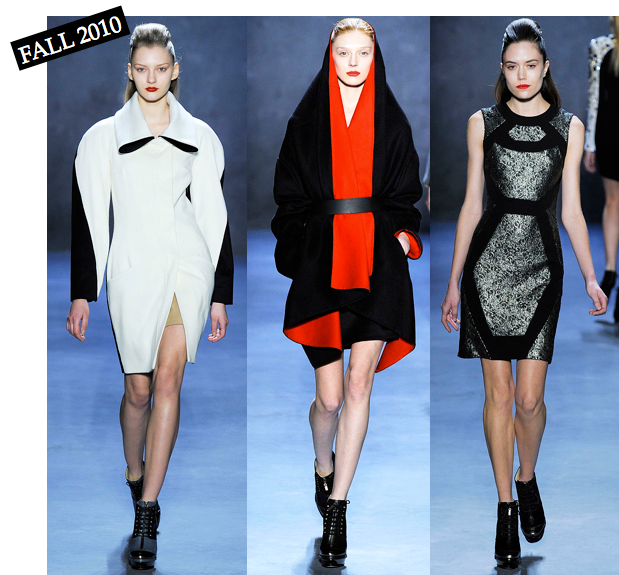 This was the collection of high expectations. When Demi Moore is the first celebrity (I can remember) to wear one of your dresses and Oprah wears one of your gowns on the cover of her magazine, people are going to expect a lot from you. But as always…expectations were exceeded.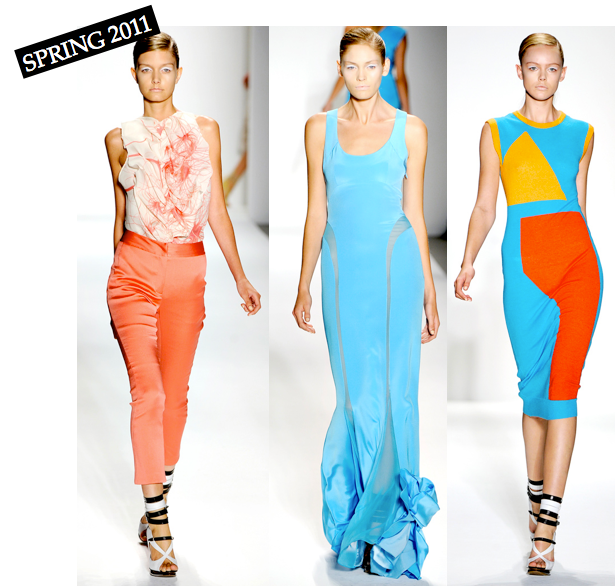 Remember when colorblocking was having a moment? Prabal was no exception.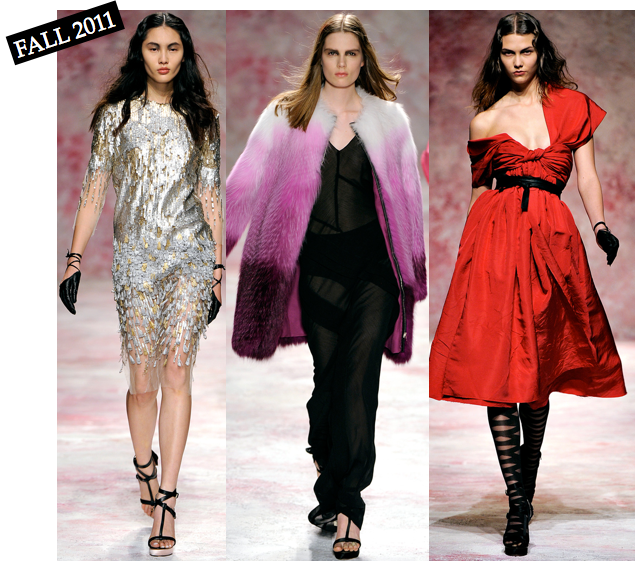 You know you've made it when Karlie opens your show.
This is not only my favorite Prabal collection but one of my favorite designer collections of all time (up there with Proenza Spring '10…which if you know me at all is quite a statement).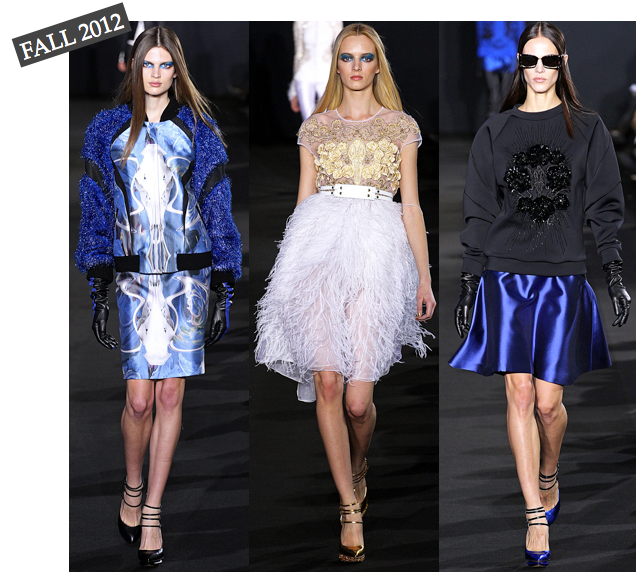 I wrote about this when it debuted, calling it the "return of the blue pants" (referring to Spring 2010). This was my second favorite Prabal collection because it was the perfect transition from Spring 2012.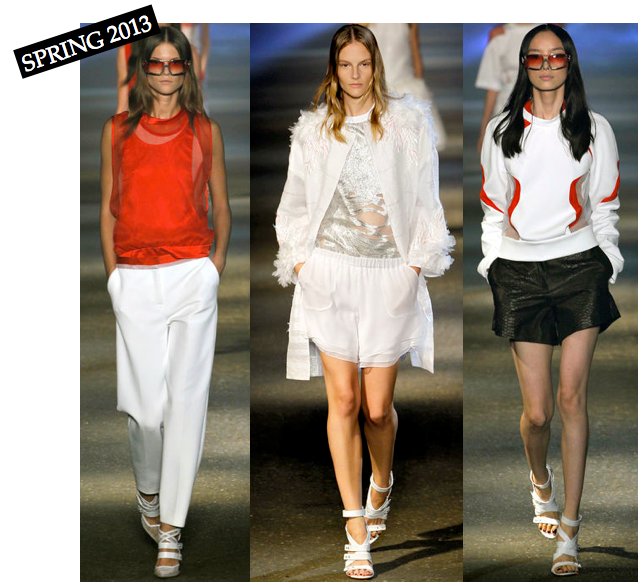 The Prabal girl gets a little more casual. I dig.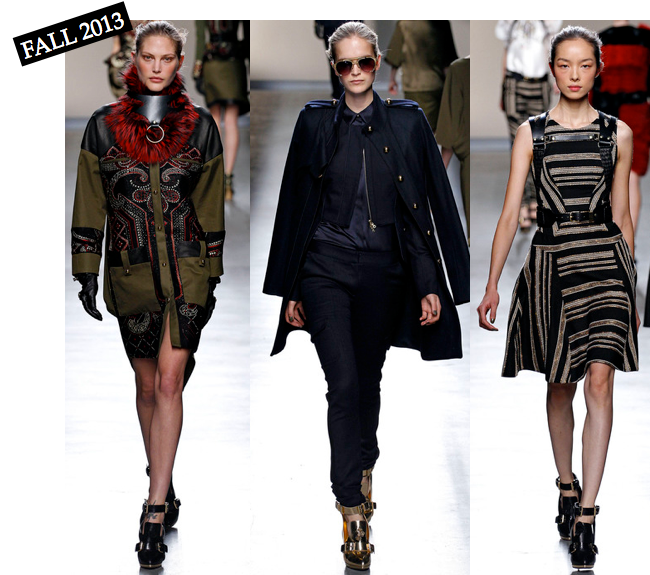 And not so much a throwback at all because this just happened in February but I can't show you the evolution of Prabal without the most recent Prabal, right? This was probably the largest departure I've seen from the designer so far. He's done very feminine and intricate styles in the past so to see something so dark and military-inspired was not the Prabal I'm used to, but a Prabal I could get used to.
—
Do you have a favorite Prabal Gurung collection? Any future #tbt's you'd like to see here?
Images via Style.com
You might want to check out...