I feel like the last 3 of my What Why Where posts have been such a tease. I hope you realize that I don't take these pictures the day I post them. They're usually taken earlier in the week (when it tends to be warmer for some reason, which is a conclusion I've come to recently) and then by Friday (when I typically post) it's freezing. So, I apologize for blogging schedules and unpredictable Chicago weather.
Now that we've got that out of the way…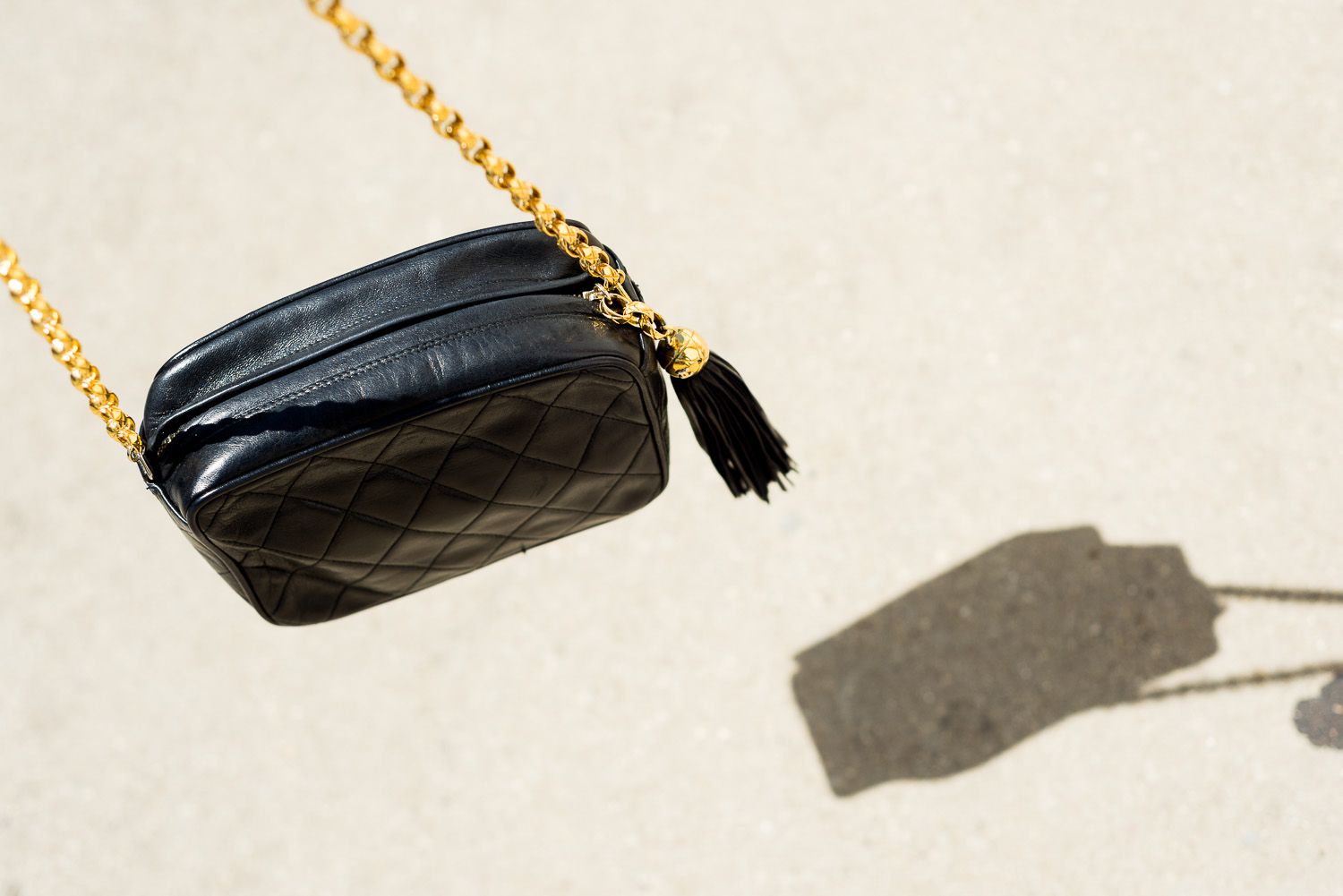 I'm going to give these weird pants a try.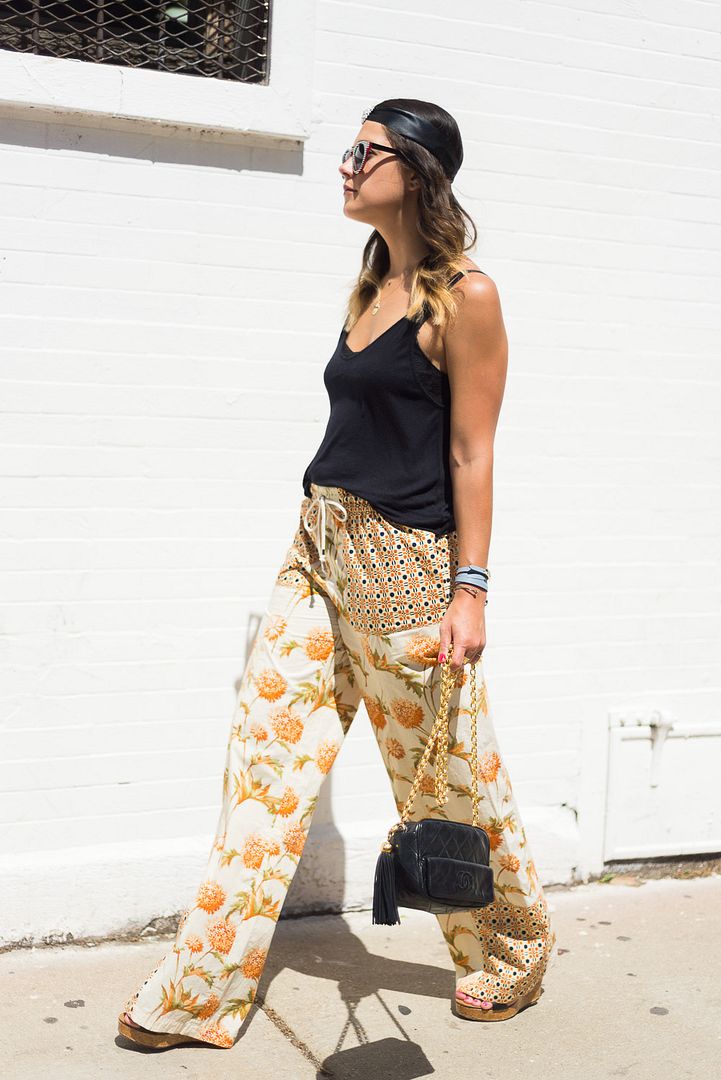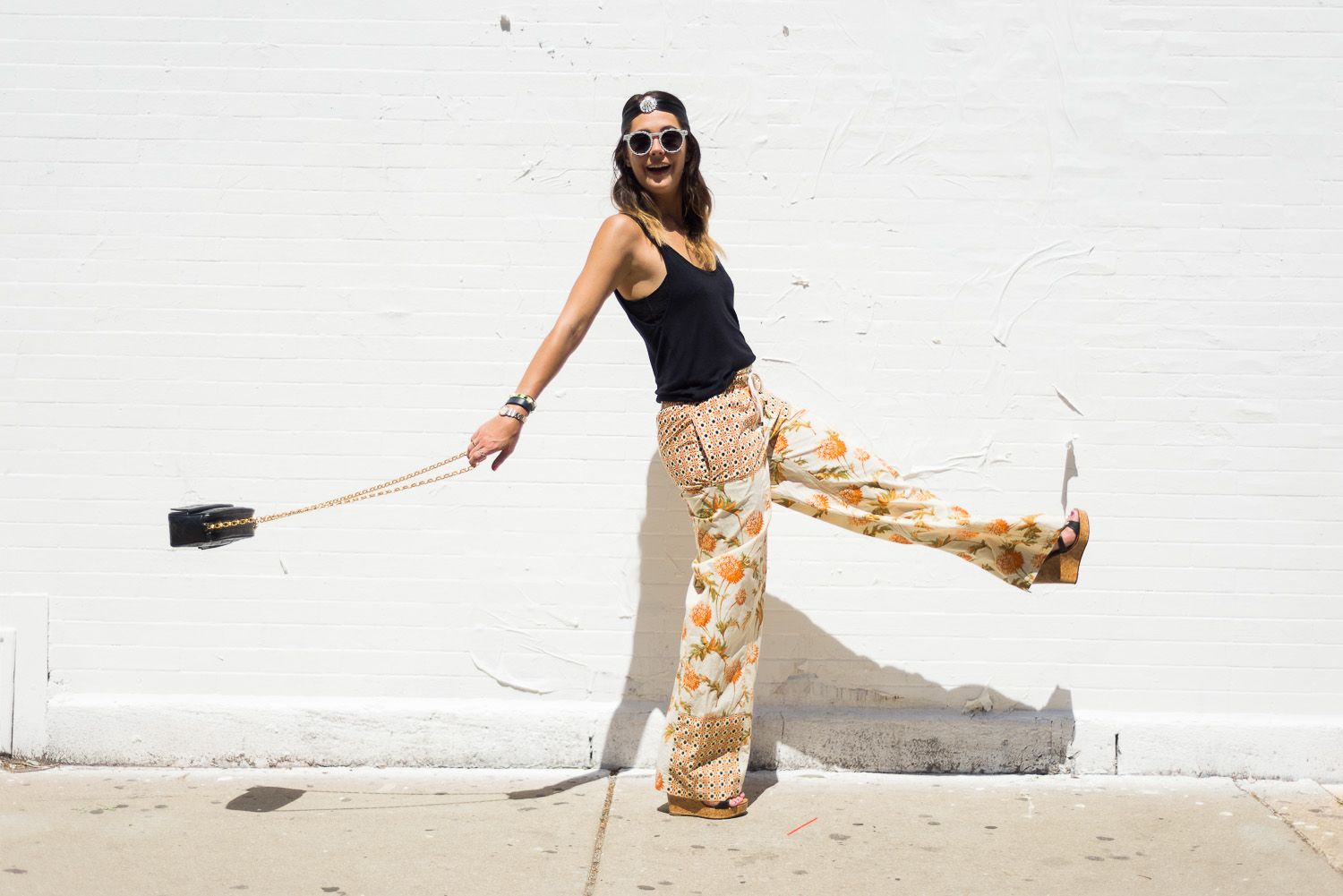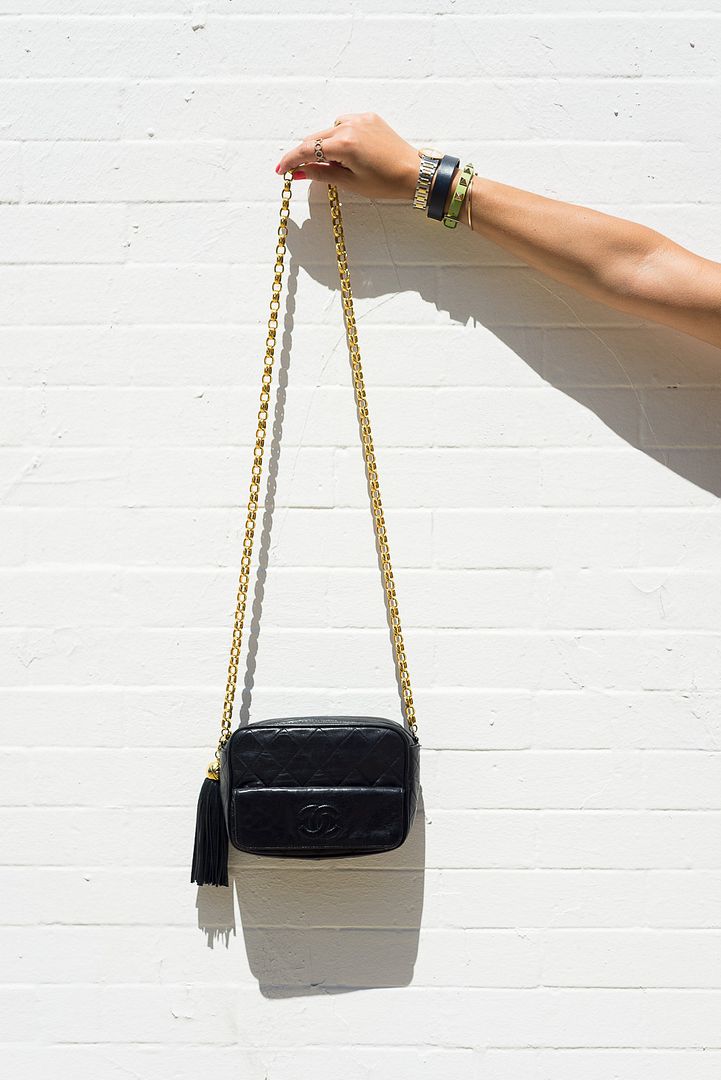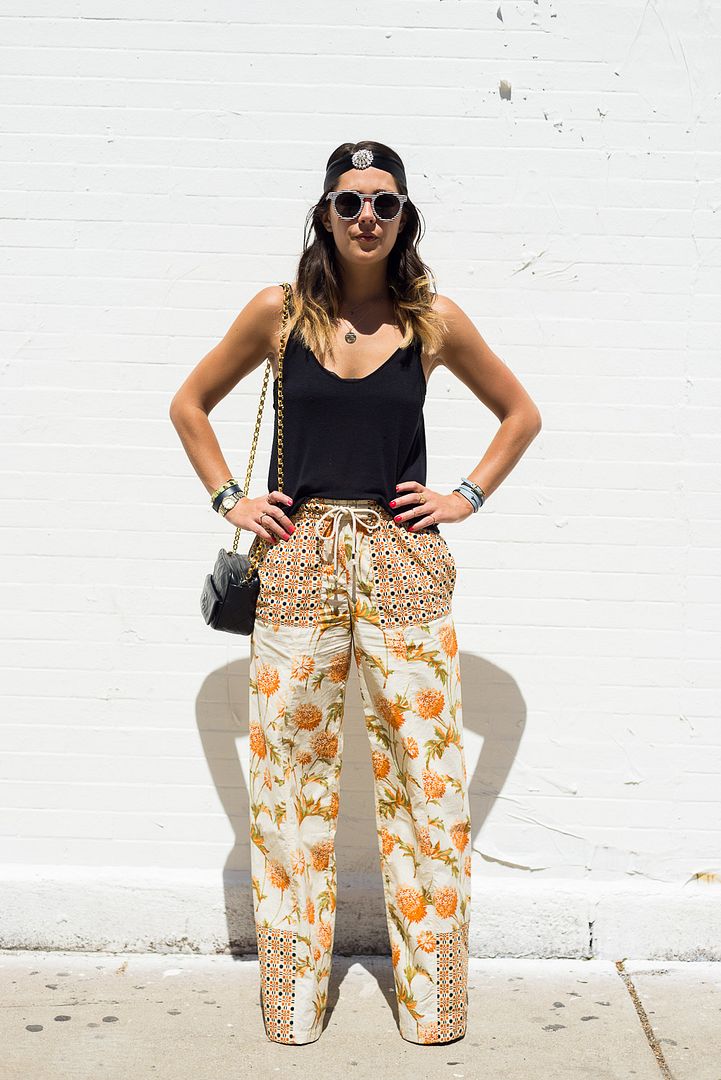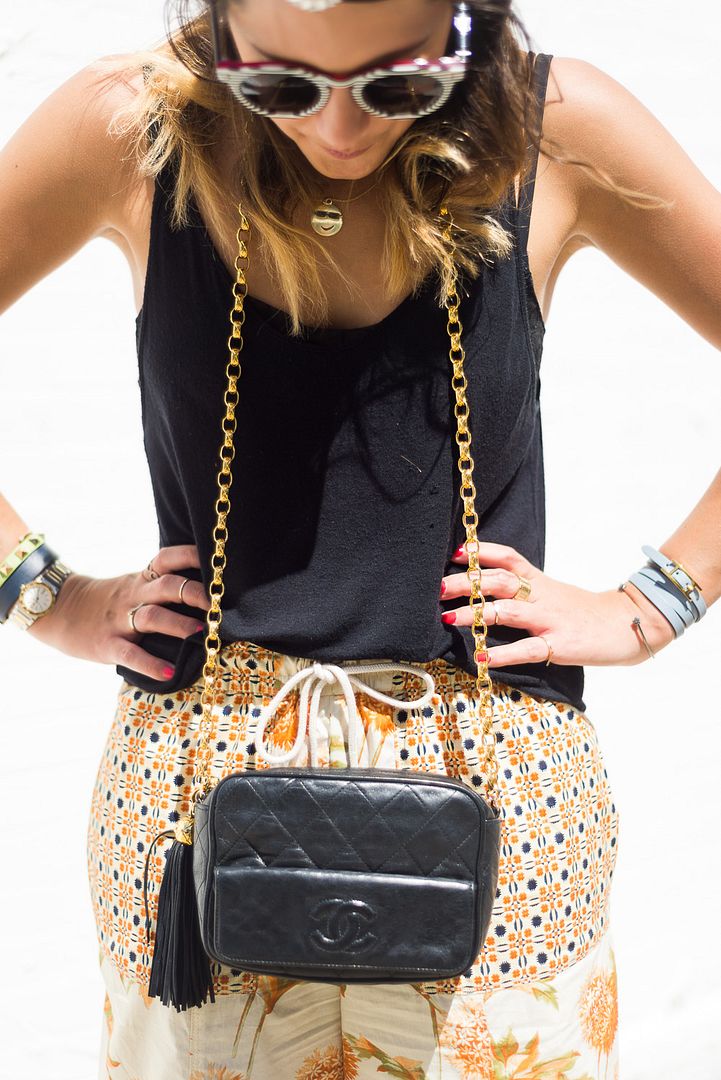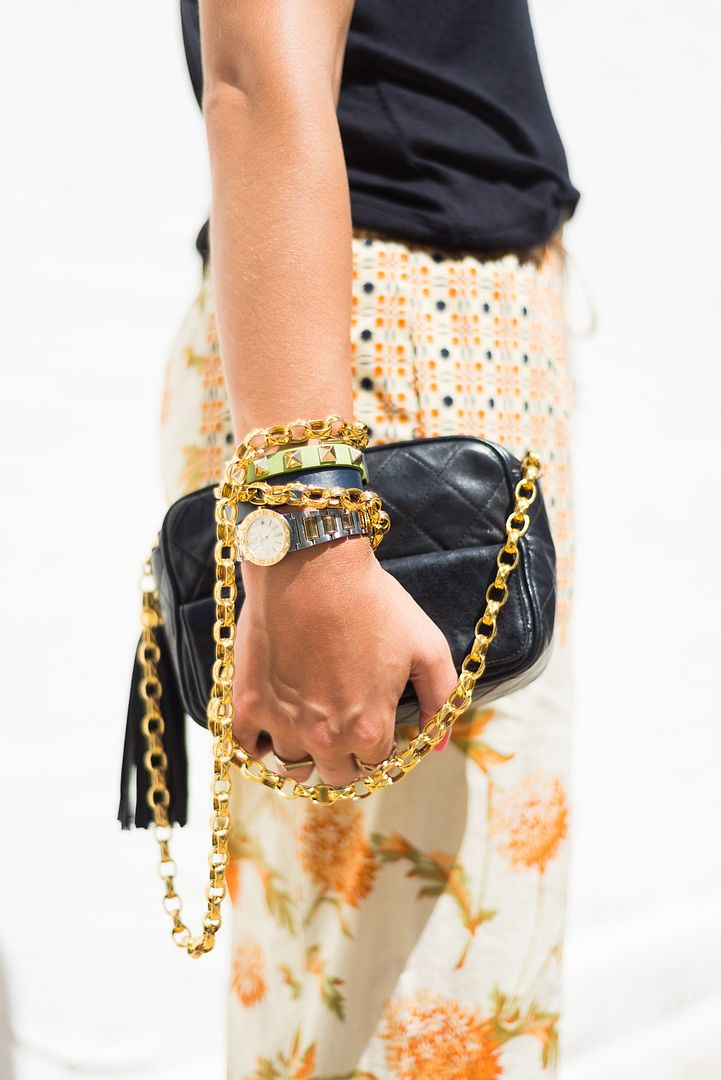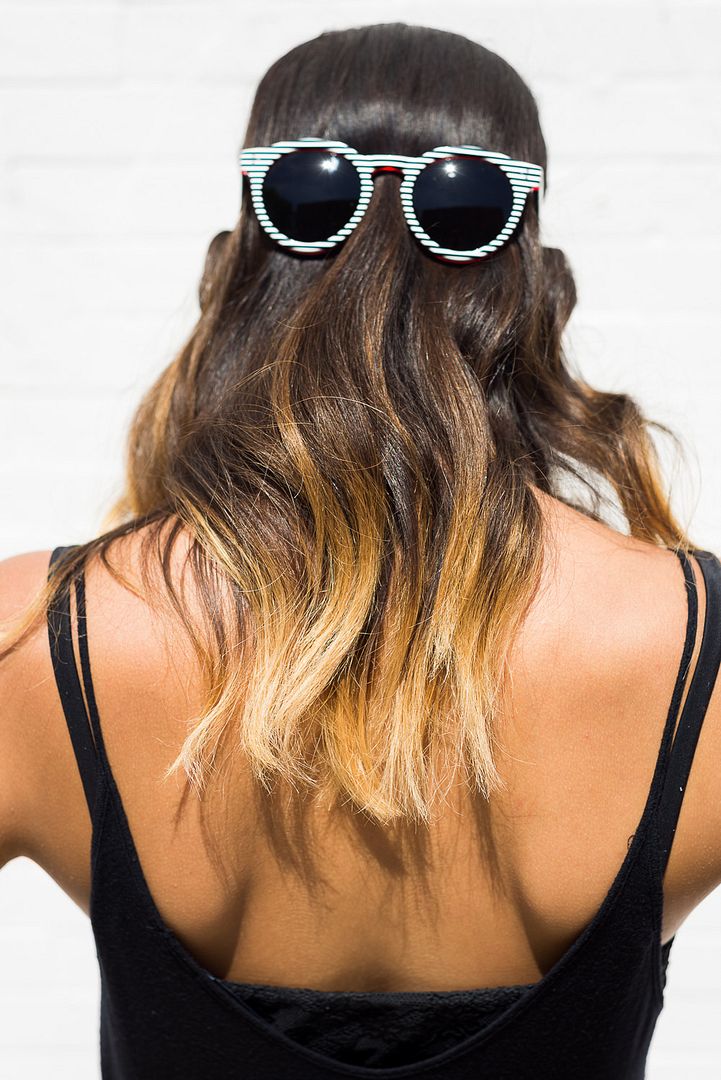 WHAT (am I wearing):
Shirt: T Alexander Wang. Pants: Suno. Sunglasses: Illesteva. Shoes: Valentino. Bag: vintage Chanel. Headband: Oscar de la Renta. Rings: Cartier, Dana Rebecca, Jules. Bracelets: Celine, Dana Rebecca, Valentino, Hermes. Necklaces: Dana Rebecca, Alison Lou.

WHY (am I wearing it):
I'm all about printed pants but I've never owned a pair of drawstring ones (at least that I wore out of the house). I got these when I was at Fivestory in New York (which is a SICK store by the way) and I've been waiting for the perfect day to wear them…this was the day. They are pretty unflattering but in case you haven't noticed, the clothing I enjoy the most is the least flattering. It's just how I roll. So with such crazy pants, what the hell am I supposed to wear them with? A black tank was a given for me. I'd also do navy but I just learned I don't own a navy shirt. Like I mentioned a few months ago, headbands will be replacing my hats this summer. This one especially is pretty badass. It makes me feel like a gypsy princess…but not like the kind that are on TLC (although that show happens to be my guilty pleasure).
WHERE (can you get the look):
Photos by Daniel Kelleghan