Although I don't actually believe this is my last chance to wear white (as some fashion rules are meant to be broken), I probably don't have much longer to wear an airy sleeveless printed romper. So I gotta get on it. And that brings me to today's post…
Feel free to play Connect The Dots while scrolling through my outfit. Tweet me what you come up with.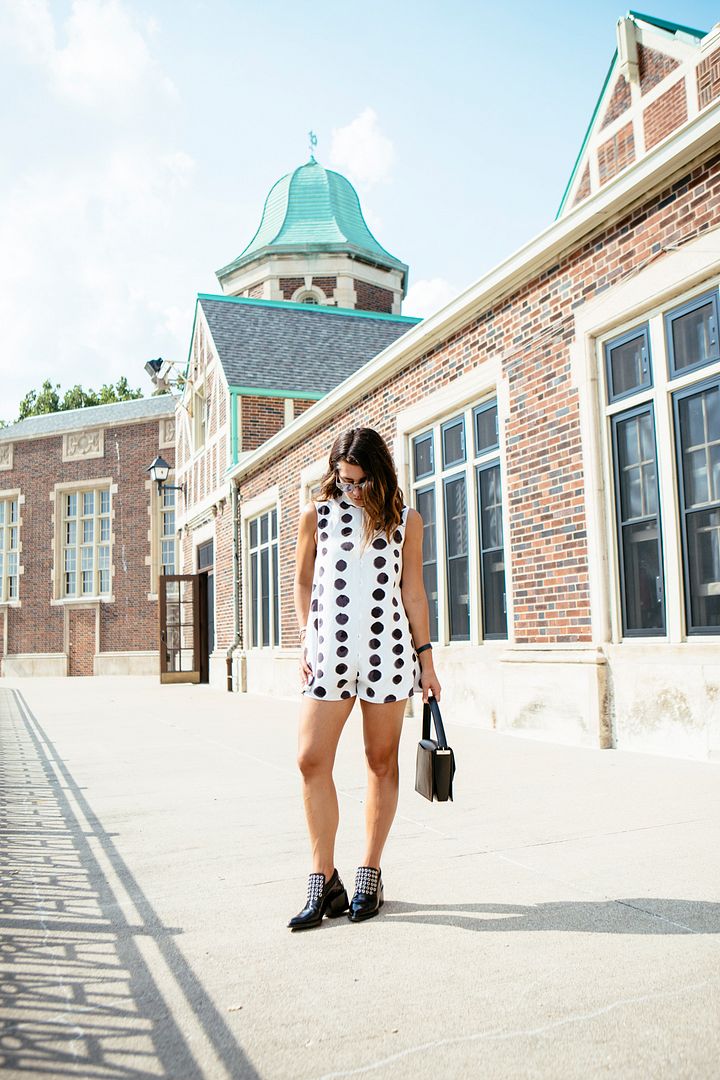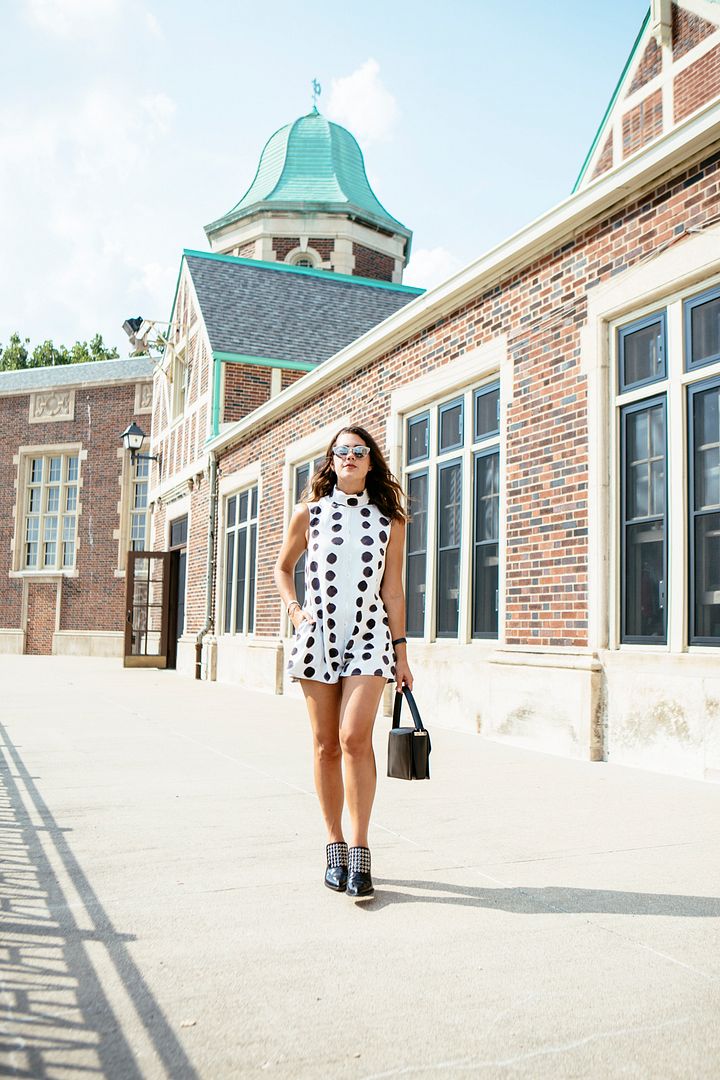 WHAT (am I wearing):
Romper: Keepsake. Shoes: Jil Sander. Bag: Salvatore Ferragamo. Sunglasses: Sunday Somewhere.

WHY (am I wearing it):
I never wore rompers all that often, but lately I've been on a bit of a kick. It's nice to just put on one piece of clothing and be done with it (and they tend to be more fun than a dress, at least in my opinion). Some can be worn beyond summer but this one is pretty season-specific, and due to the crazy hot temperatures this week, it was the perfect time to bring this bad boy (or girl?) out into the world. You know I love loose clothing (the looser the better) but funny enough, that's not even my favorite part about this. It's that mock-neck. I don't think I own anything else with that neckline but now I think that's going to have to change. So what to wear with such a summery one-piece wonder? Ironically I choose ankle boots (which I clearly enjoy wearing in warm weather…weird). I didn't want wear heels as the shorts are pretty short, and sandals were just an obvious choice. So the boot / loafer hybrid it is! Paired with more black and silver (bag and sunglasses) and there you have it.
HAPPY LONG WEEKEND, FRIENDS. I hope you wear all white outfits all next week 🙂
WHERE (can you get the look):
Photos by Heather Talbert
You might want to check out...