Although I hate my legs, I always dread wearing tights in the winter because they seem to drag down an outfit. But of course since it's freezing, I suck it up and do it anyway. Thankfully the hosiery companies (and even those who don't specialize in legwear) have taken it upon themselves to make tights COOL and turn them into the ultimate winter accessory.
Just like a statement necklace can really jazz up a simple black dress, printed tights can do just the same (but it  doesn't hurt to do both, right?) With that said, I've scoured the internet to find my favorite tights available this season. So there's no excuse to go bare legged when it's 10 degrees (which happens to be one of my biggest pet peeves by the way…)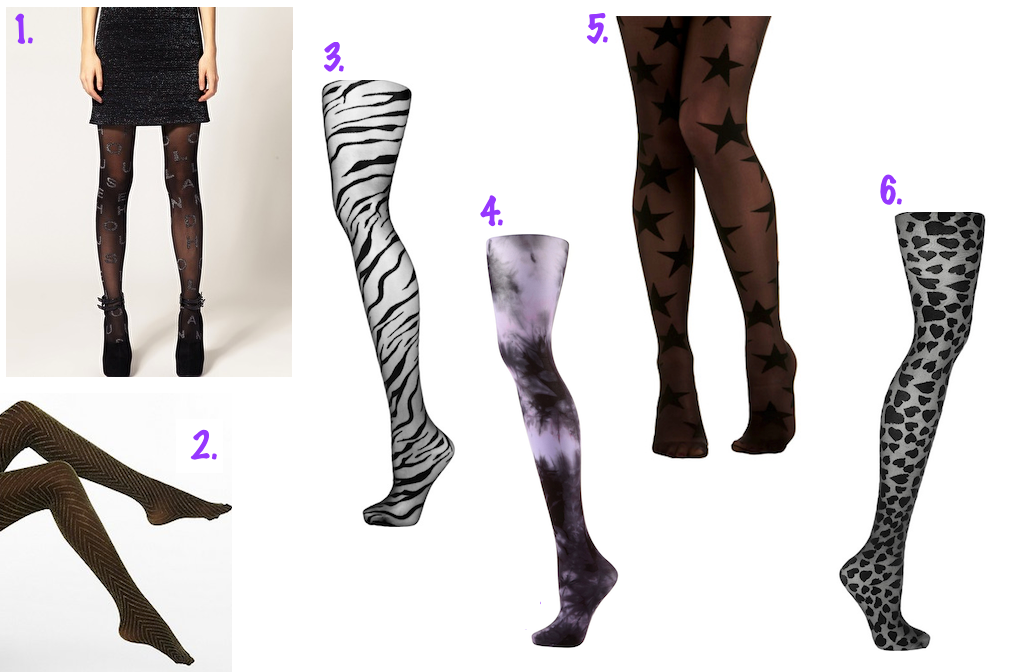 —
How will you be rocking your tights this season? Have any favorites from my picks?
You might want to check out...