As I've mentioned before (but probably not often enough), I've always had a thing for space. I can't tell you how it started (although me discovering claustrophobia is what ended it) but when it comes to stars, planets and whatever else is up there, I'm into it.
So I happen to discover Proenza Schouler's Fall 2013 ad campaign video yesterday and it seems as if Jack and Lazaro have also taken a liking to space. That, and a white cockatoo.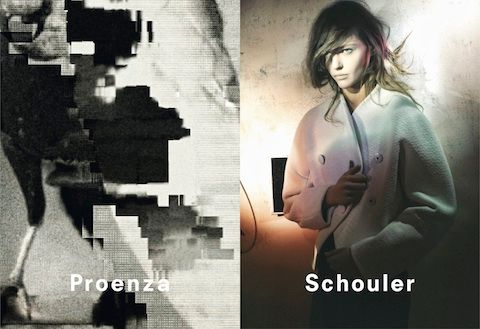 This is one of the images from Proenza's FW13 ad campaign but it will make more sense once you watch this video. Then again, it probably won't make that much more sense but you should watch the video anyway.
If you've watched any of Proenza Schouler's previous videos, you'd have to agree that this is the most normal (or the least strange, whichever you prefer). I'm all about getting weird so that's mostly a compliment but if you've ever watched Snowballs then you'd know that it takes weird to a whole new level.
For Proenza's latest ad campaign video, model Sasha Pivovarova is the star of the show…which is perfect considering she opened for their FW13 collection at fashion week (and if that jacket could just magically appear in my closet now, I won't ask any questions).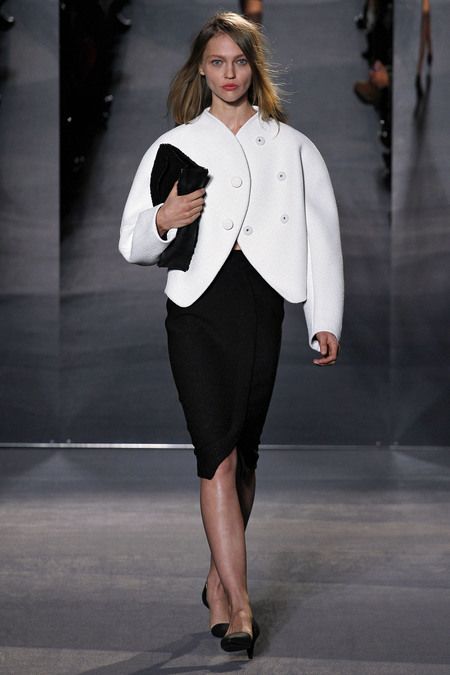 Fall 2013 was one of the more sophisticated collections they've put together so far. Never thought I'd see tweed and pencil skirts from someone who just did perforated leather in the brightest hues last season but that's why I love Jack and Lazaro — they always seem to surprise us. So why take this more refined collection and put it in a space-like starry video…with a guest appearance by a cockatoo? I have no idea but I appreciate the mystery behind the whole thing. It's almost hypnotizing to watch — it's like Sasha is waiting in an alley for me, decked out in Proenza, waiting to kidnap me….and show me where the rest of the Proenza is.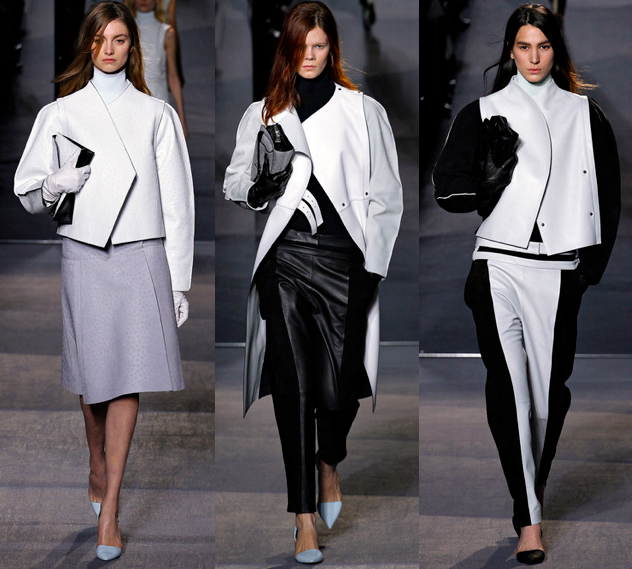 I know that this collection was not space-inspired at all, but I could totally see the black and white outfit on the right being in a [very stylish] remake of Zenon: Girl of the 21st Century, no? But besides that, we're just getting all ladylike and badass at the same time for Fall.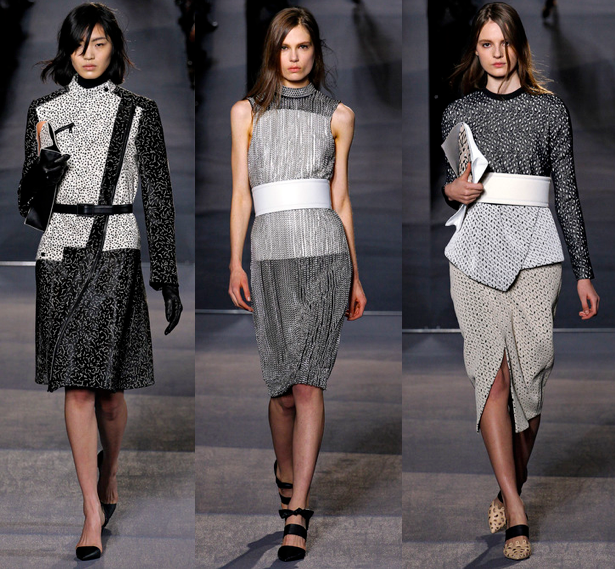 This is one of those collections where you really have to see the clothes in person. Not saying I have but the details can barely be appreciated in a picture or video. That is a printed pony hair coat, a dress made of chains and a completely embroidered lace dress after all. If that doesn't impress you then I don't know what will.
So, any thoughts on the latest Proenza film?
Images via Style.com