Although some may consider Proenza Schouler a new label, designers Jack McCollough and Lazaro Hernandez have actually had the line since 2003. So, to celebrate their 10 year anniversary, my favorite store is doing something pretty spectacular for my favorite designers.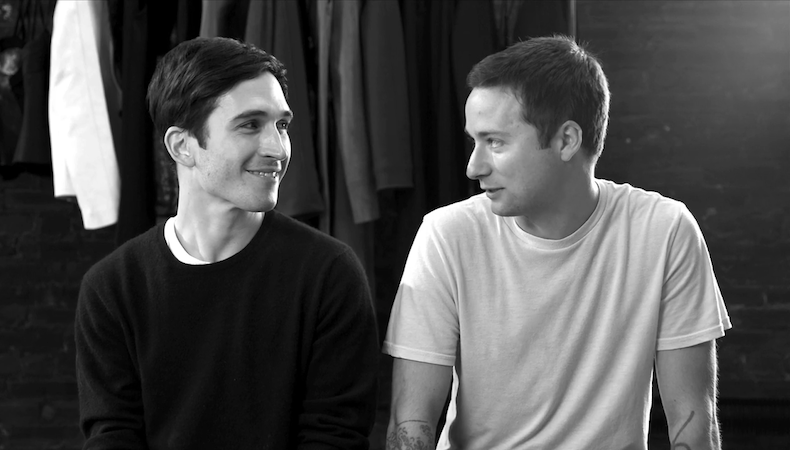 Because Barneys was the first store to pick up Proenza Schouler (they bought Jack and Lazaro's senior thesis collection when the designers graduated from Parsons) they are re-issuing 19 pieces from their first collection (Fall 2003) and appropriately calling it First Collection. Now when you look at these pieces, it's fascinating to see how far they've come.
What started as just clothing in a very neutral color palette, with simple textiles (at least compared to what they use today), bustier tops, and an absence of the PS1 (which didn't happen until 2008) is now a full line (clothing, shoes, bags, jewelry and other accessories) with a more diverse color palette (re: Spring 2010 AKA my jam) and a much wider variety of silhouettes and designs (crowd print dress or a python/lizard/leather skirt anyone?)
Because both Barneys and Proenza mean the world to me, this reissue is quite special. My favorite quote from Barneys' interview with the designers when asked about their thoughts on their early work…
The attitude is still the same. Our girl is just maybe a bit more polished now, a bit more grown up; maybe she learned a little along the way and is better because of it.
Couldn't have said it better myself. So if you're in the market for some exclusive and limited edition (my favorite words) pieces of Proenza, then have at it.

Images via Barneys The Window & Style.com
You might want to check out...