Due to my extreme leather obsession, I have come to a conclusion that one post about leather trim for the Fall season simply won't suffice. But how can I further discuss my leather addiction without overloading you with information?
The best part about having my own blog is that I can write about whatever I want, whenever I want. Last night I decided I wanted to write a 3 part series about the best real and faux leather pieces of the season in select categories. So that's what I'm going to do. And this week I'm all about the leather jacket.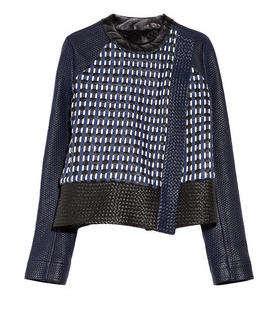 When it comes to leather, not everyone wants to spend money on (or fully supports) the real deal. So I picked my favorite real and faux leather jackets that are available right now (unlike this insanely gorgeous piece of Proenza leather art that sold out in a day on Net-a-Porter).
REAL:
FAUX:
Which is your favorite leather jacket for the season?
You might want to check out...