We've heard of ugly, and even fugly…but what about mugly? According to the team at Rebecca Minkoff, a Mugly Bag is "an unpleasant or repulsive item used to carry or store mom things like checkbooks, coupons, tissues and Carole King CDs." If you or someone you know suffers from owning a mugly bag, and you would like to benefit from it, please continue reading…
If your mother has a Mugly Bag, snap a photo of her wearing it and submit it to Minkette.com for a chance to win her a new bag. For being such a concerned son or daughter, they'll send you a new bag as well!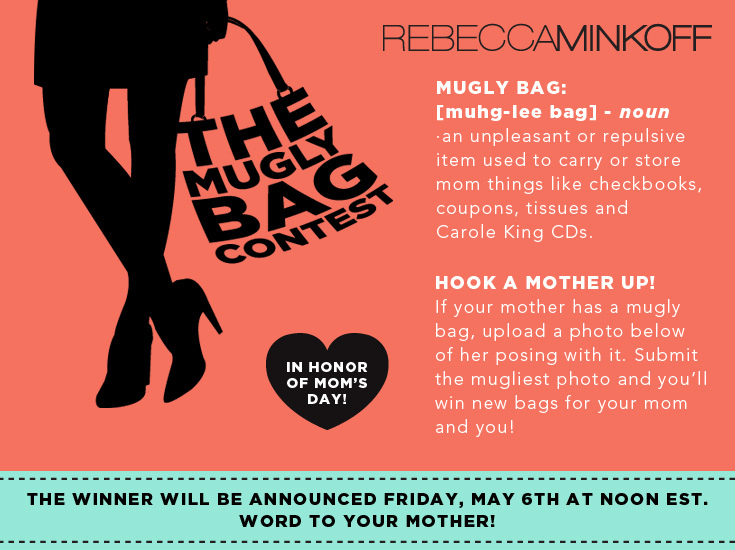 Plus, from now until May 2nd, receive a free "Mamalicious" or "Pretty Mama" pouch with any purchase of $295 or more! Just enter code "LOVEUMOM" at checkout to redeem.
For more information, visit The Mugly Bag Contest webpage.
You might want to check out...