The Emmys are happening right now and if you were following my tweets, you'll know that I was less than impressed with the red carpet. High school proms probably had better (or similar) dresses than the Emmys. Strapless, one shoulder, nude and red…wow that's so exciting. Come on guys…really?
Okay so now that you've listened to me rant, I have to say…there were a few people who made my time worth while. So don't worry, my Emmy posts will not all be bitchy (just mostly). So here we go…
Lea Michele in Marchesa
One of the MANY red dresses at the Emmys last night, I actually loved this on Lea Michele. I was a little confused because this strikes me as Valentino and not Marchesa, but I can't complain because it fits her perfectly and the shoulders are an amazing detail. The draped back was a nice touch too!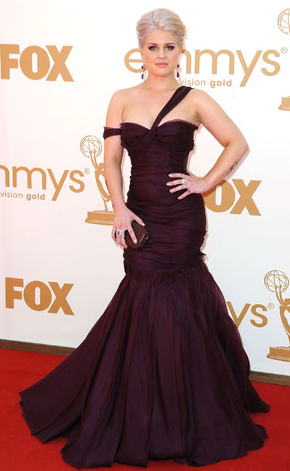 Kelly Osbourne in J. Mendel
For being a host of Fashion Police, she never wows me on the red carpet. (#irony)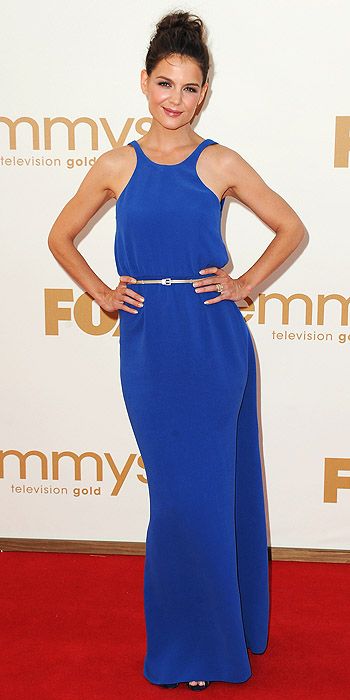 Katie Holmes in Calvin Klein
I was indifferent about this at first, but the more I look at it the more I like it. It's simple and I actually like the belt (even though it "casualizes" the dress). One thing I can't get over…the hair. She must have gotten sweaty in the car ride over and threw it in a bun out of spite.
Kate Winslet in Elie Saab
Is there a reason why she always wears cap sleeves? You couldn't choose something more unflattering. However, this dress fits her body beautifully. But as I'm going to say for many of the dresses from tonight…BORING.
Julie Bowen in Oscar de la Renta
I feel like funny actresses never try on the red carpet (or they do and they fail) but Julie Bowen really knows how to dress for her body. I love the plunging neckline and I think this totally works for her. One of my favorites of the night!
Juliana Margulies in Armani Prive
There's a battery pack in her spanx and those are actually light bulbs on the bodice. (not really but wouldn't that be cool?)
Julia Stiles in Georges Hobeika
Standard. Drab. Forgettable.
Jayma Mays in Zuhair Murad
So not age appropriate. I can see someone like Hailee Steinfeld wearing this but between the layers, the ribbon belt and the jeweled barrette in her hair, this just reminds me of playing dress up (if you got to raid designer showrooms and borrowed $10,000 gowns).
—
Be looking out for parts 2 and 3 to come!
Photos: People, Hollywood Reporter, E! Online
You might want to check out...