The Oscars are when the fashion world bows down to celebrities. The Met Gala is the complete opposite. Although many well-known celebrities attend, this event celebrates the fashion insiders and those who truly appreciate the art. These are my absolute favorite red carpet posts of the year so I hope you enjoy!
Shailene Woodley in Christopher Kane
LOVE me some CK on the red carpet. Just not sure if this was the right Kane for her. BUT this is the best she's look she's done so far (remember the Oscars?)
Rosie Hungington-Whiteley in Burberry
"Damn, I look good" — Rosie at the Met Ball. Yes Rosie, yes you do.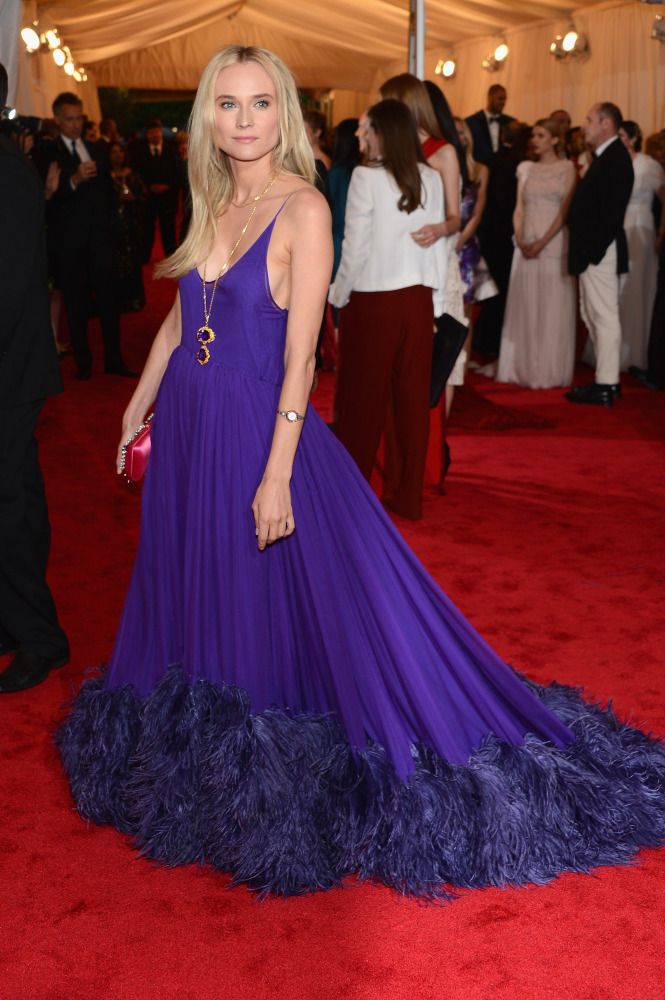 Diane Kruger in Prada
Best Dressed Pick 
I'm a sucker for purple and I do love me some feathers. I know people will say this is "shapeless" but it works. And she WERKS. Nice touch with the pink bag too!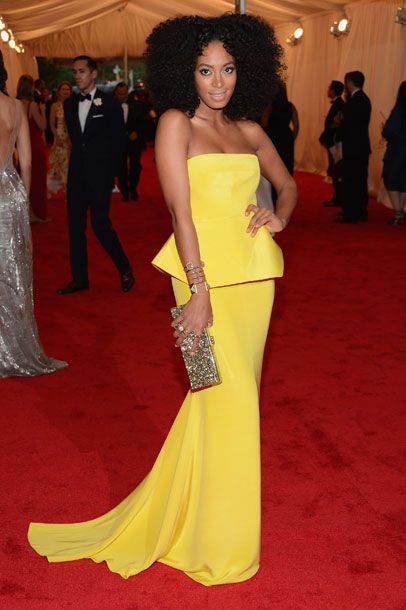 Solange Knowles in Rachel Roy
The color. The fit. The hair. It's all perfection!
Scarlett Johansson in Dolce & Gabbana
She's ALWAYS in Dolce. And I'm NEVER rarely impressed. It's a pretty dress, but it's the Met Ball…the bar is raised (and that hair isn't working for me).
Sarah Jessica Parker in Valentino
SJP of all people should know better…this is not up to Met Ball standards. She looks great, but she could have worn this to anything!
Rooney Mara in Givenchy
I'm dying to see her in color! The neutral dresses with intricate detailing is her thing and it works for her, but this is the ONE event where she should have just busted out some neon.
On a side note–PRABAL ALERT. Do you see the Spring '12 dress in the background? Keep reading…you'll see her again.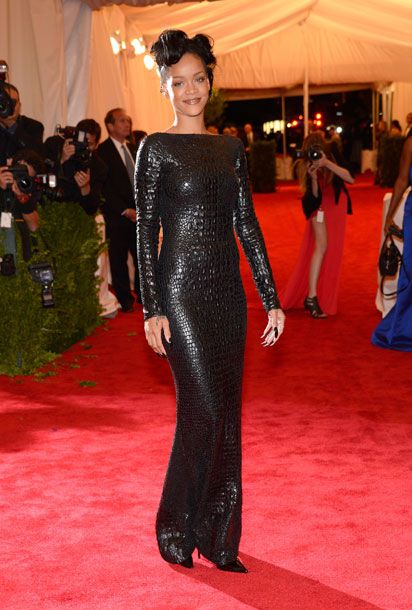 Rihanna in Tom Ford
I love how this dress is very Rihanna but without being too Rihanna (ya know…slutty). But the hair? Inexcusable.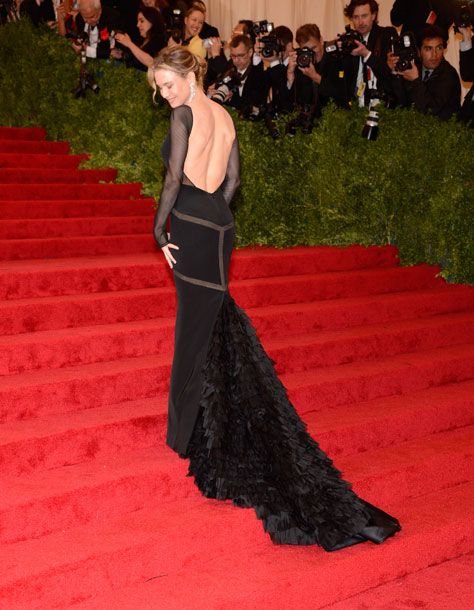 Renee Zellweger in Pucci
How this dress should be viewed and appreciated. Stunning.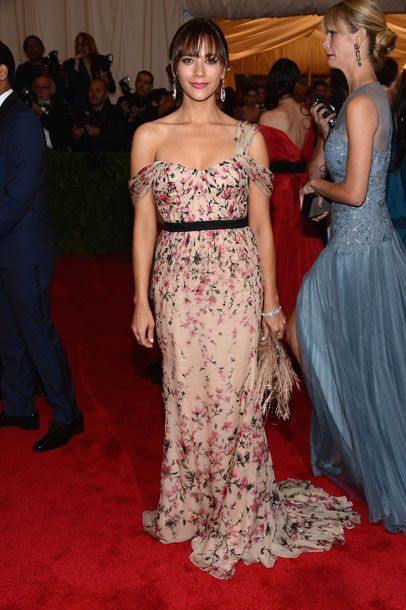 Rashida Jones in Tory Burch
She's so pretty and I always want to like what she's wearing but I can't help but look at her and say "wah wah."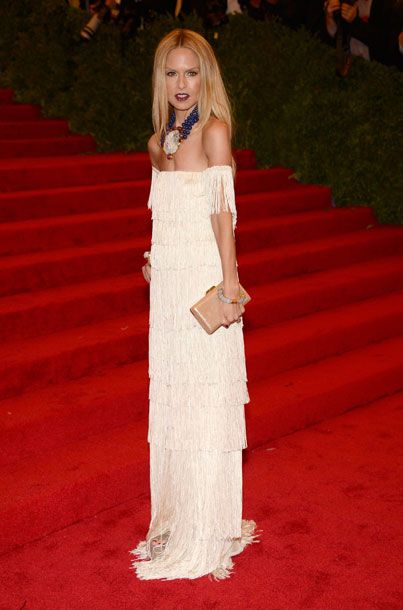 Rachel Zoe in Rachel Zoe Collection
I'm surprised she didn't tip forward from that ENORMOUS necklace.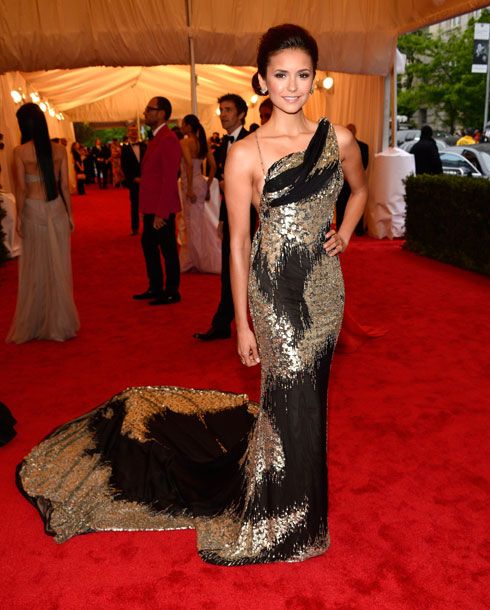 Nina Dobrev in Donna Karan Atelier
Best Dressed Pick 
Literally gasped when I saw this. That train is insane! (yes I can blog AND rhyme)
Mary-Kate Olsen in The Row
Could not be more bored.
—
Be looking out for part 2 coming soon!
Photos via The Cut & Huffington Post
You might want to check out...